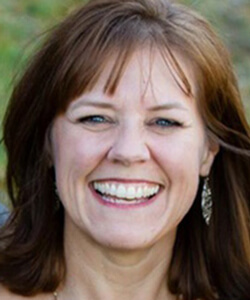 Jolyn E. Dahlvig
Assistant Professor of Higher Educational Leadership
School of Education
Academic Bio
Jolyn E. Dahlvig joins the Maryville University higher education faculty with 25 years of experience in student affairs administration and a decade teaching graduate and doctoral higher education courses. As an administrator, her career spans residence life, career services, service learning, campus security and dining, student activities, orientation, Title IX, and student conduct.
Dr. Dahlvig conducts qualitative research in gender and higher education leadership and explores the experiences of minoritized people in particular organizational contexts. She's passionate about positive psychology and positive organizational scholarship as a practical path forward in building effective leaders and cultures.
Dr. Dahlvig earned a bachelor's in social work from Pacific Lutheran University (WA), master's in interdisciplinary studies (gender studies, college student services administration, adult education) from Oregon State University (OR), and PhD in higher education leadership from Azusa Pacific University (CA). Her professional posts include Whitworth University (WA), Bushnell University (OR), Calvin University (MI), and Oregon Institute of Technology (OR). Her faculty roles included teaching research methods, college teaching and instructional design, strengths-based leadership, college student development, and higher education legal issues.
Dr. Dahlvig has completed research or consulting projects for Civitas Learning, the Council for Christian Colleges & Universities, and various nonprofit organizations. She has been an invited speaker for InsideTrack and the Oregon Society of Certified Public Accountants.
Contact Info
Email: jdahlvig@maryville.edu