Leverage Cybersecurity Scholarships to Become a Much-Needed Professional
The number of attacks taking place against digital networks has increased, causing a surge in the demand for talented cybersecurity professionals. A cybersecurity degree, along with relevant work experience can be very beneficial when applying for these jobs. Continue reading to learn how cybersecurity scholarships can make earning your cybersecurity degree a more affordable option.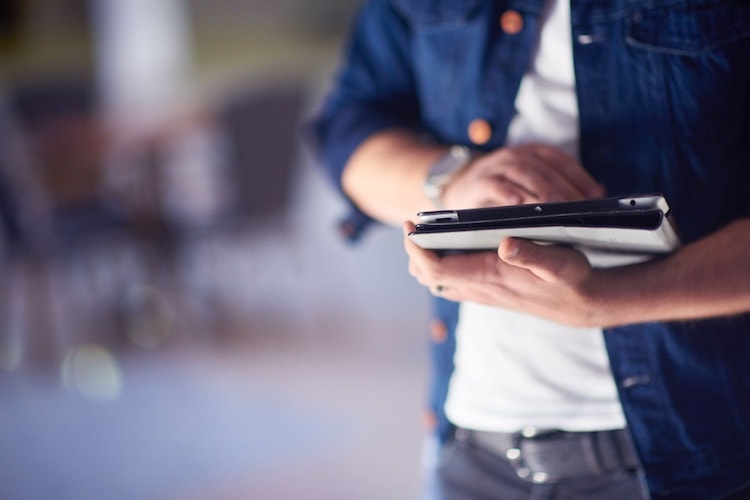 Using Cybersecurity Scholarships to Pay for Your Degree
Individuals aspiring to earn a degree in cybersecurity may not be prepared for the cost of going back to school. While many online courses are affordable, not every student can afford to pay for his or her education entirely out of pocket. The following sections will explain how to effectively obtain cybersecurity scholarships and other types of financial aid.
How to Earn Cybersecurity Scholarships
A scholarship is financial support for a student's education that is awarded based on a student's academic performance or other achievements. Some common ways to be awarded a scholarship include:
Submitting an exceptional essay or other written material
Completing community service
Exceling on a standardized test
Participating in a school's athletic program
Now that you know some of the common ways to earn cybersecurity scholarships, it's time to learn how to find them.
Finding Cybersecurity Scholarships
Step 1: Leverage Your Personal Network
One of the first steps in finding cybersecurity scholarships is leveraging your personal network to gain insight on potential scholarship options. To help get started, students can speak with co-workers, mentors, thought leaders or leading industry sites to uncover a number of popular scholarships within their niche.
Another great strategy for researching potential cybersecurity scholarships is reaching out to teachers and other academic advisors. These professionals usually have a good understanding of some of the scholarships and financial aid opportunities available to students in their fields.
Step 2: Expand Potential Options Through Online Scholarship Directories
Apart from utilizing your personal network, students can also explore online scholarship directories to find additional scholarship opportunities. When researching various scholarship sites, users can filter their searches show only specific types of scholarships of such as athletic scholarships, scholarships for cybersecurity students, and scholarships for master's students.
Some scholarships are also specifically designed to help women and other underrepresented minority populations to pursue higher education. Some sites may have different information on them, but most use a similar layout, making it possible to review a large volume of scholarship options without too much effort.
To help you get started, here are some of the top websites for finding scholarships:
Step 3: Keep Applying
In most cases, people are not awarded all of the scholarships they apply for, so it may be strategic to apply for more than you think you will need. . Submitting a diverse range of scholarship applications can help students attract as much financial support as possible, thereby helping them avoid financial stress that might impact their ability to study.
Noteworthy Cybersecurity Scholarships
When starting to navigate scholarship opportunities, it may help to see a real-world example of a good cybersecurity scholarship. The following sections will describe real scholarships that may be available to meritorious students. (Please note that more cybersecurity scholarships become available every year.)
Center for Cyber Safety and Education
The Center for Cyber Safety and Education is a nonprofit trust that aims to improve cybersecurity worldwide by helping facilitate training for cybersecurity professionals. The organization offers its own educational programs that professionals can complete to earn certifications and other credentials. Qualified student professionals can also look to this organization to help sponsor their education through a variety of cybersecurity scholarships.
Of the center's many scholarship offerings, the Women's Cyber Security Scholarships are among the most rewarding options for female students pursuing a master's degree in cybersecurity. The Center for Cyber Safety and Education awards Women's Cyber Security Scholarships to any student pursuing a postsecondary, postgraduate, or terminal degree in cybersecurity. Other important details about this scholarship include:
Applicants do not need to be U.S. citizens.
Students attending U.S. schools or foreign schools can apply.
Students enrolled in online degree programs are eligible for the scholarship.
The applicant must have a GPA of at least 3.3 on a four-point scale to be awarded the scholarship. (To confirm a student's GPA, the individual must submit transcripts from his or her most recent educational institution.)
The student will also need to submit a resume and letter of recommendation from an academic or professional reference. (Academic references are preferred.)
The application also requests that students attach a Statement of Purpose.

The Statement of Purpose serves a more specific role. The statement is used to outline what makes an applicant unique. In this letter, students describe why they need the scholarship, why they believe they deserve the scholarship, and what their professional goals are.
The center evaluates all of this information and scores the application based on three categories: passion, merit, and financial need. The applicants with the best scores receive the scholarship.
Stokes Educational Scholarship Program
The Stokes Educational Scholarship Program is a very distinguished full-time scholarship program exclusively available to high school seniors who excel in computer science and electrical engineering. This program offers up to $30,000 per year for college tuition. It also facilitates an amazing opportunity for student professionals to accelerate their cybersecurity careers by allowing them to work for the National Security Agency (NSA) for three months during the summer. The students are paid for their work, but more importantly, they are also guaranteed employment with the NSA after graduation. NSA employees are among the leading cybersecurity specialists, so this is a valuable perk.
Although this scholarship can be a great career stepping stone, there are some requirements that applicants should be aware of before accepting the award:
Students must maintain a 2.75 GPA for each semester in their freshman year and at least a 3.0 GPA after their first year.
Following graduation, recipients of this scholarship are obligated to work for the NSA for at least one-and-a-half times the number of months they spent studying. Otherwise, they will be required to pay back any scholarship funds they received. By this rule, a student who received $30,000 a year for four years of cybersecurity classes could either spend six years working at the NSA after graduation or pay back $120,000 to cover tuition costs.
Applicants must be U.S. citizens who are eligible to receive security clearance.
More information about this program can be found here.
Supplementing Scholarships Using Financial Aid
Many students choose to earn a cybersecurity degree using a combination of cybersecurity scholarships and financial aid, such as Federal Student Aid grants. FAFSA, or the Free Application for Federal Student Aid, is a form that is used to determine a person's eligibility for student financial aid. For students at every level, submitting a FAFSA form has the potential to lower the cost of education. While the FAFSA is primarily used by the government to determine students' eligibility for government financial aid, many schools also use FAFSA data to identify which students qualify for nongovernmental aid — such as cybersecurity scholarships.
Types of Financial Aid Available
By submitting a FAFSA, cybersecurity students can learn whether they are eligible for any of the following grants:
Federal Pell Grants
Pell grants are intended for students who have exceptional financial need and have not yet earned a postsecondary degree, meaning master's students are usually ineligible. These grants award an amount of financial aid that changes each academic year. For the 2018-19 award year, this amount was capped at $6,095. One person can receive this grant for a lifetime total of 12 academic semesters at most.
Federal Supplemental Educational Opportunity Grants (FSEOG)
This grant follows many of the same criteria as the Pell Grant. However, some schools do not participate in the FSEOG program.
Iraq and Afghanistan Service Grant
This grant is for students who had a parent or guardian who died as an active member of the U.S. armed forces in Iraq or Afghanistan following September 11, 2001. It is available only to people who were younger than 24 years old or enrolled at a college or career school at the time of the parent's death. For the 2017-18 award year, the maximum amount awarded is $5,529.28.
For more information about financial aid and federal grants, visit the Federal Student Aid website.
Alternative Options for Financial Aid
Sometimes, federal financial aid options, such as the Pell Grant, do not offer all of the financial support a student professional needs to comfortably afford a master of science in cybersecurity program. But don't worry — there are alternative financial aid resources available. Alongside federal and private grants and scholarships, student professionals can also look to the following financial aid options:
Student Loans
Student loans are a resource for students who do not have the means to pay for all of their tuition out of pocket and also cannot qualify for enough scholarships or grants to cover their entire tuition. After submitting a FAFSA form, students will find out if they are eligible for federal students loans. The federal government offers both unsubsidized and subsidized student loans. Subsidized student loans offer lower interest rates and penalties than the unsubsidized ones. Private loans are also available through banks and other financial institutions, but they typically have higher interest rates.
Employer-Run Tuition Assistance Programs
For working student professionals, there is also a chance that an employer offers a tuition assistance program. These programs offer employees the chance to get educated by paying their tuition. Much like the Stokes Educational Scholarship Program, many of these programs require employees to commit to spending a certain number of years working for a specific company after they graduate.
Military Tuition Assistance
All branches of the U.S. military offer to cover up to 100 percent of the tuition expenses for service members. The amount of money awarded and eligibility criteria vary according to the area of service. For more information about military tuition assistance, this web page has an in-depth description.
How Much Financial Aid Is Enough?
Sometimes, students underestimate the amount of financial aid they will need to complete their degrees. Even if they managed to secure several scholarships, it may not be enough to fully cover the cost of their degree. This is where financial aid calculators can prove valuable. These calculators estimate the approximate cost of attending college and can usually provide a forecast of possible repayment terms for student loans. To verify whether you will be able to afford to finance your education using student loans, run some simulations using this rudimentary financial aid calculator.
Now Is the Time to Pursue a Cybersecurity Degree
Cybersecurity professionals use their knowledge and practical skills to defend proprietary or personal private information from being compromised by cyber criminals. Right now, there is a high demand for people with expertise in this field and continued growth is predicted, now is the time to leverage cybersecurity scholarships to earn a degree in cybersecurity. Although full-tuition scholarships are competitive, there are a number of quality scholarships that can be combined with the financial aid options listed throughout this guide to make fully funding a degree program possible.
Earn your Cybersecurity Degree from Maryville Online
Getting a cybersecurity degree is the first step toward joining this exciting, expanding field. Find out how an online bachelor's or master's degree in cybersecurity can help you become an in-demand cybersecurity professional.
Sources:
Center for Cyber Safety and Education
BLS — Information Security Analysts
Identity Theft Resource Center
BLS – Computer and Information Systems Managers
Federal Student Aid — Loan Types
Federal Student Aid — Grants and Scholarships
Be Brave
Bring us your ambition and we'll guide you along a personalized path to a quality education that's designed to change your life.