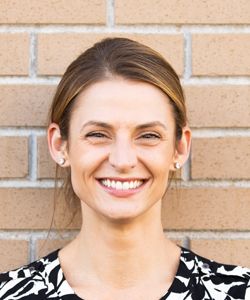 Amy Quarton
Associate Instructor
College of Arts and Sciences
Academic Bio
Amy Quarton is an associate instructor at Maryville, where she has played a key role in developing the online bachelor's program in Organizational Leadership. Her areas of expertise include leadership, organizational behavior, industrial/organizational psychology and group dynamics. Professor Quarton also provides guidance for students seeking internships and other professional opportunities.
Professor Quarton works as an independent consultant, and is the founder and CEO of The Job Fit Company. She also served on the Executive Team of the St. Louis Organization Development Network. After earning her bachelor's degree in Psychology from the University of Illinois at Springfield and her master's degree in Industrial and Organizational Psychology from Southern Illinois University at Edwardsville, she worked as a research assistant, teaching assistant and consultant at Southern Illinois University at Edwardsville and an instructional design specialist at Salsa 29 Productions.
Faculty Spotlight
Maryville University has always been different from other schools. In fact, we've been challenging the status quo in education for nearly 150 years. But what is it that makes us unique?
We sat down with Amy Quarton, an associate professor in our BA in Organizational Leadership and our MA in Management and Leadership programs, to get her take on why Maryville and our online programs stand out.
She says it all starts with our faculty's dedication to our students and their success.
"I am available 24/7," Professor Quarton says. "I have my phone on me all the time, because I have to be available to my online students all the time … Being available to our students is important to me."
At Maryville, our student-centric approach drives everything we do. And that starts with a faculty who understand the student perspective ― professors who are committed not to their careers but to their students' education. This is part of what drew Professor Quarton to Maryville.
"A traditional university is research-centered ― many of those professors earn high salaries to publish, to research. They don't even step inside the class," she said. "Our faculty aren't afraid of doing things differently. That's why I'm here. That's why I stay here: because I have that freedom. I want to do things differently."
We're not just focused on your degree. We're focused on your success ― in the classroom and well beyond.
Click here to read the full interview with Professor Quarton.
Additional Info
Notable Publications and Presentations
"8 ways CIOs can use technology in meetings", SearchCIO
"Daily and weekly tips to help prevent burnout at work", Better by Today NBC News
Daus, C. S., Quarton, A., & Detwiler, D. (2014). "It hurts when I laugh!": Humor in the workplace within Affective Events Theory framework. Manuscript submitted to Academy of Management Review.
Quarton, A., & Daus, C. S. (2014). The work/non-work interface and organizational practices: A review of the literature. Manuscript nearly ready for submission to the Journal of Vocational Behavior.
Quarton, A., & Daus, C. S. (2014). Keeping employees attracted using work/non-work practices. Manuscript nearly ready for submission to the Gender in Management.
Quarton, A., & Roberts, J. (2017). Using PowerPoint and the Internet to Develop Engaging Course Materials. Presentation accepted to the 2017 Focus on Teaching and Technology Conference. St. Louis, Missouri.
Daus, C. S., & Quarton, A. (2015). Bridging and Cross-Collaboration Between Master's and Doctoral I/O Programs. Panel discussion accepted to the 2015 annual meeting of the Society for Industrial and Organizational Psychology (SIOP). Philadelphia, Pennsylvania.
Casad, B. J., Quarton, A., Glushko, A. Y., Lynn, K., Farhat, J., & Nonet, K. (2015, February). Risk preference and gender predict STEM intentions and performance expectations. Poster accepted for presentation at the 16th annual meeting of the Society for Personality and Social Psychology. Long Beach, California.
Classes Taught (at Maryville)
ORGL/PSYC 105 Introduction to Leadership
ORGL/PSYC 355 Personnel Psychology
ORGL/PSYC 472 Understanding Organizational Behavior
ORGL/PSYC 473 Group Dynamics
ORGL/PSYC 485 Social Conflict and Negotiation
ORGL/PSYC 500 Organizational Leadership
Areas of Expertise:
Leadership
Social conflict and negotiation
Internship coordination
Development of training programs and assessment tools
Test development
Goal setting
Benchmarking
Job analysis
Contact Info
Phone: 217-415-4372
Email: aquarton@maryville.edu