Finding motivation and purpose through Maryville Online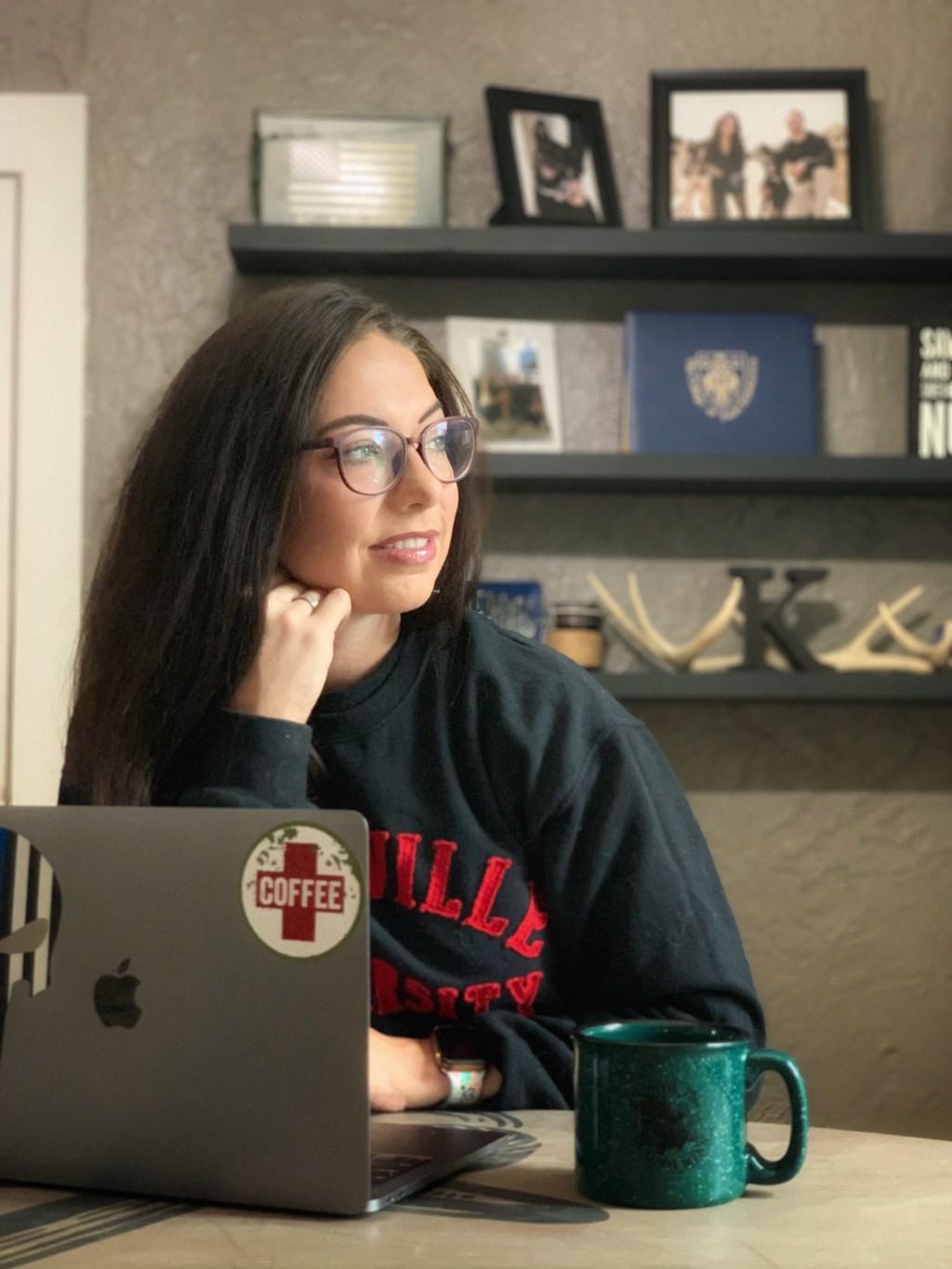 By Lexy Vreeland
A "why" serves as a beacon of light, guiding you toward your dreams and success. Establishing your why will help guide you through difficult times. My why stems from my childhood. I always admired my mother (who is also a nurse) and her passion for the nursing profession. The care she showed for her patients was contagious, and I never considered another profession.
I knew that nursing was my calling. What I didn't know as I was completing my undergraduate program was my love for psychology. I grew up helping my parents care for my autistic brother, and I think this is what sparked my interest in psychiatric nursing.
I had always wanted to assist children and adults with special needs, but wasn't sure how I could combine it with my love for nursing and psychology. After watching all of the wonderful people who worked with my brother, I was inspired to pursue a career as a psychiatric nurse practitioner.
I am now enrolled in the Psychiatric Mental Health Nurse Practitioner (PMHNP) program at Maryville Online. I want to make a difference, and there is such a need for mental health providers. My why is to make a difference is someone's life.
My why keeps me going, even through tough times. 2020 has been a long year, and we're still only two-thirds of the way through. Between my work as a nurse in an intensive care unit during a pandemic, teaching my nursing students online, and starting the PMHNP program in January, it has been a rollercoaster.
My why has been a beacon of light, keeping me going through each class. I still have two years left, but that light gets brighter and brighter with each day and each course. Being passionate about helping others and wanting to make a difference in psychiatric nursing has been a motivating factor and has contributed to my success this year.
My why has me pursuing education outside of the PMHNP program as well. To be as well rounded as I can, I am also going through a sexual assault nurse practitioner program (SANE). My why pushes me to be the best nurse I can be now and set me up to be the best PMHNP someday.
The year 2020 has been one for the books. Keep your chin up, dig deep, and remember that WHY! Knowing and understanding your why will get you to this finish line. It enables you to concentrate your efforts on what matters most and what will help you succeed! The philosopher Nietzsche stated, "He who has a why can endure any how." This could not be any truer, especially in 2020. Find your why and let's be BRAVE together. We've got this!
Want more blog posts from Lexy?
Check out her #BraveU ambassador profile.