Pregnancy Resources: Studies and Helplines for Expecting Mothers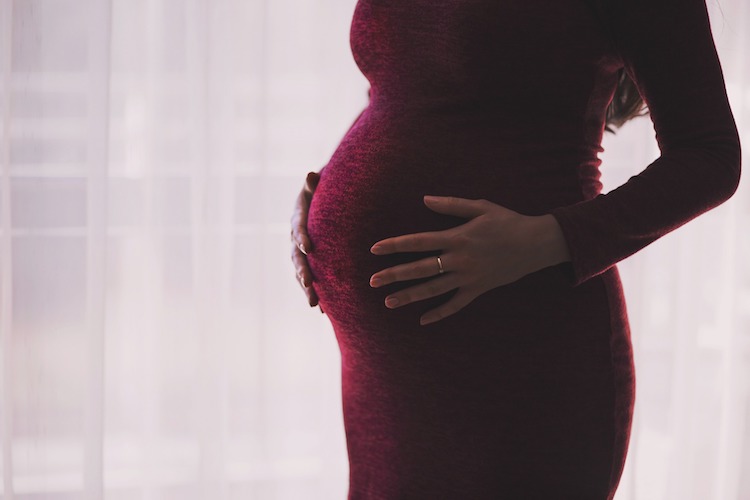 Expecting a child can be an exciting and yet overwhelming time. From figuring out which prenatal vitamins to take to determining whether or not to get a C-section, there's a lot to consider. This guide aims to provide a list of relevant studies, resources, and helplines to assist pregnant women in navigating this stage of their lives.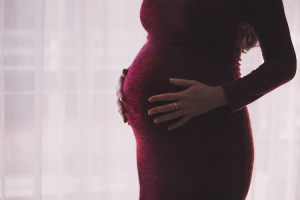 Pregnancy Statistics
In 2016, the most recent year for which data is available from the Centers for Disease Control and Prevention (CDC), 3,945,875 babies were born in the U.S. Here's a look at some more numbers from 2016:
The fertility rate was 62 births per 1,000 women, aged 15 to 44.
Around 8.2 percent of babies were born with low birth weight.
Around 9.8 percent were born preterm.
The average age of first-time mothers was 26.2 years old.
There were 1,258,581 babies (31.9 percent) born via cesarean section delivery.
The twin birth rate was 33.4 per 1,000 live births.
For more pregnancy- and birth-related statistics, visit the CDC website.
Emotional Stress and Pregnancy
Although pregnancy can be filled with excitement and anticipation, it's not always easy. Multiple studies have demonstrated that a stressful pregnancy can lead to adverse effects on both mother and child.
A 2012 study published in Current Opinion in Psychiatry showed that "anxiety in pregnancy is associated with shorter gestation and has adverse implications for fetal neurodevelopment and child outcomes." The study reported that depressive symptoms and chronic strain can lead to lower birth weight for infants.
In 2013, Obstetric Medicine published a study demonstrating that maternal stress can impact mothers during and after their pregnancy and can also lead to lasting impacts on infants throughout their development.
Researchers at the University of Zurich found in 2013 that if a woman dealt with long-term stress during pregnancy, there was an increase in stress hormones in her amniotic fluid. Short-term stress, however, did not have an impact.
Stress felt during the pregnancy period can be very serious and should not be taken lightly. To help combat stress while pregnancy, here are a few stress-reduction resources to get started:
A Resource Guide to Stress Management in Pregnancy: This Bloomlife resource guide covers a variety of stress-reduction methods and resources, including topics of meditation, mindfulness, prenatal yoga, birth education classes, sleep, labor support, and social support.
12 Tips to Reduce Stress During Pregnancy: This article by Everyday Health provides some outside-of-the-box thinking about getting rid of pregnancy stress. Some ideas include laughter, having visitors, and writing letters to the baby.
How to Treat Stress Naturally During Pregnancy: This American Pregnancy Association article provides an outline for what to do if stressed during pregnancy, with more resources throughout the comprehensive site.
General Pregnancy Resources
Every woman going through pregnancy deserves to have correct information available about her changing body, care of the baby both before and after birth, and branches of support which can help them through this stressful period. Below are high-quality resources about pregnancy in general, with more specific resources outlined further down.
Online Pregnancy Helplines
Managing stress during pregnancy is important for the long-term health of both mother and infant. Below are some organizations, websites, and helplines that can aid a new or expectant mom seeking to alleviate or reduce stress by providing her with more information, tips, and advice to navigate her pregnancy.
American Pregnancy Helpline: Operated by the American Pregnancy Association, this helpline (1-800-672-2296) connects expecting mothers with support and resources to guide them through their journey.
MotherToBaby: This website offers online resources and live chat counseling as well as a phone hotline (1-866-626-6847) and text message option for those looking for pregnancy help.
OptionLine: OptionLine offers a support hotline (1-800-712-4357) as well as a live chat for expecting mothers with pregnancy concerns. The organization can also connect callers with local service providers.
Office on Women's Health Hotline: The Office on Women's Health, part of the U.S. Department of Health & Human Services, has a number of resources for expecting mothers, including a helpline (1-800-994-9662).
Self-Care for Pregnant Mothers
The practice of self-care is important for everyone, but expecting mothers should place a special emphasis on looking after themselves. As mentioned above, stress can have a significant impact on the health of both mom and baby, and self-care can go a long way toward helping expectant moms manage stress. Some examples of self-care for pregnant mothers include:
Prenatal yoga and/or massage
Counseling or scheduling regular check-ins with a close friend or loved one
Prioritizing sleep
Getting regular, gentle exercise
Taking time for pampering
Self-Care Pregnancy Resources
Below is a list of resources and websites that can help expecting mothers prioritize their self-care and improve both their own and their baby's well-being.
Options for Birth
Giving birth in a hospital is far from the only option available to pregnant mothers in the U.S. In fact, there are a variety of birthing choices, providers, and locations from which a mother may be able to choose:
Home birth
Independent childbirth center
Natural hospital birth (midwife-attended)
Natural hospital birth or hospital birth with drugs (obstetrician-attended)
Preplanned C-section (medically advised or maternal choice)
Birth-Related Studies and Resources
Many pregnant women struggle to determine which method of childbirth is right for them. Below are some helpful resources and studies that may assistant expectant mothers in their decisions.
A 2013 study published in the Journal of Midwifery & Women's Health demonstrated "the safety of the midwifery‐led birth center model of collaborative care as well as continued low obstetric intervention rates, similar to previous studies of birth center care."
Childbirth Connection offers a detailed examination of the different birthing options that may be available and offers information on how to choose the right location and provider.
Regardless of what a new mom's form of self-care looks like, that practice becomes even more essential during pregnancy. After all, she's caring for two (or more) now.
Whether they're planning to get pregnant, already expecting a baby, or looking to grow their families further, expectant mothers have a wide variety of resources at their fingertips to help them prepare. Of course, moms-to-be should always consult a doctor and do the proper research before making any changes to existing routines or habits.
Sources
American Association of Birth Centers
American Pregnancy Association, "Birthing Choices"
American Pregnancy Association, "How to Treat Stress Naturally During Pregnancy"
Bloomlife, Stress Management in Pregnancy – A Resource Guide
Centers for Disease Control and Prevention, Pregnancy
Centers for Disease Control and Prevention, "Reproductive Health Data and Statistics"
Child Welfare Information Gateway, Supporting Pregnant and Parenting Teens
Concierge Doulas, "Self-Care During Pregnancy"
Current Opinion in Psychiatry, "Anxiety, depression and stress in pregnancy: implications for mothers, children, research, and practice"
Do You Yoga, "How to Practice Self-Care When You're Pregnant"
Everyday Health, "12 Tips to Reduce Stress During Pregnancy"
International Journal of Women's Health, "Planned home birth: benefits, risks, and opportunities"
Journal of Midwifery & Women's Health, "Outcomes of Care in Birth Centers: Demonstration of a Durable Model"
Midwifery Today, "Ten Ways to Take Care of Yourself in Pregnancy"
Motherly, "The self-care checklist that will refresh new mamas"
Obstetric Medicine, "Effects of prenatal stress on pregnancy and human development: mechanisms and pathways"
ParentMap, "3 Less-Than-Obvious Prenatal Self-Care Tips for Millennial Moms"
Science Daily, "Too much stress for the mother affects the baby through amniotic fluid"
U.S. Department of Agriculture, Resources for Educating Pregnant Women