Online Undergraduate Admission Requirements: Ask an Advisor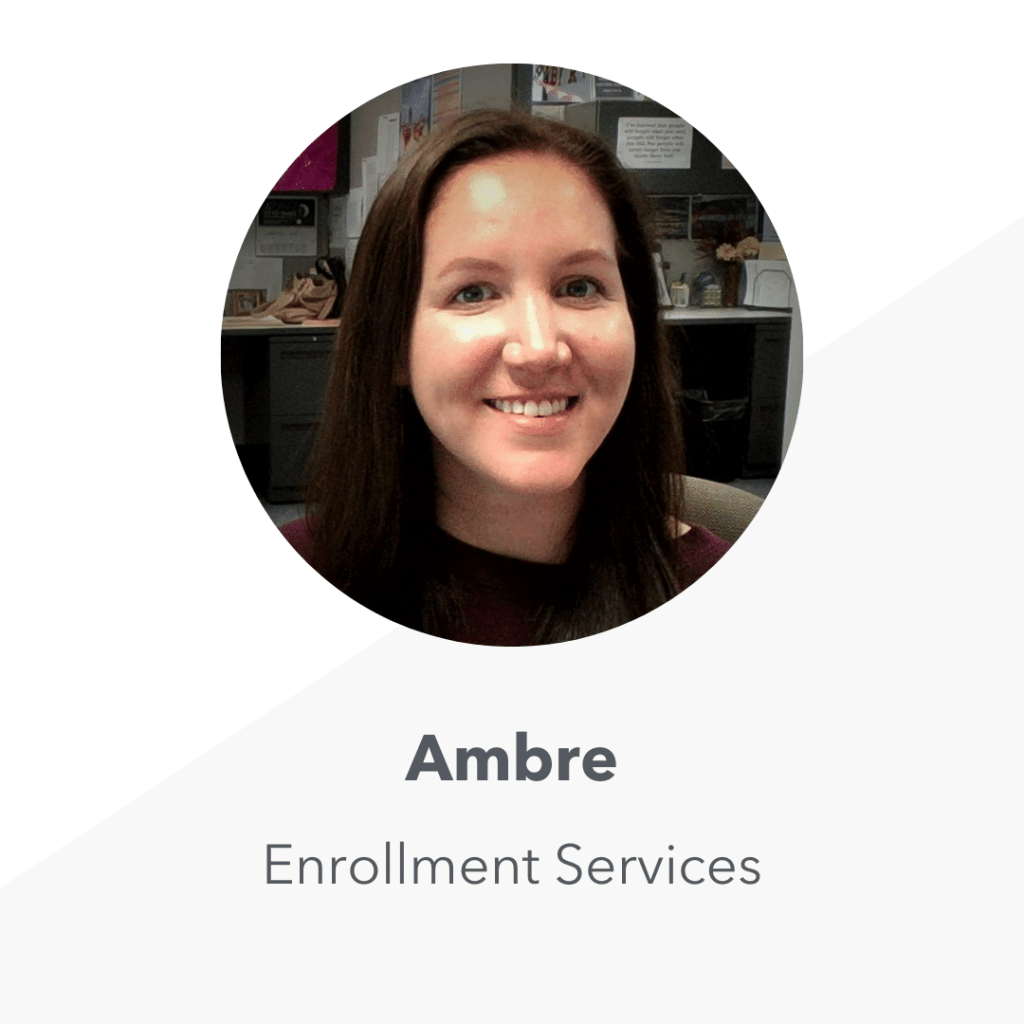 Online undergraduate programs are more popular than ever. The number of undergraduate students exclusively enrolled in online degree programs jumped to 7 million people in 2020 (up 186% from 2019), according to the National Center for Education Statistics.
Wondering how to start your online undergraduate degree? Ambre Mildice, enrollment advisor at Maryville University, has answers to questions about:
Undergraduate admission requirements
Steps students should take to enroll in an online degree program
How to succeed at Maryville University
Benefits of Attending a Maryville University Online Undergraduate Program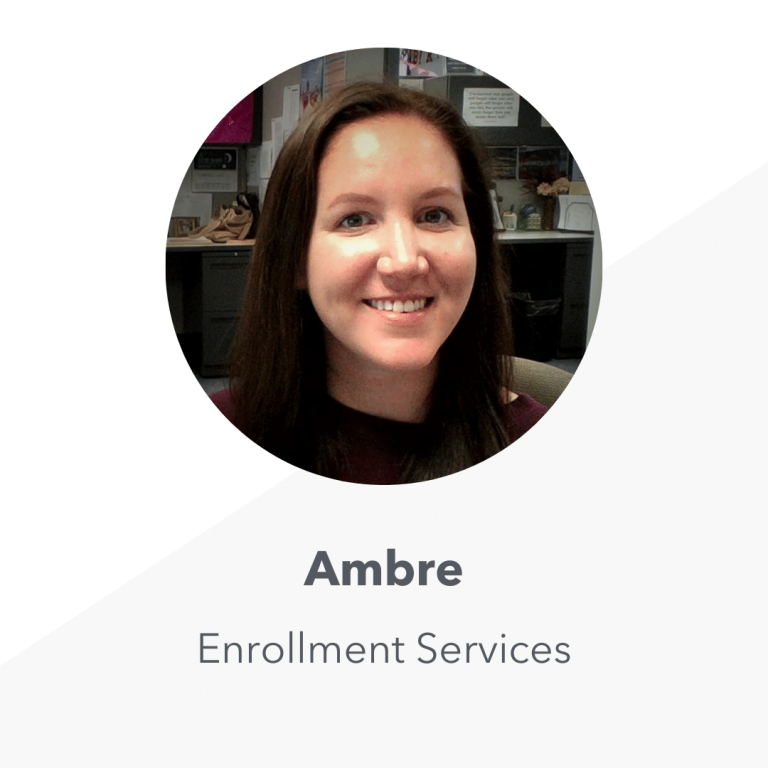 Two of the biggest reasons students pursue an online undergraduate degree is for career advancement or a career change. How can an undergraduate degree from Maryville University help students achieve these goals? Let's get answers from Mildice.
Why are students drawn to Maryville to pursue a degree?
We're a private non-profit brick and mortar school that's, yes, quickly growing, but still maintaining that "small-town feel."
We keep a lot of our undergraduate courses under 20 students and have asynchronous scheduling flexibility while maintaining an in-classroom feel because of the support we provide and the faculty initiative.
Maryville is rated a best college value (ranked by Kiplinger nine years running). Our success is based on our students' success. We open programs based on future measured markets and adjust per learner feedback.
What are the most common reasons adult students choose to go back to school? What problems are they looking to solve?
Adult learners typically choose online options specifically so they can maintain a work-life-school balance. They tend to have hectic schedules but are still looking to better themselves. Many want to stay ahead of their career goals or are doing it for personal fulfillment.
Why do adult students pursue online undergraduate degrees at Maryville?
We're the second-fastest-growing private university in the nation according to the Chronicle of Higher Education — a huge thank you to our "unconventional learners." With the online nature of our programs, I feel like we're able to reach a larger audience than we ever thought possible and our learners are loving the work-life-school balance.
What are the current trends you're seeing that impact undergrad enrollment?
I've been noticing a lot of industry trends driven by a sign of the times as well as where employers need people to be. For example, there is a huge demand in the senior living industry and increased need for better communication across healthcare settings that requires more innovative thinking in administration — we have the programs for this!
There has also been a need for social workers and exercise science/corporate wellness with the ebb and flow of the pandemic. Artificial intelligence has made massive waves in the technology front, and sustainability has been a magnet to the younger generations.
COVID-19 has caused polar reactions in our learners. While some people feel set back by the pandemic, we've found that many learners are using this time and career lapse to fulfill undergraduate admission requirements, go back to school, and change or advance their career paths.
Understanding the Online Undergraduate Admission Requirements: Frequently Asked Questions
In the following Q&A, Mildice shares helpful information specifically about the undergraduate application and enrollment process.
Why should potential students take the time to talk to an enrollment advisor? How can an enrollment advisor make the admissions process easier for potential students?
We're here to make the process easy on prospective students. I make sure I let learners know that we are outcome and impact driven and want them to have a goal in mind so that we know the program is the right fit for them. It's also a good "pre-student" routine to get into.
We also help learners with transferring colleges and keeping credits from other schools, if possible.
The biggest benefit for them, too, is that they'll have us advising them on how to make their file as pristine as possible by the time it gets into admission's review.
How do enrollment advisors help students decide which program is best for their career goals?
Discovery! They ask open-ended questions about the prospective student's background and aren't afraid to get to know them!
I also look into career outcomes with my learners and their personality type: do they like helping people? Do they like directing? Do they like technology?
What are the general steps of the undergraduate admissions process?
Maryville University offers a free online application for students to begin their college journey.
They start by creating an account, filling out the listed fields, and clicking submit.
Once the application has been submitted, we would need all post-secondary transcripts sent in an official manner. They have two options to do so:
Option 1: They can sign a release form allowing us to attempt to request the student's transcripts on their behalf
Option 2: They can ask their high school to electronically transfer their transcripts directly via email to: transcripts@online.maryville.edu or by mail to an offsite location:Maryville University
Off-Site Admission Center
650 Maryville University Drive
St. Louis, MO 63141
If the learner is accepted, they will be assigned an enrollment advisor (EA) who works with them all the way through their first week of school to make the transition as smooth as possible. The EA will help with things like:
Setting up a Maryville email account and web portal
Confirming a student's course schedule
Following up with financial aid
Providing emotional support
What is your favorite part about being an enrollment advisor?
I love that every day is different and that the short time you spend with these potential learners can really evolve into a long-term goal being achieved down the road. I also love working alongside these teams of advisors.
Start Your Undergraduate School Enrollment Process Today
Enrollment advisors like Ambre Mildice are ready to answer your questions about online undergraduate programs at Maryville University and guide you through the enrollment process, helping you meet all undergraduate admission requirements.
Ready to enroll? Our undergraduate programs can help students gain the classroom and professional experience to advance their careers in a wide range of fields.
Discover how Maryville University's student admission team can help you transform your dreams into action.
Recommended Reading
A Conversation with an Enrollment Advisor on Nursing Programs
Maryville University & Monster Worldwide's Data on Upskilling & Reskilling
Sources
National Center for Education Statistics: Fast Facts: Back-to-school Statistics