Design in the Digital Age: Must-Have Tools for Graphic Designers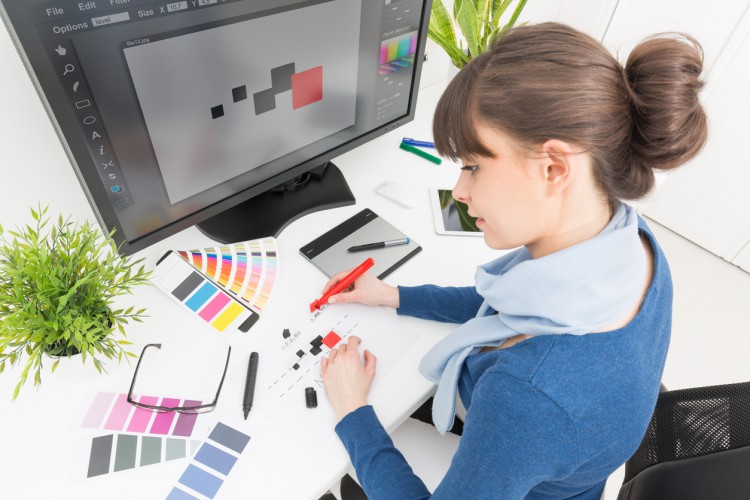 The world of graphic design has changed. Today, a picture taken on a smartphone can provide source material for dozens of graphics. Take the T-shirt business, for example. In the latter half of the 20th century, T-shirt designers spent weeks or months on designs, printing runs for brands they knew would sell and last. Modern designers use pictures, digital drawings, and advanced software to create new designs in hours.
Succeeding in graphic design requires more than pure visual creativity and skill. Graphic designers who take advantage of must-have tools will stand out in their field. Read on to learn more about graphic design, tools for modern graphic designers, and the skills that help them succeed.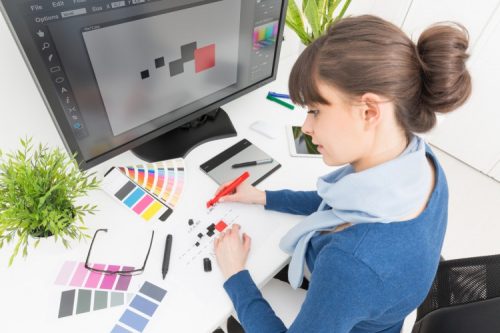 Explore the Evolution of Graphic Design
Some of the earliest evidence of humanity exists in colorful cave paintings that depict animals and scenery from thousands of years ago. Early civilizations, such as the ancient Egyptians, relied on graphics known as hieroglyphics for written communication. As humans, we respond to and relate to the visual.
Creating images for communication began as a profession in the 20th century. Image-based signage is now universal, whether it's a no-smoking sign or an indication of the nearest restroom. Graphics and images communicate important information and connect people with brands. Graphic design emerged in response to the growth of media and the need for brands to stand out.
Whether through television ads, magazine placements, or other visual media, graphic design is an integral part of visual communication. Today, graphic designs appear on websites, T-shirts, billboards, product labels, and more. As a result, graphic design can be a rewarding career path for creative, visually minded individuals, as nearly 300,000 graphic designers currently work across the United States.
Discover Modern Graphic Design Tools
Aspiring graphic designers need to leverage modern tools to highlight their abilities, find new clients, and build a successful career. Here are a number of must-have tools for graphic designers.
Computers and Tablets
It's almost impossible to build a graphic design career without an interactive screen device. Many computers have versatile touch screens that allow designers to "draw" on top of computer-generated graphics, turn their drawings into 3-D renderings, and more.
They also often rely on portable tablets, with a stylus pen and smaller screen. These tools allow graphic designers to modify designs on the go. In both cases, technology provides a place to create, store, and revise designs, as well as share them with clients.
Advanced Design Software
Cutting-edge software programs allow designers to manipulate and create graphics in new and innovative ways. Using programs such as Adobe Suite, graphic designers can add effects, fonts, animations, and more to their work. These sophisticated programs often have a steep learning curve, so aspiring graphic designers must spend time becoming familiar with them to be successful.
Personal Websites
Thanks to the proliferation of build-your-own sites such as WordPress, graphic designers can create a functional, eye-catching website. Not only do personal websites allow them to show off their design skills, including an understanding of coding languages such as HTML and CSS, but they also allow them to build a portfolio and attract new clients.
Useful Graphic Design Skills
In addition to leveraging must-have tools, graphic designers have specific skills in technology and communication. Honing a mix of these traits will make for the most talented, in-demand graphic designers.
Technology
One of the most important skills for graphic designers is the ability to integrate their work with technology. Those who work only with pencils and paper will find it difficult to market their work or compete with what most companies are looking for. Instead, they need to stay up to date on new technologies and programs.
Typography
Typography is the art of lettering. Graphic designers have access to thousands of unique fonts and scripts, and choosing the right typeface can make a huge impact on a project. They need to have an intimate knowledge of as many font styles as possible to best find the right match for each project.
Creativity
Besides their technical abilities, graphic designers need to think outside the box. With a solid foundation in technology, typography, color psychology, and more, graphic designers use their knowledge to create something new. Their job is to make a client's vision a visual reality.
Interpersonal Skills and Visual Communication
Whether they're self-employed or employed by a design company, graphic designers work alongside non-designers on projects. Their clients often have ideas for a visual message but are unable to execute the design. It's up to the graphic designer to have strong listening skills and manage different iterations of the project. A graphic designer should be receptive to feedback and be able to communicate concerns and keep the project running.
Organization
Graphic designers often work simultaneously on many projects, all in different stages of the design process. They may have to manage emails with new clients, early sketches for certain projects, revisions for others, and longtime projects that are nearing completion. In turn, graphic designers must practice strong organizational skills to meet their deadlines, maintain open client communication, and know their availability.
Learn Graphic Design at Maryville University
A career in graphic design starts with an undergraduate education. A strong program not only trains aspiring graphic designers in the must-have tools they can use, but it also teaches them the specifics of drawing for design, digital illustration, designing for meaning, and more. Explore how Maryville University's online Bachelor of Fine Arts in Digital Media can help you set off on the path to become a successful graphic designer.
Recommended Readings
Digital Marketing Trends Marketers Need to Know
Eleven Modern Marketing Skills for Business Innovators to Master
What Does the Future of Advertising Look Like?
Sources
Creative Bloq, "15 Essential Tools for Graphic Designers in 2019"
Encyclopedia Britannica, "Graphic Design: Art"
Flux Magazine, "30 Things Graphic Designers Need"
Houston Chronicle, "What Are the Most Basic Tools of the Graphic Designer?"
Maryville University, Online Bachelor's in Digital Media
TemplateToaster, "List of Best Graphic Design Software for Graphic Designers"