International Studies vs. Political Science: Which Degree Is Right for You?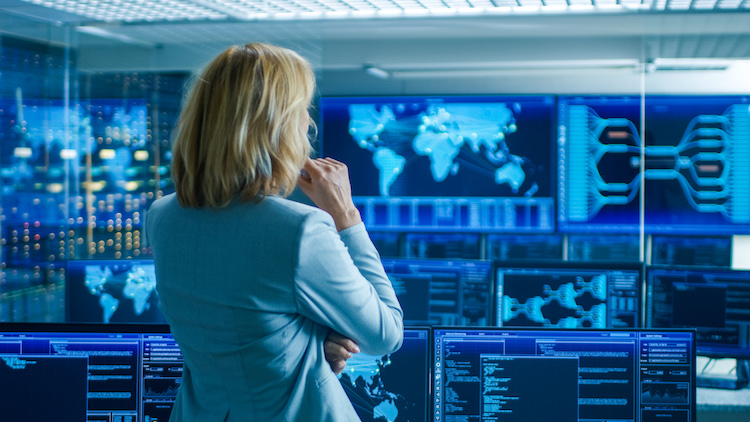 The professional world is more connected than ever thanks to evolving technology and social media. Current events are now shared in real-time, creating both challenges and opportunities across increasingly linked societies. In today's global economy, professionals with an interest in world culture can prove to be highly valuable to organizations in nearly every industry.
There are several educational paths available to future professionals intrigued by current events and global culture, including international studies and political science. These two social sciences share many similarities, but the difference between international studies and political science lies in the specific expertise and skill sets.
International Studies Overview
As modern business becomes increasingly global, professionals with strong international and cross-cultural skills will be invaluable. International studies students develop expertise in foreign policy, government, and diplomacy, as well as skills valued by organizations such as the United Nations (UN), the Organization of the Petroleum Exporting Countries (OPEC), and the Association of Southeast Asian Nations (ASEAN).
International studies is also concerned with topics such as human rights issues, international conflict, terrorism, global trade, international relations theory, globalization, and democratization. International studies majors study societies across the world and how they interact. Coursework typically covers history, politics, economics, foreign languages, and geography. The interdisciplinary nature of an international studies degree can also require additional courses in law, religion, and anthropology.
A bachelor's degree in this field can prepare students to interpret global issues, conduct cross-cultural research, and offer solutions with broad impact. These skills can be applicable to a variety of career paths in government and many other industries, such as communications, business, pharmaceuticals, and marketing.
Maryville University's online Bachelor of Arts in International Studies allows students to build a personalized degree to develop a broad range of professional and interpersonal skills. The program, which offers opportunities to learn a foreign language and study abroad, helps transform students' perspective on the world and add value to their careers by developing global knowledge. Students will examine cultures up close to form insights that can apply to a range of careers, such as CIA agent, archivist, diplomat, economist, market research analyst, interpreter, and immigration specialist. A significant difference between international studies and political science is that the former focuses on intercultural communication work, while the latter is just as likely to concentrate on domestic affairs.
International Studies Job Outlook
Due to the diverse set of skills acquired during an international studies program, there are a variety of career paths available to graduates. The job outlook varies depending on the role, but there are several in-demand occupations that align with the skills and knowledge gained through an international studies degree.
According to the U.S. Bureau of Labor Statistics (BLS), growing international trade and an increasingly global economy will contribute to faster-than-average employment growth for interpreters and translators, which is expected to climb 18% between 2016 and 2026.
Market research analysts help global businesses and organizations understand the needs and wants of customers and have projected employment growth of 23% from 2016 to 2026, much faster than the average for all occupations (7%), according to the BLS.
Political Science Overview
One difference between international studies and political science is that political science majors concentrate on the creation of laws and the structure of governments. They compare government policies and frameworks, learn the design of public policies, and observe the impact those policies have on societies' social and economic growth. Those who study political science typically focus on American and global politics, comparative politics, international relations, or political theory.
Political science majors study the concept of power, including its acquisition through campaigns, and how to influence public opinion. Through the understanding of different leadership models, political science students gain a historical perspective on these different strategies and can understand the effectiveness of different political approaches.
The curriculum typically includes courses on research methods, policy formation, electoral systems, human rights, writing, and statistics. The skills acquired include analytical skills, such as the understanding of political concepts, political behavior, policy issues, and structures of government, as well as interpersonal skills, including analysis, communication, and critical thinking. Political scientists typically present their ideas and collaborate with other key stakeholders during the research or presentation process, so they must be able to effectively communicate their insights to a variety of audiences.
Political science majors pursue jobs not only in politics but also in fields such as business and law. There are many career paths available to these majors, such as social media marketing, public relations, and marketing research. A bachelor's degree in political science can also qualify professionals for roles as research assistants, assistants for political campaigns, or employees at nonprofit organizations.
Political Science Job Outlook
When it comes to international studies vs. political science, international studies students seem to have a slight edge in the job market. For political science majors interested in a career as a political scientist, the BLS projects growth in employment of 3% from 2016 to 2026, slower than the average for all occupations. This is due to strong competition for positions in the federal government, which employs about half of all political scientists.
However, there are several career paths, with varying degrees of projected growth, available to graduates with political science degrees, including policy analyst, legislative assistant, public relations specialist, marketing research analyst, political consultant, and political campaign staff.
Similarities Between International Studies and Political Science
Both international studies and political science fall within the broader category of social sciences, and each requires skills in communication and an understanding of how people and organizations interact, engage, and collaborate. Several of the core concepts in political science are part of the coursework for international studies degrees.
It is important to note that the educational paths of international studies and political science can lead to careers in similar fields, and each offers valuable — and even overlapping — skills. For example, both international studies and political science degrees can provide the analytical and interpersonal skills required to become a market research analyst or PR specialist.
Differences Between International Studies and Political Science
Despite their underlying similarities, there are differences between international studies and political science in several areas, such as education, professional requirements, and career path.
Educational Path
Although there is some overlap, international studies programs' curriculum requirements typically differ from those of political science degrees. For example, international studies coursework often includes a foreign language or study abroad component, whereas political science more generally focuses on political theory and policy.
Professional Requirements
Becoming a political scientist usually requires the completion of a master's degree or PhD. Applicants to graduate programs must complete an undergraduate degree in political science or another related field, such as writing or statistics. Applicants also benefit from having related work or internship experience. International studies is a broad discipline, so the professional requirements vary greatly depending on the specific area of interest. Different occupations may require additional education or licenses.
Career Path
Political science majors typically pursue a career in the political field. However, international studies majors find employment across a number of industries, such as government agencies, private enterprises, schools or universities, large corporations, startup companies, technology firms, healthcare organizations, nonprofit organizations, and communications and media firms.
International Studies vs. Political Science: Which Is Right for You?
If you're interested in current events, politics, and government, a degree in political science may be right for you. Political science programs provide the skills required to work in government or political roles, including policymaking and political consulting.
If you're looking for a world of possibilities through a single degree, explore Maryville University's online Bachelor of Arts in International Studies. The diverse and exciting curriculum prepares students to face both challenges and opportunities associated with increasingly interconnected societies. Transform your interest in world culture into insights and skills that can be highly valuable to different organizations across an array of industries.
Sources:
American Political Science Association, "Tips for Choosing to Study Political Science"
The Balance Careers, "International Relations Major"
The Balance Careers, "Top 10 Jobs for Political Science Majors"
Maryville University, Bachelor of Arts in International Studies
U.S. Bureau of Labor Statistics, Interpreters and Translators
U.S. Bureau of Labor Statistics, Market Research Analysts
U.S. Bureau of Labor Statistics, Political Scientists
U.S. Bureau of Labor Statistics, Public Relations Specialists