International Studies vs. International Relations: What's the Difference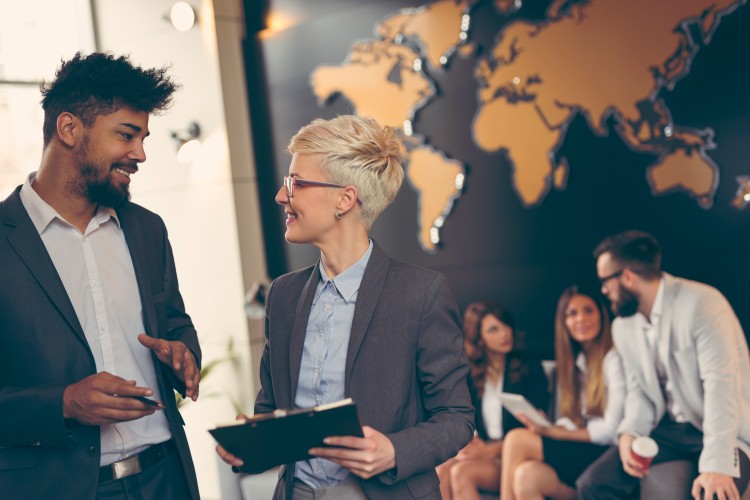 The world is getting smaller every day. The technological advancements of communications and travel over the past 100 years have resulted in a truly global economy, with nearly every country directly or indirectly relying on each other for goods and services. Servers around the world store terabytes of data, each enough to fill millions of books. Computers — smartphones, supercomputers, etc. — capable of accessing that information are available everywhere from corporations to people's pockets. Even the most insulated countries recognize that going it alone in the 21st century is certain to end in disaster, because the issues that plague many countries end up affecting them all.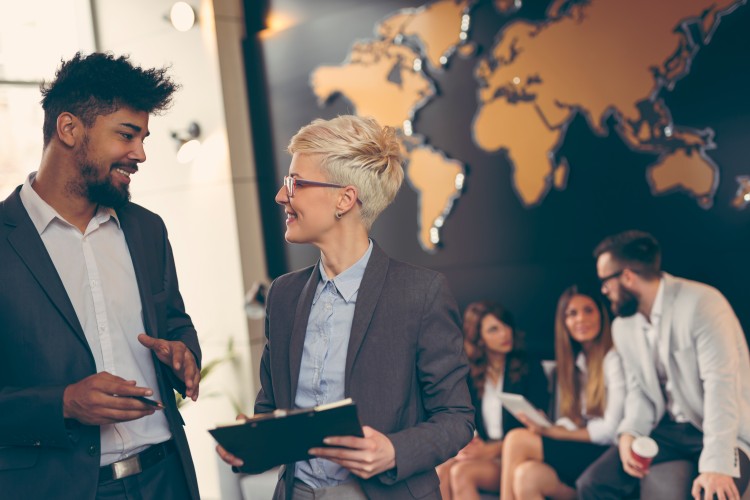 As countries become more tightly linked, the need for international experts grows. Every industry can benefit from the knowledge of those who understand international issues and politics and how they can impact individuals and organizations. And if the idea of being on the cutting edge of an increasingly interconnected world intrigues you, a career in international affairs may be for you.
Those who study international affairs generally find themselves in one of two fields: international relations, which focuses on the political, economic, and military interactions between nations, or international studies, which focuses more generally on studying and understanding societies, cultures, languages, and systems of government. But how do you choose when considering international studies vs. international relations? Keep reading for a deeper dive into both fields and the career options they can offer.
International Studies Overview
People who work in international studies roles are trained to see the big picture. They notice how culture, religion, history, and other factors influence the present. They're interested in how different countries impact the environment and how that in turn impacts various other aspects of global health.
Those who want to get into an international studies career can focus on becoming economists, historians, anthropologists, and other social scientists who focus on humanity's issues and their impact on the world. People who love learning about new cultures, solving problems, and thinking critically about the world are certainly suited for an international studies career.
International Studies Job Outlook
Depending on what international studies graduates choose to focus on, they can enter a wide range of professions with various job outlooks. One of the fastest-growing occupations for international studies majors is social and community service manager. According to the U.S. Bureau of Labor Statistics (BLS), there were nearly 150,000 social and community service managers in the country in 2016, and their median annual salary was $65,320 in 2018. The BLS projects the market for this career to grow by 18% — more than twice the projected national average of 7% — between 2016 and 2026.
Many social science specialties are smaller and require a graduate or doctoral degree. For example, the BLS says there were only 21,300 economists in the country in 2016 and projects that 1,300 jobs will be added to the field from 2016 to 2026 (6% growth). However, economists made a median annual salary of $104,340 in 2018.
International Relations Overview
International relations careers focus on the interactions between countries and their resulting effects. Those interactions can include serving as partners in trade or foes in war. International relations closely interacts with political science, but it isn't purely limited to political affairs and interests. Nongovernmental organizations (NGOs) and corporations can act in ways that bring international relations to the fore.
International relations majors can go in many directions with their careers, receiving job-specific training to pursue roles as anything from foreign service officers (diplomats) to foreign correspondents (journalists). They can also go to law school and become international law experts or work for nonprofit/nongovernment agencies as specialists in certain areas of the world.
International Relations Job Outlook
Foreign service officer and diplomat for the government are potential career paths for international relations majors. International relations majors with the right experience can also be policy experts in numerous areas, especially if they lived abroad during college or another time.
If a government career isn't for them, they can consider a political science or private sector career. According to the BLS, political scientists earned a median annual salary of $117,570 in 2018. Businesses and other international organizations may also seek out an international relations graduate to help manage their nondomestic affairs.
Similarities Between International Studies and International Relations
Anyone curious about either international relations or international studies needs to cultivate a strong interest in international affairs. To that end, both fields of study involve taking similar early core classes, such as an introduction to global affairs and issues, world history courses, and other courses that establish a baseline knowledge of world affairs that enables students to begin to focus on certain areas of the world.
In addition to being open minded, students and professionals in these fields also need to be flexible in picking up languages. In addition, they need to be strong critical thinkers who like to analyze issues and come away with potential solutions or a deeper understanding.
Differences Between International Studies and International Relations
There's no doubt that international studies and international relations are close cousins. However, key differences in these fields set them apart.
Interaction vs. Understanding
The key difference between international studies vs. international relations is that international relations is mostly concerned with specific interactions between countries, whether that's two countries or more. The field looks at how those interactions occurred, what went into the politics behind them and the economic impact, and then tries to understand all sides of an issue.
International studies, on the other hand, doesn't focus on details alone. Rather it takes a broad perspective on humanity and culture. The events that interest the international relations field have an impact on the international studies scene, but people in these roles are looking at the whole pond as opposed to studying each ripple.
For example, someone working in international relations might work with multiple government agencies on the establishment of shared internet infrastructure and help to develop legislation around it. On the other hand, someone in international studies might look at how the improved internet access in one of these locations changes the educational quality in the region.
Postgraduation Path
Many careers for both international studies and international relations majors require a graduate or doctoral degree to further specialize in a field. A bachelor's degree provides foundational skills and enables students to explore their fields; complete several internships, finding out what they like or don't like; or perhaps find a specific area of passion.
International studies majors may be more interested in a master's degree in public health or a social science, further exploring humanity's past and present. Meanwhile, international relations majors will likely study political science or perhaps immediately enter the business world, working for multinational corporations or other entities that rely on a workforce that can navigate different cultures and legal systems.
International Studies vs. International Relations: Which Is Right for You?
An international studies or international relations career can mean having a global impact in any number of ways, whether that's helping solve conflicts and issues or gaining a greater understanding of humanity. Maryville University's online Bachelor of Arts in International Studies will introduce you to numerous important international concepts and issues, giving you the skills you need to go into a field where you can make a global difference.
Sources:
Council on Foreign Relations, "Visualizing 2019: Trends to Watch"
ForeignPolicy.com, "It's Never Been a Better Time to Study IR"
Maryville University, Bachelor of Arts in International Studies
PRI, "These Are the 11 Trends That Are Changing Your World Right Now"
The Balance Careers, "International Relations Manager"
U.S. Bureau of Labor Statistics, Economists
U.S. Bureau of Labor Statistics, Historians
U.S. Bureau of Labor Statistics, Media and Communication Occupations
U.S. Bureau of Labor Statistics, Political Scientists
U.S. Bureau of Labor Statistics, Social and Community Service Managers