How to Be a Storyteller in Digital Media and Advertising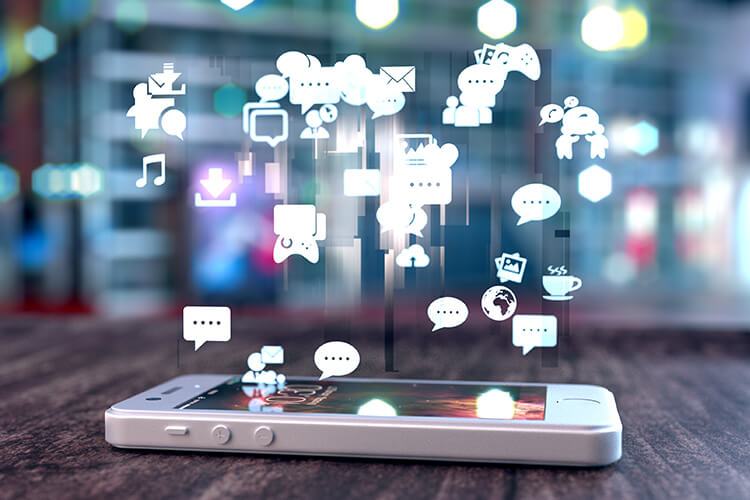 The art of storytelling has been used throughout human history to entertain, inspire, and persuade. Village orations, fireside chats, radio broadcasts, and television are just a few examples of how entrenched communication is in our society — and how storytelling has evolved over millennia. In the world of digital media, information moves in real time all over the world.
While it's easy to put down a magazine or turn off the TV, online activities have come to define modern human experience. A 2021 Pew Research study reported that 31% of respondents were "almost constantly online" — and modern-day storytellers are following them there.
You can't have a successful business enterprise without engaging existing consumers and reaching out to new prospects. And in doing so, whether you're nurturing leads or acquiring new ones, it's crucial to remember: Digital storytelling can highlight your unique selling points, help build a strong connection to your audience, and increase your brand positioning.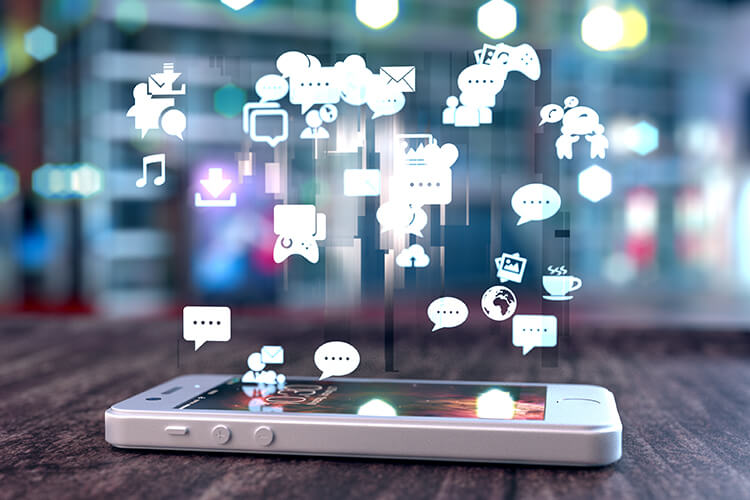 You can't have a successful business enterprise without engaging existing consumers and reaching out to new prospects. And in doing so, whether you're nurturing leads or acquiring new ones, it's crucial to remember: Digital storytelling can highlight your unique selling points, help build a strong connection to your audience, and increase your brand positioning.
One key component is to create a narrative that introduces a problem, shows how the consumer is affected, and positions your offering as the best solution. This emotionally grounded approach can help even an upstart business compete with large international corporations.
That's because immersing the consumer in a personal journey is a proven strategy that views purchasing power as more of an organic connection instead of a business decision. This is supported by data from SproutSocial, which reports that when customers feel connected to a brand, more than half (57%) will increase spending on that brand, and 76% will buy from them over a competitor.
Defining the cause: Why does digital storytelling matter for a brand?
Digital storytelling is a powerful tool that helps connect a brand to its audience with an authentic conversation. This approach to messaging takes consumers on a journey that builds trust and understanding. In digital media, it's increasingly important to capture your audience's attention early. As screens become smaller and consumers do more transactions on the go, businesses and digital storytellers only have a limited amount of time to make that connection.
But as technology becomes smaller and increasingly mobile, the human attention span may continue to shrink. Everyone and every brand online has a message, and it's only natural for consumers to tune out those that don't resonate.
Through geotargeting, location data can be used to reach consumers with messaging specific to their locations and online behaviors. This level of targeted marketing is part of an overall strategy of data analytics that accumulates and dissects information. Consumer location, spending habits, and other demographic and psychographic information establish a personality profile that can be used alongside predictive technology.
Benefits of advertising in the digital age
While traditional forms of advertising such as TV commercials, billboards, and print ads (in newspapers and magazines) are still effective, the emergence of the digital advertising model has been fast and furious. In 2021, digital advertising accounted for more than 64% of all advertising, up from 60.5% in 2020, according to the Wall Street Journal.
Below are a few examples of how digital advertising can outperform traditional advertising:
Expanded reach. An online presence isn't limited by geography and allows smaller businesses to gain market share from anywhere in the world.
Cost effectiveness. Digital platforms are much more affordable than traditional forms of media.
Return on investment. Due to the relatively low cost of creating online assets, the rate of return is much higher in the digital sphere.
Ease of measurement. Through performance tracking and data analytics, information about open and click-through rates and pageviews can be known in real time. This allows strategists to address underperforming areas quickly.
Better engagement. Whereas traditional ad media are static, digital advertising allows for an immediate exchange of information. When consumers express dissatisfaction, issues can be resolved quickly.
Becoming a brand champion
Knowing your brand is only part of the story. Brand positioning and digital storytelling can help you differentiate your unique selling points from competitors, and in doing so, take the consumer on a journey. Sometimes, it's a short-term engagement where you create something memorable.
Other times, you can create marketable campaigns that last for years or even decades. Consider strong, widely known brands like Geico and Progressive, which feature wildly popular and longstanding marketing campaigns.
It's all part of the strategic approach to telling a brand's story. Plenty of elements can be implemented to help keep your audience engaged, and as a digital storyteller, you'll need to understand how each contributes to your brand's message and reputation. Here are a few:
Video content. A video can add depth to any message and is a cost-effective choice. Cellphone cameras often provide sufficient HD and aftereffects to help engage an audience. If you're looking to maximize your content, Vimeo offers a quick guide on the preferred video length for each of the major social media platforms.
Infographics. The combination of images and words is visually appealing and highly scannable, allowing your audience to absorb information quickly. On average, infographics are shared three times more than any other type of content on social media, according to Quuu.co.
Testimonials. People want to know how you stack up against the competition, and testimonials from real customers and clients can be an effective way to convey this messaging in print, online graphics, and video. Cube Creative reports that two-thirds of consumers say they're more likely to make a purchase after watching a testimonial video while, on average, testimonials on sales pages increase conversions by 34%.
Social media. Having a social media presence is increasingly important. The average person spends approximately two hours and 25 minutes on social networks each day, according to HubSpot. Also, social media posts with photos are more likely to get high engagement than those without. For example, tweets with photos receive a 35% higher retweet rate, while Facebook posts with images are 2.3 times more likely to be engaged than those without an image, according to Convince&Convert.
Blogs. Blogging is a cornerstone of digital marketing strategy. With new content that is frequently published, it helps drive traffic to your site, cultivates new business leads, provides a boost for search engine optimization (SEO), and provides the consumer with a deeper knowledge about different aspects of your product or service.
Emails. Emails are one of the original points of contact in digital advertising and part of the opening act in the story that you'll share with consumers. Often following a request for information (RFI), emails can provide greater clarity about your product, its history, and how it can benefit the consumer. With an average open rate of 18% (according to Campaign Monitor), email is still a viable option for onboarding new customers.
Landing pages (LPs). The LP is typically where visitors "land" after clicking on a banner ad or email link. It's a standalone page that provides more detailed product information, as well as serving as a call to action (CTA) for engagement. Companies with 15 or more LPs receive 55% more online traffic than businesses with fewer than 10 LPs, according to techjury.net.
Tips and tricks to help bring your brand's story from concept to reality
While using a proper narrative element can help boost consumer interest and engagement, there's no single roadmap for every business. However, there are commonalities to consider regardless of your brand. Forbes has identified a structure to digital storytelling that includes key elements such as knowing your brand story, maintaining message consistency, and creating A/B testing scenarios. This last option can help you compare and contrast different assets, messaging, or strategies to determine the highest-performing route.
Other platforms, like CyberClick, offer a slightly more creative approach that emphasizes ways in which your audience can experience your brand's story. One key element is to create suspense by not giving the audience everything at once.
Here are other methods that can be used to tell a more compelling story:
Define your goals. Without a clear plan, your ad campaign could be seen as scattered or disjointed.
Develop a clear tone and voice. Each element — from clickthrough ad to social media — should sound nearly identical.
Stay on top of social media. Keep your customers engaged by offering content on a consistent basis. It's also a great way to offer promotions or to answer questions directly.
Define your audience and develop personas. While the general audience may consist of an entire population, you can drill down further by creating a buyer persona, which considers key demographic data for more specific messaging.
Standing out in a crowded industry
Furthering your education is a great way to gain the knowledge and skills to become a digital storyteller and use narrative to help enhance strategic marketing efforts.
At Maryville, the Master of Arts in Strategic Communication and Leadership program can equip you with everything you need to reach online audiences effectively. Schedule an appointment with one of our enrollment advisors, and we'll help you discover how your education at Maryville University can help you reach your goals in digital marketing and storytelling.
Sources
Campaign Monitor, "Ultimate Email Marketing Benchmarks for 2022"
Convince&Convert, "How to Double Your Social Engagement with Images"
Cube Creative, "25 Testimonial Statics You Should Know"
Cyberclick, "What Is Digital Storytelling"?
Forbes, "The Number One Thing Marketers Need To Know To Increase Online Sales"
HubSpot, "80+ Essential Social Media Marketing Statistics for 2022"
Pew Research Center, "About three-in-ten U.S. adults say they are 'almost constantly' online"
Prowly, "10 Advantages of Digital Marketing Over Traditional Marketing"
Quuu, "9 Tips to Create Super Shareable Social Media Content"
SproutSocial, "#BrandsGetReal: What consumers want from brands in a divided society"
TechJury, "33 Landing Page Statistics Every Marketer Needs in 2022"
Wall Street Journal, "Advertising Market Keeps Growing Much Faster Than Expected, Forecasters Say"