Giving Tuesday: Addressing Systemic Racism, Climate Change, and Other Issues with Generosity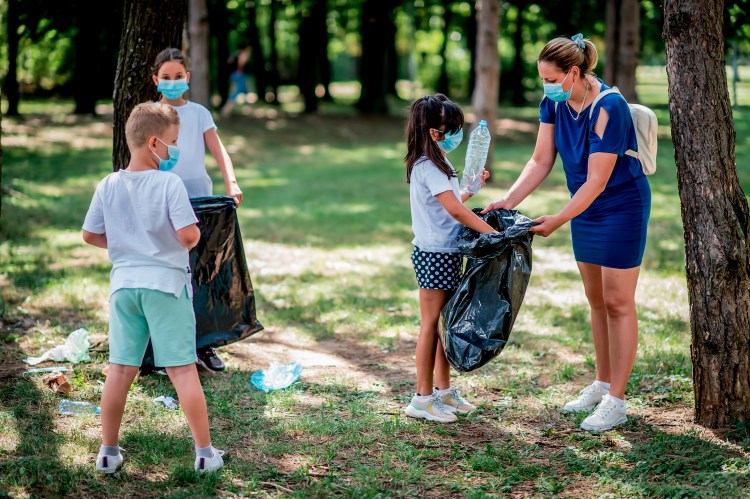 When future generations look back at 2020 and 2021, they'll find that the headlines covered a lot more than coronavirus. Issues such as systematic racism; diversity and inclusion in the workplace; the impact of the growing digital divide on education; climate change; and immigrant rights have all been at the forefront of the national conversation. Similarly, the call to act — whether through activism, allyship, or donating time and money — has grown louder.
If you've been meaning to get involved but have yet to cross it off your to-do list, there are still a few weeks left in the year. The global generosity movement known as Giving Tuesday provides the perfect opportunity to act.
The History of Giving Tuesday: How the Global Generosity Movement Started
New York's 92nd Street Y and the United Nations Foundations created Giving Tuesday in 2012 in an effort to encourage people to do good. The goal, according to its founders, was to establish a day aimed at encouraging people, schools, families, organizations, and businesses to give to the less fortunate. The CliffsNotes history of the holiday is as follows: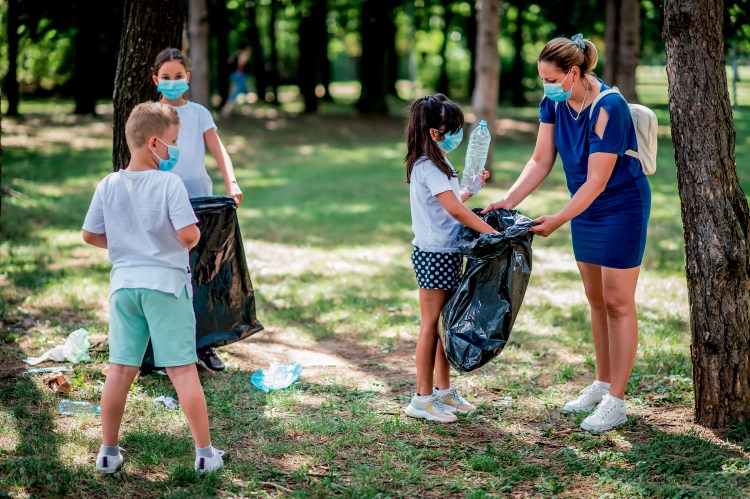 The first Giving Tuesday took place on November 27, 2012, as a way for individuals to kick off the holiday season by reminding people that the holidays are about more than consumerism, shopping, and gift-giving. Approximately 2,500 nonprofits participated in the holiday's inaugural event, raising an estimated $10.1 million in donations.
In 2013, Giving Tuesday donations surpassed $19.2 million, with more than 10,000 nonprofits participating In that same year, #GivingTuesday was the top-trending hashtag on Twitter, and the United Nations Foundation confirmed the phenomenon had become a global event.
In 2019, Giving Tuesday raised more than $511 million online in the U.S. — part of the nearly $2 billion raised online and offline combined. Since its founding, the holiday has grown into a global movement, spurring a tidal wave of kindness and generosity throughout the world.
Identify Causes That Resonate with Your Values
If you'd like to participate in this year's Giving Tuesday, start by identifying causes that are important to you. From there, you can research charities that support the issues you're passionate about. Look to the following examples of causes and corresponding nonprofits for inspiration:
3 Ways You Can Give That Don't Involve Money
If you want to get involved but you're on a budget, you can give in other ways, such as donating your time, using your talent, and performing random acts of kindness.
Give Your Time. Consider giving back to your community by volunteering at a local animal shelter, homeless shelter, nursing home, or food bank. Even during the pandemic, there are many safe ways to volunteer your time in a physically distant or virtual fashion; check with your local organizations for how they could use your help.
Give Your Talent. Individuals who are experienced in web design, computer networking, marketing, advertising, writing, and other areas can offer to lend their skills to nonprofits in numerous ways. Websites such as Taproot connect skilled volunteers with nonprofits that need help with various projects.
Give Kindness. Kindness is the world's most valuable currency. Seek opportunities to open the door for someone, give up your seat on the bus to an older person, or even offer to pay for the cup of coffee for the person behind you in the drive-through line.
There are plenty of ways to help without monetary donations, but if you do plan to give money, research ways you can maximize your donation. For example, some companies add to their employees' charitable giving, while others partner with specific nonprofits to match donations up to a certain dollar amount during giving periods.
How to Tell if an Organization Is Legitimate
As you research nonprofits, it's important to make sure a group is above board before you donate. Below are just a few ways you can make sure your donation is going to a reputable charity.
Look for the Organization's Form 990 Disclosure. All nonprofits must file Form 990 with the IRS, which provides details about how they spent the past year's contributions. If a nonprofit is unwilling to share its Form 990, it's a red flag. Individuals who register with GuideStar can gain free access to Form 990s for the major nonprofits in the U.S. and search for charities by name.
Be Skeptical About Requests for Donations. Phone solicitation scams are as prevalent as ever. Be wary of solicitation calls and do not give out your credit card or bank information over the phone.
Research Volunteer Opportunities. Several resources provide information on legitimate volunteer opportunities. Examples include Points of Light, a website that connects volunteers with virtual opportunities, and VolunteerMatch, an organization that pairs volunteers with nonprofits that align with their interests.
'Tis the Season for Giving
If donating to a charity or volunteering to help further a cause has been on your to-do list for longer than you'd care to admit, Giving Tuesday is a great day to get off the sideline. Whether you give your time, money, talent, or kindness, remember that even the smallest acts of kindness can help make the world a better place.
Recommended Reading
Protecting Your Identity and Credit Information During the Holidays
Achieving Work-Life Balance: The Ultimate Guide
Celebrating Women's Equality Day: 4 Women Pioneers in Gender Equality
Sources
Charity Navigator, Civil Rights
Charity Navigator, Immigration and Refugees
Charity Navigator, Voting Rights
Giving Tuesday, About Giving Tuesday
Giving Tuesday, How to Give Back on Giving Tuesday
GreenAmerica, "The Best Nonprofits Fighting for Sustainability"
Insider, "How to Help the Fight Against Systemic Racism"
Nonprofit Quarterly, "Giving Tuesday 2013: More Infrastructure, More Money, More Groups in the Mix"