Trends and Skills for the Future of Research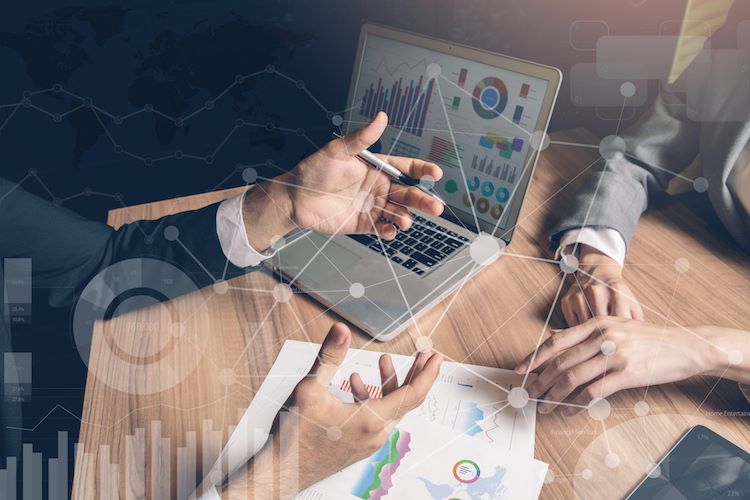 Technological advancements have made it easier than ever for organizations to access large amounts of data. However, with this information overload comes the challenge of managing, analyzing, and reporting on the data. Organizations are increasingly relying on professional researchers and research analysts to turn these large amounts of data into information they can use to make strategic decisions that will positively impact business operations.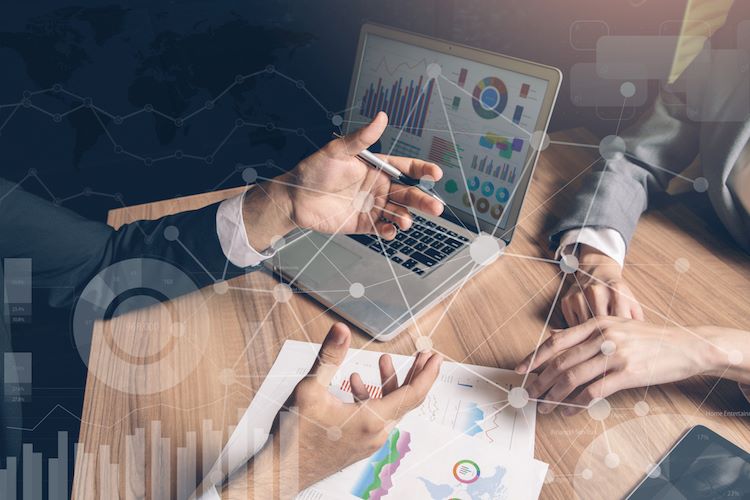 Career Outlook for Researchers
Career opportunities in the research field are diverse and span a variety of industries. A social science researcher may focus on areas like healthcare and unemployment, conducting interviews and surveys to collect data for analysis. In a corporate environment, an operations research analyst can help his or her organization by reviewing business processes and identifying efficiencies, while a market research analyst may make production recommendations after examining consumer purchasing patterns.
The educational requirements for research jobs also vary by industry and the roles and responsibilities of the position. Most professional researchers have a bachelor's degree in market research or a related field, such as a Bachelor of Arts degree in Liberal Studies. Senior-level research positions typically require a graduate degree such as a master's in business administration.
New Trends and Techniques for Researchers
Regardless of specific role or training, professional researchers need to understand the emerging trends and new techniques in this field to excel in their careers. Here's what researchers should know about future research trends.
Predictive Analytics
Predictive analytics refers to a sophisticated form of analysis using current and historical data to forecast future outcomes. Although using analytics to draw predictions about the future is not a new practice, predictive analytics is at the forefront of data analysis because of the advanced techniques involved. Some of the tools used in this practice include machine learning, artificial intelligence, data mining, and statistical and mathematical algorithms. These advanced tools and models allow for the creation of more accurate and dependable future predictions of trends, behaviors, and actions.
Because accurate future studies and forecasting are essential to most business models, researchers with predictive analytics experience are in demand. The valuable information generated by predictive analytics can be used by organizations to make strategic decisions about operations and identify opportunities and risks. For example, the financial services sector could use this practice to forecast market trends or create credit risk reports. Or government and law enforcement agencies may look to gather data about community crime and use that information to develop proactive safety measures.
Researchers need to keep abreast of this cutting-edge form of analytics because of its increasing usage. According to a report by Zion Market Research, the predictive analytics market in 2016 was valued at approximately $3.49 billion and is expected to continue to grow.
Digital Tools
Advancements in digital tools continue to change the way researchers work. In fact, it can be a challenge for researchers to stay up-to-speed with the new resources available to them. Here are just a few digital tools and trends that support and simplify the work of researchers:
Search faster and easier. Researchers can spend less time searching for the right information by using search engines and curator sites such as CiteULike, Google Scholar, and LazyScholar.
Manage and share data. Code and data sharing are becoming more common among researchers, with sites like Code Ocean and Datahub providing data management, storage, and sharing.
Manage references. Sites such as EndNote and CitationStyles help researchers electronically manage their bibliographies, citation styles, and references.
Connect with fellow researchers. Sites such as Academia and Addgene help researchers get expert advice and identify opportunities to collaborate or share findings.
Data Visualization
From the widespread use of infographics in educational materials to storytelling on social media platforms through video and pictures, there is a clear trend toward more frequent visual communication in society. When applied to data analytics, visualization is the term often used to describe the practice of taking standard data and statistics and displaying them in a visually creative way.
Researchers who want their analysis effectively communicated should take note of this trend. For example, a simple research report that presents the findings in a large numerical spreadsheet may be hard to understand and confusing to the average person. If that same information was displayed in a graphic chart or by telling a story with images, readers would more likely have a clearer picture and understanding of the report's main points.
Researchers who want to implement this trend in their practice should:
Consider the visual options available — whether it's an infographic, chart, or slideshow
Focus on their audience and the key messages they need to convey
Remember to ensure the visual will highlight the actual data instead of serving as a distraction
Learn More
Are you interested in learning more about the research profession and the techniques involved in predictive analytics and data visualization? Explore the Marville University Bachelor of Arts degree in Liberal Studies, and learn how this online degree could be your first step to a new career as a research analyst.
Sources
All About Careers, Social Science Researcher
Bureau of Labor Statistics, Market Research Analysts
Bureau of Labor Statistics, Market Research Analysts, Similar Occupations
CIO, "What Is Predictive Analytics, Transforming Data into Future Insights"
Connected Researchers, Online Tools for Researchers
EconoTimes, "Trends in Predictive Analytics"
Forbes, "Data Visualization, How to Tell a Story with Data"