Assessing the Future of Online Education and Other Education Trends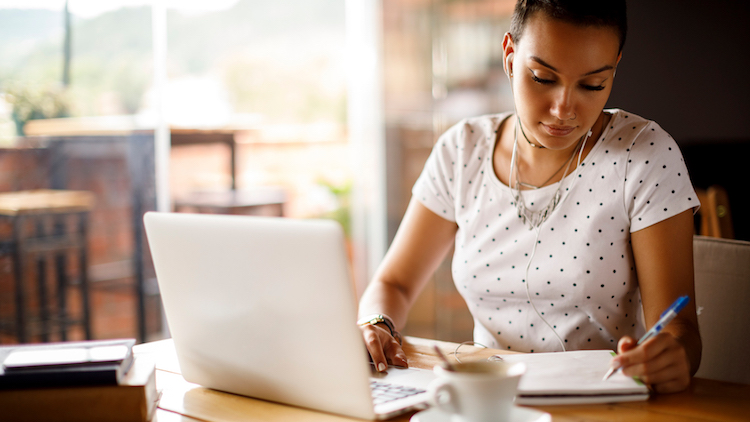 The number of students enrolled in online and distance-learning programs has been rising steadily since 2002. "The growth in distance learning has been relentless," said Julia E. Seamon, research director at the Babson Survey Research Group (BSRG), an organization that tracks distance education enrollments. "They have gone up when the economy was expanding, when the economy was shrinking, when overall enrollments were growing, and now when overall [college and university] enrollments are shrinking."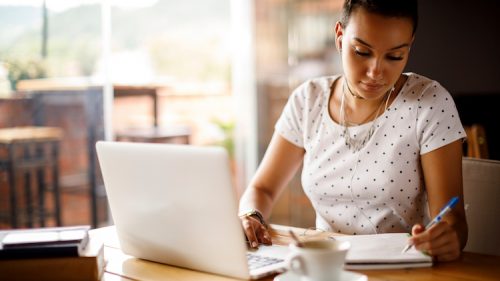 A Brief History of Online Education Trends
Distance learning isn't new. According to Forbes, the first correspondence degrees became available at the University of London during the mid-19th century, and U.S. institutions jumped on board in the late 1890s.
Some early UK programs toyed with radio and television modalities, but until the late 20th century, distance learning in the U.S. relied primarily on the U.S. Postal Service.
The internet transformed online learning. Its influence will continue to permeate the future of online education. By the late 1990s, prestigious universities such as Duke and Cornell had developed online certificate programs. Other schools were quick to follow. By 2010, nearly 3 million students had enrolled in distance learning programs. The U.S. Department of Education found that by fall 2017, 49% of the 1.3 million students enrolled at for-profit institutions received all their instruction online. During the same period, 19% of the 4.1 million students enrolled at private, nonprofit colleges and 11% of the 14.7 million students at public higher education institutions were taking all their coursework online.
Bridging the Digital and Physical Education Space
Educators are building upon existing lesson plans to help create remote learning environments, but in some cases, more is needed. This is why some institutions have begun to offer blended-learning methodologies. In April 2018, an article in The Atlantic reported that online degree provider 2U partnered with the coworking firm WeWork to provide students with physical spaces in which to study in groups or take tests. Chip Paucek, co-founder and CEO of 2U, said the partnership has enabled the company to expand its program offerings, such as architecture, because some coursework requires that students have access to physical studio space.
How Online Education Trends Will Affect the Teacher/Student Dynamic
Educators commonly use podcasts, online lesson plans, and virtual classrooms to connect with distance learners. Some trendsetters have begun to embrace artificial intelligence (AI) and other innovative technologies. In January 2017, an article in U.S. News & World Report discussed how Professor Ashok Goel of the Georgia Institute of Technology taught an online course using an AI teaching assistant named Jill Watson to communicate with students. Many of the students failed to realize that Jill was an AI agent.
The use of AI is just one way that the teacher-student dynamic is evolving. Distance learners can also join discussion boards with other students at any hour of the day. Additionally, online students have the option of "visiting" with classmates and instructors in chatrooms.
Another key change relates to the introduction of micro degree programs. An article in the April 2018 edition of The Atlantic described how some universities have offered "MicroMasters" degrees which enable enrollees to start work on their graduate degree without making a long-term commitment. Well-performing students who are able to pass a set of proctored exams will receive a MicroMasters degree, which is the equivalent to 25% to 50% of the educational requirements needed to achieve a typical master's degree. If graduates gain acceptance into a full master's program, they may need only one or two additional semesters of study to complete the full degree.
The Future of Online Education
Trends in online education will continue to evolve as the concept of distance learning becomes more mainstream. Educators need to be mindful of how this evolution may emerge.
Online degrees are no longer limited to arts and humanities classes. Today, colleges and universities allow students to complete their coursework remotely in a growing number of degree paths, including finance, information technology, engineering, and healthcare administration.
Institutions have also begun to offer project-based learning, which helps distance learners forge communication, collaboration, and critical-thinking skills that are more commonly developed in the classroom.
For example, the online Bachelor of Arts in English program at Maryville University enables distance learners to develop valuable skills in a digital setting. Students can choose from a plethora of diverse minors, including education, media, marketing, law, psychology, and technology.
Many degree candidates find that the online BA in English program at Maryville University provides the perfect blend of learning methodologies and ultimately helps them become successful in their studies. Find out more about the online degree programs at Maryville University.
Sources
Babson Survey Research Group, "Grade Increase: Tracking Distance Education in the United States"
Forbes, "A Brief History (And Future) of Online Degrees"
Forbes, "AI Plus Human Intelligence Is the Future of Work"
Forbes, "The Future of Work: The Intersection of Artificial Intelligence and Human Resources"
Forbes, "Three Education Trends That Will Revolutionize the Workplace in 2019"
Maryville University, Online Bachelor of Arts in English
PC Magazine, "How Artificial Intelligence Is Shaping the Future of Education"
The Atlantic, "The Future of College Looks Like the Future of Retail"
The Tech Edvocate, "What Is the Future of Online Learning in Higher Education?"