Future Communications Trends: An In-Depth Look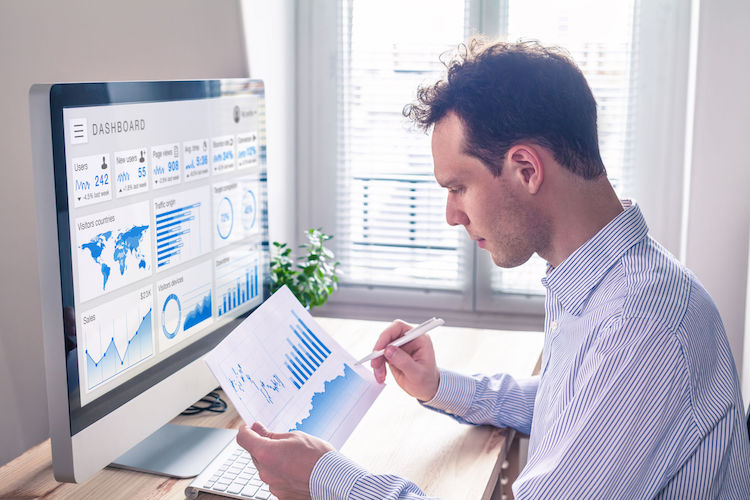 While social media has skyrocketed in popularity, it is also the least trusted source of all media platforms when looking for general news and information, according to Edelman's 2018 Trust Barometer. A company's key to gaining trust and finding success lies in how it communicates information. Edelman notes that social media channels are where consumers are most likely to discover and "fall in love" with brands; on the flip side, social media channels are where consumers are likely to see and hear things that cause them to walk away from their preferred brands. As Entrepreneur notes, companies that want to have social media success need to engage in authentic dialogue and "highlight their humanity." Faceless companies are out of date; consumers now prefer brands with strong emotional resonance, genuine messages, and real stories to share. Brands that can leverage those qualities to forge strong personal bonds with their audiences stand the best chance of succeeding in today's user-savvy market.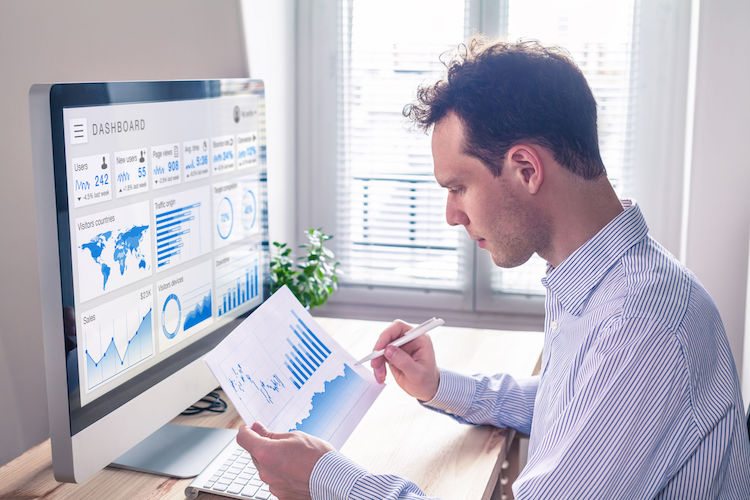 Professionals looking to enter the field of social media, public relations, or content marketing would do well to hone their media strategy skills. An online bachelor's degree in communication, for example, allows students to concentrate in either strategic communication or emerging media strategy and social media. The strategic communication concentration gives students the opportunity to learn how to design strategies that can be adapted to changing audiences, technologies and media platforms. Meanwhile, the emerging media strategy and social media concentration focus on current technologies and digital networking tools that are revolutionizing current business methods. Professionals can then apply these skill sets to help a company gain an audience's trust, build brand authenticity, stand out from competitors, and keep up to date with current communication trends.
Future Communication Trends
Communication trends are changing based on advances in technology, shifts in marketing methods, and audience engagement. Three trends will likely play a big role in the future of communications across business fields: the fine-tuning of content marketing by PR specialists, live video, and the evolution of social media marketing.
PR and Content Marketing
According to Inc., one of the most significant changes in PR in recent years has been the "shift away from self-promotion at your audience's expense." Current communication trends see PR specialists developing relationships with their audiences through interactive content marketing tailored to their exact needs. The marketing content includes customized blogs and videos with storylines that speak to the audience and address a specific problem or concern.
The importance of PR specialists is shown by the job outlook: The U.S. Bureau of Labor Statistics (BLS) has projected a 9% increase in the employment of these professionals between 2016 and 2026. It estimates 22,900 new PR jobs will become available as social media and content marketing continue to play major roles in the success of a company.
Future communications trends are likely to include building personalized relationships between companies and their audiences — a task that PR specialists should be prepared to take on. Professionals working in new media and PR need to have excellent interpersonal skills, organization, analytical skills, and writing skills to tailor messages and branding to intended audiences and work with content producers to integrate a brand/company's message into their platforms.
Live Video
The ability to attract qualified leads and convert more users through video marketing is greater than ever. According to Think with Google, 50% of YouTube subscribers ages 18 to 34 would "drop what they're doing to watch a new video by their favorite creator." Today, many businesses and brands look to achieve this "favorite creator" distinction by creating their own content or working with creative content producers known as influencers.
One such method for connecting content to an audience is via live video. Live video fosters the creator-consumer connection by engaging customers, more accurately displaying new products, and answering the audience's questions. This platform is tricky to manage due to technical limitations in bandwidth, streaming, encoding, and playback. Live video is harder to control — and thus appealing to audiences craving unaltered realness. Professionals who are looking to add live video to their social media marketing toolbox need to be flexible and develop engaging, informative scripts.
The Evolution of Social Media Marketing
Companies have been taking advantage of social media to rise above their competitors for over a decade. Trends in social media strategy include social listening, also known as monitoring by using applications to scan social media platforms for any mention of a brand, business or keyword within their niche. Businesses can find untagged brand mentions, expand their audience based on niche keywords, and source micro-influencers who are already brand loyalists or have need of their niche product. Social listening helps social media marketing to find efficient media placement to engage the ideal audience.
Social media marketing is changing not only how companies use consumer data but also how company leaders interact with audiences and even develop their brands. According to Inc., another trending strategy is the use of "social CEOs" — company leaders who share valuable insights with their audiences across social media. Social CEOs are becoming the new norm in the 2019 business world, according to Inc. Leaders who leverage social media can better connect with their customers to share ideas, gain feedback, and fine-tune products and services.
Social media marketing continues to grow quickly, with platforms, apps, and extensions evolving in reaction to demand. As such, professionals looking to get ahead with social media marketing must have a flexible and growth-oriented mindset to understand and put in place new strategies and technologies as they appear on the market. They must also have excellent communication skills, organization, and the ability to adjust best practices as the platforms themselves change.
Communication: Connecting Companies and Consumers
As social media users and consumers become more skeptical of marketing methods, it is crucial for a company to have a strong message that resonates with its audience. As such, companies would do well to hire professionals with an extensive background in communications. Maryville University's communication program offers students relevant work experience while in school via internships, client-based projects, and professional portfolio assignments.
Professionals looking to gain the skills needed to succeed in a communications role may want to consider Maryville University's online bachelor's in communication. The program teaches emerging media and social media strategies, as well as campaign methods and communication techniques. Maryville aims to provide professionals with the knowledge they need to not only succeed but also integrate future communications trends to help their companies remain ahead of the competition. For more information on becoming a professional in the future of the communication industry, contact Maryville University today.
Sources
Entrepreneur, "10 Social Media Trends to Watch in 2019"
Inc., "7 PR Trends That Will Help You Prepare for 2019"
Inc., "7 Social Media Trends to Prepare For in 2019"
Maryville University, "Online Bachelor of Arts in Communication"
Maryville University, "Online Communication Degrees"
Think With Google, "5 Online Video Trends to Inform Your 2017 Media Plan"
U.S. Bureau of Labor Statistics, Public Relations Specialists: Job Outlook