Careers That Keep the Arts Alive: Docent vs Curator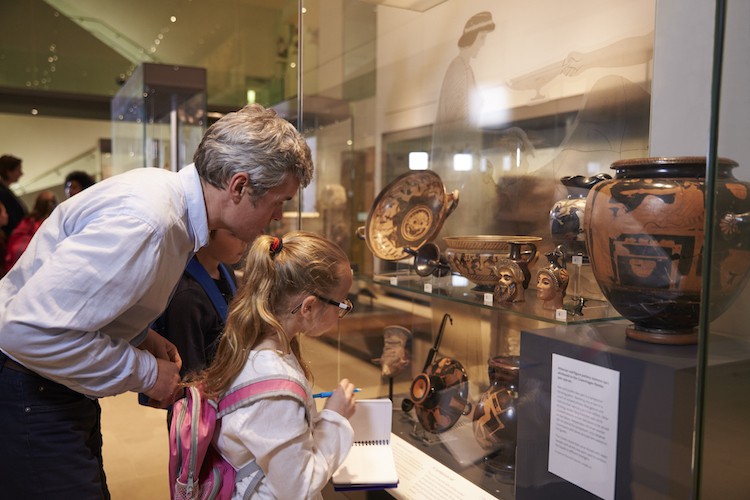 An internationally recognized art museum in a major American city holds an exhibition of art, artifacts, and replicas of everyday items from ancient Rome. Each day, tens of thousands of visitors stream up the museum's grand staircase, filing into a hall that holds hundreds of items from 600 BC — from pottery to tools to remnants of stone buildings. Museum guests marvel at the collection and its arrangement, slowly moving from piece to piece, pausing to read informational text on the wall. A group gathers around a tour guide who explains the history and story behind several standout items.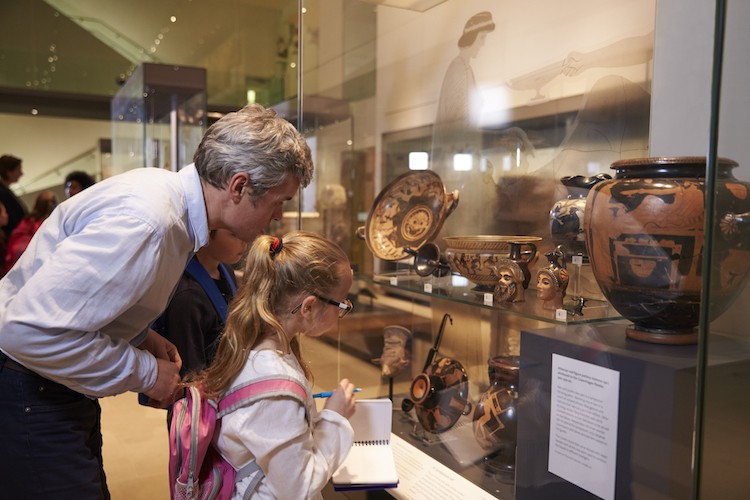 Without a doubt, the visitor experience is enhanced by the museum's docents and curators, whose job it is to keep the educational and informative spirit of the museum alive. Though their duties differ, docents and curators work together to create a well-rounded experience for visitors and guests. According to the Institute of Museum and Library Services, the U.S. has more than 35,000 museums, where hundreds of thousands of paid workers and volunteers alike work hard to maintain important cultural and historical knowledge, and millions around the world benefit from their efforts. Read on to see what that work entails; the differences between a docent vs. a curator; and how you can best position yourself for a career inside a museum, art gallery, or visitors center.
Docent Overview
The word "docent" comes from "docere," a Latin word meaning "to teach." While it's still used occasionally in Europe to refer to university or college teachers who are just below the professor rank, in the U.S. it's almost exclusively used to refer to tour guides and educators, who inform visitors about the exhibitions and displays at their workplaces. Docents are largely unpaid volunteers, though they require significant training and background knowledge to perform their duties, especially at larger and more prestigious institutions. From national monuments to private museums, docents educate the public and spread their appreciation for history and the arts, while working in support roles under museum staff.
Curator Overview
Museum curators are experts in their fields who ensure that exhibitions are well-presented, crafting experiences to draw visitors to educate and help keep their institutions financially sustainable. Curators are also responsible for selecting the works that appear, as well as planning future exhibitions, looking for works of art and other artifacts to acquire. Museums that show 100 pieces in an exhibition might have thousands more in storage, and it's up to the curator to know the inventory and select the right pieces for display. They may also conduct research on pieces in collections. Also, they must possess deep knowledge of whatever discipline their institutions showcase.
The BLS reports that the median annual salary for museum curators was $53,780 in 2018. It also notes that there were 12,400 curators in 2016, a number it projects to grow to 14,100 between 2016 and 2026. That 14% growth rate is double that of the projected national average for all jobs in the reported time period.
Similarities Between Docents and Curators
Docents and curators share a passion for history and how it is expressed through objects. Their interest in humanity and the ephemera of our lives can take the shape of items from the ancient past, or art and other objects from the more recent past. Docents are volunteers who enjoy spending their free time at museums, sharing their knowledge with young and old; curators spend years researching both well-known and obscure artists or areas of history, going over the details of their collections and meticulously planning how to display them to the public.
Differences Between Docents and Curators
Though docents and curators share a love of the arts and work alongside one another in museums, their roles are qualitatively different. Curators are salaried employees who often have to work more than 40-hour weeks, especially when putting on a show or opening a new exhibition. As volunteers, docents typically only work one or two days per week, for a few hours at a time.
Educational Requirements
Curators typically have at least a bachelor's degree in a related field, and most have a master's or doctorate degree in their area of expertise. Depending on where they work, they might specialize in a period of art, in a form of architecture, or in a specific historical era. Docents don't have educational requirements, as long as they display proper knowledge of the institution where they work and the type of art or history it presents.
Work with the Public
Museum docents need to have strong interpersonal skills, as they'll be helping out thousands of people, giving tours, or working the visitors desk. They need to be able to answer questions, engage with visitors, and solve small problems — all with a helpful, positive attitude. Curators, who spend much of their time researching and planning, don't have nearly as much public interaction.
Docent vs. Curator: Hobby or Career?
Docents and curators both keep the past alive, helping millions of people around the country and visitors from around the world stay informed about history, art, and culture. But if you dream of turning your passion for history into a career, learn how Maryville's online Bachelor of Arts in History can give you the academic and technical background you'll need.
Sources
American Alliance of Museums, "Volunteers and Museum Labor"
Birmingham Museum of Art, "5 Reasons to Become a Docent"
Institute of Museum and Library Services, Government Doubles Official Estimate: There Are 35,000 Active Museums in the U.S.
Kemper Art Museum, "A Day in the Life of a Curator"
Maryville University, Online Bachelor of Arts in History 
Supreme Court of the United States, Docent Program
The Balance Careers, "What Does an Art Curator Do?"
The New York Times, "How Many Dots on a Seurat? Just Ask the Museum Docents"
U.S. Bureau of Labor Statistics, "How to Become an Archivist, Curator, or Museum Worker"
U.S. Bureau of Labor Statistics, Archivists, Curators, and Museum Workers