Computer Systems Analyst vs. Business Analyst: Looking at Two Distinct Careers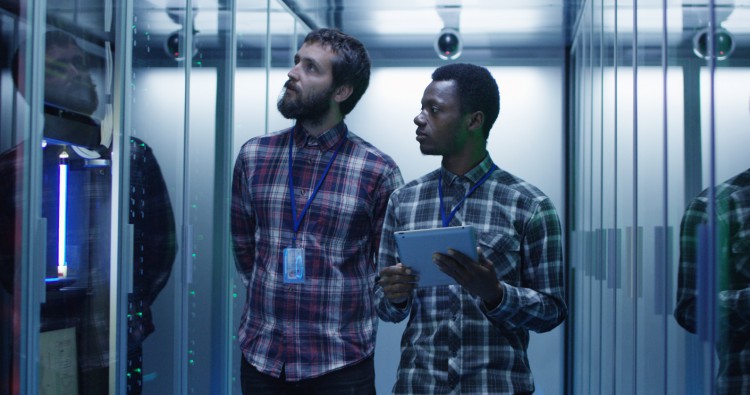 Leaders who make decisions based on facts run the business world. Consider this scenario: A CEO at a multinational tech corporation decides his business needs to launch a new product to stay ahead of the market. That CEO turns to his production team, which decides what type of product to pursue. That team then enlists designers and programmers to determine what the product will look like and how it will function. At every level, business professionals make decisions that impact their organization's success. In the digital era, business executives, directors, and managers, as well as their employees, benefit from data that informs their decision-making.
The executives responsible for those decisions are not always data experts, so they often turn to computer systems analysts and business analysts to guide them to the best decisions. Both jobs require savvy with large data sets, which computer systems analysts and business analysts can learn in data science degree programs, such as Maryville University's online Master of Science in Data Science. Despite these similarities, the data they're analyzing is often different. Continue reading to find out more about each of these growing professions.
Computer Systems Analyst Overview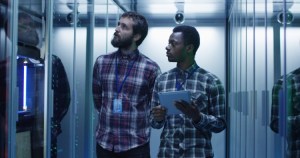 Many businesses rely on complex networks of computers, servers, cables, and other hardware and software for daily operations. These networks store and relay data. How efficiently they function can play a major role in a business's success. Computer systems analysts are specialists who analyze computer networks and their components. To improve business operations, they may upgrade these networks, offer training to employees, or incorporate new software with consideration for both the cost and benefit of improvements. Computer systems analysts optimize computer functionality, which has many benefits, such as reducing the time and energy employees spend on specific tasks.
Computer Systems Analyst Salaries and Job Outlook
The U.S. Bureau of Labor Statistics (BLS) reports the annual salary for computer systems analysts was $88,740 as of May 2018. At that time, there were 633,900 computer systems analyst jobs in the U.S. The lowest 10% of computer systems analysts made approximately $54,360 every year, and the top 10% earned as much as $142,220. The BLS expects the job market for computer systems analysts to grow by 9% between 2018 and 2028, with 56,000 new jobs added during that time.
Business Analyst Overview
Business analysts help businesses make informed decisions by analyzing markets and costs. They present their findings to management, who use this expert analysis to streamline their business or target certain markets. These professionals analyze various aspects of business, from scheduling and management efficiencies to production and shipping data. They work with finance and IT departments to create market and business forecasts to guide leaders to the best decisions.
Business Analyst Salaries and Job Outlook
The BLS does not have a specific job category for business analysts. However, the annual salary for management analysts in 2018 was $83,610. Market research analysts, another closely related position, had an annual salary of $63,120. The BLS reports there were 876,300 management analysts in the U.S. in May 2018 and expects the job market to grow 14% from 2018 to 2028, adding 118,300 jobs. The job market for market research analysts will grow even faster, by 20% over that same span, adding 139,200 jobs to a market of 681,900.
Similarities Between Computer Systems Analysts and Business Analysts
The biggest similarity between computer systems analysts and business analysts is their educational path. Both benefit from an advanced computer science degree such as Maryville University's online Master of Science in Data Science. The program's curriculum applies to both careers, as it features courses in big data analytics, data analysis and visualization, programming, and forecasting principles. In turn, graduates are prepared to pursue whichever field fits their strengths and interests. Both computer systems analysts and business analysts use their computer skills to analyze large data sets to solve problems in business. They frequently present their findings to executives, helping them understand the ramifications of their choices. As such, both careers require collaboration and communication skills.
Differences Between Computer Systems Analysts and Business Analysts
While computer systems analysts and business analysts have similar educational backgrounds and perform some similar functions, there are some key elements that set them apart. The focus of their analysis and the types of industries they work in can be very different.
Analysis Focus
Computer systems analysts focus their attention on computer systems and networks, usually in large corporations. They examine hardware and software and have extensive knowledge of available products and their functionality. They must be able to determine if there are better options on the market for a business's purposes and if the company is getting all it can out of its current computer infrastructure.
Business analysts apply their analytical eye to many aspects of business, such as production and shipping operations. They may be hired to analyze competing companies, evaluate the market for specific services and products, or create models to predict the outcomes of expansions and acquisitions. Their skills are similar to those of computer systems analysts, but they apply them to business operations rather than computer networks.
Hiring Fields
Computer systems analysts work for companies that have complex computing networks and systems, including IT firms, financial institutions, tech enterprises, and large corporations. The BLS reports that 29% of computer systems analysts work in computer systems design and related services.
Business analysts, on the other hand, may work in all sorts of industries, since many businesses benefit from market and production analysis. The BLS reports that 30% of management analysts work in professional, scientific, and technical services, with another 18% self-employed and 16% working in government. Market research analysts are even more widely spread, with the most common field of management, scientific, and technical services employing just 12% of all market research analysts.
Computer Systems Analyst vs. Business Analyst: Which Is Right for You?
If you want to get involved in business while putting a passion for computer programming, data analysis, and problem-solving to use, a career as a computer systems analyst or business analyst could be a great fit for you. Through an advanced degree, you can further develop your analytical skills and learn how to use them in a variety of settings, discovering what kind of work you enjoy most. Find out more about how Maryville University's online Master of Science in Data Science can help you apply your skills to the business world in meaningful ways.
Recommended Readings
Building Skills for the Future of Machine Learning
The Future of Artificial Intelligence in Work and Everyday Life
The Future of Data Science and Important Skills for Data Scientists
Sources
The Balance Careers, "What Does a Business Analyst Do?"
The Balance Careers, "What Does a Computer Systems Analyst Do?"
CIO, "What Is a Business Analyst? A Key Role for Business-IT Efficiency"
Forbes, "A Business Analyst Is Not a Business Analytics Professional"
Maryville University, Master of Science in Data Science
PayScale, Average Business Analyst (Unspecified Type) Salary
U.S. Bureau of Labor Statistics, Computer Systems Analysts
U.S. Bureau of Labor Statistics, Management Analysts
U.S. Bureau of Labor Statistics, Market Research Analysts
U.S. News & World Report, "What Is a Computer Systems Analyst?"