Choosing a Career Path: Communication vs. Business Degree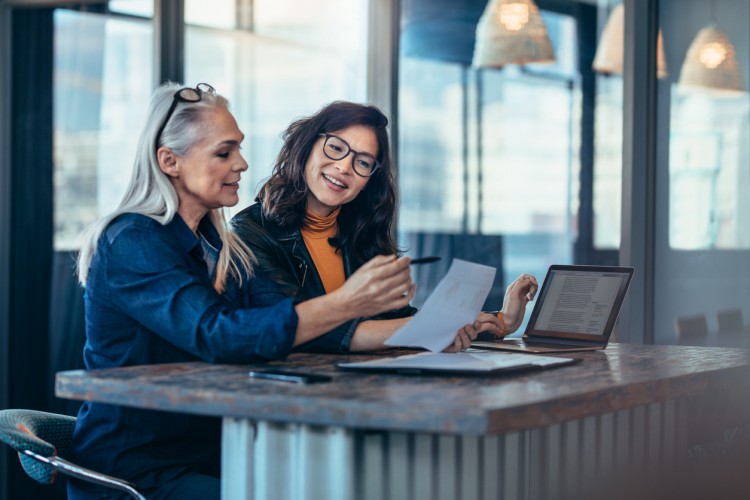 The worlds of business and communication are clearly intertwined, often occupying complementary roles. People with a background in business have knowledge of marketing and statistics, as well as a strong grasp of financial forecasts and cash flow. Communication professionals may examine the results of business initiatives and relay that information both internally and externally. These two different sides of business operations require different skills on a daily basis, though teams in either discipline often collaborate on communications and messaging to drive the overall success of a business.
The path to a communication career differs from that to the business world; each requires different skills and coursework. A necessary step to pursue either of these professions is to first gain an undergraduate degree — but which one? Read on to compare communication and business degrees, and determine which is a better fit for you.
Communication Degree Overview
Communication degrees focus on how businesses connect with other businesses, clients, sponsors, the media, and the public. Communication degree programs offer a well-rounded education that prepares students to enter a number of different relevant careers that focus on research, writing, broadcasting, and messaging strategy.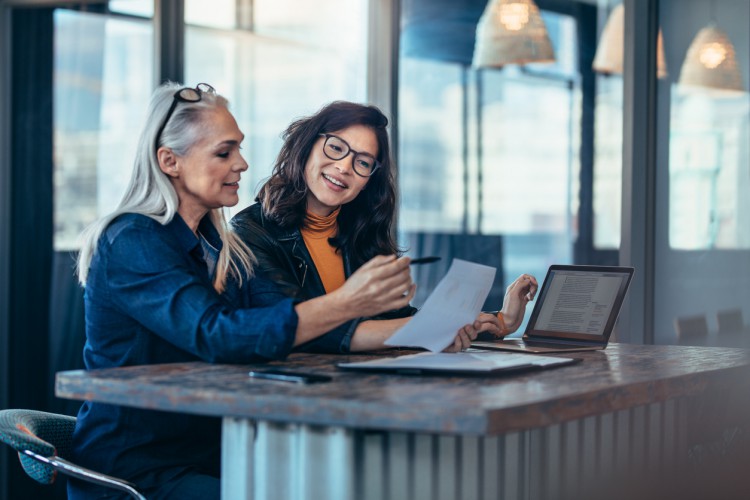 Courses of study may include specialties in emerging media strategy and social media, as well as strategic communication. Any of these specialties can help prepare graduates for specific jobs that are increasingly in demand. Through such focused study, students can dive into digital media, web design, communication research methods, and visual communication to become effective and versatile communicators.
What Do Communication Degree Graduates Do?
Communication degree graduates use their skills in many different positions that require written and verbal expertise. They can work in media relations, crafting press releases and leading press conferences for corporations, universities, government, and nonprofit organizations. Alternatively, they may work in journalism as writers and reporters for newspapers, websites, or magazines. Social media is another popular career path that may involve running a company's Twitter, Facebook, YouTube, and other accounts with a specific brand voice and style.
Types of careers
Public Relations Specialist: The primary responsibility of this position is to create and maintain a favorable public image through media releases, press conferences, and other messaging vehicles.
Journalist: Researching a story, conducting interviews, and crafting a factual account of events help journalists educate others through print, web, and broadcast stories.
Social Media Specialist: These professionals develop social media plans and goals for businesses or other organizations. They then craft posts and monitor analytics to ensure their social media presence is effective.
Business Degree Overview
Business degrees are the most common undergraduate degree in the United States, with over 350,000 earned each year, according to the National Center for Education Statistics. This no surprise: Because business degrees can apply to nearly any industry, graduates are positioned to enter the workforce in a wide variety of capacities.
The usual business curriculum includes accounting, marketing, organizational development, and management strategies. Degrees are available at both the undergraduate and graduate levels. At Maryville University, as an example, there are online business degrees that include different areas of study such as management information systems, accounting and organizational leadership. Potential graduate degree paths for students in this discipline include a Master of Science in Business Data Analytics or a Master of Business Administration (MBA).
What Do Business Degree Graduates Do?
Careers in the business world are often fast-paced and challenging, and just as often high paying and flexible. Business graduates have a world of possibilities open to them. They can start their own companies and become entrepreneurs, or work for large companies as managers, accountants, financial analysts, market researchers, information technology specialists, sales managers, and beyond. They also can return to school and earn another degree, which likely will position them to advance more quickly in their careers.
Types of careers
Accountant: These professionals analyze company data, create financial reports, create budgets, prepare taxes, and keep accounting records.
Marketing Specialist: Marketing specialists develop, implement, and analyze holistic marketing plans that match a company's voice and target specific audiences.
Operations Manager: A key part of the management team, an operations manager oversees all high-level human resources operations. They create policies, ensure company morale, and establish a positive work environment.
Similarities Between Communication and Business Degrees
Communication degrees and business degrees are both dynamic, versatile degrees that graduates may use in a number of different jobs. Graduates of both programs may apply for opportunities immediately upon graduation, though they also have the option to continue their education with a master's degree. Communication and business degree graduates work in similar environments, sometimes alongside one another, particularly in areas like marketing.
Differences Between Communication and Business Degrees
While both communication and business degree programs offer opportunities in similar industries, there are also a number of differences between the two disciplines. From course options to professional skills and intended career paths, there is plenty to consider when deciding between these two paths.
Course Selection
Communication degrees offer courses related to professional correspondence and messaging via different media. Students usually take courses in public relations, marketing, strategic communication, journalism, social media, digital media, and communication research methods, with an emphasis on the technical elements of media. Careers that utilize communication skills — whether through writing, speaking, graphics, or a combination of these — are great fits after graduation.
Business degrees focus on courses in finance, marketing, human resources, and management. These often involve the use of mathematics, statistics, data analysis, psychology, consumer behavior research tactics, and law. These courses will give students a foundational knowledge of the business world. Depending on the student's major, they may also gain specialized knowledge that is applicable to a certain branch of business. One path for those business students interested in communication may be marketing, where the two disciplines intersect.
Applicable Job Skills
Communication programs are designed to ensure students graduate with the creative and persuasive writing skills to earn a job. Courses focus on the proper way to communicate in different mediums, such as how to write a press release, news story, or an internal staff email in a large corporation. Students may also learn how to create graphics or shoot video, skills particularly applicable in content marketing and social media.
Communication and business degrees both rely on communication. Market analysts in the business world, for example, collaborate with others and give presentations, and communication is a key soft skill. But they are likely to spend more time focusing on data analysis than shaping messaging. While communication abilities are necessary in the business world, there's more emphasis on computer fluency, advanced knowledge of mathematics and statistics, and the ability to think critically about big-picture decisions.
Career Paths
Communication degrees lead to jobs in many industries where they perform public relations, journalism, corporate communication, media relations, and social media. Graduates of communication programs often find work in positions that require strong language skills, and the understanding of how word choice can make a huge impact in the context of an email, advertisement, article, or other type of message.
Business degrees, however, often lead to jobs in various industries and sectors. Business degree graduates have an understanding of how industries interact on different scales, and how to take advantage of those interactions to help their employer. They can work as financial analysts, market researchers, accountants, or gain experience to become executives in any number of business disciplines.
Communication Degree vs. Business Degree: Which Is Right for You?
If you're a people person who wants a career that involves some creativity, as well as strong writing and verbal skills, communication could be right for you. If you're more interested in finance and data, with an ability to work both independently and collaboratively, then a business degree may prove to be a better fit. Find out how Maryville University's online communication degrees and online business degrees can help position you to begin a successful career in either field.
Sources
CNBC, "The Six Most Popular College Majors"
National Center for Education Statistics, The Condition of Education: Undergraduate Degree Fields
U.S. Bureau of Labor Statistics, Business and Financial Occupations
U.S. Bureau of Labor Statistics, Media and Communication Occupations
U.S. Bureau of Labor Statistics, Reporters, Correspondents and Broadcast News Analysts
U.S. News and World Report, Best Business Jobs