Turn Your College Experience into Employability: Practical Career Advice for New Graduates
If you're graduating from an online bachelor's, master's, or doctoral degree program this year, you may be wondering how to amplify your job search and find career success. Although some new graduates think that adding a college degree to their resumes will automatically lead to job offers, landing fresh-out-of-school employment isn't always easy.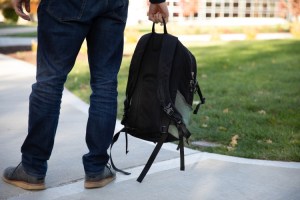 Graduates who actively network, practice their interviewing skills, and understand how to write a standout resume and cover letter are likely to find this preparation can help create job opportunities.
Use Your Network
There is an old saying that landing a job is 10% what you know and 90% who you know. Today, the professional connections that new graduates have made through internships, current employment, or past employment are often worth their weight in gold.
If you didn't complete an internship, or you're looking to gain employment in an alternate field, that's not to say you're out of luck. For example, joining your alumni association can help keep you informed about upcoming networking events.
Graduates are also encouraged to update their LinkedIn profiles and join LinkedIn groups and forums to connect with users who have similar professional interests. Asking questions or starting conversations in LinkedIn groups is a great way to demonstrate your knowledge on key topics in your industry.
Write an Eye-Catching Resume
A recent study found the average corporate job posting attracts up to 250 resumes, and only four to six of those candidates are called in for an interview. As such, 2020 graduates who blast a generic resume out to every job posting that resembles their skill set are likely to have a less-than-stellar ROI.
Applying for a job takes more than an upload-your-resume-and-hit-send strategy. You can't just throw your resume against every proverbial wall in hopes that one will stick.
Your resume is the first impression that recruiters and human resources managers will have of you. If you're looking to garner attention, you'll need to do some work. For example, Indeed.com recommends looking for keywords in job postings, and if your skill set matches, add those keywords to your resume when relevant.
Your resume should also be brief, straightforward, and easy to read. Use a professional font and include only your most relevant work and educational experience.
Be sure to take advantage of your school's resources. For example, Maryville University offers its students extra support with resume writing in addition to other professional development resources.
Write a Standout Cover Letter
Once you've polished your resume, you'll also need to draft a standout cover letter. Remember — recruiters and hiring managers can sniff out a generic cover letter from a mile away, so you'll want to draft a custom introduction for each application you submit.
Your cover letter should go beyond rehashing what's in your resume. For example, some experts recommend using it to highlight your skills and experience that are relevant to the job. If you're applying for a teaching position and you have experience as a tutor, you can include an example of a time you saw one of your students make progress.
Graduates without a lot of prior work experience may choose to highlight some of their transferable skills, such as written and verbal communication, fluency in a foreign language, and the ability to work as part of a team. Providing examples from college classes, projects, or volunteer work can help demonstrate you have these capabilities.
Brush Up on Your Interviewing Skills
When you've been called to schedule a job interview, you'll want to do several things to prepare. For example, Indeed.com recommends that candidates take some time to research the company they've applied to and the person who will be interviewing them. LinkedIn, social media posts, and corporate press releases can provide a wealth of information about the employer's goals.
You will likely want to be ready to answer both traditional as well as behavioral interview questions. Brainstorm potential questions and practice your answers ahead of time. More and more companies are interviewing candidates virtually. This means video interviews. You might consider asking a friend to help you practice a video interview and your answers to common questions, such as "Why are you interested in this position?" and "Where do you see yourself in five years?" A simple way to practice questions by yourself is to try saying your answers aloud in front of a mirror to help you gain confidence.
You can also check your school's career and professional resources as many offer mock interview services for students. For instance, Maryville students and alumni can practice mock video interviews, free of charge, via Interviewstream. To access, create an account and log into Interviewstream using your Maryville credentials. There are more than 3,000 prerecorded questions already built into the platform, or you can input your own personalized questions. Your mock video interview will be recorded and then you can watch it to assess your answers and nonverbal cues. You can also share the recordings with professors, mentors, or others to request their feedback.
Learn How to Navigate a Career Change
In October 2019, Indeed.com surveyed 662 full-time employees in the United States from a variety of industries. Of those surveyed, 49% had made a dramatic career shift at some point in their lives. The survey also found that 65% of respondents who hadn't made a career change had either contemplated it in the past or were currently considering it. The most common reasons respondents gave for switching professions included dissatisfaction with their previous job, wanting more flexibility and career advancement opportunities, and a desire to earn more money.
Graduates who want to transition into a new field will need to create a new resume that highlights their transferrable skills and experience. For example, someone who previously worked in sales but now wants to work in project management might note their ability to multitask and meet deadlines. Taking advantage of networking opportunities, alumni association events, and LinkedIn can also help job seekers find new opportunities.
Final Thoughts
Graduating from college is a momentous achievement, regardless of whether you've earned a bachelor's, master's, or doctoral degree. Don't be afraid to leverage your school's professional development and career resources and lean on your personal support network as you work to turn your college experience into your future career success.
Recommended Readings:
Industries of the Future: Finding Careers in High Demand
Cybersecurity Careers for Tech-Savvy Millennials and Gen Zers
Career Opportunities for Nurses
Sources:
The Balance Careers, "How to Change Job Fields"
The Balance Careers, "Top 10 Cover Letter Writing Tips"
Forbes, "10 Reasons Why Networking Is Essential for Your Career"
Forbes, "16 Tips Every College Graduate Needs to Hear in 2018"
Indeed, "Career Change Report: An Inside Look at Why Workers Shift Gears"
Indeed,  "10 Resume Writing Tips to Help You Land a Job"
Indeed, "21 Job Interview Tips: How to Make a Great Impression"
Investopedia, "5 Ways to Increase Your Chances of Getting a Job After College"
LinkedIn, "7 Benefits of Using LinkedIn"
U.S. News & World Report, "How to Turn Your College Experience into Success"
Zety,  "2020 HR Statistics: Job Search, Hiring, Recruiting & Interviews"