A Future in Sports: Pursuing a Business Degree vs. a Sports Management Degree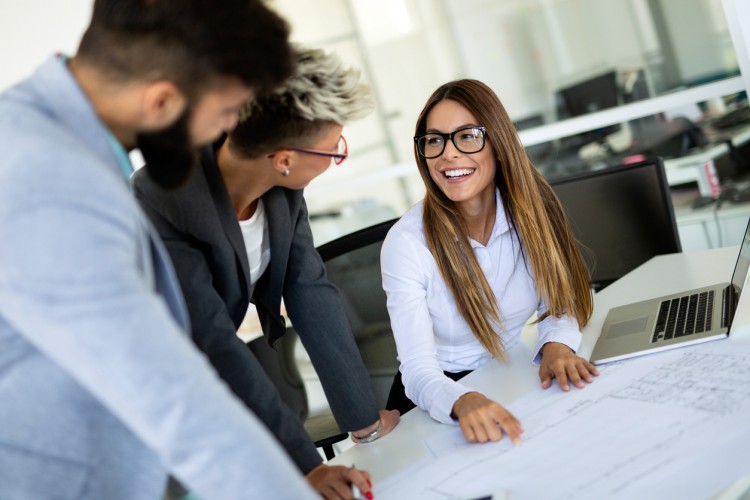 Sports entertain millions of people every year, but the world of sports goes far beyond engaging fans. The industry represents an enormous business landscape, especially in the United States. Media and television rights, ticket sales, apparel sales, and sponsorships add up to an estimated domestic value of approximately $75 billion, according to Forbes.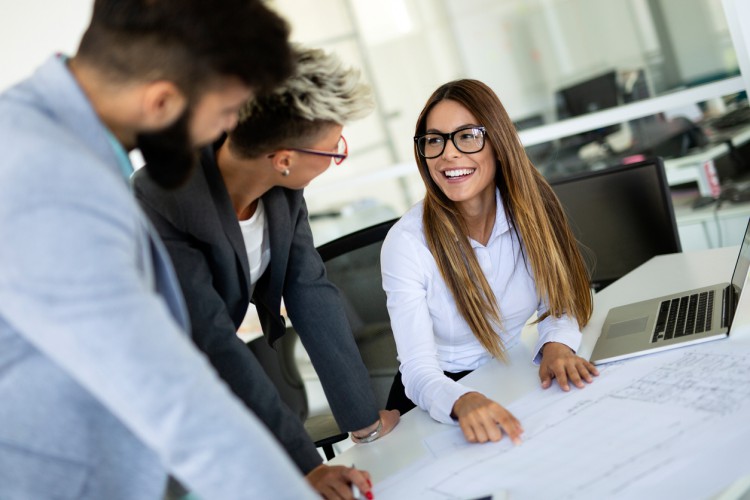 As sports have grown from pastimes to multibillion-dollar businesses, so has the need for business-minded employees in the front offices of leagues, brands, and franchises. Marketing, sales, public relations, management, information technology, and human resources are all disciplines applied to the world of sports.
How does someone who wants to work in the front office of a sports franchise or company, or in a college athletics department, land one of those positions? Two common undergraduate degree paths are business administration and sports management. Each of these programs provides students the educational background they need to appeal to employers in the world of sports, but they do so in different ways. Read on to discover the difference between a business degree and sports management degree.
Business Degree Overview
A bachelor's in business administration is a versatile degree. Unlike finance and marketing majors, which have a specific focus, business administration majors take a variety of courses that have application in a wide range of business settings. Business administration curricula can include finance, management, accounting, and economics. A well-rounded business administration program, such as Maryville University's Bachelor in Business Administration online, will include business communication, law, and statistics courses. Students can also concentrate in a specific area.
What Do Business Degree Graduates Do?
Graduates with a degree in business administration are prepared for a variety of careers, from finance and accounting to marketing and human resources. These jobs could be in industries of all kinds, from financial institutions to nonprofit organizations, sports teams to universities. In these positions, business degree holders can help streamline systems, increase profits, manage resources, and coordinate projects. Graduates may also go on to earn a Master of Business Administration (MBA) degree, which can help them move into leadership and corporate-level positions.
Types of careers:
Financial Manager
Human Resources Manager
Sales Manager
Business Analyst
Sports Management Degree Overview
A sports management degree combines a business education with a sports-specific curriculum. Students take courses in accounting, economics, and marketing, in addition to courses that focus on sports marketing, finance, and the legal aspects of the sports industry. Students often benefit from an internship, where they can learn hands-on from professionals who already work in the sports industry. Students in Maryville University's Rawlings Sport Business Management online bachelor's degree program participate in an immersive capstone project and have the option to pursue a concentration in results-centered sales or sports data analytics. These concentrations can help target specific jobs in the sports industry after graduation.
What Do Sports Management Graduates Do?
Sports management graduates may land entry-level jobs in various sports careers, often in organizations where they can advance as they gain experience. Sports management graduates work in marketing and sales offices, driving ticket sales or selling sponsorships. They also work in human resources or the finance department, helping ensure the success of their organization by managing staff, assisting with training, and developing budgets. Those with strong interpersonal and communication skills may find their niche in social media or public relations. Moreover, graduates from the sports data analyst concentration may work in interpreting data to make informed decisions related to the core business functions or brand, and also player performance.
Types of careers:
Sports Marketing Analyst
Sports Sales Manager
Social Media Strategist
Event Coordinator
Sports Data Analyst
Similarities Between Business and Sports Management Degrees
Sports management and business students experience some overlap in coursework and potential careers. There are several classes in the curricula of both business degree and sports management degree programs, such as financial accounting, managerial accounting, economics, and business statistics. Both emphasize the importance of real-world experience in tandem with coursework. Graduates of both programs can take on a number of entry-level business jobs, though they may need more experience or advanced degrees to obtain leadership positions.
Differences Between Business and Sports Management Degrees
The primary differences between a business degree and sports management degree are the focus and overall flexibility of each program. Sports management specifically concentrates on business as it relates to a single industry. A business degree, on the other hand, is more broad in its application. As such, each degree path offers different curricula and job possibilities after college.
Course Focus
Courses in business administration programs touch on different aspects of business affairs. Students take classes in marketing, accounting, economics, law, management, and finance. Through these, they learn how each discipline interacts and propels the business world forward. Students also learn to think analytically about business problems and develop creative solutions. Internships take place in financial institutions, accounting offices, and law offices, to name a few possibilities.
Sports management degree programs emphasize the application of business skills in the world of sports. Courses in this program include sports business management, sports marketing, and principles of marketing. Classes build on business concepts that are studied early on in the major, implementing them in the sports landscape. In this way, students become familiar with the specific demands of sports business. Internships focus on the inner workings of sports-related brands or the operations of collegiate or professional athletics offices.
Job Flexibility
Graduates of business administration programs have a flexible degree that helps prepare them for a number of career opportunities. If they decide not to continue their education with an MBA, they can enter the business world in sales, marketing, finance, or other areas. Their overall understanding of business and problem solving helps prepare them to succeed in a variety of industries.
Sports management degrees are tailored for graduates who know exactly what they want: a career in the world of sports. Their coursework, internships, and entry-level experience prepare them for that industry. This specialization and deep knowledge of the business of sports is a clear benefit for students who have identified a passion for this arena.
Business Degree vs. Sports Management Degree: Which Is Right for You?
A career in sports management presents an exciting challenge. If you have a clear vision of your future and are ready to begin working toward a focused career, enrolling in Maryville University's Rawlings Sport Business Management online bachelor's degree can be an ideal step in that direction. If your interests are broader, Maryville University's Bachelor in Business Administration online may offer the flexibility you seek.
Regardless of the industry, courses that offer an in-depth exploration of business and management can help you create a foundation for professional success.
Sources
Cosmopolitan, "5 Fascinating Jobs You Can Get With a Business Administration Degree"
Forbes, "Sports Industry To Reach $73.5 Billion By 2019"
Maryville University, Careers with a Business Administration Degree
Maryville University, BS in Sport Business Management Careers
U.S. Bureau of Labor Statistics, Advertising, Promotions, and Marketing Managers
Payscale, Average Sports Marketing Coordinator Salary
U.S. Bureau of Labor Statistics, Financial Analysts