Student Activities and Volunteering: How Getting Involved Helps with Career Development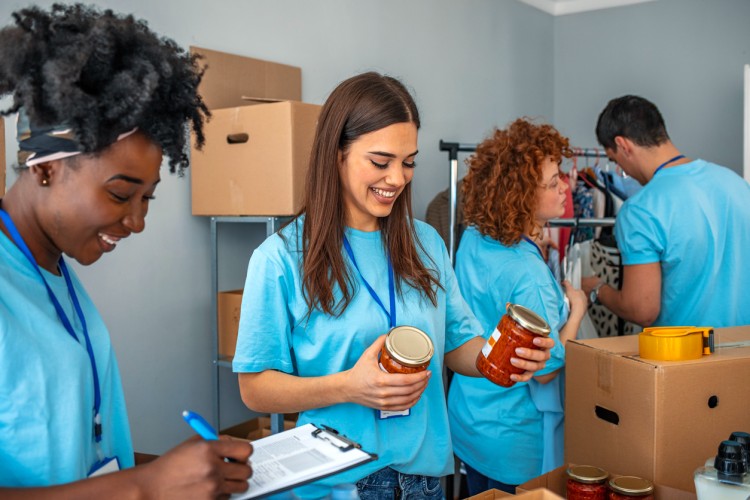 Juggling the responsibilities of college is more than enough to keep students busy. However, even in the thick of full course loads, assignment deadlines, and test prep, you shouldn't overlook opportunities outside of academics to enrich your overall college experience. Volunteering and staying active in campus life — in person or virtually — can add an invaluable layer to your college years and prepare you to succeed after graduation.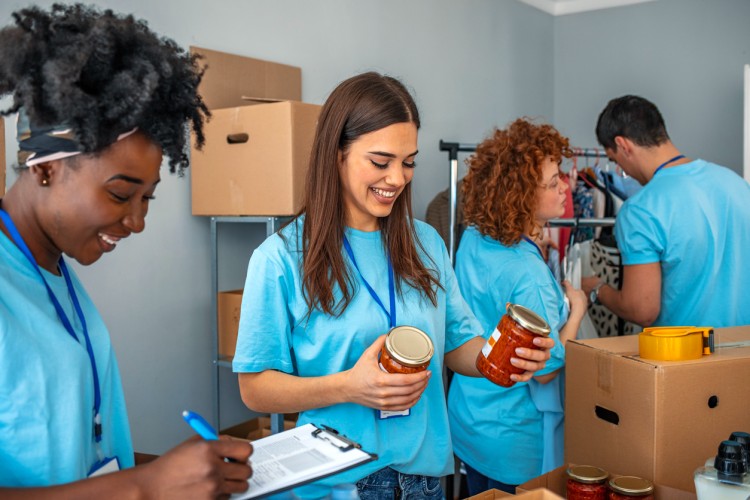 Whether you're working on a campus recycling initiative or offering up your website management skills at a local nonprofit, the benefits of volunteering and staying active during college are undeniable. Not only can they help you build your professional skills, but they also showcase your commitment to causes you believe in, making you stand out when applying for jobs or advanced degree programs in the future.
Why Volunteer in College?
Volunteering can transform the world for the better, and you can derive a great sense of purpose from helping others in need, such as the homeless or hurricane survivors. Movements that address environmental protection, women's empowerment, animal rescue, or economic justice also inspire people into action.
While volunteering can help you effect change and connect with people in powerful ways, take a look at what else it can help you accomplish:
Build Your Resume
Early in your career, getting the job experience that employers are looking for can be tough. Volunteer work can show that while you may not have professional experience in a particular role, you do have applicable volunteer experience. Volunteering can give you meaningful examples that illustrate your abilities and motivation to add to your resume.
Additionally, volunteer work can demonstrate your familiarity with and knowledge of a particular industry, which may add to your credibility as a potential hire. In fact, a Deloitte survey found that more than 8 in 10 hiring professionals prefer to hire candidates with volunteer experience.
Gain Valuable Experience and Skills
When you plan and organize a fundraiser for a food distribution center or tutor grade school children in math, you develop transferable job market skills. Different types of volunteer work can help you cultivate any number of skills, from leadership to teamwork to problem-solving. Depending on where you volunteer and in what capacity, you may even have the opportunity to pick up new technical skills in specific fields.
Additionally, volunteer positions often allow college students to apply their classroom learning to real-world situations. You can put the strategies you're learning about in your marketing course or nursing lab to work at the place where you volunteer and gain hands-on experience.
Make Important Personal and Professional Connections
Volunteering, especially in organizations connected to a career interest, can help students make professional connections and learn about different career paths. For example, nursing students volunteering at a health center will meet seasoned nurses who can share insights about the field and guidance about areas of specialization.
Professional contacts made while volunteering can also give you information about job opportunities and conferences, help connect you to influential people in your field, and may even provide references or recommendation letters. Additionally, volunteering can bring together like-minded people and nurture personal friendships and build support systems.
Give Back to Your Community
The benefits of volunteering go beyond personal and professional gains. Having the opportunity to make a meaningful impact in your community serves as another great incentive to offer your time and energy. Many nonprofits work on tight budgets and have limited funds to achieve their missions. Volunteers often provide the manpower and skills needed to get important work done.
The Independent Sector, a coalition of charities, corporate giving programs, and foundations, values each volunteer hour at $25.43. This means that volunteers contribute billions of dollars' worth of time each year.
Staying Active in University Life
Staying active in campus life offers students another way to take full advantage of their college experience. Universities host various organizations and activities specifically designed to create a more enriching and supportive learning environment for students. While not all campus activities lend themselves to remote participation, online students have many opportunities to attend virtual events.
Here are some great ways to get involved:
Join a Campus Chapter of a Pre-Professional Organization
Pre-professional organizations give students a chance to participate in activities related to their planned professions. At Maryville University, you have a wide selection of organizations to choose from, such as the National Student Speech Language Hearing Association chapter and the Student Occupational Therapy Association chapter.
Joining one of these organizations can help you create a network for studying and learning about career-related conferences and relevant scholarships. Furthermore, many of these organizations allow you to join without becoming part of a local chapter.
Attend Campus/Virtual Events
Universities frequently host all types of cultural, academic, social, and artistic events that help stimulate creativity and learning. These may include lectures by notable scholars discussing their research, or they may feature readings from well-known authors who share excerpts of their work and participate in Q&A sessions. Additionally, campuses may offer musical or theatrical performances, as well as gallery exhibitions.
Campus events not only help you stay up to date on current topics related to your area of study but also can give you a chance to engage with and meet accomplished experts in your field of interest. Many of these events offer remote access so that online students can participate from home.
Participate in Student Clubs
Clubs can help you meet and connect with fellow students and faculty members who share mutual interests and goals. Maryville University has over 130 clubs in several categories, such as academics, sports, culture, and general interest.
Whether you join Best Buddies (a club that nurtures friendships between people with and without intellectual and developmental disabilities), the Forensic Science Club, the Community Service Club, or another organization, you'll likely find what you're looking for.
Tips and Resources for Volunteering and Getting Involved
Not sure how to find a meaningful volunteer opportunity? Uncertain what university or community activities to get involved in? These tips and resources will help you on your way.
Align Your Activities with Career and Personal Goals
Look for organizations actively engaged in the field related to your career goals. So, social work students may explore volunteer opportunities in a homeless shelter, technology students may seek out youth coding camps, and environmental science majors may want to join a sustainability club.
Explore New Areas of Interest
While focusing on your major is useful, you should also think of college as an opportunity to expand your worldview and become more well-rounded. Individuals can get involved in areas such as the performing arts, sports, travel, political forums, and the literary arts.
Search for Volunteer Opportunities Online
You can find volunteer opportunities and organizations to join in many ways. For example, search city and county websites and websites of local charitable organizations, such as local food banks, Habitat for Humanity chapters, or United Way chapters.
Sites such as VolunteerMatch and DoSomething.org also help you locate volunteer opportunities and allow you to filter your searches according to location and interest. This can help you find career-related volunteer opportunities. You can also explore down volunteering opportunities related to your planned career by checking out the following organizations:
Catchafire helps match volunteers with specific skills to nonprofits. The organization's search engine allows you to filter virtual volunteer opportunities by skill, area of interest, and time commitment. This can give college students in various majors a chance to volunteer creative services, such as marketing strategy, writing, and website design, to build a portfolio of professional work while doing something for the greater good.
Crisis Text Line trains remote volunteer crisis counselors to help people dealing with mental health issues. The organization offers extensive web-based training and real-world counseling experience. This can provide social work or psychology students with an excellent opportunity to learn and apply new skills in their field.
The Oakwood Educational Foundation connects underserved youth with volunteer tutors who offer encouragement and academic support. This can give education students meaningful hands-on experience teaching.
Don't forget that universities usually provide online lists of opportunities to get involved as well. Check out Maryville's Student Organizations and Get Involved pages to learn more.
Volunteer and Stay Active During College
Skill development, community building, and an enriched college experience are only some of the benefits of volunteering and getting involved in campus and community activities. Visit our website to discover more about Maryville University's degree programs and the exciting activities happening on our campus.
Sources
1st Financial Bank, "Why You Should Volunteer in College (& How to Do It)"
The Balance Small Business," 15 Unexpected Benefits of Volunteering That Will Inspire You"
College Success Foundation, "Your Involvement in College Matters"
Deloitte, "2016 Deloitte Impact Survey"
Forbes, "15 HR Experts Explain How Job Applicants Can Stand Out"
Galaxy Digital, "How to Recruit College Volunteers: 5 Ways to Grow Your Program"
Independent Sector, "Independent Sector Releases New Value of Volunteer Time of $25.43 Per Hour"
ISL Lending, "12 Ways to Get Involved at College"
NexGent, "How to Find IT Volunteer Opportunities to Gain Hands-On Experience"
Study Breaks, "Getting Involved at College: Life Beyond the Lecture Hall"