Bachelor's and Master's in Cyber Security Information Session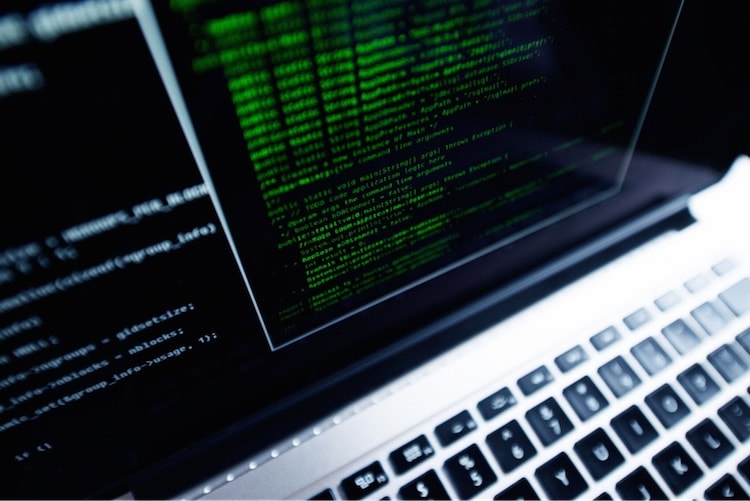 Are you seeking your Bachelor's or Master's degree in Cyber Security? This is the perfect information session for those seeking to obtain or finish their Bachelor's or Master's degree online, at your convenience. Learn more about admission, tuition, and an overview of available online courses for Cyber Security's Bachelor's and Master's degree program.
Transcript
Ruth S.: Good evening everyone. Thank you for joining us today to speak about our online Masters of Science in Cyber Security, and our Bachelors of Science in Cyber Security program. We're going to be starting in just a little bit. We're going to give it just a few more minutes for any last minute attendees that want to join. If you have any questions or having any trouble listening in on this webinar, please feel free to chat that on the Q&A session. We'll be happy to help.
Okay. Hello everyone. Thank you for joining us today. My name is Ruth Suarez, and I will be your moderator for this evening's webinar. I'd like to start by thanking all of you for joining us. We'd [inaudible 00:01:40] to cover the online cyber security program here. We'll be covering both the Masters and the Bachelors of Science in Cyber Security program.
Please note that the presentation is being broadcasted through your speakers, and you are set to listen only mode in order to minimize background noise. You may type the questions into the Q&A box at the left of your screen at any time during the presentation. We will do our best to answer as many questions as possible during the Q&A session at the end of our webinar. If we are not able to answer your questions today, an enrollment advisor will follow up with you.
Today's webinar is also being recorded and you can use the same link to watch again on demand at your convenience.
As you can see by today's agenda, we'll be talking about Maryville University, the Cyber Security program, enrollment requirements, tuition and the online experience. As previously mentioned, we will be answering your questions at the end of the presentation, so please type them in the Q&A box throughout the webinar.
At this time, I'd like to introduce our panelists. Can each of you take a minute to tell us about yourselves and your backgrounds here at Maryville University?
Kurt A.: Sure. I'll go ahead first. My name is Kurt Aubuchon. I'm a professor in Cyber Security program. I'm new to Maryville, I just started in June. June first, after having been an [inaudible 00:03:22] instructor and having a long career in private industry. So I'm very thrilled to be a part of the Maryville faculty.
Jeannie D.: Hi, welcome everyone, my name is Jeannie DeLuca and I'm the Director of Admissions and Advising for online programs at Maryville. I am not new to Maryville. I've actually been here, it will be 22 years in August, which is kind of hard to believe. I spent that area in the area of admissions. Both with the high school students, and then the last five years has been with our adult students. The online students and our evening student programs. So welcome to everyone.
Ruth S.: Thank you Jeannie. And My name is Ruth Suarez, I'm the Senior Enrollment Advisor here. A little bit about myself. I've been in higher education for about five years. Worked specifically with Maryville University for about four years now. And really what my role here as an enrollment advisor is, I am along with my team, we are your main point of contact throughout the application process. Up until the first week of class. So our goal as enrollment advisors, is to make sure that we can help make this process as smooth as possible. And answer any questions that you have.
To start off I would love to talk to you a little bit about Maryville University as an institution. We are a private, not for profit institution. We are located right outside of St. Louis Missouri. We're actually one of the older schools in the St. Louis Missouri area. We were founded in 1872. The school is regionally accredited through the higher Learning Commission. We're ranked among America's top colleges, according to Forbes. And we're ranked among best college values in private colleges according to Kiplinger's Personal Finance. We are also an Apple Distinguished School. This Apple Distinguished School designation is reserved for schools and programs that meet the criteria for innovation, leadership, educational excellence, and demonstrate a clear vision of exemplary learning environment.
We'd like to start off today with the Bachelor's of Science in Cyber Security program. Some of the program highlights. The program itself is completely online. There are no campus requirements. And it is an asynchronous program, meaning that there's no set login times. You're able to log on and access your coursework, 24/7 from anywhere with an Internet connection.
With the bachelor's program, we do offer three different tracks. We offer an Offensive, Defensive, and a General track. We'll be covering a little bit more about what the means later on in the webinar. Now the program itself, is a project based curriculum. You will have case studies that you'll learn. From the latest headlines, but you'll also have more of a hands on learning experience. You'll be spending a lot of time in our Apple Distinguished Maryville Virtual Lab. And this is where you're learning to deconstruct malware, learning how it operates, and also learning operating systems like Windows, Linux and OS. One of the biggest highlights within the program, is that we do prepare you for four industry recognized certifications, while you're earning your degree. We will help prepare you for the ComTIA Security + certification, which is more on the foundational side. We'll also help prepare you for the Certified Ethical Hacker certification. The Encase Certified Examiner certification focuses more on the forensic side of cyber security. And we do help prepare you for the Certified Information Systems Security Professional or the CISSP. This is really the gold standard int he industry. Not a lot of programs help prepare you for this specific certification, but we do help prepare you for the written portion.
To go back to some of the program highlights, We are a relatively small class size. We limit the class sizes to about 15 students a class. That way the instructor does have that availability to be able to communicate with you guys within a reasonable time frame.
At this time I would like to pass it off to Kurt to speak a little bit in more detail about the online Bachelor's of Science in Cyber Security program.
Kurt A.: Hi, thanks so much for the introduction, and if you're [inaudible 00:08:18] call thank you for joining us here. As I mentioned, I'm new to Maryville, and the reason why I joined Maryville, is I'm so excited about the Cyber Security program, and some of the things we're doing here to help prepare people to go into the field of information security or cyber security. As I mentioned I've been in the industry for about 20 years, and this is just a terrific program. I'm so happy to be a part of it.
So you might be asking yourself, why would you be considering a bachelor's degree in cyber security. What would be the benefit of studying cyber security? Well, as you may know, it's a very in demand field. Certainly the risks to computers, the risks to data and personal information and trade secrets and things like that. Those are not going away. More and more, all of our valuables are electronic. No one has actual physical money in the bank anymore. All the things that are valuable to us as individuals, or to companies, are all electronic.
And so this need for Information Security professionals, is going to continue to grow. There's currently as you may have heard, a pretty big talent shortage. There's lots of different numbers being thrown around, somewhere in the maybe millions of unfilled cyber security positions. Lots of companies are looking very hard to find, qualified Information Security professionals.
As an aside, I kind of used the terms cyber security and information security interchangeably. Tends to be called information security often times in the profession, but they mean the same thing.
So because there's a current shortage of cyber security professionals, that means that salaries are good. There's a pretty high earning potential, for people who are just getting out of college and commanding really really very good salaries. I think that the work is very challenging, and interesting. It's very fast paced, all kinds of new information coming at you all day. And so if you like a really challenging field, where you have to absorb and respond to new information very quickly, and on a daily basis, Information Security is definitely for you. The security landscape changes daily if not hourly.
There's opportunities across many sectors. There's opportunity in the private sector, and corporations, and companies. The public sector in the government. The government is looking for all kinds of Information Security professionals. Across almost every city, state and local, and federal level. And of course law enforcement is always looking for people in the field as well.
And I think that with a cyber security career, you have a real sense of accomplishment. You've really helped to protect valuables. You've really helped a company succeed by protecting their data. Or you've helped a person by protecting them, or investigating any threats to their information.
So I love the field, and I think that it's a great field to go into. As mentioned, we have a couple different sort of tracks in our cyber security program. We have what we call the Offensive track, which is training you to find and exploit weaknesses with the aim of trying to better defenses. So you may have heard terms like penetration testing, or vulnerability assessment, those are people who try to break into stuff and then tell the defenders, how they broke in, so the defenders can get better. So if you do the Offensive track, you'll kind of learn about those techniques, so you'll focus on those techniques.
If you do the Defensive track, you'll focus on things like, how do you design very good systems to protect information and computer systems. How do you protect, or how do you defend against the attackers. So if you take the Defensive track, you'll focus or specialize in that area.
And then there's General track, which is a mix of the two.
Here are some of the courses that we have available. And you'll notice that we have a range of course. Some that are very technical in nature, like Digital Forensics. Which is my area of specialization. It's a very, very technical, very geeky kind of course. But then you also have things like Business and Databases. Or Law, Policy and Compliance. Because computer security is a mix of very technical things and business process. It's not just about the technology. It's about how do you incorporate the technology in the business. And we try to do both of those things here at Maryville. We try to give you the goals to succeed in either a very technical role or in more of a strategic or leadership type of role.
So some of the skills that you'll come away with if you do your Bachelor's in Cyber Security here at Maryville. Digital forensics, incident response, malware analysis. Which is again near and dear to my heart. So if you come here, you'll take classes in some of those things with me among other instructors. Vulnerability management, endpoint security, network security. Those are on the defensive side. Law, policy, and compliance. Laws and compliance are always becoming a more and more significant part of what we do in the cyber security field. Ethical hacking which is also called penetration testing. That's on the offensive side, that's breaking into stuff. That's a really fun and exciting aspect of security. And as mentioned, the value of security to business. Because it's not enough to just have the technical skills, you have to be able to go into a business and convince the business leaders to make security investments, based on good business decisions.
So some of the industries hiring people with bachelor's again, you're computer systems design, more an more companies are trying to design security from the ground up in their systems. Government is a huge sector for, has a huge need for cyber security talent. Again, across, especially at the federal level. Across all agencies, they're looking for more and more cyber security people. If you're in the St. Louis area, we have the NGA, National Geospatial Intelligence Agency, that's always looking for people. We have Scott Air Force Base and so on. So government is a big area that would be interested in hiring people with this degree.
Financial and Insurance Services, of course they're big targets for computer criminals, because that's where the money is. And so they're always looking for skilled Cyber Security people too. And another one that's not on here is health care. Health care data is very valuable to criminals, and there's a need for cyber security people in healthcare. Those are some of the highlights. Again, almost every company needs cyber security at some level.
So as far as popular careers, you might be looking at if you had the bachelor's degree would be things like an auditor, or an information security analyst. A network architect, network security analyst. Software developer with a security concentration. Computer forensics expert. Things like that. Those are the kinds of careers that we would hope to prepare you for if you got the bachelors degree.
We'll success to the master's. And, Ruth did you want to speak to this slide?
Ruth S.: Yes, thank you Kurt for sharing that with us. Again we will be talking now about the Masters of Science in Cyber Security program here. Some of the program highlights, as you can see, very similar to the undergraduate program at Maryville. Still 100% online. There are no campus requirements, so there's never a time that you have to come to campus for anything. Of course for graduation, if you would like to come, we would love to have you. Small class sizes. Class sizes for the master's program is still about 15 students a class. That way the instructor does have that availability to communicate with you within a reasonable timeframe. Graduation time for the Masters of Science in Cyber Security can be anywhere from around 12 to 20 months, depending on the pace that you choose to go through. And again, it is more of a comprehensive, holistic program. So we do use case studies pulled from the latest headlines. But we also make sure that you have the technical hands on projects throughout the curriculum. So you'll be spending a lot of time in our Virtual Lab and also our cyber fusion center, which we'll talk a little bit more about.
And of course, one of the biggest things is the certifications that we help prepare you for. Very similar to the undergraduate program, the courses within the master's program are designed to help prepare you for these four industry recognized certifications while you're earning your degree.
I'd love to pass it back along to Kurt to talk a little bit more about the curriculum with a Master's of Science in Cyber Security.
Kurt A.: Okay, thanks again Ruth. So as we've mentioned, the masters program is designed for you to demonstrate advanced proficiency in security. With higher level, more strategic thinking about security. It is more advanced technically, but also more advanced in a management and strategy kind of way. It's designed to produce people who are more like security leaders.
Here's the curriculum. There are fewer classes, but these classes are designed to be more challenging, and require more independent work. And again more weighted towards, how do you manage these things in a business setting. How do you lead people doing penetration testing. How do you lead people doing computer forensics. Things like that.
Just is just kind of saying the same thing, but it's just, these skills are similar. It's similar topics to what you learn in the bachelor's but again at a higher level.
Some of the same industries are interested in hiring people with Master's in Cyber Security. Again government and intelligence agencies, finance and banking, consulting firms. Consulting firms like KPMG, or Deloitte, IBM, those big firms that go out and provide services to many clients.
With either a bachelor's or a master's, you would be able to compete for those kinds of jobs. But definitely having a master's would give you a let up to compete for some of those big IT services companies.
Large corporations that store and use customer data. They're always on the lookout for talented security people. And with a Master's in Cyber Security, you again I think would be looking for more of a leadership role in some of these large companies. But again, as with the bachelor's degree, the opportunities for people with cyber security training, whether it be a bachelor's or a master's, I think exist across all sectors and all types of companies.
Some of the careers you might be looking at if you complete the master's would be things like, Chief Information Security Officer, or Chief Security Officer. These are the people who are in charge of cyber security across the whole enterprise. So here in St. Louis, we have Express Scripts, which is a big company, one of the larger employers in St. Louis. And they're CISO, Chief Information Security Officer, has a responsibility for security across the whole express scripts enterprise.
So with a master's degree, and of course, lots of experience that would be the kind of role you might be looking at. And along the way, you would be someone like an information security manager, or director, or a network architect, or a security consultant at a large company. And so I think with a master's degree you'd be looking at roles like, again, consultant at a big company, or director or manager and eventually again with persistence up to a CSO or CISO.
Ruth mentioned the Cyber Fusion Center. There's a picture of the Cyber Fusion Center or the CFC. We're really proud of this here at Maryville. This is a program where students are actually doing real life security work for clients. We have about 80 or 90 clients most of them are non profits, or school districts here in the area. We provide them security services. We do vulnerability assessments, we do penetration testing. We some forensics for them. These are smaller organizations that wouldn't have the money to go out and hire one of those big consulting firms I mentioned like IBM or Deloitte or Verizon or some of those big players. But what we're able to do here at Maryville is provide security services to them free of charge. It's a benefit obviously to them, because they get things vulnerability assessment and they get consulting on how to improve their defenses. And the students get real world experience. You're actually coming in, sitting down at the desk the way you would, if you were doing this for a career. Your managing engagements, with clients. You're scoping the work, you're doing vulnerability assessments, you're doing pen tests. And you're writing a report to give to the clients.
And so if you were out doing this kind of work professionally, it would look very much like what you're going to be doing in a Cyber Fusion Center. The CFC is a class, and it's offered at both the undergraduate and the graduate level. It's a eight week course like any other course so you sign up for to take the CFC as a class. But it's not like other classes, you're not taking a test. You're not writing a term paper. You're getting graded on the quality of your actual work.
So this is one of the things that really drew me to Maryville. I think this is a wonderful opportunity for students to really come away from their degree with a lot of real world experience and what it's really gonna be like in their careers. So we're very proud of the CFC and it's just wonderful, not only for the students, but also for the non-profit organizations and other smaller organizations that rely on this to help them.
Okay that takes us back to you Ruth, I think.
Ruth S.: Great, thank you Kurt. Now for the Maryville online learning experience. Just to give you a general idea of what that would look like. I know I did mention previously, a little bit about this, but it is a fully asynchronous program. Meaning that there's no set login times. Yes you will still be in a cohort. You'll have class size of about students a class with assigned deadlines, offer discussion board postings, writing assignments or projects. The way this would work is as long as you're meeting your deadlines and checking in periodically throughout the week, it'd be up to you when you log on to do the coursework. Then you do have 24/7 access to everything. So if there are any questions we do have a 24/7 IT service desk that will be available for that.
The great thing about the online program is the flexibility. We understand schedules change, whether it be a family schedule, work schedule, or anything in between. With this online program, you are allowed that flexibility and as long as you're meeting your deadlines, again feel free to login whenever it'd be most convenient for you.
It also provides great networking opportunities, with an online program, we have students from across the country. You're able to connect with students who, one in California, one in New York, and really talk about the different interactions, and the different experiences and how that incorporates within the field as whole.
But you're also getting that experienced faculty. Depending on the courses that you're taking, they're going to be available for our. Make sure that you're reaching out. Take advantage of the resources that are available to you. The goal of this program is to make sure that we set you up for success.
And now what I'd like to do is talk a little bit more about tuition and financial aid.
Tuition is one of the biggest questions that we have here when we speak to students about the program. So I would like to cover both the bachelor's and the master's level tuition. Of the bachelors program, tuition per credits is about $622 a credit hour. Total tuition for the program will depend on the amount of credits that you would have to take here at Maryville. I would definitely encourage you top reach out to your enrollment advisor so they can go over a little bit more about how that process works.
Now tuition for the master's level program. Is about $816 per credit hour. It is a total of 30 credits. Which is about 10 courses. As a total tuition for that program, is $24,480.
Now in terms of financing options, we have quite a bit of options available for our students. Student loans through financial aid, or Federal Pell grants, are available for those students who apply and qualify. We also offer a monthly payment arrangement, so if you would like to decrease the amount of student loans that you're taking out, and balance that out with paying out of pocket, that's definitely an option. We can connect you with our student service center here.
We also accept tuition reimbursement, so if your employer offers tuition reimbursement, feel free to reach out once you're accepted into the program we can connect you with the Student Service Center and they can guide you on how to set up that paperwork.
Of course their are private student loans, or corporate scholarships. Again reach out to your enrollment advisor and we can go over that in a little more detail. And help you see if the company that you work for is part of that corporate scholarship.
Another thing is, we are a military friendly school. So if you're planning on using any military benefits, we can always connect you with our VA office here.
Now for admissions requirements. For the bachelor's level program, what we require is an online application, which right now we're currently waiving the application fee for. And will need your official transcript from your high school, and all colleges attended. These transcripts can be send electronically to the email that's addressed there, or they can be mailed to the mailing address there. Now we do encourage students, if they have the option for electronic transcripts please go that route, because it comes in a little bit quicker, and you're able to track it. Just in case something gets lost, you're able to see who opened it and when it was opened. And of course, ACT and SAT scores are optional.
Now for the master's level program. What we're looking for is a GPA requirement of at least a 3.0, anyone below a 2.9 but above a 2.0 can be reviewed for possible conditional acceptance. For the application process, what we would need is the online application form. Again that is [inaudible 00:28:48]. We would need your official transcript from where you completed your bachelor's degree from, and any transcript that you have taken any graduate level courses at. These transcripts again, can be sent electronically to the mailing address there. Or be snail mailed to the admissions center that we have here. Along with the transcripts and the application, we will need a statement of purpose. The statement of purpose is about four to five hundred words, so about a page, page and a half. Of why you're looking to earn your Master's of Science in Cyber Security, and why you're looking to earn it here at Maryville.
Now, some of the optional requirements could be a resume or a letter of recommendation and a GMAT or GRE is not required.
Now, I'd love to jump into the question and answer section of the presentation. Again, just as a reminder, if you haven't done so already, please make sure that you're submitting your questions at the Q and A box on the left side of your screen. [inaudible 00:29:55] A few minutes just to get any last minute questions that are coming in.
So let's start with some of these questions. The first question that I have here, do you accept industry certifications towards credit hours. If you know Kurt, if you would like to jump in on anything that you would like to add. With these industry certifications for the master's level program, you won't necessarily get transcript credit for the certifications, but what we do allow you to do is, substitute one of the courses that directly reflects that certification for an additional course. That way you can just get more of a well rounded perspective.
Jeannie D.: Yeah Ruth, I would say the same thing. We don't give you actual credit, but it does wave one of the, typically it waves the entry level course that most students take. You don't have to take that course if you have a certain certification, but you would take another elective in it's place.
Ruth S.: Thank you Jeannie. Another question that I have here, "Can I take the Master's of Science in Cyber Security program without having an undergraduate degree in cyber security?" Kurt would you like to jump in on this question?
Kurt A.: Actually I apologize, I don't know the answer to that. And-
Jeannie D.: That's fine Kurt, I can jump in. That's fine. Since I'm on the admissions side, I'm actually the person that evaluates the applications that come in. So this is right up my alley. Yes, or I should say no, we do not require an undergraduate degree in cyber security. So it is really open to anyone with a bachelor's degree. I would say that probably the majority of the students in our program, do not have an undergraduate degree in cyber security. Because it's a relatively new field, so a lot of colleges don't offer a bachelor's degree in that. We do see several applications from students, from undergraduate degrees in a business related field. But we also see students apply to cyber security and they have a degree in psychology, or maybe even nursing. So it is absolutely not a requirement. The program is such that you can get into the master's program and it's going to teach you from the ground up.
Now it is somewhat accelerated, because the courses are eight weeks in format, but if you don't have an IT background at all, my recommendation would be to start with one class at a time, instead of taking two classes at a time, that way you can kind of get your feet wet in the field, in the course. And get comfortable, and that also lets you know about how much to expect to put into one of our courses. I hope that answered the question.
Ruth S.: Thank you Jeannie. And just to add onto that, our Master's of Science in Cyber Security program everyone starting this program starts off with the same course. It's this ICYS 600 course, which is controls for effective cyber defense. The goal of this course is to give you that foundational knowledge that you need. As you progress through the program you'll build up on those skillsets, so you'll be covering a lot of the vocabulary, within cyber security. So a lot of the acronyms, and also just basic policies and procedures. This specific course does help prepare you as well for the CompTIA Security + certification, so again, a great foundation to jump in on. And you're taking that course by itself.
The next question I have here, I can go ahead and answer this one, "How do students order their books?" Course materials are available to students a few weeks before classes start. Your enrollment advisor will help guide you through this process. But we have our book list available through the Maryville bookstore, you'd be able to find the book list with your ID number, or with the course number itself. Now with books, you do have the option of ordering it through the Maryville book store, but we also have the option of students who choose to rent their books. Or E-books through different companies like Amazon or Chegg, we just wanna make sure it's whatever's the most convenient for you.
Next question I have here, and Jeannie if you'd like to jump in on this one, "Can I switch from part-time to full-time or vice versa, or do I have to stay to one track?"
Jeannie D.: First let me talk talk about the bachelor's degree. The bachelor's degree, yes you can totally start out at a part time pace. Part time for a bachelor's student is considered six hours a semester. Our semester's are two eight week terms. So that would mean you would take one course the first term and one course the second. If you are applying for any sort of financial aid, for your undergraduate degree, you do have to be enrolled in a total of six hours for that semester in order to receive aid. You can pick up your pace at any time. And if you wanted to take three classes in a semester or four classes in a semester, you could certainly do that. I would recommend starting with six hours, again just to figure out how much time it's gonna take, get used to the online environment.
As for the master's degree, we have students who take a part-time pace, and that again would be one course at a time, the difference in the master's degree versus the bachelor's degree regarding financial aid, if you only take one course for the entire semester as a master's student, you can still receive student loan funding. You don't have to take two classes a semester. I will say though, that most students do take two classes a semester, but sometimes life happens, or the work load increases, in the student's professional life, so they may only take one course for that semester. And it's nice to know that financial aid will help cover that. The other nice thing about our master's program is it's not what we would call a cohort model. Some schools have cohort model programs and that just means that everybody is at the same pace, every semester. It's kind of a lock step with ours. In that you're not locked into any one pace. So if you wanna start out with six hours in a semester, but then the next semester you want to boot that up to nine credit hours, or even 12 credit hours, you can do that. And vice versa, if you ever decide to slow down your pace, you can do that.
So we really try to tailor it to each individual students needs.
Ruth S.: Great, thank you Jeannie. This next question is for Kurt. "What kind of projects and services will I be working on in the Cyber Fusion Center?"
Kurt A.: So currently the projects are mainly around vulnerability assessment and penetration testing. So a client will engage the CFC students to test their security defenses, to test their network. And so, you can do this either on campus, or remotely. The on-campus or online students can do CFC work. And so you'll use industry standard tools. Like Nessus Vulnerability Scanner and things like that. Kali Linux which is a penetration testing tool you may be familiar with. So you'll use industry standard tools to actually test the network of the client. So XYZ non-profit organization will say we want you to assess our network. And you will do the vulnerability assessment, you'll do the penetration test, you'll go from the typical penetration testing methodology, where you start by gather publicly available information, about the target. And then you plan your method of attack and then you attempt to compromise the target's network. And then you write a report at the end with your findings and recommendations to the client. So that's what the CFC is doing primarily.
What we plan to start doing is also doing some incident response. So if the client believes that they've had a compromise, not one they paid for but a real compromise. Then we will try to do some log review and things like that to assist with the incident response. So we've not done that in previous semesters, that's my plan for future semesters. But definitely you'll be doing vulnerability assessment, and penetration testing. Again using the typical industry tools and methodologies.
Jeannie D.: And if I could also jump in, I'm glad that Kurt mentioned the fact that students don't have to be on campus to participate and take the Cyber Fusion Center as a class. Just to clarify that you would have remote access, typically for a three credit hour class, it comes down to ten hours a week, or 80 hours over the eight weeks that you would be required to put in. Because you are getting three credit hours for the Cyber Fusion Center.
The thing who asked about industry exams, instead of taking our ICYS 600, that first course, I said that, that could be waved based on your industry exam. So here's a case of you would substitute if you wanted to the Cyber Fusion Center, and do this for three credit hours instead of taking that course.
Ruth S.: Great thank you both. Going along the questions of the Cyber Fusion Center, this student asks, "Is this Cyber Fusion Center available for both the undergrad and graduate students?"
Kurt A.: Yes, so it's what we call cross listed, which means that as an undergrad or a grad student, you can pick the course. I think as a grad student, just sort of the expectations would be higher for the quality of the work. We also have graduate assists. And so there are only a couple of those, but you may have an opportunity to be a graduate assistant as those positions become available too.
Jeannie D.: And we do require for the undergraduate students, I do believe that students have to take ISYS 280 which off the top of my head, I can't remember what what course is, but it's required in the cyber curriculum. Once you take that course, you could sign up in a future term for the Cyber Fusion Center. For the graduate program, students either have to have had that first ICYS 600 course before they would do the Cyber Fusion, or have that industry certification.
Ruth S.: Great thank you. This question is more for Jeannie. "Is there financial aid available for both the undergrad and the master's program?"
Jeannie D.: Sure, for the undergraduate program, there's going to be more options because, if this is your first bachelor's degree you would be able to be considered for the Federal Pell Grant, and the student loan funding.
With the master's program unfortunately most students are only going to be considered, actually all students would only be considered for student loans. That's not really a Maryville rule, that's a federal rule. The Pell grant is only for undergraduate students. For the master's program, you would have to fill out the FAFSFA as well, in order to take advantage of any of the student loan funding, I would say, probably a good majority of our students are utilizing the federal loan funding.
Ruth S.: Great, thank you. And this question is marked for Kurt. "Is it best for me to pick one specialization versus another?" I think they're referring to the offensive, defensive or general track.
Kurt A.: So I think that even if you have a really strong pull towards one side, then yeah, I think you know when I get out of undergrad, I wanna go and do penetration testing. Then doing that offensive track would probably provide you with the most specialization of that. Or if you know, when I come out, I wanna go into law enforcement and do forensics. Then the defensive track would probably be the best preparation for that. If you don't know, or if you wanna leave your options open, then I don't think you can go wrong with either of them. Or the general one. I think that there are so many opportunities and such an acute skill shortage, that any of the three tracks will, I think prepare you for any of a number of jobs. And if you do the general track, and you get out in the field and decide that you love penetration testing, then you can go to certification or do on the job training and be a pen tester. Or if you decide you love forensics, you can direct your career that way. So again I don't think you can go wrong.
But I think if you have a real strong sense going in, "Oh I know I want to do the pen testing." Or "I know I wanna do network security". Then you can take one of those tracks. But again there's so many opportunities that I don't think you're gonna hurt yourself by taking any of the three.
Ruth S.: Great, thank you. This next student asks, "My GPA is below the 3.0 minimum GPA requirement, can I still apply to the program?" Jeannie if you'd like to jump in. But just to give you a general answer for that, we do still offer what's called the conditional acceptance. There are things that we can do to strengthen your application, feel free to reach out to one of your enrollment advisors. We can talk about the different things that we can do to really strengthen that application. Like resumes or letters of recommendation. But still an option to apply for that conditional acceptance.
Jeannie D.: Yes, I would definitely echo that. Typically we look for the 3.0 or higher GPA. But I would definitely tell you to apply if you have below that. 2.5 and above, the conditional acceptance is fairly likely. If you have below that, that's when it would go to a graduate admissions committee, made up of myself and a couple of faculty members. I can tell you that we look at each file individually. So it's never just a blanket decision if you have this GPA you can't be admitted. We truly take into account, those extra pieces that you might submit with your application, like a resume. We look at how long ago you completed a degree. Sometimes a year aids experience is a big plus, and I've had many students write and say, "Well when I was in college I wasn't focused, I graduated but I didn't do very well, that GPA is not reflective." And we've taken a chance on students and they've done very well in our program. So if it's been any length of time since you graduated, that can be a benefit for your.
Just the more information that you can submit to help us if you do happen to fall below our requirements, we really do look at everything. Letters of recommendation, if you have relevant experience, whatever you want. So I would say again it's never just a blanket, "No if you have this grade point, we're not going to accept you". We really do look at every student individually.
Ruth S.: Great, thank you Jeannie. I do wanna remind all students, if you have any additional questions, please make sure that you're typing them in the left side panel on the Q and A box there. I will be taking just a few more questions. This next question the student asks, "I work full-time and have two children, do you think that I would have enough time in my schedule to be able to pursue this program?" Jump in if you have any additional things to add, but what I would say for this, is that's the benefit of it being an online program. That flexibility is definitely there. You're able to login whenever's gonna work best for you. I have some students who do a lot of their coursework in the beginning of the week to give themselves that wiggle room throughout the rest of the week. To finish everything up that they have to do. It all comes down to time management. And making sure that you stay organized. With this online program, again any questions that you have, feel free to reach out to your instructors, but also the other students that you have within the program as well. As long as you're reaching out for those resources, definitely a possibility to complete this program while still taking care of life.
Jeannie D.: Yes, I would probably say that the majority of students in our Graduate Business Program are in that same boat of working full time, some working more than one job and having a family all at the same time. So you definitely would have a support system with your colleagues in the class, because we have some students who go to school and that's all, but that's not the majority of our students. And just like Ruth said, time management is definitely key. It's not an online program that you go at your own pace. We really try to replicate a traditional classroom, so every week you have assignments due and discussion boards, so that you're still communicating just like you would in a class, you're just doing it in a different format. So you can, you don't want to wait until the last minute when your assignments are due on Sunday evening for that week. So my advice would be again, to start with one class at a time, that way you can see what's expected, and if one course is working for you, I would probably stay with that pace. Obviously finishing fairly quickly is a goal of many students, but if you're not being successful, that's not going to happen. So some students just finds the best success is just doing it six hours a semester or one course at a time.
Ruth S.: Great, thank you. This next student asks, "Are the certifications built into tuition, or are those separate?" Just to clarify a little bit more about the certifications, the certification exams are not including in the curriculum. The curriculum is designed to help prepare you for these additional certifications, so you will have to take them through a third party. So these are not built into the tuition, but again the curriculum itself is there to help prepare you for those once you're ready to sit for those. Kurt was there anything that you would like to add about the certifications and how the curriculum is designed to help you with those?
Kurt A.: Yeah, I think you described it well. We are always looking for opportunities to make sure that our classes align with some of those certifications. Actually I was just in a conversation today, with a couple instructors, to tweak one of our courses a little bit, so that the students can be really well prepared to sit for the Splunk certification. You guys may know that Splunk is a log management and intrusion detection tool, that's widely used. So we don't teach to the test, but we try to make sure that what you're learning aligns with those industry standards and the things that you're gonna actually do on the test.
Ruth S.: Great, thank you for that additional information Kurt, I do wanna take one last questions, I think is a great segway. This student asks, "When is the next start date?"
So our next start date, we are officially accepting applications for our fall semester, which starts August 27, again we definitely encourage you to reach out to your enrollment advisor as soon as possible to start the application. If this is something that you're interested in pursuing, I would recommend starting the online application form no later than this Monday. Just to give us that time, especially with the Holiday coming up, to start the process for you. And give you a general idea of what the next steps are going to be.
Now before we let you go, I would love to say thank you to all of you who attended this webinar, hopefully we did answer a a lot of your questions. Again if your questions weren't answered tonight, one or our enrollment advisors will be reaching out to you, to answer them for you individually. And then again, as a reminder, this webinar is recorded and we'll be sending out a link to you so you can access it on demand.
Thank you again for joining us this evening, and we hope you found this webinar useful and we look forward to speaking with you soon.
Kurt A.: Thank you very much everyone.
Jeannie D.: Yeah, thank you.