3 Solutions to Challenges in Higher Education
A career in higher education can be an enriching work experience, not only from a professional development perspective, but a sense of belonging as well. When everyone under the academic umbrella – administrators, faculty and students – is working toward the common goal of success, the fruits of labor-intensive efforts can be realized and shared.
At the same time, though, as administrators can attest, higher education can also have its challenges.
The following are some of the biggest demands in the higher education sphere and what leadership can do to accomplish them.
Challenge No. 1: Payments associated with college attendance
As seniors graduate from high school, the odds of their success in the working environment are significantly higher by earning a college degree in the discipline of their choosing. But not everyone has the financial means to get their college careers started, and as a result, enrollment has fallen in recent years. According to the latest data from the U.S. Census Bureau, approximately 19 million individuals were enrolled in an undergraduate or graduate program in 2015, down from 20.3 million in 2010.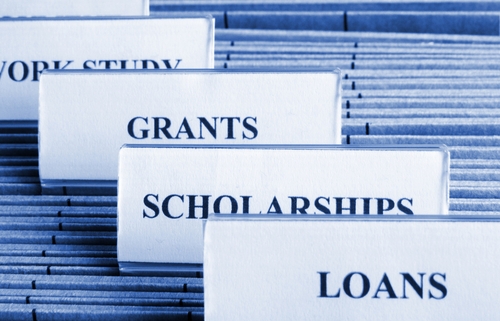 Student loan balances are exceeding $1 trillion, according to the Federal Reserve. The financial toll is difficult for families as well, specifically for parents. According to The Institute for College Access & Success, parents who earn $30,000 or less per year have to spend more than 75 percent of their earnings to finance their children going to a four-year university. Indeed, student debt is at record highs, with student loan balances exceeding $1 trillion, according to the Federal Reserve.
This issue is not lost on college admissions directors. In fact, more than 87 percent of private institutions believe that they are losing potential applicants due to parents' and students' concerns about how much money they'll owe by attending a college or university, according to a survey conducted by Inside Higher Ed.
Potential Solution: Get involved in advocacy for new solutions for student debt.
If there were an immediate answer to student debt, it would have been implemented by now. But one of the ways it may be resolved is by looking to other countries to see how they're addressing this issue. For instance, as noted by The New York Times, university students in Australia are borrowing right around the same amount as American undergraduates, but the repayment system is different because the amount they owe at any given time is determined by how much they're earning. For example, when the newly graduated are just starting out in the workforce, they're absolved from paying anything until they start earning approximately $40,000 in annual salary. Once their pay exceeds this amount is when payments are due, but only up to 4 percent of their regular income until the balance is paid off in full.
"The idea is that no one facing economic hardship should have to choose between paying student debt and paying for basic necessities," wrote Susan Dynarski, a professor of public policy and economics at the University of Michigan. "When earnings drop, loan payments drop immediately, allowing borrowers to devote their reduced budgets to essential needs.
Higher education leaders may want to consider speaking or contacting their local and state legislators to talk to them about what public policy efforts are underway that address student debt. There could be strength in numbers.
Challenge No. 2: Low graduation rates
While a majority of public university graduates believe their degree was ultimately worth the price of admission, according to polling from Gallup, many students fail to cross the finish line. Based on survey data from the Pew Research Center, less than half of 25- to 34-year-olds – 47 percent – had a two-year degree in 2015, slightly above the 42 percent worldwide average. In terms of higher education attainment, America trails Korea, Japan, Canada, Ireland, Luxembourg and the United Kingdom, among others. This is well short of the goal established by the Department of Education for 60 percent of 25- to 34-year-olds to earn an associate degree by 2020.
Unsurprisingly, more advanced degrees are even less common. As of 2015, only 11 percent of 25- to 64-year-olds in the U.S. had a master's degree and just 2 percent had a doctorate, according to the Organization for Economic Cooperation and Development. Poland, Switzerland, Sweden, Spain, Slovenia and Italy are among the countries where citizens are more likely to have a graduate-level degree or equivalent.
Potential Solution: Implement support-based programs
Going to college is supposed to challenge one's thinking and requires dedication and work to accomplish assignments and successfully pass exams. However, not to the point in which students decide that graduating isn't worth the effort. To solve this issue, several universities are implementing programs designed to provide increased support for students. For example, a few years ago, the City University of New York system put in place something called the Accelerated Study in Associate Programs (ASAP). As noted by The New York Times, ASAP provides students with various support systems and financial resources aimed at helping undergraduates succeed in their educational endeavors. Since 2007, when the ASAP initiative first launched, graduation rates have improved dramatically. In fact, students who utilized the ASAP program were two times more likely to have graduated than those who did not.
Administrators can draw from these kinds of programs to see how they may be applicable to graduate-level curricula and overcoming the various stresses that students face on their road to commencement.
Challenge No. 3: The skills gap
Recent college graduates have reason to celebrate, as the vast majority of employers are seeking to hire them. In fact, roughly three-quarters of business owners say they plan to put graduates to work this year, according to a poll conducted by Harris Poll on behalf of CareerBuilder. That's up from 67 percent last year alone.
Yet despite having the necessary qualifications, employers are struggling to find the right fit for their open positions. Almost 60 percent of U.S. employers say some of their hiring searches take 12 weeks or longer to complete, a separate survey from CareerBuilder found. This is costing businesses nearly $1 million in estimated lost work productivity.
"The gap between the number of jobs posted each month and the number of people hired is growing larger as employers struggle to find candidates to fill positions at all levels within their organizations," said Matt Ferguson, CareerBuilder CEO. "There's a significant supply and demand imbalance in the marketplace, and it's becoming nearly a million-dollar problem for companies."
This is an issue higher education leaders can work on by learning how to better bridge the gap, benefiting not only students but potential employers as well.
Potential Solution: Go to the data
What are universities doing to bridge the skills gap? Many are turning to the numbers, accessing data on what businesses are looking for in new hires. For instance, some administrators and faculty are coordinating course material so that it aligns with the skills that companies hope to find in job applicants, The Wall Street Journal reported. This has involved compiling labor market data, population forecasts and information on where businesses are hiring so that the appropriate modifications can be implemented. University systems have also put together specific classes that help students learn about various skill-sets that are in demand.
By focusing on these strategies and other proactive measures, today's challenges in higher education may be tomorrow's leadership triumphs. Contact Maryville University today to learn more about the online Doctor of Education in Higher Education Leadership program and how you could join the community of problem-solvers addressing issues such as these.
Recommended Reading
Higher Education Leadership: The Prerequisites to Change
Five Challenges of Today's Provost
Sources
The Institute for College Access & Success
Board of Governors of the Federal Reserve System – How Much Student Debt is Out There?
Career Builder – 74 Percent of Employers Say They Plan to Hire Recent College Graduates This Year, According to Annual CareerBuilder Survey
Career Builder – The Skills Gap is Costing Companies Nearly $1 Million Annually, According to New CareerBuilder Survey
Gallup – College Admissions Directors: Debt Concerns Cost Applicants
The New York Times – America Can Fix Its Student Loan Crisis. Just Ask Australia
Pew Research Center – U.S. still has a ways to go in meeting Obama's goal of producing more college grads
The Wall Street Journal – Colleges Drill Down on Job-Listing Terms