How to Become a Market Research Analyst
How to Become a Market Research Analyst
How to Become a Market Research Analyst
An increasing number of companies across varied industries rely on market research and statistical data to make informed decisions and carry out effective plans. This has made the market research analyst role indispensable in many organizations.
Students who are interested in entering the profession should know that educational investment is crucial. In addition to earning the right degree to become a market research analyst, they also need to develop the right set of skills and gain sufficient working experience.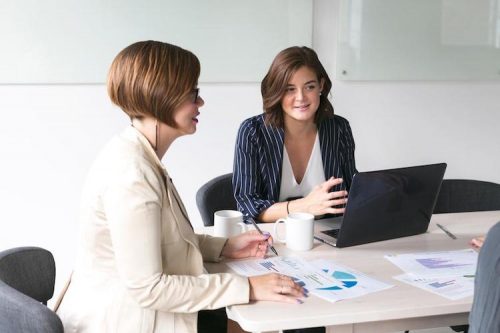 What Does a Market Research Analyst Do?
Market research analysts help companies understand target markets. They do this through in-depth studies of market trends, market conditions, consumer buying behaviors, and other related metrics. Having a comprehensive understanding of these areas allows companies to devise the right products and identify which consumers are likely to purchase those products at certain prices. Market research analysts may accomplish this through questionnaires, interviews, and market analysis, among other strategies. These professionals are also skilled in researching and analyzing competitors.
Market Research Analyst Degree Path
Market research analysts are vital to helping a business target the right consumers and optimize growth strategies. Earning a degree in marketing, business analytics, or a related field can help individuals on their path toward becoming a market research analyst. Gaining professional experience and honing the skills that are considered fundamental for the role are also important.
Collectively, these steps can equip individuals with a foundation in the necessary skills and knowledge to be successful in the career. Just as importantly, they can help individuals understand how best to apply what they've learned to an individual company's goals.
Market Research Analyst Education Requirements
Typically, the market research analyst role requires a minimum of a bachelor's degree. There are a number of relevant undergraduate degrees, with the most useful offering a deeper understanding of core concepts related to market research analysis, including consumer behavior, target audience identification, and strategic planning.
Those who are interested in an advanced career in market research analysis should consider pursuing a master's degree. This isn't a requirement to enter the field, but some employers may prefer candidates with an advanced degree, especially for senior and managerial roles.
How to Become a Market Research Analyst
There are essential steps to becoming a market research analyst, including obtaining the right bachelor's degree and considering a master's degree for possible higher-level positions. Market research analysts also need several years of work experience to become certified as professional market researchers.
Step 1: Earn a Bachelor's Degree
Students can begin their paths by earning a bachelor's in fields such as marketing, business administration, or psychology. Each of these degrees, in different ways, provides valuable insights, enabling future market research analysts to assess consumer buying behaviors and preferences.
Specifically, a degree in marketing is valuable, since the coursework incorporates business theories and policies, marketing, and the study of consumer behaviors. A bachelor's in business administration provides a foundation in financial accounting, economics, business law, and statistics. A degree in psychology, on the other hand, allows students to study human nature and behaviors from perspectives that incorporate fundamental concepts such as cognition, multiculturalism, critical thinking, and development through the lifespan.
Step 2: Build On-the-Job Experience
Advancing to the role of market research analyst usually requires at least a few years of industry experience, working in a role such as marketing assistant or account representative. This background helps gain access to greater job opportunities — such as becoming a market research analyst — as well as assists in qualifying for particular certifications. Market research analysts usually work full time, although certain job demands, such as time-sensitive marketing campaigns, may require them to work additional hours.
Step 3: Earn a Master's Degree (Optional)
To qualify for higher-level positions, market research analysts should consider pursuing a master's degree. There are degrees that focus specifically on market research analysis related fields, such as marketing, market research, or data analytics; however, professionals may also choose to earn a Master of Business Administration (MBA).
In addition to opening greater career opportunities, a master's degree can also serve as a valuable tool in obtaining the Insights Professional Certification, or IPC. This designation is administered by the Insights Association. To qualify, applicants need to take and pass a test and possess at least three years of work experience. Certified researchers who plan to renew their credentials, which is required every two years, must complete 20 hours of continuing education.
What Skills Does a Market Research Analyst Need?
In addition to building job experience and obtaining the right education, market research analysts need specific soft skills to succeed in the field.
The ability to analyze huge amounts of data is a must, considering that research and information analysis are at the heart of the job. In terms of choosing the right marketing strategies for any given company, critical-thinking abilities also come into play.
Finally, market research analysts need exceptional communication skills. Those interested in becoming market research analysts need to develop oral and written communication skills, as the role typically involves frequent presentations and interactions with clients, team members, consumer audiences, and other stakeholders.
Market Research Analyst Salaries and Job Outlook
According to the BLS, the median salary for a market research analyst in 2020 was $65,810. Several factors contribute to precise salary levels, such as overall professional experience and the position's location.
In addition, the BLS projects 18% growth for this job between 2019 and 2029. This rate is significantly higher than the 4% average employment growth for all other occupations over the same 10-year period. By 2029, the BLS estimates that as many as 130,300 additional market research analyst jobs will be created.
Several factors contribute to this impressive growth in market research analyst jobs. Companies are relying to a greater degree on data and research to effectively target consumers. The ability to reach the right customers, due to more effective marketing and advertising strategies, leads to an increase in business profits.
The BLS further reports that job applicants with strong backgrounds in statistics and data analysis, as well as those with a master's degree in marketing or business administration, are likely to have better employment opportunities.
Start Your Journey to Becoming a Market Research Analyst Today
If you have a passion for understanding marketing research, statistical data, and human psychology, a career as a market research analyst might be an excellent choice.
There is no better time than now to invest in your future. Earning a degree in a field such as marketing, statistics, analytics, psychology, or business administration can be a step in the right direction to becoming a market research analyst.
Maryville University offers online bachelor's and master's degrees in a range of fields including marketing, psychology, and business administration. These rigorous academic degree programs are designed to fit into students' busy lifestyles, which may include family obligations and full-time jobs.
Be brave. Take the first step today toward an exciting career as a market research analyst.
Recommended Reading
Content Marketing vs. Digital Marketing
Digital Marketing Trends Marketers Need to Know
Inside the Consumer's Mind: 10 Marketing Psychology Principles for Growing a Business
Sources
Insights Association, Insights Professional Certification
Insights Association, "New Insights Professional Certification (IPC) Announced"
Society for Human Resource Management, Market Research Analyst
Be Brave
Bring us your ambition and we'll guide you along a personalized path to a quality education that's designed to change your life.