Content Marketing vs. Digital Marketing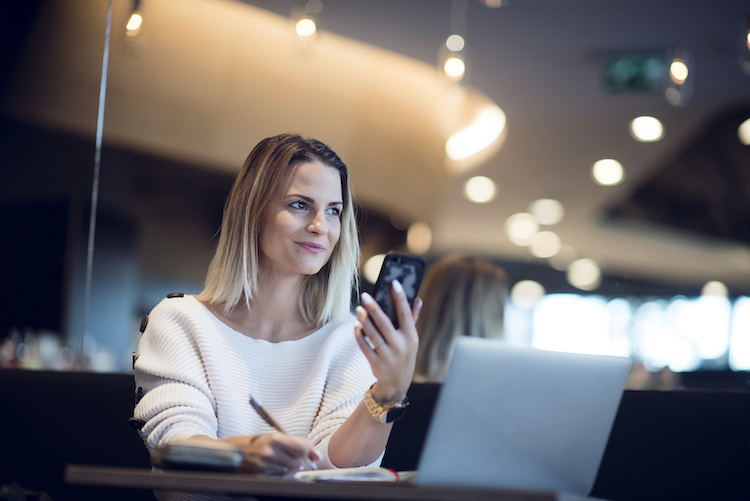 Without marketing, even the best products and companies can struggle to make an impact. If consumers don't hear about the product, they'll never buy it. If companies don't market themselves, no one will know about them. With effective marketing strategies, businesses can shape how people perceive them and their products.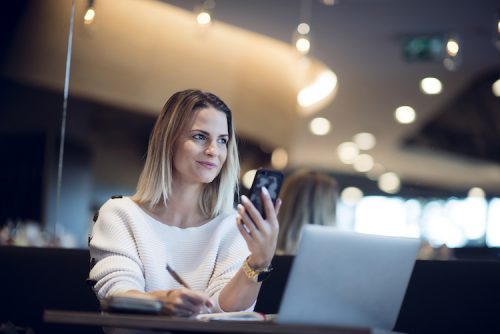 Modern marketing has gone digital, extending beyond the old standbys of television ads, billboards, and radio spots. Today's tools enable companies to "micro niche": target specific demographics and track the actions of potential customers. Two popular forms of online advertising are content marketing and digital marketing, which need specialized professionals. Content marketing and digital marketing do overlap, but they're largely different jobs that require different skills and job duties. Read on to explore the difference between content marketing and digital marketing and how to succeed in either.
Content Marketing Overview
Content marketing focuses on the creation and distribution of content that tells stories, solves problems, and offers solutions. This content can take the form of blog posts, videos, podcasts, and more. When done effectively, content marketing drives audience traffic, builds loyalty, and sells products or services to a specific target market. This content is frequently used in search engine optimization, an increasingly important aspect of web content that helps websites feature prominently in search results and reach more potential customers.
Some companies have made content marketing a significant part of their brand strategy. For example, in 2012, Red Bull sponsored and filmed a man flying 24 miles above Earth in a helium balloon before parachuting down, streaming the entire experience live on YouTube. Felix Baumgartner's record-setting dive wasn't just entertaining (drawing more than 8 million viewers, according to The Hollywood Reporter), it was also clever advertising for Red Bull, which loves to have its brand associated with exciting athletic activities.
Content marketing professionals are responsible for creating content like this. There are dozens of types of content used in this type of marketing. Content professionals are writers using their skills to create webpages, E-books, whitepapers, social media posts, and FAQs. Others are videographers and graphic designers that make videos, infographics, live chats, images, and many more. Degrees in communication, marketing, journalism, and English can all lead to jobs in this field, which depends on strong storytelling and communication skills.
Content Marketing Salaries and Job Outlook
According to PayScale, at the time of writing, the average annual salary for content marketing specialists is $45,588. The bottom 10% make less than $35,000, while the top 10% make more than $61,000. Software company Conductor reports that managers in content marketing make an average of $72,925 and that there was an 81% increase in SEO-related jobs between 2018 and 2019, which bodes well for continued growth in the field.
Digital Marketing Overview
Digital marketing is advertising that uses written copy, attractive pictures, graphics, and even engaging short videos to capture an online audience. It also includes social media and email marketing. Increased use of data gathering and tracking has allowed digital marketing to target specific advertisements to individuals based on their unique history of online purchases and web searches.
Working in digital marketing means using different media to market a product, service, or company. Successful digital marketing professionals understand the marketing and messaging goals of their employer. They also have the skills to create complex advertisements, which include graphic design, writing, programming, and video production and editing. A degree in marketing, computer science, or graphic design could lead to jobs in the exciting world of digital marketing.
Digital Marketing Salaries and Job Outlook
According to PayScale, at the time of writing, the average annual salary for digital marketing specialists is $49,562. The bottom 10% make less than $36,000, and the top 10% make more than $67,000. The U.S. Bureau of Labor Statistics anticipates 9% job growth for public relations specialists, a category that includes digital marketing professionals, between 2016 and 2026. The BLS projects a 10% rise in employment for advertising, promotions, and marketing managers, a category that includes higher-level digital marketing professionals, during the 10-year period.
Similarities Between Content Marketing and Digital Marketing
Content marketing and digital marketing professionals overlap in job duties, work environments, and objectives. All types of marketing involve working with clients or employers to understand the intended message and specific voice of the content. A marketing professional takes that information and uses it to create an advertisement, adhering to the client's wishes, while when appropriate suggesting better graphics, language, or design. These two careers share the same goal: to boost company profits by creating compelling content for public consumption.
Differences Between Content Marketing and Digital Marketing
While content marketing and digital marketing careers both involve communicating with clients, balancing various marketing objectives, and performing computer work, the degrees needed to land these jobs and their specific skill sets differ.
Educational Path
Content marketing professionals are best served by an undergraduate program that fosters writing and language skills, like one of Maryville University's online communication degrees. Writing-intensive courses, such as strategic communication, help students become strong storytellers who understand digital audiences and work with specific audience benchmarks in mind.
Digital marketing professionals, while still needing a strong grasp of language, focus more on skills like design and digital research methods. Undergraduate programs, such as Maryville University's online marketing degree, include courses in consumer behavior, marketing and digital media, and contemporary communication, teaching aspiring digital marketers the skills they need to create effective marketing.
Necessary Skills
Content marketing is about storytelling. According to the Content Marketing Institute, "Content marketing is a marketing technique of creating and distributing valuable, relevant and consistent content to attract and acquire a clearly defined audience – with the objective of driving profitable customer action." Content marketing professionals create infographics, webpages, articles, social media posts, images, webinars, videos, and more, with the intent of connecting with readers and viewers so they can develop a relationship with a specific brand. For this reason, content marketers must have refined writing, research, and interviewing skills. Even video-focused content marketers need to create storyboards to envision content structure and author scripts to nail the company's mission succinctly and powerfully.
Digital marketing professionals are technology centered and have a broad understanding of platforms, algorithms and how different mediums interact with one another. Content is a piece of a larger puzzle they construct, integrating it with SEO practices, programming, and graphic design. Digital marketing professionals also benefit from an advanced understanding of marketing principles and how different media interact, so they can design advertisements that take advantage of the unique opportunities the internet affords.
Content Marketing vs. Digital Marketing: Which Is Right for You?
Working in marketing is a fun challenge for those who want to put their skills to use on projects seen locally, nationally, and even worldwide. Marketers of all kinds work in collaborative environments, applying their talents to visually beautiful content with a clear, compelling message. Thriving in a marketing environment requires learned skills developed during study at the bachelor's level.
Discover how Maryville University's online communication degrees can orient you in the field of content marketing if you wish to develop messaging strategies for consumers through video creation, social media, email marketing, blogging, and more.
Interested more in the intricacies of how digital marketing work? Maryville University's online marketing degree is a great fit for aspiring digital marketing specialists who want to gain an understanding of research and strategy. No matter your intended discipline in marketing, education is a vital step toward landing a job in the field.
Sources
Conductor, The 2019 Inbound Marketing Job and Salary Guide: U.S. Edition
Content Marketing Institute, What Is Content Marketing?
Digital Marketer, The Ultimate Guide to Digital Marketing
Forbes, "Digital Marketing Trends That Are Changing the Way We Market to Consumers"
Forbes, "What Is Content Marketing?"
PayScale, Average Content Marketing Specialist Salary
PayScale, Average Digital Marketing Specialist Salary
The Hollywood Reporter, "Millions Watch as Felix Baumgartner Makes Record-Breaking Space Jump"
U.S. Bureau of Labor Statistics, Advertising, Promotions, and Marketing Managers
U.S. Bureau of Labor Statistics, Public Relations Specialists