Job Growth in Cybersecurity
Job Growth in Cybersecurity
Job Growth in Cybersecurity

Job Growth in Cybersecurity
Cybersecurity attacks have continued to escalate in recent years. There were 1,862 data breaches and exposures that affected close to 294 million people during 2021, according to a cybercrime and identity theft report by the Insurance Information Institute. Additionally, 29,000 cybersecurity incidents occurred worldwide, with the finance industry being the most targeted sector, according to Statista.
A successful cyber attack can have a profound negative effect on a company's finances and ability to operate. Cyber attacks are also bad for public relations and can lead to a loss of public trust. People are less inclined to do business with a company that is vulnerable to attacks, which is why many companies are investing heavily in cybersecurity measures.
Cybersecurity professionals provide protection against attacks such as malware, ransomware, and phishing scams. In addition to preparing a company for current cybersecurity threats, they must anticipate the next wave of attacks. As technology evolves, so does cyber crime.
That's why having the right education, training, experience, and certifications is important for professionals interested in capitalizing on the significant opportunities for job growth in the cybersecurity field.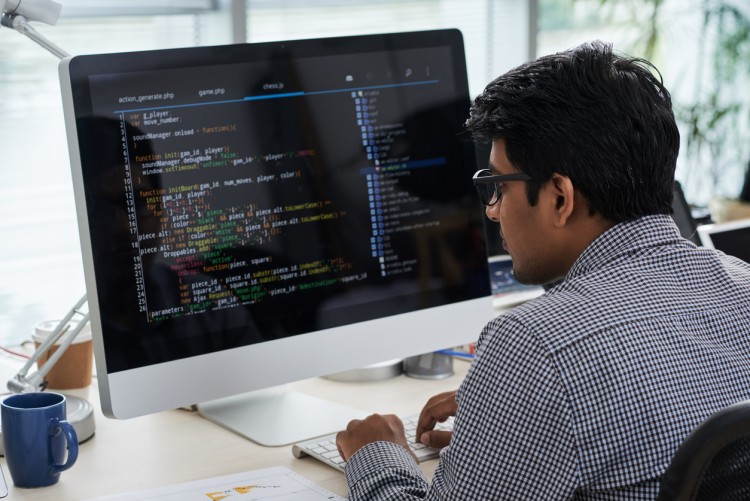 How to Advance Your Career in Cybersecurity
The world of cybersecurity offers several career paths, and a formal education in cybersecurity is an ideal way to begin. Many entry-level positions, such as associate cybersecurity analyst or associate network security analyst, require only a bachelor's degree or relevant experience. However, an advanced degree, such as a master's in cybersecurity, is often preferred for senior and management positions.
Students taking graduate-level coursework gain advanced knowledge in areas such as ethical hacking, network security, auditing of cybersecurity, and cloud migration and security. As a result, cultivating knowledge and skills in a master's program can yield benefits on the job market.
On-the-job learning is also crucial, and entry-level positions in IT or cybersecurity offer unique real-world experience working with networks and security protocols.
Ambitious professionals who want to advance their careers shouldn't overlook cybersecurity certifications. These credentials show current and potential employers that candidates have developed key technical skills in specific areas. Individuals may be able to prepare for select certifications as part of a degree program, such as Maryville University's online Master of Science in Cybersecurity. Some of the most popular certifications in cybersecurity and IT include:
Certified Information Systems Security Professional (CISSP)
EC-Council Certified Security Analyst (ECSA)
EC-Council Certified Encryption Specialist (ECES)
Certified Information Systems Auditor (CISA)
Certified Cloud Security Professional (CCSP)
Splunk Core Certified Power User
What Are the Benefits of an Advanced Cybersecurity Career?
The number of unfulfilled cybersecurity jobs grew 350% between 2013 and 2021, according to a 2021 report published by Cybersecurity Ventures, and approximately 3.5 million openings are projected in cybersecurity by the year 2025. The demand for cybersecurity professionals in all industries has never been higher, which promises competitive salaries, significant job stability and growth opportunities for graduates with the right education and skills. In addition to the strong job market, cybersecurity offers professionals the opportunity to play a part in a crucial and evolving field.
These are some of the highest-paying positions in cybersecurity (with approximate median annual salary as of March 2022), according to PayScale:
Chief information security officer: $172,000
Cybersecurity manager: $133,000
Director of computing/networking/IT security: $149,000
Information security manager: $121,000
Security architect (IT): $130,000
Security director: $152,000
Security manager (IT): $123,000
Senior cybersecurity engineer: $122,000
Senior security consultant: $115,000
Employers often look for candidates with advanced degrees for mid-career and senior-level positions. Additionally, the most qualified candidates will have earned one or more applicable certifications.
Industries for Advanced Cybersecurity Careers
One of the advantages of a degree in cybersecurity is its versatility. Any company or organization that relies on information technology needs a cybersecurity strategy. This means that positions are available in practically all fields, including business, finance, healthcare, manufacturing, government, retail, energy and utilities, education, nonprofits, marketing and media, and insurance.
Pursuing a cybersecurity career in a specific industry requires expertise in that industry's unique risks and security issues. For instance, one of the healthcare industry's major concerns is patient record confidentiality and remaining compliant with federal HIPAA privacy laws. In an era when hospitals and other healthcare facilities are transitioning from hard copies to electronic health records (EHRs), healthcare cybersecurity professionals must prioritize the security, management, and storage of records.
Explore the Growing Career Field of Cybersecurity
The world of cybersecurity is ripe with opportunity, especially for individuals with the right education, experience, and certifications. With millions of open positions, cybersecurity job growth has far outpaced the human resources available.
If you're interested in the field, start by focusing on your education. The online Master of Science in Cybersecurity from Maryville University offers students real-word exposure, a holistic curriculum that incorporates computer engineering and business, and an emphasis on learning tangible skills in forensics and cloud security. Find out how Maryville University can help you embark on a career in cybersecurity today.
Recommended Reading
9 Essential Steps for Building Your LinkedIn Cybersecurity Profile – And Getting Noticed by Top Companies
Careers in Cybersecurity: Cryptography vs. Encryption
Women in Cybersecurity: Closing the Gender Gap
Sources
AHA Center for Health Innovation, "The Importance of Cybersecurity in Protecting Patient Safety"
Cybersecurity Ventures, "Cybersecurity Job Report: 3.5 Million Openings in 2025"
Cyber Seek, Cybersecurity Career Pathway
Deloitte, "Beneath the Surface of a Cyberattack"
EC-Council, Certified Security Analyst | ECSA
EC-Council, EC-Council Certified Encryption Specialist (ECES)
Federal Bureau of Investigation, Internet Crime Report 2020
Identity Theft Resource Center, "Number of Data Breaches in 2021 Surpasses All of 2020"
Insurance Information Institute, Facts + Statistics: Identity Theft and Cybercrime
ISACA.org, Certified Information Systems Auditor (CISA)
ISC2, CCSP – The Industry's Premier Cloud Security Certification
ISC2, CISSP – The World's Premier Cybersecurity Certification
National Initiative for Cybersecurity Careers and Studies, Cybersecurity Certifications
PayScale, Salary for Skill: Cyber Security
Security Magazine, "Notorious Cybersecurity Attacks in History and How to Prevent Them"
Splunk, Splunk Core Certified Power User
TechTarget, "Cybersecurity Career Path: 5-Step Guide to Success"
Webroot, "Ransomware, BEC and Phishing Still Top Concerns, per 2021 Threat Report"
Be Brave
Bring us your ambition and we'll guide you along a personalized path to a quality education that's designed to change your life.