9 Essential Steps For Building Your LinkedIn Cybersecurity Profile – And Getting Noticed By Top Companies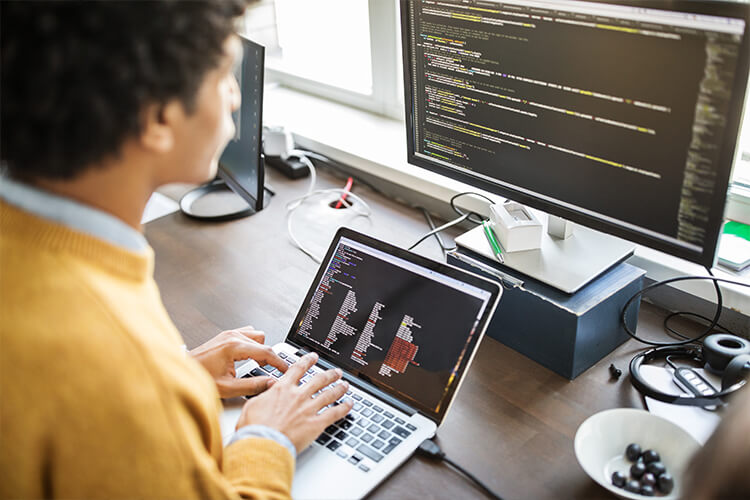 According to the U.S. Bureau of Labor Statistics, there are 209,000 unfilled cybersecurity jobs in the United States. Internationally, the numbers are even more staggering. According to the Global Information Security Workforce Study, the shortage of trained and qualified cybersecurity professionals around the world is projected to reach 1.8 million by 2022.
Demand in this field is booming for many reasons. Cybersecurity is still an emerging field, and with the rapid digital transformation over the past 20 years, the supply of qualified professionals doesn't match the increased demand. Technology becomes more advanced each day, which means criminal hackers are constantly evolving their approach and learning new techniques — and businesses need cybersecurity experts to fight the threat.
As we depend more and more on technology in our society, the increase in digitized financial and personal information presents a golden opportunity for hackers to look for vulnerabilities and exploit any weaknesses they find to steal information, commit fraud, or pose a serious threat to national security.
As the need for cybersecurity professionals continues to grow in the foreseeable future, making the right contacts can help optimize opportunities. Networking via LinkedIn can help facilitate those connections. In fact, 98% of recruiters and 85% of hiring managers say they use LinkedIn to identify or research candidates.
Whether job candidates are currently pursuing a degree in cybersecurity or have already graduated, industry professionals want to make sure they have a robust LinkedIn security profile that can get them noticed through opportunities for certification, mentorship, and other methods of career or professional development.
Cybersecurity professionals should follow these nine steps for building their LinkedIn profiles and using the service to connect in the cybersecurity field.
1. Register
For those who aren't already on LinkedIn, the first step is to register, which entails going to LinkedIn.com, entering one's name and email address, creating a password, and clicking on "Join Now." From there, you will see basic information, such as country, ZIP code, status (whether you're employed, a job seeker, or a student), job title, and industry. Pick the type of account you wish to have, and then you'll be ready to start creating the primary content of your profile.
2. Upload a professional photo
A profile photo should be a tasteful, appropriate headshot of yourself (that is, not a group photo) in business attire. While some people have professional headshots taken, having a coworker or friend snap a few headshot photos can work just as well. Make sure the photos you post are clear and represent you well.
3. Enter profile basics
The next step to tackle is the core of your profile — the information that will make you stand out among LinkedIn's security professionals. In this section, you have the opportunity to enter your education, work experience, skills, and other optional areas, such as volunteer experience, membership in organizations, and certifications. Be sure to include all relevant information that a potential employer might value.
In the education section, there is a field for activities/societies, with space to describe each one. These are great opportunities to list any relevant cybersecurity groups you've joined or other cybersecurity experience gained while in school, such as coding boot camps and immersive virtual lab experiences. For the work experience section, you'll want to provide details about your past and current roles, along with information that will help establish your cybersecurity professional status. Profiles should include pertinent job titles, responsibilities, accomplishments, and projects.
You'll also have the opportunity to enter specific skills — an important section that helps highlight any cybersecurity-related areas of expertise. Your LinkedIn connections can then endorse you for these skills. This information could be valuable to recruiters, hiring managers, and even future coworkers.
A profile should reflect you professionally, personally, and truthfully in the best light possible. Be sure to take time to evaluate your professional experience and goals to best sculpt your LinkedIn profile.
4. Write a summary
The summary section is similar to the summary you might include on a resume. It should be brief yet capture key strengths and accomplishments, as well as current career goals. If you have a specialized degree in cybersecurity or a similar field, you might consider calling that out in your summary. Although this section is only a few sentences, crafting it requires skill. Writing a strong summary is your chance to stand out to recruiters and hiring managers.
5. Set up a unique LinkedIn URL
Having a custom URL makes you more discoverable among security professionals on LinkedIn. You should make the unique URL your own name or a professional variation of your name. In some cases, hiring managers may even ask for your LinkedIn profile URL.
A default LinkedIn URL contains a random sequence of letters and numbers after your name. However, it is possible to customize your profile link to make it less unwieldy. For example, a URL ending in "/in/jane-doe-security" has a more personal touch compared to one that looks like this: "/in/jane-doe-06a0755b". You can set up your custom URL by clicking the "Edit public profile & URL" link in the right sidebar of the profile page.
6. Build a connections list
After setting up a LinkedIn profile, the next step is to build a network. LinkedIn makes this easy by offering to pull in email contacts or search for people to connect with by name. New users can start with the easy connections: friends, family, past and present coworkers, classmates, and professors. The bigger the network, the more likely you are to discover — and be discovered for — a new career opportunity.
7. Acquire recommendations
Often overlooked, recommendations can be a game changer for LinkedIn security professionals. Unlike an endorsement, a recommendation is a public personal note from someone the user has engaged with professionally.
You'll want to consider asking other professionals on your connections lists for recommendations. It's easiest to approach someone you've worked well with and feel comfortable asking. Previous or current supervisors, professors, colleagues, and clients are all great options. One way to start is by offering to write a recommendation for one of your connections. Often the recipient is willing to return the favor.
Recommendations help convey credibility and authority to potential hiring managers and recruiters.
8. Get social in LinkedIn security groups
A group is a private discussion community within a specific industry or topic. For example, Information Security Careers Network (ISCN) is dedicated to careers in IT and information security, and it has more than 50,000 security professionals on LinkedIn. To be part of ISCN and most other groups, users have to ask to join. A group administrator then grants membership. Joining groups expands your networking capability and puts you within reach of thousands of professionals connected to the cybersecurity industry.
Industry groups and organizations, such as the Center for Internet Security (CIS), often feature a collective presence on LinkedIn that complements their offline membership and trade show networking opportunities. Those new to the field can begin by searching for groups that are relevant to an area of cybersecurity they want to pursue (government, corporate, or military, for instance). Here are a few suggestions for cybersecurity groups:
ISCN
Insider Threat Management
Cyber Security Network Jobs
Digital Forensics & Cyber Security Global Recruitment
Security Bloggers
Security Intelligence
Admins typically approve membership within a day or two. Once a user is in, they have access to member content, including discussions of best practices, industry information, and industry or technology trends.
Etiquette varies from group to group, so you should read the "group rules" carefully. Staying active and posting within the group's guidelines are great ways to meet professionals in the industry while continuing to build connections across LinkedIn.
As with other social media platforms, you can "like" or comment on articles you find interesting and relevant. When posting, commenting, or responding to any content, remember to be appropriate and professional.
9. Be active
Once you've finished setting up a profile, it's important to stay active on the platform. Post relevant and informative articles, comment and/or like other posts, and continue to build your network. By being consistent, you're more likely to have a strong LinkedIn presence and network.
Explore Maryville University's online cybersecurity degree programs
Maryville University offers an online bachelor's in cybersecurity and an online master's in cybersecurity to prepare you for possible jobs in this fast-growing workforce. The programs cover topics such as cryptography, cloud security, incident response, and mobile security. You can learn from anywhere on a flexible schedule, with the Maryville Virtual Lab as your training ground. Learn more about our cybersecurity degree options, curriculum and future career opportunities.
Sources
Forbes, "How To Use LinkedIn: 5 Smart Steps To Career Success"
LinkedIn, "10 LinkedIn Tips for Students & New Grads"
Center for Strategic & International Studies, "The Cybersecurity Workforce Gap"
CNBC, Cybersecurity pros face a huge staffing shortage as attacks surge during the pandemic