How to Become a Data Analyst
How to Become a Data Analyst
How to Become a Data Analyst

Not all storytellers write novels or speak in front of large crowds. Data analysts are like digital storytellers: experts at gathering, interpreting, and reporting information from data sets that can be huge — even zettabytes, or one sextillion bytes in size.
While businesses continue to integrate technologies and applications into their operational models, they also create significant amounts of new data. However, interpreting it can be challenging and time consuming. This is one reason why organizations look to data analysts to understand and predict trends. Professionals who are interested in becoming a data analyst must be able to connect the dots between potentially vast data sets and valid conclusions that help businesses grow and thrive.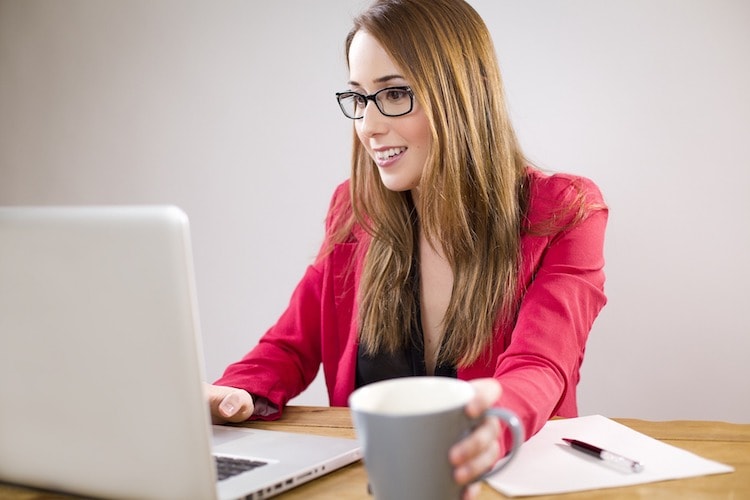 What Does a Data Analyst Do?
A data analyst collects data by using statistical software and converts the data into executive reports for company leaders and clients. By building models that inform insights and predict trends, a data analyst can provide critical intelligence to drive business strategies and objectives. Because of what a data analyst does, they can work in most industries where large amounts of data are analyzed or stored — in healthcare, government, finance, marketing, and more. Before entering the workforce, however, professionals may need to first gain higher education and related job experience.
How to Become a Data Analyst
Data analysis involves math and statistics. Professionals who are interested in how to become a data analyst must become skilled and knowledgeable in both of these areas. Successful data analysts also combine their talents in math and statistics with solid business sense and understanding. Building these basic competencies begins at the undergraduate level.
Earn a Bachelor's Degree
Most entry-level positions for data analysts require a bachelor's degree in computer science, statistics, or a related area. However, there are degree programs—such as an online Bachelor's in Management Information Systems —that combine the technical knowledge of information systems with strategic planning and thinking. These programs can help prepare students to lead a variety of technology projects and data solutions.
Not all data analysts possess a bachelor's degree in computer science or statistics. That said, candidates with a Bachelor's of Business Administration or similar degree can transition to a technical field and continue to leverage their business expertise. This is important, because data analysts need to be able to tie together both data and business objectives.
Earn a Master's Degree
To move to a senior role within an organization, a data analyst may decide to pursue a master's degree, such as an online Master's in Business Data Analytics. This helps prepare professionals who are interested in how to become a data analyst at a senior level.
What to Study to Become a Data Analyst
While individuals may start their path to becoming a data analyst through different bachelor's degree programs, they can still have opportunities to study several core concepts pertaining to data analysis through these programs. Some of these core concepts include:
Big Data: Big data is the term used for the large swath of structured and unstructured data that businesses deal with. It is crucial to understand the components that collectively produce big data. With this knowledge, data analysts can organize data to best glean information that can be useful for businesses.
Statistics: This form of mathematical analysis builds synopses from a set data range. This can help students develop methodologies to collect, analyze, and interpret data.
Machine Learning: Machine learning uses algorithms to detect and apply patterns in data. These patterns can help students draw logical conclusions regarding various data-driven behaviors.
A master's degree program in business data analytics, on the other hand, typically focuses on four areas:
Business Data Analytics: This involves the collection and analysis of data within an organization. The data may include information about customers, business processes, markets, and even qualitative information from surveys. Proper interpretation of this data can reveal trends and help businesses better execute on strategy.
Warehousing and Database Management: A data warehouse is the storage of information designed to help aggregate data. Having a correctly configured warehouse and subsequent databases help ensure correct, efficient collection and storage of data.
Forecasting and Predictive Modeling: Data mining is the process of finding differences, patterns, and relationships between data sets. By using this methodology, a data analyst can attempt to predict trends and forecast results. The data provided through data mining can also identify risks and help businesses implement strategies to reduce risks.
Visualization: While compiling and storing data is a complicated process, sharing data shouldn't be. Complex data reports can be simplified and made more useful for quick decision-making by using data visualization techniques. This includes such elements as adding charts, pictures, and other graphic representations of data and its larger meaning.
Build On-The-Job Experience
The final basic step in how to become a data analyst is to gain relevant work experience. Organizations that hire data analysts often look for candidates who have worked with complex — and often partial-structure or unstructured — data sets. Many companies, from startups to those that are well-established, are in the early stages of implementing sophisticated data collection software. A data analyst who has experience with unstructured or new technical environments demonstrates that he or she has the mathematical, statistical, and analytical skills to implement new systems into a business.
Certifications are other tools that can help with employment and professional advancement. These are available to data analysts at any level of their careers and demonstrate they have reached a specific level of competency in their field. Certifications offered through organizations like IBM and SAS — in addition to many others outlined by CIO — build knowledge and skills for specific data languages and systems.
What Skills Does a Data Analyst Need?
To successfully interpret various layers and data inputs, data analysts must have proven technical and analytical abilities. However, data analysts must also demonstrate 'soft' skills, such as the ability to collaborate with team members and communicate with decision makers. To work effectively in these areas, professionals interested in how to become a data analyst should have the following skills:
Critical Thinking: While artificial intelligence can assist analysts in analyzing complex data, the technology is still in its infancy. Therefore, a data analyst must be able to understand, create, and test relationships in the data on their own.
Detail Orientation: Businesses will make decisions based on conclusive findings and reports. A data analyst must generate analyses and reports that are accurate, examining all the details and possible connections before presenting a clear direction.
Communication Abilities: A data analyst must submit information that is clear, concise, and empowers clients to make business decisions quickly and effectively. Often, senior data analysts lead a team of developers, architects, and other analysts. To build and nurture a competent team, a senior analyst must be clear about project requirements, the tasks involved, and be able to motivate team members to perform to their best abilities.
Data Analyst Career Growth
Being a data analyst comes with a solid trajectory for career growth. The demand for data analysts spans multiple industries, including finance, marketing, and IT. There are many career options for professionals who are qualified for a data analyst position.
Because this demand is spread across numerous industries, the amount of job growth associated with data analysis can depend on the industry. For instance, the U.S. Bureau of Labor Statistics (BLS) projects 6% job growth between 2018 and 2028 for data analysts who pursue a role in the financial industry. It projects 20% growth for market research analysts during the same time frame.
Data Analyst Salary
New technologies and sources continue to add to the growing volume of data that is collected and analyzed. Businesses need qualified individuals to decipher and predict trends when determining the best decisions to gain competitive advantage in their industries and markets. According to April 2020 data from PayScale — the salary, benefits and compensation website — an entry-level data analyst can earn a median average salary of approximately $60,000 per year. A senior analyst can receive a median annual salary of $78,200 according to Glassdoor, although these ranges depend on the type of industry and job location.
Why Become a Data Analyst?
The journey to become a data analyst begins with education. A great place to start is to learn more about Maryville University's online Master's in Business Data Analytics.
While becoming a data analyst takes time, the skills gained through these experiences can potentially be valuable and marketable. As businesses continue to leverage data and data analytics to drive decisions, data analysts will be there to tell these digital stories.
Recommended Reading
Demand is High for Data Analytics Grads
Exploring the Current Use of Data Analytics in Digital Marketing
The Future of Big Data in Business: Using Data Analytics to Provide Insight
Sources
Business News Daily, How to Become a Data Scientist
CIO, The Top 9 Big Data and Data Analytics Certifications for 2020
Glassdoor, Senior Data Analyst Salaries
IBM, What is Big Data Analytics?
Investopedia, Data Warehousing
Maryville University, Bachelor's in Data Science
Maryville University, Master's in Business Data Analytics Online
Maryville University, Master's Data Analytics Careers
Maryville University, Online Bachelor's in Computer Science
Maryville University, Online Master's in Data Analytics Curriculum
PayScale, Average Data Analyst Salary
Robert Half, What to Be a Data Scientist? Here's What You Need to Know
SAS, Big Data, What It Is and Why It Matters
SAS, Data Mining: What It Is and Why It Matters
SAS, Data Visualization, What It Is and Why It Matters
U.S. Bureau of Labor Statistics, Computer and Information Systems Managers, How to Become a Computer and Information Systems Manager
U.S. Bureau of Labor Statistics, Financial Analysts
Be Brave
Bring us your ambition and we'll guide you along a personalized path to a quality education that's designed to change your life.