Computer Science Careers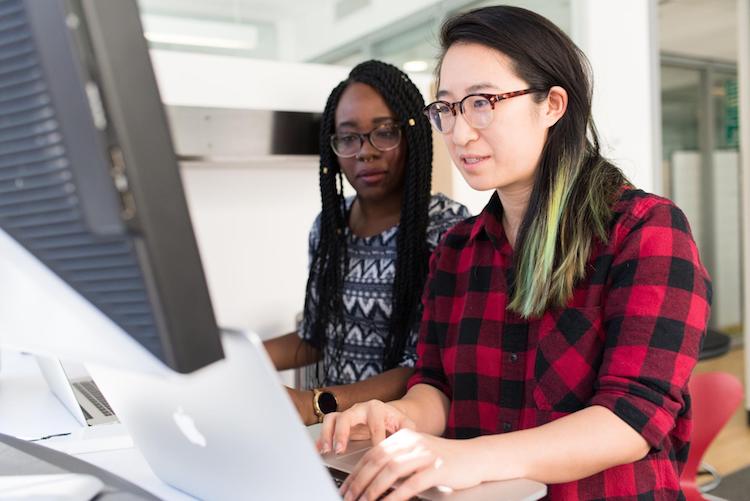 For those interested in technology, attaining a computer science degree may be the key that unlocks a wide range of interesting job opportunities in the field. The Bureau of Labor Statistics (BLS) predicts significant growth in the number of computer science jobs over the next several years. These jobs represent different areas of the computer science industry. As such, students should carefully analyze the various careers and decide which area is of the most interest. Doing so helps ensure they pursue an education path that most closely suits their technical skills and interests.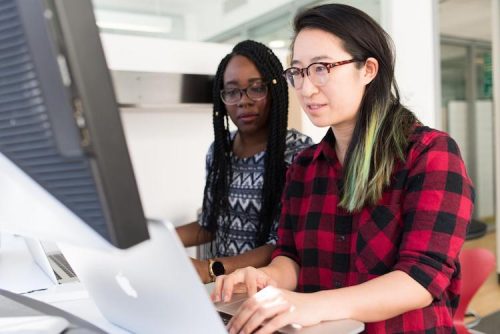 The Importance of Certifications
Maryville University's computer science degree programs — Bachelor's in Cyber Security, Bachelor's in Management Information Systems, Master's in Cyber Security and Master's in Software Development — enable students to gain knowledge and sharpen skills essential for success in a host of technology-driven fields. These qualities, when coupled with work experience, can encourage employers to perceive graduates as qualified applicants when they enter the job market.
A degree alone may not be enough for career success though. Many employers may also want candidates to have a certification relevant to the desired position—for example, for cyber security jobs, the Certified Ethical Hacker certification. It should be noted that some certifications contain their own prerequisites. The Certified Ethical Hacker certification, for instance, requires first-time applicants to have two years of experience in an information security-related field or alternatively, to have previously attended official training courses.
Careers for Graduates with a Bachelor's Degree in Cyber Security
Instances of cyber attacks have steadily increased over the years. This rise has made cyber security a viable and promising option among computer science careers. Jobs in cyber security are expected to grow as much as 28 percent by 2026, according to the Bureau of Labor Statistics (BLS).
Students with a bachelor's degree in cyber security have the opportunity to pursue several jobs within the field. The annual salaries for these positions usually range from $68,500 to $115,000, depending on experience.
Information Technology (IT) Auditor
Information technology auditors examine IT infrastructures, including IT systems, critical operations, and common or best practices. Auditors' analytical skills, technical competencies, and overall business knowledge helps ensure that companies are in compliance with data and record security laws and standards. IT auditors do not fix any irregularities they discover but rather advise companies on next steps. This position typically requires the accumulation of work experience in addition to some professional certifications, such as Certified Internal Auditor and Certified Information Systems Security Professional.
Network Architect
Network architects design the technological infrastructure needed to meet business requirements. They use their analytical skills and attention to detail to implement hardware and cloud-based systems that are well integrated and free from issues such as compatibility problems. Network architects also rely on good communication skills for providing easy-to-understand tech support to end users. According to BLS, the 2017 median salary for Network Architects with a minimum of five years' experience is approximately $104,600.
Information Security (IS) Manager
Information security managers protect networks and data from cyber attacks by using strong analytical and problem-solving skills to scrutinize systems for security flaws. They're also charged with managing a team of IT professionals who oversee key tech-related elements such as data accessibility and confidentiality. IS managers also develop and implement various network access and security policies to ensure employees can access the correct types of files and other data, and they also implement system updates to keep networks and equipment running smoothly. According to Payscale.com, the median entry-level salary for the position is $90,169.
Careers for Graduates with a Master's Degree in Cyber Security
Students with computer-science related bachelor's degrees who are also interested in management careers can consider a master's degree in cyber security. A master's degree and relevant experience can open doors to greater opportunities. It also provides students with a deeper understanding of leadership and business, all while strengthening students' computer science knowledge.
Salaries for those who hold a master's degree are usually higher than those who only have a bachelor's degree. According to the BLS, the salary for professionals with a master's degree in cyber security can go well into six figures. The specific salary amount depends on several factors, including level of experience and the employer's geographic region.
Chief Information Security Officer (CISO)
Chief information security officers are technically minded professionals who also have the fiscal and leadership responsibilities of an executive-level manager. CISOs are responsible for leading system implementations company-wide and ensuring that business data is secure without sacrificing profitability. Obtaining this position requires years of experience in various information security positions, as well as a background in personnel and financial management. CISOs play an increasingly vital role in organizations of all types and sizes as secure, effective information management becomes the key factor in achieving business goals.
Security Director
Security directors oversee the execution of data security efforts and projects. Those in this highly responsible role may also have to respond to system breaches. Security directors also need strong interpersonal communication skills so they can explain crucial technical information so that even non-tech-savvy individuals can understand it. This position usually requires several years of information security-related experience before applicants can be considered.
Careers for Graduates with a Bachelor's Degree in Management Information Systems
Information technology plays a vital role in modern business, and its importance means that worker demand is expected to continue growing. Companies are going to need to fill jobs with trained personnel — and for that matter, there are current business needs, too. For example, startup companies need professionals who can build IT departments from the ground up. Thanks to these business needs, the BLS projects that jobs in computer science are going to grow 12 percent by 2026.
A bachelor's degree in management information systems can provide students with a firm grasp of concepts pertaining to databases, networks, and data management concepts. This education lays the foundation for students to begin the process of pursuing professional success. Part of this success is tied to the financial possibilities; annual salaries of those with a bachelor's degree in MIS approach $100,000, depending on the level of experience. Entry-level salaries are around $76,000.
Database Administrator
Database administrators, who are almost always referred to as DBAs, ensure that data is securely stored and organized efficiently. They use their organizational skills to maintain and monitor infrastructures that keep corporate networks performing optimally, and they also use their understanding of database programming languages to perform system maintenance as needed.
Software Developer
Software developers create and test software. As part of a company's IT department, software developers generally work with a team of other IT professionals to turn data into functional products. This requires software developers to combine their creative programming skills and their team leadership skills. Demand for this job is anticipated to be high in the upcoming years; the BLS projects a 24 percent growth by 2026.
Careers for Graduates with a Master's Degree in Software Development
A master's in software development degree can be essential for those seeking management-level positions. Some jobs may also require additional training, certain kinds of work experience or certifications.
The term "software" actually encompasses a wide spectrum of categories, from video games to computer operating systems. Because of this, the salary range for jobs in software development vary widely. According to the BLS, the annual salary range for the overarching software development field is between $72,500 and $138,000. The actual salary depends on several factors, including the type of software developed, geographical region and the candidate's level of experience.
User Experience (UX) Designer
User experience (UX) designers make sure software interfaces are easy to use and understand. To accomplish this, UX designers rely on strong research, analytical, and design skills to create software prototypes. These are refined based on feedback collected via methods such as existing customer feedback, focus groups and beta testing.
Development Operations (DevOps) Engineer
Development operations engineers use their coding and deep analytical skills to ensure software developed in-house is fully tested and as free of flaws as possible. DevOps engineers typically work in teams to accomplish thorough testing and successful code deployment.
A Broad Range of Opportunities
While a bachelor's or master's degree in computer science can lead to a wide spectrum of computer science careers, students can choose a concentration specific to their interests. When it comes to choosing one, there are no right answers — just opportunities and possible careers. These days, career candidates with technical interests and abilities have great academic options that fit their aptitudes and lifestyles. Maryville University's Online Computer Science Degree program has undergraduate and graduate programs that could lead to a future in one of these growing careers.
Sources:
Bureau of Labor Statistics, Computer Network Architects
Bureau of Labor Statistics, Information Security Analysts
Bureau of Labor Statistics, Information Systems Managers
Bureau of Labor Statistics, Software Developers
Business News Daily, "How to Become a Chief Information Security Officer (CISO)"
EC Council Certification, "Certified Ethical Hacker
Digital Guardian, "What Is a Security Analyst? Responsibilities, Qualifications, and More"
Maryville University, Careers in Cyber Security for Bachelor's Degree Graduates
Maryville University, Management Information Systems Careers
Maryville University, Master's in Cyber Security Careers
Maryville University, Software Development Careers
Payscale.com, "Average Entry-Level Information Security Manager Salary"
Payscale.com, "Average Entry-Level Management Information Systems Salary"