How to Boost Employee Morale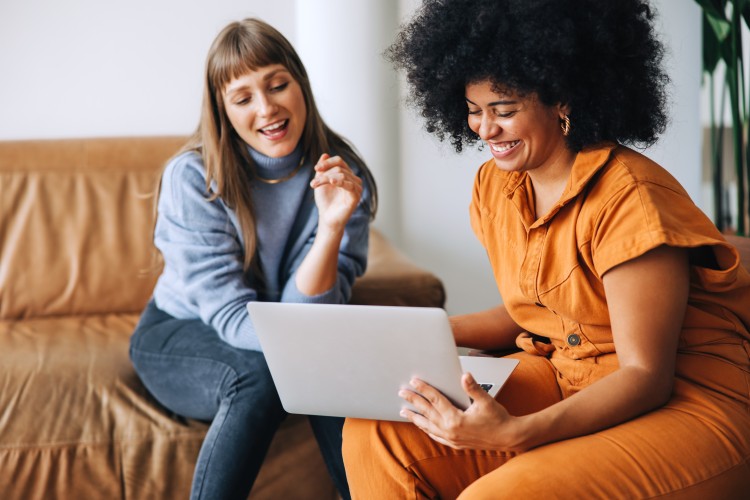 Since the beginning of the COVID-19 pandemic, economic and social upheavals have put a spotlight on employee morale. The "great resignation" phenomenon, a term coined by Anthony Klotz, refers to the way employees quit their jobs at record rates between March 2020 and January 2022.
Challenges related to work-life balance, mandates to return to offices, and competing job offers from employers promising better pay drove workers with low morale to seek employment elsewhere, according to research conducted by the U.S. Bureau of Labor Statistics.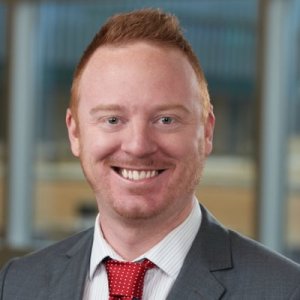 Employee attrition rates climb when morale is low and leaves many companies wondering how to boost employee morale. Experts say that effective communication between employers and employees is one of the most important tools for boosting morale, which in turn improves productivity and employee job satisfaction. Effective leaders need to have a strong background and experience in strategic communication to promote these changes in their organizations.
What Is Employee Morale, and Why Is It Important?
Employee morale refers to the motivation of a group of workers to reliably pursue shared goals. Employees with high morale have an upbeat attitude at work and tend to report:
Commitment to their organizations
Positive feelings about their workplaces
Job satisfaction, or a subjective sense that their jobs are meaningful to them
Workplace engagement, meaning that their interactions with others at work are relatively frequent and high quality
Research shows that good employee relationships contribute significantly to high employee morale. "That's the leading factor of retention," says Dr. Dustin York, associate professor of communication at Maryville University, in a recent interview. "We have to build a community that wants to engage online."
York describes how feeling valued by and being connected with co-workers is directly related to high morale. Employees "want to connect with people and want to communicate," he says.
Organizations have a responsibility to foster this kind of connective communication among employees at every level. But York cautions against companies investing in communication activities that lead to draining, superficial interactions that hinder rather than promote productivity. Instead, "we have to build communication channels in a genuine way for the workplace," York explains.
Effective Communication and Employee Morale
Effective communication starts with transparency. Employees want to know what leadership is thinking, and how their current projects align with the organization's long-term strategic goals. York points out that, at the height of the pandemic in 2020, 90% of employees surveyed said they wanted at least weekly communication from their company, and upward of 29% said they wanted communication from leadership daily, according to Harvard Business Review.
"Transparency is, I think, at the forefront of organizational communication right now, and that will never go away," says York.
York believes leadership transparency is important because of the way it builds trust with employees. "It keeps employees within the organization," he says. "It keeps them motivated. It keeps them invested in the company culture, and goals and objectives across the board."
Why "More Communication" Isn't Always Better
Crucially, York's research reveals that companies' attempts to remedy communication issues with more communication often fail to address employees' needs.
Organizations must ensure that their communication is respectful of their employees' time and workloads. In an article for Fast Company, York explains how, during the pandemic, many workers resented being "pressured or forced into seemingly communicative activities that felt counterproductive, stressful, or like a waste of time."
York describes Zoom "happy hours" as especially dreaded among employees (promoting superficial, awkward interactions that exacerbate Zoom fatigue), along with communications with contradictory and error-ridden messages that force employees to pause their workflow to decipher information that should have been clear and concise the first time.
Effective Communication Is Strategic Communication
To address communication issues, York says that companies need to start thinking about communication strategically. "Now, we have to think about an internal communication calendar, where you preplan, you strategize, and you pinpoint when communication will go out, so there's no extended time when you don't hear from leadership," York says.
While strategic communication takes time and effort to execute effectively, York thinks that companies that make transparency a core value, rather than a short-term goal, will see greater success in boosting employee morale.
Tips on How to Boost Employee Morale
Leaders wondering how to boost employee morale should consider evidence-based tips and techniques to keep morale high and improve it when it falters.
The following are not quick fixes. They require companies to work hard on identifying their culture and values and making sure that employees feel these values match their own.
1. Empower Workers to Set and Share Goals
Every employee is an individual person with unique needs and goals — but some organizations are better than others at empowering their workers to set and share their professional goals. Those that do tend to enjoy greater employee morale and, by extension, retention.
Across the globe, only 40% of employees strongly agree that their supervisors or colleagues seem to care about them personally, according to a 2022 Gallup study. By increasing that ratio to 8 in 10, organizations could enjoy 41% less absenteeism, Gallup estimates.
Successful leaders understand the importance of creating strong communication channels and structuring time for managers and workers to get to know one another as individuals, recognize achievements, and explore opportunities for growth.
2. Create A Culture of Regular Feedback
York says the best thing that organizations can do to boost employee morale is provide regular feedback.
"Knowing individual employee goals and providing them feedback constantly throughout the year — that's a key piece of leadership communication," says York.
When it comes to providing quality feedback for improving and maintaining morale, the data shows employees want opportunities for learning and growth. Only around 33% of employees strongly agreed that they had opportunities to learn and develop at work, according to the Gallup study. By doubling this percentage, companies could achieve 14% more productivity and 39% less absenteeism across the globe, Gallup estimates.
3. Foster Familiarity Across Teams with Creative Communications
Employees may need more information about the activities and processes of other teams at their organization. Employees' lack of insight into the inner workings of their organization can be exacerbated by remote and hybrid working environments. Around 90% of executives and 70% of workers reported that their remote teams needed better opportunities for social connection, according to a 2022 poll reported by the Society for Human Resource Management (SHRM).
York describes how creative approaches to the transparency problem can lead to better connections through digital, asynchronous communication. In particular, he notes how some organizations have found success in promoting friendly relationships across teams by creating low-stakes digital media content that gives team members the opportunity to tell their colleagues, in their own words, who they are and what role they have at the organization.
An organization might say, "we want you to think of a little skit or fun thing to explain your department to the whole company so when someone over in finance, or in HR, or any other department mentions your department we know what that means," York explains.
"It's a fun way to then get a broader scope," he says. "It makes me feel a little bit more connected to the overarching organization; I understand the moving parts. It's a way to get some lighthearted communication out there — that's not dire by any means — and also increases that morale and buy-in for the organization."
Employee Morale Starts with Good Leadership
Good leaders understand that employee morale can be cultivated and even restored after a crisis. Leaders wondering how to boost employee morale should start by learning strategic business communication skills.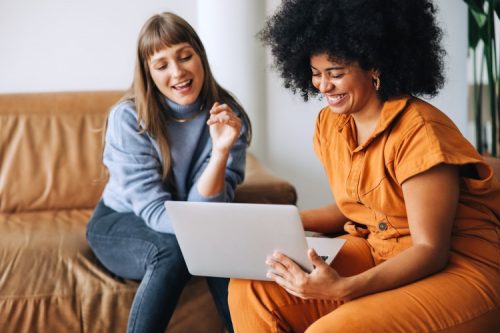 Ready to communicate strategically? Read more about Dr. Dustin York's work on communication as well as his vision for digitally transforming higher education, then explore Maryville University's online communication degree offerings. Learn how a communication degree program can help you develop the strategic leadership skills you need to succeed.
Those who are interested in learning more about how effective leaders communicate with their teams can consider Maryville University's online Bachelor of Arts in Communication and Master of Arts in Strategic Communication and Leadership programs.
Recommended Reading
Maryville Professor Wins AMA Marketing Leader Award
Navigating Social Media Trends: Benefits of Influencer Marketing
Sources
U.S. Bureau of Labor Statistics, "Empirical Evidence for the 'Great Resignation'"
Fast Company, "Leaders: This Is Exactly What 'More Communication' Should Look Like"
Gallup, "How to Measure Employee Engagement with the Q12"
Harvard Business Review, "How CEOs Can Support Employee Mental Health in a Crisis"
Indeed, "Culture vs. Values: What's the Difference? (With Examples)"
LinkedIn, "Morale and Motivation in the Workplace"
Robert Half Talent Solutions, "3 Signs of Low Employee Morale and How to Meet the Challenge"
Slack, "5 Proven Methods for Boosting Employee Morale"
Society for Human Resource Management, "Remote Workers Value Flexibility but May Feel Isolated"
Vantage Circle, "10 Ways to Rebuild Team Morale at Workplace"