What Is Mainstream Media?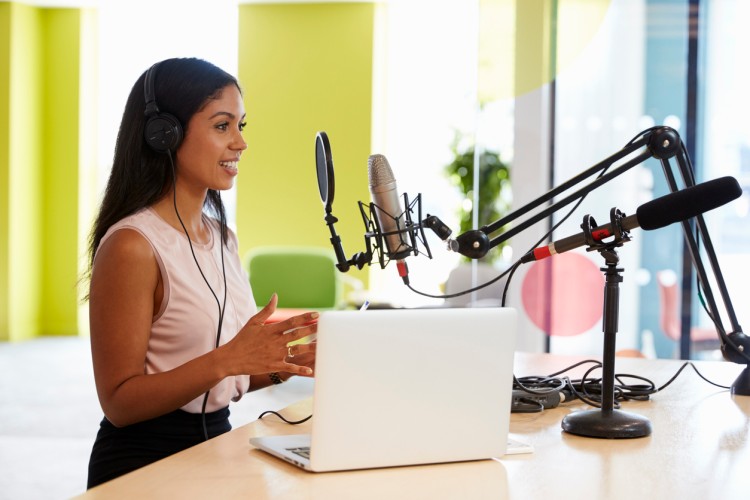 Tables of Contents
In today's multifaceted media environment, exactly what is mainstream media? Until about the early 2000s, mainstream media, which simply refers to where most Americans get their news, generally included a person's local newspaper, local TV affiliate, and one of three national broadcast news programs. Nowadays, the media landscape is more complex. It has broadened from traditional news sources (print, TV, and radio) to video, AM/FM radio, podcasts, satellite radio, and social media. It also now includes news producers and aggregators. And as it has expanded, it's become more fragmented, so that even traditional media can have narrower and narrower audiences.
Alongside these changes in news delivery is the polarization of the U.S. citizenry. Today, rather than a shared news landscape in which the facts of an event can be agreed upon, each community receives and shares its own version of news and editorial commentary. News that goes viral is subject to confirmation bias, in which people share stories that confirm their political and cultural values and often denigrate the values of others.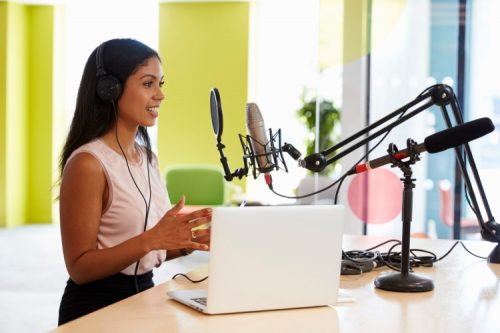 Politicians and others have made claims that mainstream media reporting is false and biased and have decried reporters and news providers. This has led to confusion and distrust: In fact, 33% of Americans say they have no trust in mass media, according to a Gallup poll from September 2020.
Actual misinformation and fake news have further eroded trust in political and government institutions. The fast pace at which media goes viral makes it challenging to find and stamp out fake news. In 2016, false news spread faster on Facebook than any other platform, according to a study published in Nature Human Behavior.
The term Fourth Estate has been used to describe the role of journalism as a pillar of democracy since the 1840s. A free press that prioritizes accuracy ensures that government at all levels remains accountable to its citizens. It also provides a platform for diverse editorial and commentary. However, the combination of political polarization, growing media distrust, and the rise in fake and falsified news puts pressure on both mainstream and alternative media outlets.
The news industry needs communicators who understand the role that journalism, media, and diverse viewpoints play in ensuring that citizens are well-informed. A bachelor's in communication can provide a foundation for a career in journalism and social, digital, visual, and other new forms of media and communications. It is just the career for a student who is looking for a way to make a difference on the local, state, or national stage.
What is considered mainstream media?
Newspapers, television news networks, cable news, and radio are generally considered mainstream media outlets. In a study by the Pew Research Center, most Americans agreed the following news organizations were examples of mainstream media: ABC News, The New York Times, MSNBC, Fox News, and the aforementioned CNN and WSJ. All of these organizations have the following in common: They hire trained journalists to cover the news, editors to ensure quality and accuracy, and media staff to present the news across channels. Separate from the news team are other departments — editorial and op-ed for opinion and commentary, such as political endorsements; features (non-news pieces); and the advertising sales department. Mainstream media uses multiple channels to reach their audience, which may include: print, video, broadcast, digital, podcasts, live recordings, etc.
It's easy enough to determine what is considered mainstream media, right? Big companies under corporate umbrellas with trained journalists and vast resources that report on news stories and disseminate stories through a variety of channels, from print to podcast, are mainstream media.
But how about Facebook and Alphabet (Google's parent company)? A case can be made that social media platforms such as Facebook, Twitter, and Instagram and search engines such as Google are part of mainstream media. Even though these tech giants aren't news organizations, many news consumers would say they get their news from Twitter, YouTube, or Facebook. This content comes from a wide variety of providers, ranging from large print, TV, cable, and digital providers to smaller outlets, such as independent websites and podcasts.
In Facebook's case, its users like and share articles that go viral, leading to increased readership. In Google's case, the search algorithm surfaces trending news and other articles tailored to the user's search history. A news consumer who listens to podcasts and watches videos on YouTube may still be getting news content from The New York Times and never once subscribe to the newspaper.
And what about Slate Magazine, a liberal online magazine that was born in the internet era and has never been a print magazine? It's smaller than the giants referenced above but offers articles, video, podcasts, and in-depth research by its team of reporters and analysts who have journalism and communications backgrounds. Or, on the right, the Daily Wire, a similar news website?
While these two media companies may wish to be considered independent or alternative, a case can be made that they are also mainstream media.
What are the different types of media?
As discussed above, news is disseminated via the different types of media channels. Media companies must meet their audiences where they are, and increasingly, audiences are going to be found online. According to Pew Research Center, over 80% of Americans get the news from their digital devices, although they may be clicking on a link from their Facebook app rather than the news site's website. Because of this disconnect between news and news sources, Pew reports that audiences often don't know if the site where they get their news does its own reporting.
In one of the most famous quotes about news and media, communications thinker and writer Marshall McLuhan stated, "The medium is the message." McLuhan was talking about TV and mass media in the 1960s, but his quote could apply to the different media channels today.
So, what are the different types of media?
Print media
Newspapers and magazines are examples of print media. Sometimes referred to tongue-in-cheek as "dead tree media," newspapers and magazines have seen falling circulation as their audiences have moved to consuming news online. Journalism.org estimates that in 2000, newspaper circulation stood at just over 55.7 million subscribers. In 2020 that figure was 28.5 million.
The digital subscriber landscape for print media varies. National newspapers such as the New York Times and The Wall Street Journal have built a large subscriber base of paying readers — 3.4 million digital news subscribers for the Times, and more than 2 million digital subscribers for the WSJ. On the other hand, local newspapers have struggled to maintain and build their online subscriber base. According to some studies, local newspapers have not been able to grow their online readership at the same rate as their national counterparts. Instead of replacing revenue lost from dropping print circulation, local news paywalls seem to have discouraged subscribers.
Radio and satellite radio
Radio and satellite radio have not seen the same vast drop in audience that has impacted print media. According to Pew Research Center, AM and FM radio continued to reach the same number of listeners from 2009 to 2018. However, stations with an all-news format have seen a slight drop in revenue for the same period. Satellite radio fared better. SiriusXM satellite radio had around 31 million subscribers in 2020, up from 20 million at the end of 2010.
Television and cable
It used to be easy to define the difference between TV news and cable news. Television news dates back to the late 1940s and has evolved over the decades into national news networks, including ABC, NBC, CBS, Fox, and PBS. The networks and their local affiliates air broadcasts that viewers pick up, originally via antenna and now digitally in most markets. Traditional TV news aired twice a day, at 6 pm and at 10 pm.
In 1980, CNN was founded, providing 24-hour news coverage and creating the 24-hour news cycle. CNN made use of satellite technology to distribute its news programming. It changed the news landscape and created a new competitor for traditional television news.
As current technology shifts toward digital media, more viewers are accessing broadcast news and cable news via their phones, their computers, or their tablets. Consequently, ratings and subscriber figures have fallen. Cable subscribers continue to "cut the cord," dropping pay-TV services, according to eMarketer. Nielsen, the ratings measuring service, shows that TV news viewership has dropped as well, although Nielsen acknowledges that it does not track viewership through digital technology.
Digital media news platforms
Digital media, including websites, social media, streaming services, and search engines, are a vital part of news delivery. Every news organization, no matter whether it started as a traditional print or TV news provider, has an online presence. Reporters go live on Facebook, serve video to YouTube, tweet links to stories on Twitter, and record podcasts to provide additional coverage. Other digital media platforms are news aggregators. Google News, for example, provides a curated list of news links, rather like a Page 1 of a traditional newspaper.
Top seven mainstream media companies
According to Investopedia, the largest U.S. publicly traded mainstream media corporations are as follows:
News Corp. With a market capitalization of $14.45 billion, News Corp. is best known as the owner of Fox News, The Wall Street Journal, and the New York Post.
The New York Times Company. With a market cap of $7.1 billion, the company owns The New York Times and its own digital platform, as well as The Boston Globe.
Nexstar Media Group. With a market cap of $6.3 billion, Nexstar acquired Tribune Media in 2019. It owns or provides programming to nearly 200 TV stations in 115 markets.
Sinclair Broadcasting. With a market cap of $2.45 billion, Sinclair owns or provides news and sports content to around 190 TV stations in around 90 markets.
E.W. Scripps. With a market cap of $1.6 billion, E.W. Scripps operates around 60 TV stations in some 40 markets and publishes news on a variety of digital platforms.
Gannett Co. Inc. With a market cap of $691 million, Gannett publishes USA Today and operates more than 40 TV stations.
Daily Journal Corporation. With a market cap of $400 million, the company publishes newspapers in California and Arizona.
As the media landscape has changed, outlets have had to consolidate to increase efficiencies and better survive in a competitive marketplace. However, this has resulted in worries that when large corporations own a significant percentage of news outlets, diverse voices are not heard. These mainstream media companies have newspapers and TV stations in hundreds of markets, which may also stifle local competition.
What is alternative media?
As the news landscape has fragmented, it's been stratified into two main branches, mainstream media vs. alternative media. Having covered what mainstream media is, let's take a closer look at the question, what is alternative media?
Alternative media is generally defined as independently owned news and information websites, publications, magazines, and digital media that cover the news from a specific point of view, whether that viewpoint is from a political minority, an ethnic group, or another independent community. Depending on the publication or news site, alternative viewpoints can range from standard news coverage and analyses of current events to editorial commentary and the occasional conspiracy theory.
Alternative media relies upon and amplifies "citizen journalism," which encourages news and commentary from ordinary people on current events, such as taking video at protests and reporting on local or national news events. In the era of the internet and social media, citizen journalism has flourished.
The impact of the internet on alternative media outlets that would otherwise lack the financial resources to distribute content can't be underestimated. The ability to reach an audience on any device or platform; push news to readers, viewers, and listeners; and make use of citizen voices is invaluable.
Traditional forms of alternative media are alternative newspapers in urban markets that focus on culture, arts, and entertainment while also covering local news. They usually have nontraditional advertising as well. Examples of alternative weeklies include The Village Voice in New York City, The Riverfront Times in St. Louis, and The Austin Chronicle in Austin, Texas.
Other alternative media examples are news sites that appeal to specific political schools of thought. For example, The Daily Kos (liberal) and Breitbart News (conservative) are aimed at very different audiences and put a spin on current events according to their philosophies.
While radio news outlets are often seen as mainstream media, some specific radio programs, along with podcasts, can be categorized as alternative media. Alex Jones and the late Rush Limbaugh are well-known examples of conservative radio commentary. Popular progressive podcasts include FiveThirtyEight Politics and Vox's The Weeds.
Mainstream media vs. alternative media
Both branches of news media serve important purposes, and both are necessary to a strong democracy and informed citizenry. Diverse voices and viewpoints provide greater context to events, as does choosing which story to tell and how to tell it.
Nowadays, mainstream media has the largest audience, the largest advertising revenues, and the most resources. Critics say that mainstream media is biased toward the left and lacks objectivity. Another criticism is that corporate media ownership stifles independent voices and viewpoints.
In contrast, alternative media outlets try to stand out in the crowded media landscape by providing a different viewpoint on the news. They generally don't have a print or television presence but instead rely on digital and video to reach their audience. Alternative media will make no bones about their political views and aim themselves at news consumers who are looking for that specific point of view. They may not have a news team but provide commentary or news aggregation.
Even corporate-owned conservative news outlets claim the mantle of alternative media. To be sure, Fox News was founded in 1996 as a conservative answer to CNN. However, Fox is owned by a large corporation and considered to be part of the mainstream media by most Americans, according to Pew Research Center.
When comparing the two, mainstream media vs. alternative media, one difference is the perceived independence of the latter. The thinking goes that corporate ownership will subvert editorial independence, while alternative media, by serving its smaller audience, has more freedom to report the news that the mainstream media has no interest in. Alternative media outlets have broken stories that were later picked up by mainstream outlets, such as in 2018, when ProPublica reported on children separated from their parents at the U.S.-Mexico border.
Build essential skills and knowledge for a rewarding career in media
While modern news organizations strive for objectivity, that was not always the case. Colonial-era publishers and pamphleteers were highly partisan and not afraid to show it. Colonial newspapers were instrumental in raising outrage against the Stamp Act in 1765, when the British levied a tax on paper documents. The outcry led to the American Revolution. In 1898, the Hearst newspaper group ginned up the Spanish-American War with the headline, "Remember the Maine!" in reference to the unexplained sinking of a U.S. battleship. Founder William Randolph Hearst also famously telegraphed his reporter on the scene in Cuba, "You provide the photographs. I'll furnish the war."
To this day, newspapers have an editorial point of view, although in traditional news organizations, the divisions between news, editorial, and advertising sales are supposed to be hard lines.
Anyone interested in mainstream media vs. alternative media should understand that the tension between the two is necessary for a robust democracy, as is the tension between news, commentary, and editorials. Journalists who have the skills and background to inform citizens and spur action are much needed in today's fast-paced and ever-changing media landscape.
If the idea of being part of the mix of influential ideas and commentary is exciting to you, then you should consider Maryville's online Bachelor of Arts in Communication degree program. Explore how this degree can start your career in mainstream or alternative media with courses on strategic communications and digital, social, and visual media technologies.
Recommended Reading
The Future of Media: Concepts and Trends for Communication Professionals
The Rise of Digital Journalism: Past, Present, and Future
How Technological Advancements Will Shape the Future of Journalism
Sources
Britannica, "Citizen Journalists"
The Canadian Encyclopedia, "Marshall McLuhan"
Deadline, "Network Evening News Viewership Drops from Levels at Start of Pandemic Shutdowns"
Dictionary.com, "Mainstream Media"
EMarketer, "US Pay TV Suffers Historic Cord-Cutting"
Gallup, "Americans Remain Distrustful of Mass Media"
Houston Chronicle, "Mainstream vs. Alternative Media"
Investopedia, "The World's Top 10 News Media Companies"
Marketplace.org, "40 Years of CNN and the Birth of the 24-Hour News Coverage"
Marketwatch, "Television Networks Are Complaining that Nielsen Isn't Accurately Measuring Viewers as Stats Show a Decline"
Misinformation Review, "Misinformation in Action: Fake News Exposure Is Linked to Lower Trust in Media, Higher Trust in Government When Your Side Is in Power"
Nature Human Behaviour, "Exposure to Untrustworthy Websites in the 2016 US Election"
Naval Historical Foundation, "Remember the Maine!"
News Generation, "Radio Facts and Figures"
Nielsen, "Young, Diverse Audiences Are Leaning Into TV News"
Nieman Foundation, "The Wall Street Journal Joins the New York Times in the 2 Million Digital Subscriber Club"
Oxford Bibliographies, "Alternative Journalism"
Pew Research Center, "Audio and Podcasting Fact Sheet"
Pew Research Center, "Broad Agreement in U.S. — Even Among Partisans — on Which News Outlets Are Part of the 'Mainstream Media'"
Pew Research Center, "Measuring News Consumption in a Digital Era"
Pew Research Center, "More Than Eight-in-Ten Americans Get News from Digital Devices"
Pew Research Center, "State of the News Media"
Pew Research Center, "Newspapers Fact Sheet"
SiriusXM, "SiriusXM Beats 2020 Subscriber Guidance and Issues 2021 Guidance"
SiriusXM, "SiriusXM Increases Year End 2010 Subscriber Guidance"
Town & Country, "The Best Political Podcasts to Listen to Now"
Tribune Media, "Nexstar Media Group Completes Tribune Media Acquisition Creating the Nation's Largest Local Television Broadcaster"
What's New in Publishing, "Why Local News Outlets Struggle with Digital Subscriptions"