Benefits of a Certificate Program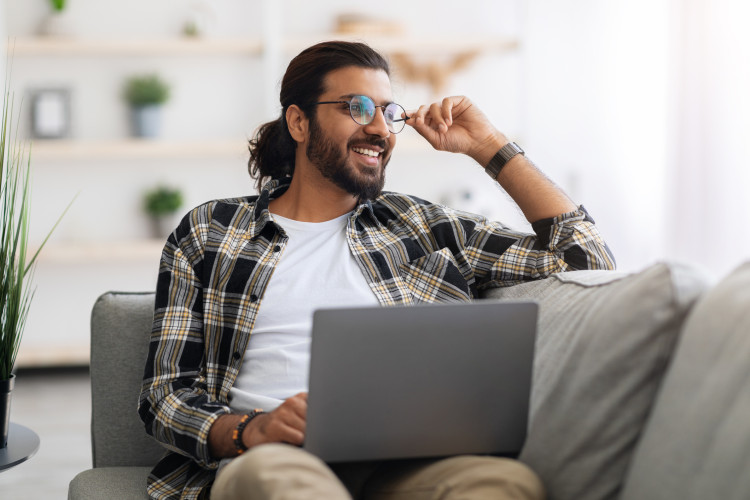 Students take an average of 52 months to complete a bachelor's degree program in the United States, according to the National Center for Education Statistics. For professionals striving to stay current in their fields or seeking a career pivot, completing a certificate program can be a faster, more efficient way to gain the requisite knowledge and skills compared with a traditional degree program.
As education changes, the professional landscape must evolve to keep up. Consider the benefits of a certificate program, such as flexibility and stackability, and learn why more students are opting to earn online certificates in place of, and in addition to, four-year degrees.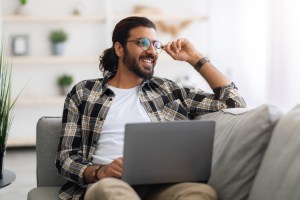 What Are Certificate Programs?
A certificate program is an educational opportunity offered by a college or university that focuses on a specific career field, industry, or skill. Rather than being broad in focus, certificates demonstrate specific competencies to employers, such as proficiency in data science, cybersecurity, user experience and user interface (UX/UI), or another emerging field.
Many certificates can be earned on their own or "stacked" on top of bachelor's or master's degrees. Some certificate programs may be available only to students who already have a certain level of higher education, but many have no such requirement.
What Makes College Certificate Programs Different?
Unlike traditional degree programs, a certificate program does not require students to take electives — courses that can be costly and time-consuming en route to a traditional degree. In contrast, a certificate program empowers students to laser-focus on learning the exact concepts, skills, and techniques required to pursue the jobs they want in the field they want.
For example, a certificate in data science can enable professionals to develop in-demand industry skills, including proficiency with Python, Amazon Web Services, R, and MySQL. With a focus on practical, real-world experience, certificate programs can equip students with these career-building tools in a matter of months, not years.
Because certificate programs are so flexible, especially when offered online, they allow students to upskill (building upon existing skills) or reskill (becoming skilled at a new activity) quickly — potentially making them more desirable in the job market.
What about bootcamps? Coding bootcamps started as privately offered alternatives to degrees. However, programs offered by private companies are not accredited, even when they're offered through university partnerships. Only a handful of university bootcamp programs are accredited. Accreditation matters to employers because it conveys that the program has passed rigorous evaluation from experts in the field. Choosing a certificate program from an accredited institution can help future employers recognize the quality of a worker's education.
What Are the Benefits of a College Certificate?
College certificates can propel professionals to the next stage of their careers. Some of the benefits of a certificate program include the following.
Developing Practical Skills
Beyond theory, graduates need hands-on skills and experience to jump into technical fields and perform well. Focusing on the skills needed to thrive in emerging technical fields, certificate programs can empower students to learn:
Amazon Web Services (AWS)
DevOps
Object-oriented application design
Programming languages such as Java, JavaScript, C++, and Python
iOS application development
Certificates often place a greater emphasis on practical skills compared with four-year degrees, making a certificate program a preferable option for a professional looking to sharpen their skills or take the next step in their career.
Saving Time and Money
Certificate programs tend to take less time than a traditional degree, with some certificate programs lasting only a year or less — potentially saving students time and money.
Furthermore, students who want to develop career skills may not have the flexibility to do so in a four-year degree program. Certificate programs may offer the flexibility students need to balance work and family schedules while developing much-needed competencies.
Stacking Credentials
Stacking credentials is an increasingly popular practice for students working to advance in emerging subfields, including artificial intelligence and cybersecurity. Students who have earned a bachelor's degree in an unrelated field, for example, may pursue a cybersecurity certificate to reskill and become more competitive for cybersecurity jobs.
Stacking credentials may help job candidates stand out. Stackable certificates can improve employment rates and wages, especially in health or business fields, according to Brookings Institute research. Credentials demonstrate that a candidate possesses proficiency in a given area and is committed to continuous learning.
Certificate Programs in Fast-Growing Career Fields
Industries evolve, and education should evolve with them. Consider how the following online certificate programs offered by Maryville prepare students for successful careers in fast-growing career fields.
Communication Sciences and Disorders
Professionals who specialize in communication sciences and disorders help individuals overcome communication-based impairments. The U.S. Bureau of Labor Statistics (BLS) projects that the need for speech-language pathologists will increase by 21% from 2021 to 2031, which is much faster than the average growth for all occupations. Plus, the median annual wage for speech-language pathologists was $79,060 as of May 2021.
Maryville's online communication sciences and disorders certificate program provides a foundation for students already possessing a bachelor's degree to earn the skills they need to prepare for graduate education in speech-language pathology or audiology — an important step toward a meaningful career in communication sciences.
Cybersecurity
With technology always evolving, cybersecurity experts have increasing opportunities to prevent data breaches, curb phishing attempts, and stop ransomware attacks. The BLS projects that information security analyst job opportunities will grow 35% from 2021 to 2031. People with this job title earned a median annual wage of $102,600 as of May 2021.
Maryville's online certificate program in cybersecurity is designed to help students bring cybersecurity expertise into business settings, protecting valuable company assets and keeping sensitive information private.
Software Development
Software developers design computer applications (apps) or programs that people use every day. These professionals often work on teams with other software developers and quality assurance analysts to support system design and software publishing. The BLS projects the need for such professionals will grow 26% from 2021 to 2031. Professional software developers earned a median annual wage of $120,730 as of May 2021.
Maryville's online certificate in software development provides students with an affordable, accredited route into rewarding computer science jobs. The curriculum covers in-demand skills, support with learning programming languages, and opportunities to develop proficiencies in critical areas including Amazon Web Services and DevOps.
Who Should Get a College Certificate?
Anyone who values flexible, practical learning with an emphasis on skill building and real-world experience may benefit from a college certificate program. The benefits of a certificate program may be especially appealing to certain types of students, such as those who:
Work part-time or full-time jobs
Support their families
Care about saving money and resources
Seek to upskill or reskill to advance in their current careers or change jobs
Value the efficiency and focus of a college certificate program compared with college degree programs
Refresh Your Career with a College Certificate
A college certificate program can offer many benefits for career-minded students. With the affordability, flexibility, and stackability of online certificate programs, it's no wonder so many students are choosing to pursue a college certificate in addition to, or in place of, a traditional degree.
Learn more about Maryville University's online certificate programs, each offering students unique opportunities to gain college-level skills and pursue their careers of choice in less time than completing a traditional degree would take.
Recommended Reading
Certificate vs. Degree: Which Path Is Best for You?
Benefits of Continuing Education for Job Market Uncertainty
MSN and Post-Master's NP Certificates Informational Webinar
Sources
Brookings Institution, "Stackable Credentials Can Open Doors to New Career Opportunities"
CNET, "Online Coding Bootcamps: 4 Things No One Tells You"
National Center for Education Statistics: Fast Facts: Time to Degree
TechTarget Network, "CS Degrees vs. Cloud Certifications: Compare the Pros and Cons"
U.S. Bureau of Labor Statistics, Computer and Information Research Scientists
U.S. Bureau of Labor Statistics, Information Security Analysts
U.S. Bureau of Labor Statistics, Software Developers, Quality Assurance Analysts, and Testers
U.S. Bureau of Labor Statistics, Speech-Language Pathologists
Wired, "More Students Are 'Stacking' Credentials En Route to a Degree"