Certificate vs. Degree: Which Path Is Best for You?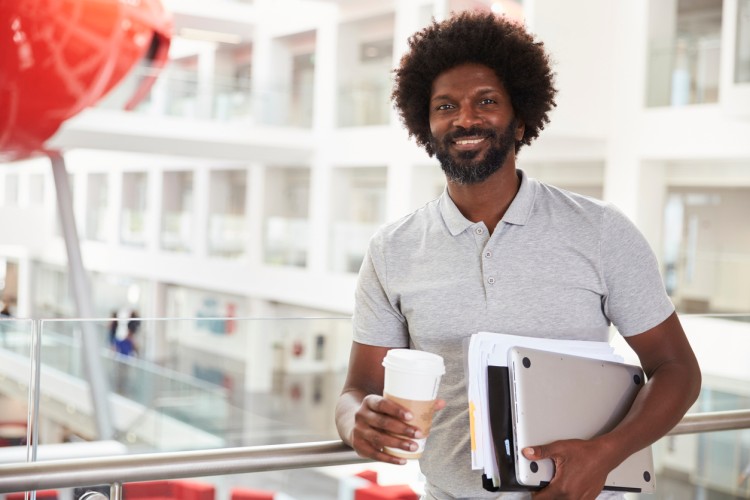 You've been thinking about going back to college for a while, and the time is right. A 2020 report from the World Economic Forum projects that 42% of the core skills required to perform existing jobs will change by 2022. Returning to school can help you update the skills necessary for your current job, get ready to apply for a higher position, or prepare for a new career.
Colleges today are increasingly offering certificates and degree programs for nontraditional students that suit their needs and meet their requirements for flexibility. You can choose an online certificate program tailored to working students that will help you keep your skills up to date or prepare you for another career.
Going back to college after being in the workforce can seem daunting. The first step is to compare a certificate vs. degree and decide which is best for you based on your current situation and goals.
What are certificate programs?
A college certificate program offers a curriculum that focuses on a specific career field, industry, or skill. It offers the opportunity to acquire up-to-date knowledge of evolving industry best practices more quickly than they can be acquired through a full degree program. A certificate shows that you're willing to stay current in your field and learn new skills, and employers are increasingly considering alternate credentials in hiring. A 2021 Pearson Education study reports that six in ten employers are open to hiring candidates with non-degree certificates, up from four in ten in 2019.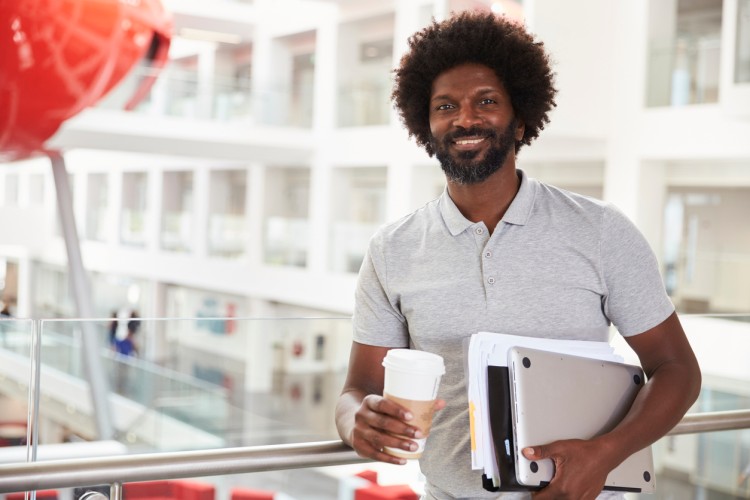 Certificate programs can be more flexible and less costly than a traditional bachelor's or master's degree. You won't need to fulfill the general education requirements that are part of a traditional bachelor's degree program. And some certificate courses can later be applied to a bachelor's or master's degree.
Certificate programs offered by universities shouldn't be confused with industry certifications or professional licenses, which are typically offered through companies or industry associations — although some universities help prepare you for these credentials.
IT and healthcare are just two of the industries that require continuous education to stay current with changes in the field. The following are some of the benefits of certificates:
IT certificate advantages
In tech, change happens fast. Certificates can present the latest breakthrough in technology — such as quantum computing or zero-trust searches. IT professionals can quickly ramp up their knowledge with a certificate program, giving them the flexibility to focus on the next big thing. For IT hiring managers with specific job requirements, a recent certificate in a newly developed technology may hold more weight than a previously earned four-year degree, although a traditional computer science degree is an excellent foundation on which to add the knowledge gained through certificate programs.
Nursing certificate advantages
Nursing is also well suited to certificate programs. For nurses who already have a degree, certificates in particular specialties can add new skills and enhance existing ones. For example, nurses who already have a Master of Science in Nursing (MSN) can move toward a more specialized career by earning a post master's NP certification in a field such as adult-gerontology primary care, pediatric primary care, adult-gerontology acute care, or family nurse practitioner care.
"Stackable" certificates
Some certificate programs are stackable, meaning you can earn multiple certificates as you upskill and reskill. Stacking certificates allows you to earn a short-term certificate, reap the immediate benefits of that experience, then when your schedule allows, combine that certificate with others to work toward a degree, for example.
The Brookings Institution reports that stackable certificates, sometimes called microcredentials, have taken off during the pandemic, as unemployment rates hit record-setting highs and displaced workers looked for ways to improve their prospects.
Who should get a certificate?
A certificate is the ideal solution for students who want to increase their skills quickly or take the first incremental steps toward changing their careers. While full-time students can certainly benefit from certificate programs, especially in tech, those already working full time or balancing family and other obligations may get the most out of them. The programs are flexible, cost less than a traditional degree, take less time to complete, and focus on an up-to-date knowledge base.
What is a degree?
A traditional bachelor's degree is typically a four-year program that provides a broad educational base. The curriculum includes both general education courses and courses specific to an industry or career field. Another common degree is the master's, which typically takes about two years to complete and provides more industry-specific knowledge for students looking to advance their careers.
Some university degree programs are designed to prepare you to pursue the necessary industry certifications or professional licensures associated with your field of study. The college degree experience is not just about preparing you for the workforce; it's also designed to expose you to a broad range of disciplines, and opens the door to a master's degree or doctorate.
Who should get a degree?
Earning a degree can be a valuable component of a successful career. According to the Brookings Institution, the median career earnings for someone with a bachelor's degree are $1.28 million — 70% higher than that of someone with some college but no degree.
For traditional students who enter college just out of high school, a degree can be a springboard into the working world. It also lays the groundwork for credentialing down the line for careers that require it. Employers value a college education: According to a survey of employers by the Association of American Colleges & Universities (AAC&U), 87% of respondents said they believe a college degree or credential is worth the time and money.
Nontraditional students, who pursue college later in life and may have work or family obligations, can take advantage of online courses and flexible scheduling to get a bachelor's or master's degree, although it may take longer than average if you attend part time. If you went to work rather than college right out of high school, or started a degree but didn't finish, completing a bachelor's degree can be a chance to improve your career prospects or advance or upskill in your current field.
For individuals who want to move into a different or higher-level career, graduate school can be crucial. Pearson Education's 2021 Employer Research Report found that 77% of employers consider a master's degree important when hiring for senior-level positions.
The benefits of education are also clear in salary ranges. The U.S. Bureau of Labor Statistics reports that in 2019, median weekly earnings for those with a master's were 20% higher than those with a bachelor's, and those with a doctorate made 26% more than those with a master's.
In short, a degree is a good bet for a student who has the motivation to advance as well as the time and bandwidth to take on a long-term project.
Certificate vs. degree: The fundamental differences
When looking at a certificate vs. a degree, the fundamental differences can help guide you toward determining which is the best route for you.
A certificate program covers only the coursework that is relevant to the field. It focuses on specific skills and practical knowledge. You don't have to take courses outside your area of focus. You can complete a certificate in one or two years, depending on the program. Certificate programs serve students who are currently in the workforce and are looking to upskill in their current jobs or reskill for a different career entirely.
Getting a certificate requires a smaller investment of time and money than a degree. Costs vary widely, depending on the type of certificate and the institution.
A degree program offers a broader curriculum and provides you with the opportunity to study a wide range of topics, not just your major. A bachelor's degree program prepares you for the workforce with a general education background plus specialized knowledge in your chosen field, while master's degrees may be more career focused. Generally, you will still need to adjust to the workforce and learn some specific responsibilities on the job.
While degree costs range widely and depend on whether you are paying in-state or out-of-state tuition, as well as whether a college is a public or private institution, degree programs include far more credit hours than certificates, and so are more expensive.
Your future starts now
Every educational path is unique. Now more than ever, opportunities are open for you to choose exactly how you want to take the next bold step in your career.
Both a certificate and a degree can help you reach your goals. Most importantly, both help you build your skills and stay relevant. Explore Maryville University's online certificate programs and degree programs and chart your path today.
Recommended Reading
Comparing Nursing Degree Certificate: Practical Nurse vs. RN
The Benefits of Continuing Education in an Uncertain Job Market
Maryville's Approach to Technology and Higher Education in the Digital Age
Sources
American Association of Legal Nurse Consultants, "Certification vs. Certificate"
Association of American Colleges & Universities, "How College Contributes to Workforce Success"
Brookings Institution, "Major Decisions: What Graduates Earn Over Their Lifetimes"
Brookings Institution, "Stackable Credentials Can Open Doors to New Career Opportunities"
Exploding Topics, "7 Important Computer Science Trends 2021-2025"
Fast Company, "'No College Degree Required': Google Expands Certificate Program for In-Demand Job Skills"
Forbes, "2 Reasons Why a Certificate Is Better Than an Expensive Graduate Degree"
Fortune, "IBM's New Path to a Six-Figure Salary Doesn't Require a College Degree"
Houston Chronicle, "Can I Get an Entry Level Job With a Certificate of Completion From a College?"
Houston Chronicle, "How to Address Not Having a Degree When Applying for a Job"
International Board of Credentialing and Continuing Education Standards, "The Difference Between Certificates, Certification and Licensure"
National Center for Education Statistics, "Projection of Education Statistics to 2028"
Pearson Education, "The Currency of Learning: 2021 Employer Research Report"
TechTarget Network, "CS Degrees vs. Cloud Certifications: Compare the Pros and Cons"
Wired, "More Students Are 'Stacking' Credentials en Route to a Degree"
World Economic Forum, "We Need a Global Reskilling Revolution — Here's Why"