How to Become a Technical Writer
How to Become a Technical Writer
How to Become a Technical Writer
Students with both a flair for writing and a passion for technology may be drawn toward a career in technical writing. In addition to turning complex, highly technical information into understandable language, technical writers create manuals, journal articles, and how-to guides for technology firms and other clients. Other job duties may include performing research, developing outlines, writing new content, editing existing content, writing procedure manuals, and working with technical staff to understand a project's requirements.
Individuals interested in how to become a technical writer can start by learning about the skills and proficiencies needed to be successful in the role. Earning an advanced degree, such as a Master of Arts in Strategic Communication and Leadership, can help prepare graduates to pursue jobs in the field.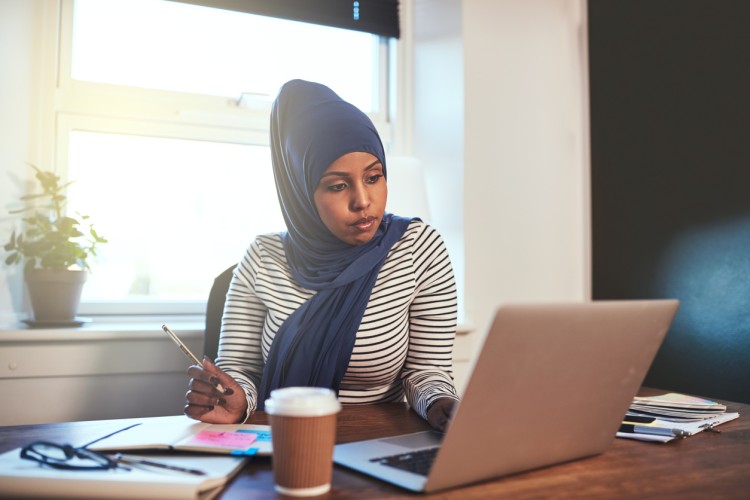 What does a technical writer do?
Technical writers use their language and communication skills to disseminate complex, technical information in a variety of fields, including healthcare, energy, government services, web design, software development, and medical technology. Although an individual's exact duties vary, responsibilities may include the following:
Evaluating the needs of people who use technical documents
Talking with product developers and studying product samples
Writing and revising product support content
Editing technical writing materials that have been prepared by other team members
Deciding when to incorporate photographs, illustrations, and graphs to increase users' understanding
Collecting user feedback to determine if content needs to be updated or improved
Most technical writers work as full-time employees in an office environment; however, freelance opportunities are often available. Freelance technical writers may work for a set, contracted period of time or on an as needed, per-project basis.
Steps to become a technical writer
Aspiring technical writers should start by developing the necessary skills. Although professional certifications and advanced education aren't required, applicants who demonstrate they have enhanced knowledge and skills are likely to have better job prospects.
Pursue an education
The first step toward a career as a technical writer is to enroll in a bachelor's degree program in a related field, such as English or communication, or a specialty science or technology field. Most employers prefer to hire candidates who have completed an undergraduate degree.
Gain real-world experience
Some technical writers begin their careers by completing an internship in a related technical field, which can help them develop technical communication skills. Technical writing internship opportunities can be found at engineering firms, medical device development companies, pharmaceutical manufacturers, and software development companies, among others.
Get certified
Technical writers aren't required to hold particular professional certifications; however, certification demonstrates advanced knowledge and skills. Technical writing certifications can be obtained through various associations, such as the Society for Technical Communication and the American Medical Writers Association.
Pursue an advanced degree
Professionals interested in advancing to managerial roles are likely to find that completing an advanced degree program, such as Maryville University's online Master of Arts in Strategic Communication and Leadership program, can help them further their career goals.
Technical writer salary
The U.S. Bureau of Labor Statistics (BLS) data shows that, as of May 2019, technical writers with annual earnings in the lowest 10th percentile made less than $44,320, while the median annual wage was $72,850. Although workers in the top 10th percentile had annual earnings of more than $117,250, individuals with the highest salaries are likely to have extensive experience and an advanced degree in a related field. Salaries can vary greatly based on experience level, industry, and location.
Employment outlook for technical writers
Individuals researching how to become a technical writer should know that job growth in the field is expected to be favorable. The BLS reports that employment of technical writers is projected to grow by 7% between 2019 and 2029, which is faster than the average growth projected for the labor force as a whole. According to the BLS, job increases will be driven by expansion and change in the electronics and high-tech industries.
Your path toward a career as a technical writer starts at Maryville
Technical communication skills are in high demand. Students interested in pursuing a career as a technical writer should start by developing the skills, knowledge, and communication proficiency that will enable them to be successful. Earning an advanced degree, such as Maryville's online master's in strategic communication and leadership, can prepare graduates with the expertise needed to thrive.
Are you ready to take a brave step toward a new career? Learn how Maryville University can help.
Recommended Reading
Journalist vs. Reporter: What's the Difference?
Copywriter vs. Copy Editor: What's the Difference?
Sources
Indeed, "Learn About Being a Technical Writer"
LinkedIn, "Job Description Template: Technical Writer"
Medium, "Technical Writing — Everything You Need to Know About Being a Tech Writer"
Be Brave
Bring us your ambition and we'll guide you along a personalized path to a quality education that's designed to change your life.