Why MIS Is a Good Major for Me
Why MIS Is a Good Major for Me
Why MIS Is a Good Major for Me
With the proliferation of technology jobs, businesses are looking for candidates who are not only computer and technology savvy but also understand business goals. Majoring in management information systems (MIS) is a way to gain hands-on experience in database design, accounting principles, project management, management principles, and software programming. This skill base gives graduates a platform to explore their career interests, whether they lie in technology or business.
Is MIS a good major? Consider the projections for job growth across the industry from 2016-2026: 12 percent for IT project managers, 24 percent for software developers, and 28 percent for information security analysts, according to the Bureau of Labor Statistics. This type of growth typically points to a talent shortfall, which tends to drive up salaries. MIS graduates can be among the top earners in the workforce, with starting salaries ranging from $50,000 to $70,000.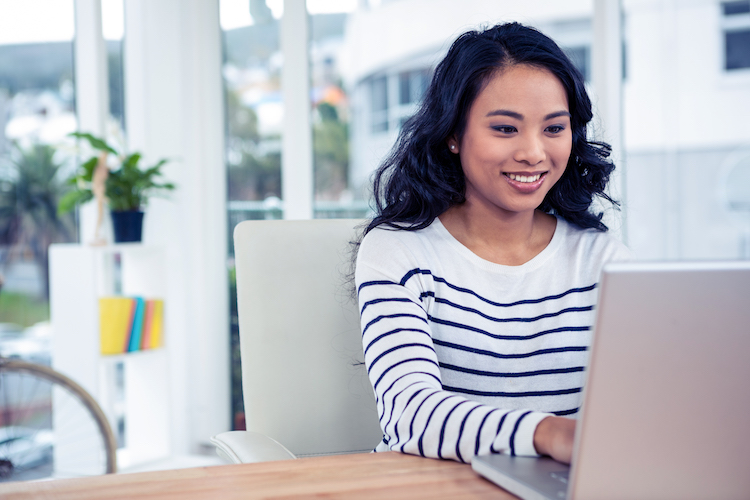 The Need for MIS Professionals and MIS Students
With the projected overall job growth above 10 percent through 2026, the IT industry is outpacing even the booming construction sector and easily bests the 6.8 percent general growth projected across all industries. The allure of an MIS major comes from the breadth of opportunities for future careers either the business or IT side of operations. Students are exposed to finance and economics as well as a cross-section of IT fundamentals, giving a broad understanding of fiscal and technological systems. Graduates can then choose their paths based on personal interests, knowing that the sector has support for all levels of experience.
As information management transitions from paper to digital across all lines of business, MIS graduates are needed in greater numbers to assist in the conversion. The specialized nature of the work and the advanced skill set needed combine with the growing demand to result in higher potential salaries. In addition to the aforementioned base salaries, it's relevant to note that the median yearly compensation for software developers and IT security analysts is close to $100,000.
What to Expect in an MIS Major
The management information systems major includes a general undergraduate curriculum with a requisite of at least one math course. Other courses in the major include business core classes that include corporate communication, macro- and micro-economics, financial and managerial accounting as well as management, marketing and finance foundational courses that provide a strong base of organizational competency. This is coupled with MIS-specific instruction in technology-focused project management, cybersecurity, database design, programming basics, operating systems, and networking. The MIS program aims to equip graduates with a solid foundation for working on the business side of technology companies, experience in a range of technical applications, and even the fundamentals of creating their own startup.
Is MIS a good major? For students who are passionate about learning and applying technological and business concepts, MIS can be an excellent choice.
Maryville's MIS Major
Here's what sets a Maryville MIS major apart from other programs:
Project-based learning
Learning the various disciplines of information technology and business management in the MIS major requires more than knowledge gained from lectures and textbooks. For this reason, Maryville students complete projects that require them to apply the skills they learn in the classroom.
Individual technology courses focus on the tools of the trade, such as database design, software development (IDEs, languages, and development methodologies), networking hardware, and customer relationship management (CRM) software.
Expert faculty
Not only is Maryville's teaching staff equipped with degrees in information technology, but many of the faculty members also have extensive real-world tech and business experience. Our experts not only introduce the IT tools but also demonstrate how they are used in practice.
Up-to-date curriculum
While Maryville's faculty brings its corporate world experience into the classroom, we also consult with employers across a range of industries to keep our courses relevant in the quickly changing world of technology.
Accredited
The Management Information Systems program at Maryville University is accredited by the Accreditation Council for Business Schools and Programs (ACBSP).
In today's competitive job market, it helps to have every advantage you can accumulate. Is MIS a good major? For aspiring technology professionals, the answer is yes. The major provides a solid base for graduates to stand on, which makes it easier to reach their goals. Learn more about the online Bachelor's in Management Information Systems at Maryville.
Sources
Forbes: The 10 Fastest-Growing Industries in the US
Forbes: The 10 Fastest-Growing Industries in the US Graphic
Be Brave
Bring us your ambition and we'll guide you along a personalized path to a quality education that's designed to change your life.