What Is International Studies?
What Is International Studies?
What Is International Studies?
A degree in international studies encompasses politics, economics, communications, art, religion, and even literature. It incorporates foreign languages, policies, and governments, and considers the architecture, legislation, beliefs, healthcare, and business practices of different nations. So what is international studies at its core? International studies is the examination of people living all over the globe in our interconnected civilization.
What Is an International Studies Major?
Courses and curriculum for students pursuing an international studies degree prepare them for a career with global impact. Students graduate with broader perspectives, new insights, and increased cultural sensitivity, which helps them avoid misunderstandings and bring diverse people together.
As part of a typical online Bachelor of Arts in International Studies program, students can take courses in a foreign language and are often encouraged to study abroad or complete an internationally focused internship. These opportunities give degree-seekers the real-world experience to complement their classroom learning, preparing them not only to pursue graduate studies but also to have the skills and competencies needed to be an attractive candidate in today's international job market.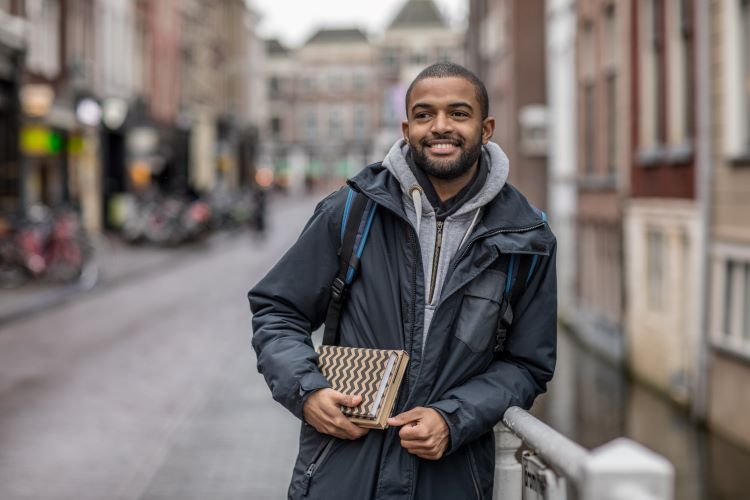 Defining International Studies vs. International Relations
There are several options available to you if you're interested in studying global topics. International studies programs tend to focus on a cultural understanding of the world, whereas an international relations program leans more heavily toward politics. International studies programs encourage students to become active participants in a range of global issues that touch on political issues, but focus on cultural understanding. Some topics you can expect to study in an international studies program include the following:
Global Studies and Issues. As our world becomes more interdependent, it's more important than ever to understand the cultural context of individuals, events, and trends. If you're pursuing a degree in international studies you can expect to learn about a wide variety of political, economic, social, historical, and literary trends that have had a global impact in the past and continue to influence world events in the present. By building a strong foundation in global cultures and issues, you'll be well-positioned for a career in the field.
World Culture. With so many cultures represented on the global stage, it's crucial to develop a deep understanding of different backgrounds. Through a variety of courses that focus on the meeting of cultures, including cross-cultural tolerance and communication, you'll learn about the foundational belief systems that shape entire societies. According to the Pew Research Center, discrimination and violence against religious groups has risen in many regions. To mitigate this, informed global citizens with a solid knowledge base and a well-respected education contribute to these ongoing discussions.
Economic Stability. The global economy impacts every nation, either directly or indirectly. From falling stock prices to a lack of trust in financial institutions, when the global economy isn't stable, the ramifications are widespread. An international studies program delves into economic topics from two perspectives. At the macro perspective, you'll investigate the large-scale economic activity and growth of nations. At the micro scale, you'll learn about the individual structures that allow the economic engine to run, including supply and demand, consumer behavior, market structures, and government regulations of business. While an international relations program may cover the political fallout of economic instability, international studies programs educate students about ways to create progress in these fields, examining topics such as commodities, interest rates, and inflation. For those interested in global economies, an international studies degree can be a launchpad for an exciting career in this specialty.
World History and Art. Over millennia, each culture has created its own art and literature, often influenced by the region's history. Past storytellers capture the struggles, triumphs, and values of their time through various mediums, including the written word, painting, ceramics, and more. If you're pursuing a degree in international studies, you'll have the opportunity to dive into these topics and learn how different cultures and regions expressed universal human experiences in unique and inspiring ways.
International Studies Curriculum
Typically, an accredited international studies program features a curriculum designed to build comprehensive knowledge of subjects considered fundamental to understanding the unique contextual nature of international relations. This broader appreciation can manifest itself through an emphasis on political and economic concepts such as trade and diplomacy, as well as on cultural traditions, international artistic expression, and linguistics.
Ultimately, the courses found within an international studies curriculum, such as those offered through Maryville University's online Bachelor of Arts in International Studies, enable students to cultivate a complete, cohesive worldview that can help them adapt to situations where success hinges on knowing the traditions and practices of other cultures. This can not only help prepare them for a career in international relations but can also help them gain a deeper appreciation for people around the world.
Some of the courses offered in a typical international studies program include the following:
International and Global Issues. This course offers an exploration of trends and problems leaders may face as the world becomes increasingly fragmented.
World Music. This course studies the origins, traditions, and societal connotations behind the music of different cultures.
Intercultural Studies. This course focuses on non-European international cultures and encourages cross-cultural tolerance.
Macroeconomics. This course examines the metrics that drive a country's economic development, maintenance, and growth.
What Can an International Relations Major Do?
An individual equipped with an international relations degree can pursue any of a wide range of dynamic professions and work to influence an organization's ability to grow globally while helping people gain a better understanding of how the world works.
Market Research Analyst
Market researchers observe various market conditions and buying patterns of many socioeconomic demographics to help organizations develop products or services that will be of interest to a specific cultural segment of the market. The median annual salary for the role was $63,790 in 2019, according to the U.S. Bureau of Labor Statistics (BLS).
Foreign Correspondent
Foreign correspondents report news and disseminate information regarding international news to the public. Their work can appear in a wide range of media, including television, newspapers, magazines, radio, and websites. The BLS lists their median annual salary as $43,490 as of 2019.
Political Analyst
Political analysts provide support for policymakers by assessing various political and socioeconomic situations concerning domestic and foreign governments, organizations, and other entities. The BLS includes this position in the political scientists category, which had a median annual salary of $122,220 in 2019.
Discover More About International Studies
Today's international stage is constantly fluctuating, and employers are looking for educated, culturally aware employees who can navigate sensitive issues and interpret current affairs through a lens of tolerance and understanding. Whether international studies majors focus on language, religion, economics, or global issues, the scope of their education can prepare them to be competitive in today's global job market.
What is an international studies major? It's a ticket to a world of opportunity. To begin your journey, explore Maryville University's online Bachelor of Arts in International Studies program.
Recommended Reading
Multicultural Counseling: Types, Strategies, and Techniques
What Are Social Justice Issues?
Sources
American Marketing Association, "Market Research: The Entry-Level Job You Should Take"
Central Intelligence Agency, Political Analyst
CNBC, "Cybersecurity Is the Biggest Threat to the World Economy Over the Next Decade, CEOs Say"
Council on Foreign Relations, "Conflict in Nigeria Is More Complicated Than 'Christians vs. Muslims'"
The Guardian, "World Faces Worst Food Crisis for at Least 50 Years, UN Warns"
Maryville University, "Intriguing International Careers: How to Become a Foreign Correspondent"
United Nations, International Law and Justice
United Nations, "Religious Conflicts Normally Product of Political or Geostrategic Manipulation, Proxies for Other Antagonisms, Secretary-General Tells Security Council"
U.S. Bureau of Labor Statistics, Market Research Analysts
U.S. Bureau of Labor Statistics, Political Scientists
U.S. Bureau of Labor Statistics, Reporters, Correspondents, and Broadcast News Analysts
The World Bank, "The Global Economic Outlook During the COVID-19 Pandemic: A Changed World"
World Economic Forum, "These Are the Top Risks Facing the World in 2020"
Be Brave
Bring us your ambition and we'll guide you along a personalized path to a quality education that's designed to change your life.