How to Become a Correctional Counselor
How to Become a Correctional Counselor
How to Become a Correctional Counselor
Many correctional counselors say that the chance to help people make a positive change in a challenging environment is what attracted them to the field of inmate counseling. Every day, counselors, probation officers, treatment specialists, and other professionals in this field work with inmates, including juvenile offenders, parolees, and probationers. They help develop treatment plans, life skills training programs, and job readiness programs that give inmates a chance to succeed when they finish their sentences.
It's not an easy job, but it can be a rewarding one. Earning a degree in forensic psychology or a related area of study can lay the foundation for a successful career as a correctional counselor.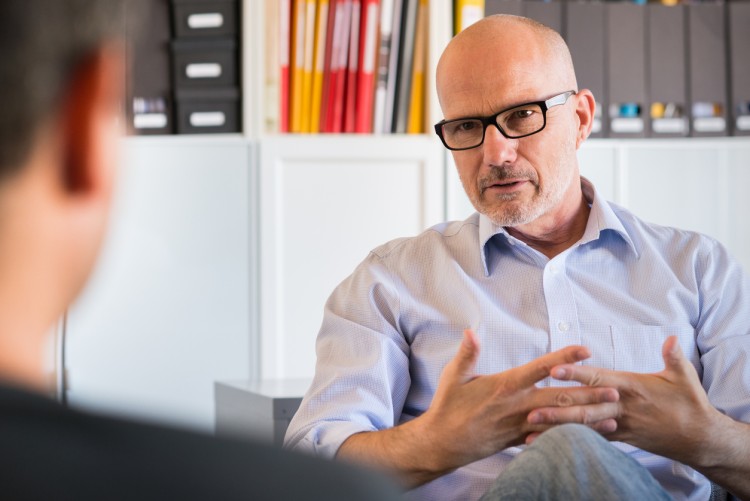 Correctional Counselor Job Description
Also referred to as prison counselors and correctional treatment specialists, correctional counselors provide treatment in a variety of correctional settings — jails, prisons, and juvenile justice facilities. They provide behavioral counseling, life skills training, and educational and job programs to help prepare their patients to return to society. These programs are designed to keep inmates from re-offending.
Besides providing behavioral counseling, goal-setting, and job training, these counselors perform many administrative tasks. Some job responsibilities include:
Recordkeeping. Counselors are responsible for maintaining accurate records of treatment plans, progress reports, and other data.
Inmate evaluations. Counselors track inmate progress and conduct evaluations.
Case reports. Counselors write up case reports that are used to determine an inmate's risk of re-offending. These case reports go to the parole board.
Hearing committees. Counselors participate with colleagues and prison officials in disciplinary and other hearings regarding an inmate's progress, such as in a job skills program.
Correctional counselors also work with patients who are not incarcerated. For example, they may counsel patients whose continued probation rests on their success in an education or job training plan. They also work with parolees to help them transition from prison back into society. They may create counseling programs for families to give an inmate a better chance at success upon their release.
Work Environment and Patient Population
Correctional counselors work in jails, prisons, juvenile detention facilities, and similar carceral environments, as well as in probation and parole offices. Reentry treatment specialists are correctional counselors who work in residential reentry centers, commonly known as halfway houses. They specialize in helping former inmates transition to life outside of prison.
For many counselors, their work environment can be a harsh contrast to the outside world. They're surrounded by prison guards and other forms of security, including electronically operated doors, security cameras, and barred cells. Counselors are also subject to screening for drugs and other contraband. Additionally, inmates can be violent and threatening.
According to the National Alliance on Mental Illness, 2 in 5 people in prison have a history of mental illness. By comparison, 1 in 5 U.S. adults experience mental illness. These mental health issues, including addiction and alcoholism, can complicate rehabilitation plans. Untreated mental illness makes it more likely that an inmate will end up back in prison.
What Skills Should a Correctional Counselor Have?
Counselors need a variety of competencies to thrive in a corrections environment. Education and experience provide the technical skills required for the job, but counselors should hone certain soft skills to succeed in a tough workplace.
Technical skills span the following domains:
Mental health evaluation. Counselors perform psychological testing and other evaluations on inmates.
Treatment plans. They create treatment plans based on these test results.
Job training and educational programs. They work with inmates to identify educational and job training programs that will help inmates succeed in society.
Progress evaluations. They evaluate inmates' progress and make recommendations to hearing committees and others.
Release and parole plans. They put together release and parole plans based on their evaluations.
Soft skills include:
Communication. Treatment specialists need excellent written and oral communication skills, as they interact with inmates, parole boards, judges, lawyers, and families.
Critical thinking. Counselors make decisions based on their inmate evaluations and other data.
Organizational skills. Counselors are responsible for large caseloads that involve a lot of paperwork.
Emotional stability. Prisons are difficult working environments. Emotional stability and self-care are essential.
Ability to establish rapport. Being able to connect with inmates from a variety of backgrounds is crucial.
Steps to Become a Correctional Counselor
The requirements for correctional counselors, treatment specialists, and prison counselors generally include a bachelor's degree at minimum. Advancement in the role may require additional degrees or certifications.
Bachelor's Degree in Forensic Psychology
The first step to becoming a correctional counselor is earning a bachelor's degree in forensic psychology or a related field. For example, Maryville's Bachelor of Arts in Forensic Psychology curriculum provides a background in understanding criminals, the legal system, and the role of forensic psychologist. Other coursework covers abnormal psychology and psychological testing and measurement.
Inmate Experience
Many employers require applicants to have experience working in a jail or prison before getting a job as a correctional counselor. This is because the prison population has specialized needs and characteristics. One option is to start as a corrections officer to get experience interacting with inmates.
Training, Continuing Education, and Certification
Once hired, counselors go through training. Training topics include inmates' rights, disciplinary procedures, and self-defense techniques. The American Correctional Association offers a variety of continuing education credits for correctional professionals. It also provides certification in topics such as behavioral health and health services.
Master's Degree
A master's degree isn't required for entry-level correctional counselor positions. However, some facilities may require an advanced degree for management or director roles. A master's in psychology, social work, or similar degree is also often necessary to be licensed as a therapist.
Correctional Counselor Salary and Job Outlook
According to the U.S. Bureau of Labor Statistics (BLS), the median annual pay for probation officers and correctional treatment specialists was $55,690 in 2020. The BLS projected job growth of 4% between 2020 and 2030 for this category of professionals.
Make a Difference with a Forensic Psychology Degree
If you're excited about helping people change their lives for the better, you may want to consider pursuing a career as a correctional counselor. With courses in multicultural policing, juvenile delinquency, and criminological theory, Maryville University's online Bachelor of Arts in Forensic Psychology provides an excellent foundation for the field. Explore how a degree in forensic psychology can be the first step on a rewarding career path.
Recommended Reading
Criminal Responsibility: Evaluation and Overview
Forensic Psychology vs. Clinical Psychology
Resources and Tips for a Career in Criminal Justice
Sources
American Correctional Association, "The Corrections Certification Program Handbook"
American Psychological Association, "Careers in Corrections"
Counseling Today, "Counseling in Jail"
Houston Chronicle, "What Does a Prison Counselor Do?"
National Alliance on Mental Illness, "Mental Health by the Numbers"
National Alliance on Mental Illness, "Mental Illness and the Criminal Justice System"
San Quentin News, "The Complicated Role of a SQ Correctional Counselor"
U.S. Bureau of Labor Statistics, Probation Officers and Correctional Treatment Specialists
ZipRecruiter, "What Is a Corrections Counselor and How to Become One"
Be Brave
Bring us your ambition and we'll guide you along a personalized path to a quality education that's designed to change your life.