Resources and Tips for a Career in Criminal Justice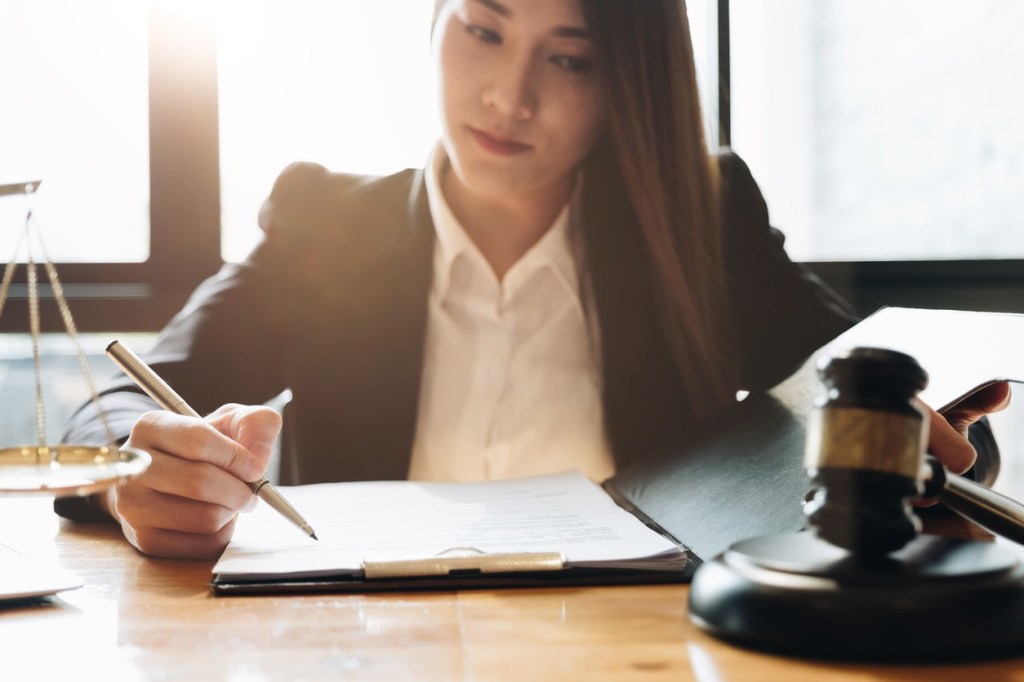 In the past several years, criminal psychology issues have become increasingly popular in the media. For example, television series like "The Killing" and "CSI" that portray fictional criminal psychologists have sparked interest in how criminals think. This has led to a marked increase in the number of students who want to pursue criminal psychology jobs.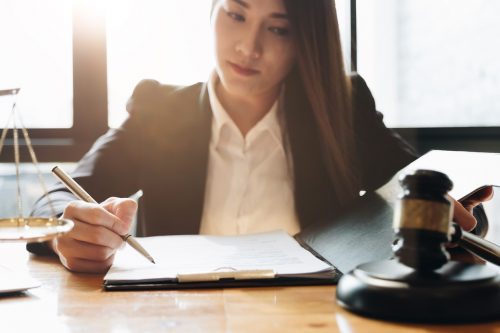 Individuals who wish to begin this career path would do well to develop the knowledge and skills they'll need to be successful. Completing a bachelor's degree in a related field, such as an online bachelor's degree in forensic psychology, is an important first step toward becoming a criminal psychologist.
What Is Criminal Psychology?
Criminal psychology focuses on the intentions and behaviors of violent and nonviolent offenders. In addition to helping investigators to gain a glimpse into a criminal's psyche, criminal psychologists help law enforcement to predict an unknown offender's age, socioeconomic status, education level, habits, and personality traits as well as the type of community or neighborhood where an offender is likely to live.
For example, a Houston Chronicle article highlighted the work of top FBI profiler John E. Douglas in a 1981 child serial killer case in Atlanta. As part of his work, Douglas correctly predicted that the offender would be "a young, African-American male who owned a German Shepherd dog and was preoccupied with police culture."
In addition to offender profiling, criminal psychologists may provide law enforcement with a psychological assessment of an apprehended suspect. In some instances, they may suggest strategies that can be used in an interrogation or be called upon to provide expert witness testimony in court.
What Does a Criminal Psychologist Do?
Professionals who work in criminal psychology study the psychological factors associated with criminal motivation. To that end, interviewing criminals to gain an understanding of why they committed their crimes may be a significant part of a criminal psychologist's job.
To use an example from popular culture, in the Netflix series "Mindhunter," FBI profiler Holden Ford travels the country to interview some of the nation's most notorious convicted serial killers. The goal of these types of interviews is twofold: to understand how criminals' minds work and to use the information gathered to create a criminal profile.
Psychology Today describes criminal profiling as a cross between law enforcement and psychology. According to a May 2019 article posted on its website, profilers analyze crime scene evidence and witness statements to develop a description of an unknown offender. For example, offender profiles often include information about a suspect's assumed age, race, gender, and geographic location, as well as psychological factors, such as personality traits.
In addition to assessing criminals' motivations to commit crime, criminal psychologists may project the rates of inmate recidivism: the likelihood that an inmate will reoffend when and if released from custody. Criminal psychologists may also psychologically assess defendants to determine whether they suffer from a mental disease or defect that would render them incompetent to understand the charges brought against them.
A case in point is New York bartender John Schrank, who was arrested in 1912 for his assassination attempt against presidential candidate and former president Teddy Roosevelt. According to a PBS report: "Schrank was immediately arrested, and offered no reason for the attempted assassination. Later accounts reported that he said [former president] William McKinley had appeared to him in a dream and told him to kill Roosevelt. Before his trial began, a panel of doctors determined that Schrank was insane, and he was sentenced by a judge to life in an asylum." The outcome of this case hinged on the psychological evaluation, then as it would today, attesting to the enduring importance of the criminal psychologist's role.
Professionals in this field may also assist with criminal investigations, provide strategies to apprehend an unknown offender, and assess the likelihood that a perpetrator's crimes will escalate.
Criminal Psychologist Salary
The median annual salary for specialized psychologists, including criminal psychologists, was about $98,000 in 2017, according to the U.S. Bureau of Labor Statistics (BLS). Those in the 90th percentile earned more than $126,000. However, the median annual salary for this profession varies widely based on where in the country a criminal psychologist is employed.
For example, 2017 BLS data shows that the median annual salary for such professionals in Massachusetts was about $82,000 vs. about $114,000 for those in Maryland.
A criminal psychologist's annual salary can also vary based on the type of job being performed. For example, the FBI indicates that salaries for pretrial investigators and crime scene consultants are commensurate with experience. Salaries for FBI criminal profilers also vary based on a candidate's years of experience.
The Houston Chronicle reports that in 2018, criminal psychologists were paid under the General Schedule (GS) classification: a pay system that covers the majority of civilian white-collar federal employees and is broken down into 15 grades (GS-1 to GS-15). The GS-10 pay grade is generally for those just starting out with an agency. The GS-10 criminal psychologist salary range was $48,000 to $63,000 in 2018. During that same year, professionals who had advanced to a GS-15 pay grade received between $105,000 and $137,000.
Some FBI special agents may also be eligible to receive annual cost-of-living adjustments (COLAs), based on the locality where they're employed, to offset the high cost of living in certain areas. In 2018, FBI COLAs were recorded in the range of 12.5% to 28.70% on top of an employee's base salary.
Criminal Psychology Jobs
Although some criminal psychologists work as private consultants or in the private sector, such as at colleges and universities, most are employed in positions that align closely with law enforcement or the judiciary.
The most common employers of criminal psychologists in the criminal justice system include courts; social work agencies; correctional facilities; law enforcement agencies; mental health facilities; and local, state, and federal government agencies.
Courts
Courts provide numerous employment opportunities for criminal psychologists at the state and federal levels. For example, some professionals evaluate defendants' mental health and fitness to determine whether the accused is fit to stand trial. Criminal psychologists may also be called upon to provide expert testimony in court. As a witness, they may be asked to testify about whether a defendant is prone to violence or poses a risk to public safety.
Social Work Agencies
Criminal psychologists in social work agencies often work with populations who have open cases in the juvenile and criminal justice systems. In some cases, they may be called upon to provide opinions in child custody and divorce proceedings. In other cases, they may be asked to assess domestic violence issues and provide expert testimony during criminal proceedings. They may also be asked to evaluate the mental ability of trial witnesses and law enforcement personnel.
Correctional Facilities
Numerous criminal psychology jobs are available in correctional facilities. For example, some professionals may conduct psychological evaluations for newly booked inmates. In other instances, they may evaluate inmates who are being held in solitary confinement. Criminal psychologists employed in correctional facilities may also be responsible for creating and facilitating therapy groups for violent offenders and evaluating inmates' risk of suicide.
Law Enforcement Agencies
Criminal psychologists are also employed in local, state, and federal law enforcement agencies. They evaluate defendants' mental fitness to stand trial and whether the accused have a mental disease or defect that would prohibit them from contributing to their defense. Depending on the agency they work for, criminal psychologists may be asked to provide expert testimony in court, provide a criminal profile for an unknown offender, and liaise with prosecutors and court officials during trial preparation.
Mental Health Facilities
During sentencing, judges often consider a defendant's mental health issues, such as bipolar disorder, major depressive disorder, and schizophrenia. In some cases, judges may move to remand convicted persons to mental health facilities in lieu of jail or prison. Mental health institutions rely on criminal psychologists to rehabilitate offenders who suffer from mental health disorders.
Government Agencies
Government agencies, such as the FBI and CIA, offer criminal psychology jobs. Although the FBI is a high-profile employer, municipal and state police agencies also work with criminal psychologists. Key government agency job duties include visiting crime scenes, reviewing depositions, criminal profiling, and providing insight into an unknown offender's psychological state.
How to Become a Criminal Psychologist
The first step toward becoming a criminal psychologist is to earn an undergraduate degree, followed by a master's degree in a related field, such as forensic psychology. Aspiring psychologists must also obtain state licensing and get board certified. In addition, depending on a candidate's desired career track, completion of a doctorate program may also be required.
Earn a Bachelor's Degree in Forensic Psychology
Individuals who want to pursue jobs in this field should start by earning a degree in forensic psychology. The online bachelor's degree in forensic psychology program at Maryville University has been designed to help students to develop the skills and expertise they'll need to blend psychology and criminal justice. The coursework includes classes in social and abnormal psychology, criminal justice theory, and social science research.
Earn an Advanced Degree
Completing a bachelor's degree in forensic psychology will prepare graduates to apply for various entry-level positions in this field, such as career counselor or social service worker. Candidates who wish to practice psychology will find that completing a master's or doctoral (PhD, PsyD) degree program is essential for career advancement and success.
To enroll in a master's program, candidates must complete an application; meet GPA and quality-point average (QPA) requirements; and, in some cases, submit GRE or GMAT scores as part of their application packets. Most full-time students find that they can earn their master's degree within two years. Master's degree holders who choose to pursue a PhD or PsyD will also need to complete an application and meet their target schools' entry requirements.
Although PhD candidate coursework places a greater emphasis on research, PsyD program coursework emphasizes clinical work. Online PhD programs often take between five and seven years to complete, and online PsyD programs take between four and six years to complete.
Obtain State Licensing
Criminal psychologists who want to treat and evaluate patients must become licensed through their state's licensing board. Although the licensure requirements vary by state, the American Psychological Association (APA) indicates that there are several general requirements. These include fulfilling education requirements, such as completion of a doctoral degree; accruing supervised clinical hours; and passing a state licensing exam. The number of accrued supervised clinical hours a candidate needs also varies by state. For example, California requires 3,000 hours, while Michigan requires 6,000.
Get Board Certified
Criminal psychologists who are specialty-board certified are able to demonstrate they've met additional established standards in their field. Board certification in forensic psychology can be obtained through the American Board of Professional Psychology (ABPP) According to the ABPP, requirements for earning a certificate in forensic psychology involve submitting credentials, passing a written and oral examination, and receiving a vote of acceptance by the ABPP.
Criminal Psychology vs. Forensic Psychology
In the movies and on TV, the terms "criminal psychology" and "forensic psychology" are often used interchangeably. However, the two careers have several key differences.
For example, while criminal psychologists focus on understanding the motives and thinking of criminals, forensic psychologists work more broadly to incorporate psychological principles into the criminal justice system. APA data states that forensic psychologists use clinical assessment and interviewing skills to evaluate individuals who are involved with the legal system.
The forensic psychology practice is broad and can include everything from research studies and consulting to expert witness courtroom testimony. For example, forensic psychologists perform threat assessments for schools, complete competency evaluations for criminal defendants and the elderly, and provide crime victim counseling services. They may conduct assessments for child custody cases, help to screen and select law enforcement applicants, assist with jury selection, and evaluate witnesses.
Becoming a Criminal Psychologist
The path toward becoming a criminal psychologist starts with earning an education. After that, completing an online bachelor's degree in forensic psychology can provide graduates with the foundational knowledge they'll need to start their careers.
The online bachelor's degree in forensic psychology at Maryville is designed to prepare graduates to use psychology to make a difference in their communities. In addition to fostering critical thinking, the coursework in Maryville's online program offers students an in-depth course of study in human cognition, psychological testing, and measurement techniques, in addition to criminal justice and criminology classes such as criminological theory, criminal behavior and police psychology. Discover how Maryville's online Bachelor of Science in Forensic Psychology can give you the skills and knowledge you'll need to pursue a career in criminal or forensic psychology.
Sources:
American Board of Professional Psychology, Forensic Psychology
American Psychological Association, "What Is Forensic Psychology"
American Psychological Association, "What You Need to Know to Get Licensed"
EDPF , "Criminal Psychology: A Beginner's Guide"
Houston Chronicle, "Careers in Forensic Psychology with the FBI"
Houston Chronicle, "Difference Between Criminal Psychology & Forensic Psychology"
Houston Chronicle, "FBI Profiler Salary Information"
Houston Chronicle, "Roles of Forensic Psychologists"
Insider, "All the Real Serial Killers and Convicted Murderers Featured on Netflix's 'Mindhunter'"
Maryville University, Criminal Psychology vs. Forensic Psychology: Which Is Right for You?
PayScale, Average Criminal Psychologist Salary
PBS, Other Notorious Insanity Cases
Psychology Today, Law and Crime
The Journal of the American Academy of Psychiatry and the Law, "Mental Condition Requirement in competency to Stand Trial Assessments"
U.S. Bureau of Labor Statistics, Psychologists, All Other
Verywell Mind, "What Criminal Psychologists Do"