Forensic Social Worker Job Description
Forensic Social Worker Job Description
Forensic Social Worker Job Description
The U.S. Bureau of Labor Statistics (BLS) reported that more than 715,000 individuals worked in some form of social work in 2020, and with demand for social workers only growing, the profession is poised for expansion.
If you're drawn to the profession of social work but unsure which area best suits your interests, it can be helpful to explore some of its specialties, such as forensic social work. Operating where social work converges with psychology and the law, forensic social workers get to apply their skills in interesting and engaging ways. Whether working as part of a legal team or diagnosing and treating individuals in the criminal justice system, forensic social workers can make lasting changes that can enhance the welfare of society.
Individuals who've been considering a career in social work and pursuing an online bachelor's degree program in forensic psychology can benefit from learning more about what a career in forensic social work entails.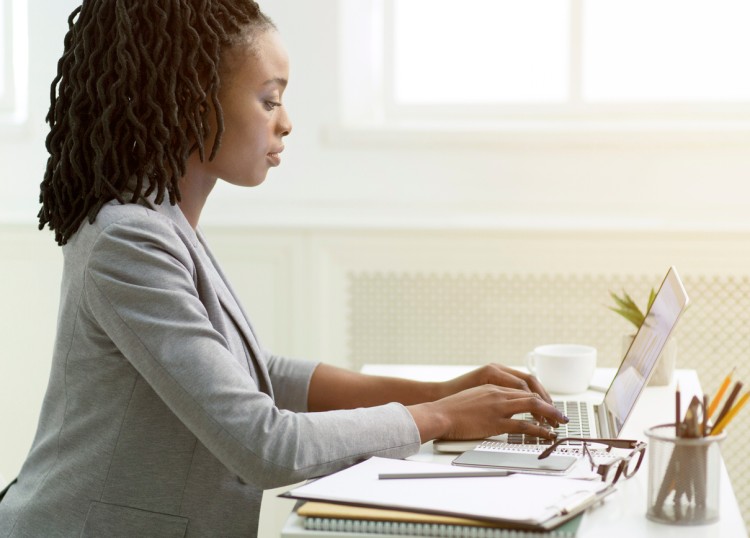 What Is a Forensic Social Worker?
The National Organization of Forensic Social Work (NOFSW) defines forensic social work as social work that focuses on issues and questions applicable to the law and legal systems.
Although the field includes evaluating and treating criminal defendants, forensic social work isn't limited to that type of work. As NOFSW explains, forensic social work is any type of social work related to criminal or civil legal issues and litigation. Forensic social workers can contribute their skills in areas such as:
Child custody issues
Child and spousal abuse cases
Corrections cases
Juvenile and adult justice services
Legally mandated treatment
According to NOFSW, forensic social workers are distinct from other social workers in that they have specialized expertise in the law, evaluation processes related to the law, and criteria for treatment outcomes. They can explain concepts in ways that courts can understand and provide useful insights that can withstand legal scrutiny and potential rebuttal from opposing legal teams.
Forensic Social Worker Responsibilities
NOFSW cites the following as broad examples of a forensic social worker's responsibilities:
Consulting, Training, and Educating
Forensic social workers can share their expertise to consult with, train, or educate groups such as elected officials and law enforcement. Lawyers and paralegals can also benefit from the training and consulting services of a forensic social worker.
Screening and Diagnosis
Screening and diagnosing mental illness in adults and juveniles in the criminal justice system is a common responsibility of forensic social workers. They can also testify in court as expert witnesses regarding diagnosis and treatment.
Developing Policy
Using their specialized expertise, forensic social workers can work in policy development to address challenges in both civil law and criminal justice. For example, they can help develop policies in areas such as child custody or mandated treatment.
Researching and Analysis
Conducting research and analysis is a great way for forensic social workers to make advances in their field. For example, they can put their skills to use in researching behavioral science and its relationship to the criminal justice system.
Work Settings for Forensic Social Workers
Forensic social workers can be found working in settings such as:
Public defender offices. For example, the office of New York County Defender Services employs multiple forensic social workers who are trained in areas such as trauma, family dynamics, mental illness, and substance abuse.
Hospitals and psychiatric institutions. While working in hospitals and psychiatric institutions, forensic social workers can evaluate and provide treatment to defendants in criminal cases and review issues such as defendants' competency.
Governmental agencies. Forensic social workers can work for child protective services agencies performing duties such as interviewing children and testifying or serving as witnesses in court.
Correctional institutions and juvenile justice facilities. In Washington County, Arkansas, for example, forensic social workers work with youths who are in juvenile detention by providing services such as court-ordered life course assessments, therapy, and referrals to other services.
In addition to testifying and serving as expert witnesses in court, forensic social workers have been instrumental in establishing alternative courts. For example, with the expertise that forensic social workers and others provided, Broward County, Florida, established one of the first mental health courts.
Forensic Social Worker Skills and Job Requirements
Forensic social workers' education in social work and psychology equips them with the knowledge and skills to navigate through complex legal systems. For example, they:
Have broad knowledge and skills not just in psychology but also in specialties such as forensic psychology, human development, multicultural psychology, human psychology, cognition, and social psychology
Have knowledge and skills in the criminal justice system, corrections, criminal procedure, juvenile justice, and criminal investigation
Know how to weigh theoretical knowledge and real-world situations in ways that enable them to help resolve civil and criminal matters
To strengthen their skills and help further their careers, forensic social workers can also complete certification and continuing education programs. For example:
The National Association of Forensic Counselors (NAFC) offers several clinical and nonclinical certifications, such as Certified Forensic Social Worker, Certified Forensic Interviewer, and Certified Forensic Counselor.
NOFSW offers a forensic social work certificate that serves as a continuing education program for forensic social workers. Through this program, participants can learn about topics such as how to provide expert testimony, partnering with law enforcement, and the effects of incarceration on families.
Forensic social workers usually have a bachelor's degree in social work, forensic psychology, psychology, or a related field. To work in a clinical position, they typically need to earn a master's degree in social work to gain clinical expertise in areas such as assessment and treatment.
Forensic Social Worker Salary and Job Outlook
According to PayScale, the median forensic social worker salary is about $47,000 as of October 2021. It's important to remember, however, that salaries can vary based on work experience, education level, geographic region, and other factors.
The job outlook for social workers is bright. According to the BLS, employment of social workers will grow by 12% from 2020 to 2030, faster than the projected 8% average for all occupations. While the BLS doesn't offer job growth projections specifically for forensic social workers, it projects:
13% employment growth for child, family, and school social workers from 2020 to 2030
15% employment growth for mental health and substance abuse social workers from 2020 to 2030
Is a Career in Forensic Social Work Right for You?
As in any rewarding career, working as a forensic social worker can be challenging, but it offers the opportunity to help others and make tremendous contributions to society. If you're interested in a career in forensic social work, explore Maryville University's online Bachelor of Arts in Forensic Psychology program. With coursework in psychology, criminal justice, and social science, the program offers the foundation for a fulfilling career. Take the first step on your career path today.
Recommended Reading
Forensic Psychology vs. Clinical Psychology
Resources and Tips for a Career in Criminal Justice
Victim Advocacy: Guide to Supporting Survivors of Domestic Violence
Sources
Houston Chronicle, "How Do I Become a Forensic Social Worker?"
Law.com, "Where Does an 'Outcry Witness' Fit in the Child Abuse Arena?"
National Association of Forensic Counselors, Certifications Offered, Requirements, Application Download, and Other Important Information
National Organization of Forensic Social Work, Forensic Social Work
National Organization of Forensic Social Work, Forensic Social Work Certificate Program
New York County Defenders Services, What We Do
NJ.com, "Putting the Mentally Disabled Behind Bars Helps No One. Hurts Everyone."
PayScale, Average Forensic Social Worker Salary
Social Work Today, "Social Services Innovations: University, Local Police Department Form Beneficial Partnership"
U.S. Bureau of Labor Statistics, Social Workers
Washington County, Arkansas, Social Work Intervention Program
Be Brave
Bring us your ambition and we'll guide you along a personalized path to a quality education that's designed to change your life.