How to Become a Forensic Psychologist
How to Become a Forensic Psychologist
How to Become a Forensic Psychologist
Forensic psychologists act as the bridge between psychology and criminal justice. Their ability to apply their psychological expertise in a wide array of legal settings makes them an invaluable component of the legal system. While aspiring psychology students may find this role intriguing, exploring the career requires a firm understanding of how to become a forensic psychologist versus other specialties in the psychology field.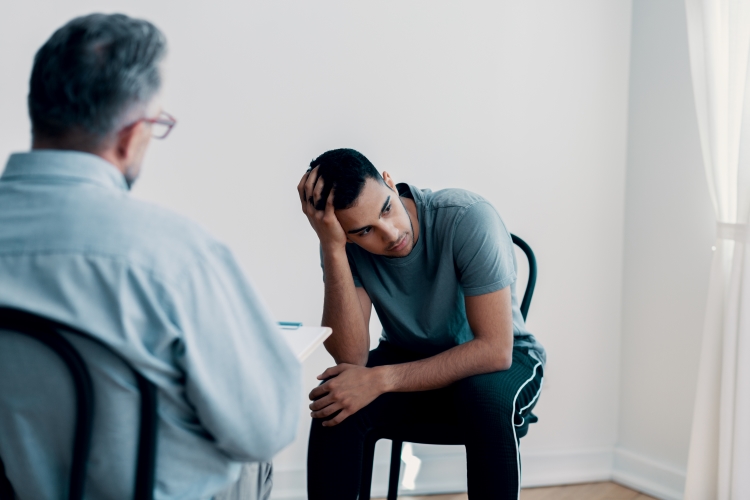 The position ultimately requires prospective candidates to earn either a PhD in Clinical Psychology or a Doctorate of Psychology. Candidates must also gain years of experience along with necessary licensing. However, earning an online bachelor's degree in forensic psychology is an effective first step in the process.
What Does a Forensic Psychologist Do?
Generally, forensic psychologists apply clinical assessments to legal situations within the legal system. This level of assessment can manifest in numerous ways. For instance, their skills can be deployed to analyze school threats, evaluate child custody cases, and determine competency of the elderly or criminal defendants. They may also assist with death notification procedures, screen potential law enforcement agents, provide counseling services for crime victims, and assess post-traumatic stress disorders.
They can also oversee the delivery of treatment programs for both adults and juveniles. These assessments examine behavioral tendencies and patterns to derive vital information within a host of contextual settings. For instance, attorneys may use a forensic psychologist to determine whether a criminal suspect is competent to stand trial, or to analyze a victim's behavioral patterns in cases such as rape or child abuse.
Forensic psychologists work closely with law enforcement during criminal investigations, providing pertinent information on typical criminal behavioral patterns. Forensic psychologists also work with incarcerated criminals to provide analysis and treatment to help lower their risk of recidivism upon release.
There are several branches of the legal system where a forensic psychologist's expertise is applicable. Their skills in behavior analysis can be instrumental in criminal and child custody cases, civil law disputes, mediation, and jury selection. Forensic psychologists also apply their work outside the legal system, such as becoming a professor in an academic setting or a researcher.
Steps to Become a Forensic Psychologist
So how do you become a forensic psychologist? The path to this career includes several important educational and credentialing steps. These forensic psychology requirements ensure the proper expertise, skills, and competencies to excel in the profession.
Forensic psychologists must have a doctoral degree along with solid clinical psychology experience and training. They must also have a thorough understanding of scientific theory and research, including such topics as statistics, research design, and scientific validity.
The following skills are indirectly tied to clinical psychology, but are nonetheless crucial to achieving success as a forensic psychologist:
Clinical assessment
Verbal communication
Critical thinking
Writing
Interviewing
Case presentation
Knowledge of the law and courtroom proceedings
Deep understanding of cultural and social issues
Poise in high-pressure situations
The first step in gaining these important skills is to earn an undergraduate degree in forensic psychology or a related field. This degree can help students build a solid and diverse foundation of knowledge to succeed in the position. While earning a bachelor's degree in forensic psychology is a key step toward becoming a forensic psychologist, it represents only the beginning of the journey.
Those interested in becoming a private practice forensic psychologist must complete either a Doctorate of Psychology degree or a PhD in Clinical Psychology. While it's possible to attain some roles in the forensic psychology field with only a master's, obtaining a doctoral degree is necessary for advancement to the field's highest levels.
In addition to educational requirements, forensic psychologists must be licensed by the states in which they practice. Specific licensing laws vary by state, but they typically require a minimum number of postdoctoral training hours before licensure is granted to operate as an independent practitioner. Aspiring forensic psychologists can complete these training hours through internship work at facilities such as hospitals and correctional facilities under the supervision of an experienced psychologist.
Certification is not always a requirement to become a forensic psychologist, but it can be vital in courtroom settings to be considered as an expert witness. Organizations such as the American Board of Professional Psychology (ABPP) also offer board certification programs.
Forensic Psychology Education Requirements
Completing a bachelor's degree, such as an online bachelor's in forensic psychology, is an important first step to become a forensic psychologist. This degree can prepare graduates with the skills and knowledge they'll need to pursue entry-level jobs within the field. Examples of entry-level forensic psychology positions include community and social service specialist, probation officer, social and community service manager, and social science research assistant, among others.
A typical forensic psychology curriculum consists of psychology and criminal justice courses to develop a thorough interdisciplinary education. Psychology courses cover the biological, social, and psychological aspects of human behavior, ranging from human development and forensic psychology to abnormal psychology and human cognition. The criminal justice courses cover topics such as criminal behavior, police psychology, and investigations. There may also be courses to help students develop research, analytical, and presentation skills.
Professionals who wish to pursue advanced career options — such as working alongside local, state, and federal law enforcement as a criminal profiler — will need an advanced education. Although a bachelor's degree is the minimum requirement for entry-level positions, forensic psychology education requirements for advanced positions typically include at least a graduate degree, licensing, and additional training. Only professionals who have completed a PhD in Clinical Psychology or a Doctorate of Psychology will be considered for the highest-level positions.
Salaries for a Forensic Psychologist
Becoming a forensic psychologist has the potential to be a well-paying career. According to May 2020 data from PayScale, the starting salary for professionals who choose this career path is approximately $39,000. Yearly compensation can range up to $102,000, with the average annual salary being $69,514. It typically takes several years of experience in the field to cross the median salary threshold. The location of a forensic psychologist's practice may also factor into the salary level.
Future Growth of Forensic Psychology
Forensic psychologists are poised to be in great demand. The U.S. Bureau of Labor Statistics (BLS) projects a 14% growth in the employment of psychologists between 2018 and 2028, which is faster than the average projected for all occupations.
There are several reasons for the growing interest in what forensic psychologists do. The field has developed a reputation as an intriguing alternative for psychologists who want to specialize and apply the "science of the mind" to the court system, social services, the private sector, and beyond. Additionally, the integrated presence of psychologists in the criminal justice system continues to broaden. This ongoing expansion has led to more opportunities for those who have attained terminal degrees and the proper licensing and certification.
Benefits of Becoming a Forensic Psychologist
Forensic psychology is a fast-growing field with a variety of career paths. For example, forensic psychologists may be called upon to testify in custody disputes, provide testimony in civil lawsuits, or provide psychotherapy services in the family court system. In some instances, they're asked to investigate reports of child abuse or provide assessments of juvenile and adult offenders.
Forensic psychologists work in close tandem with the criminal justice system, which is appealing to individuals who wish to make a difference in the outcomes of criminal proceedings. Students who have an interest in pursuing a career that draws upon psychology to understand why people commit crimes are likely to be drawn to this profession.
Your Path Toward a Career in Forensic Psychology Starts at Maryville University
Forensic psychology is one of the most fascinating fields in psychology. The road to success is forged through education and training. Discover how Maryville University's online Bachelor of Arts in Forensic Psychology program could help you take the next step toward a career in this rapidly growing field.
Recommended Reading
Going Back to School for Psychology
How Is DNA Profiling Used to Solve Crimes?
Resources and Tips for a Career in Criminal Justice
Sources
American Board of Forensic Psychology, "What is Forensic Psychology?"
American Psychological Association, "What Is Forensic Psychology?"
The Balance Careers, "What Does a Criminal Profiler Do?"
Maryville University, Online Forensic Psychology Bachelor's Degree
PayScale, Average Forensic Psychologist Salary
U.S. Bureau of Labor Statistics, Psychologists
Be Brave
Bring us your ambition and we'll guide you along a personalized path to a quality education that's designed to change your life.