What Are Soulbound Tokens?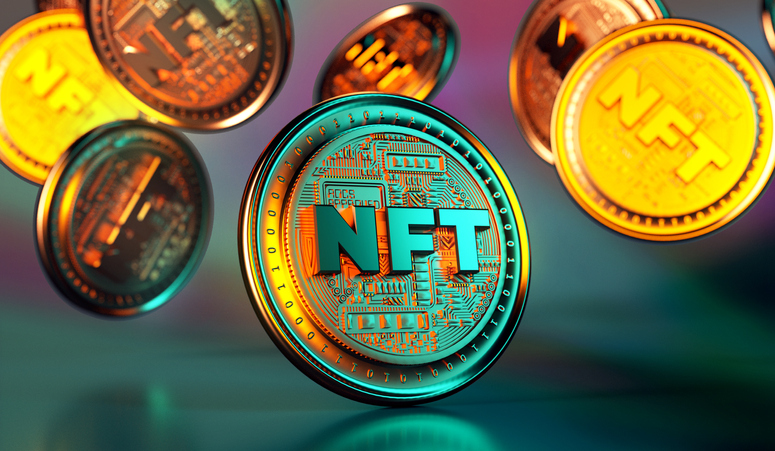 The popularity of blockchain-based assets has steadily grown over the years as they have become mainstream. Fifty-six percent of American adults, or approximately 145 million people, possess or have previously held cryptocurrencies, with nearly 107 million Americans having invested in cryptocurrencies for the first time within the past two years, according to The Ascent's 2022 survey. This trend is likely to continue: The same study shares that about 46.5 million Americans believe they will invest in cryptocurrencies next year.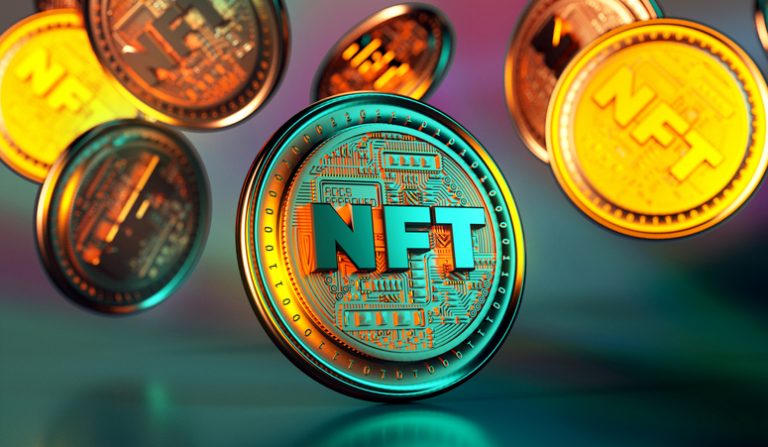 While the idea of a digital currency may seem simple, "crypto" and the blockchain infrastructure are about more than digital dollars. A digital currency is built on a network dispersed over many computers on a digital registry known as a blockchain. Like blockchain-based currencies, nonfungible tokens (NFTs) are entries onto the blockchain that act as representations of a physical or digital asset. Each NFT has a unique identification, making it unable to be replicated.
Cryptocurrencies are now commonly used to pay for goods and services. Similarly, ownership of an NFT, even if it represents a replicable digital item such as a video or image, may be sold or exchanged. However, the potential exists for an NFT that can't be traded and is permanently tied to an individual owner. This emerging concept is called a soulbound token, designed to store personalized data in a secure and nontransferable way.
What Is a Soulbound Token?
The term "soulbound" originates from online multiplayer games. Certain collectible in-game items that are unusually powerful or require an impressive feat to acquire cannot be traded or given to any other player and are effectively tied to a player's "soul." Soulbound NFTs work the same way, acting as a badge or verification about whomever owns the token. Because these tokens are permanent and can't be given away, they carry validity that can be verified using the blockchain.
Early internet verification depended on simple email accounts and passwords stored on individual servers. As the internet moved into "Web 2.0," that system evolved to allow the use of a federated identity — a single credential, such as an account with Facebook, Twitter, or Google — to access various apps and domains. Those seeking a decentralized, next iteration of the internet, or " ," see proven verification through soulbound tokens as the next method of identifying oneself online.
The Potential of Soulbound Tokens
Because the soulbound token can never be transferred or given away, it can represent a wide range of individual-specific information or identification that would be difficult to represent online easily. While it allows for a personal ID to be verified to one's digital wallet, where the tokens are held, it would be just as easy to have a verified college degree or medical records housed in the same way. This allows holders to identify themselves online easily or share important verifiable information with others.
Beyond indicating a verifiable achievement such as earning a degree, soulbound tokens can also be used to build digital reputations. A user's borrowing history or credit score could easily be represented as a soulbound token, giving companies a quick and efficient way to track economic data related to individuals. Soulbound tokens have an almost unlimited potential for representing different kinds of personal information, so it can be easily verifiable and shareable online.
Challenges to Soulbound Tokens
Since soulbound tokens are relatively new, clear methods for ensuring they remain secure and safe for use haven't been established yet. Blockchain and cryptocurrency cybersecurity risks are an increasing problem, and owners of bitcoins and NFTs can be scammed into accidentally forfeiting ownership of their tokens despite the apparent security of blockchain technology. Over $100 million in NFTs were stolen in the first half of 2022 alone, according to an article in The Guardian. As blockchains are decentralized, there is no method for retrieving something taken or given away once it is gone.
Hackers have proven adept at using phishing scams and vulnerable social media accounts to lure owners into revealing the credentials of their cryptocurrency wallets. So, while one could not accidentally have one's college degree stolen — as a soulbound token cannot be exchanged, even with the owner's permission — the digital wallet that hosts the token could have its security compromised. This could allow a hacker to perpetrate identity fraud.
A new breed of cybersecurity professionals will be crucial to developing the technologies and protocols that protect blockchain-based assets such as cryptocurrencies, NFTs, and identity credentials built on soulbound tokens. Security experts and cyber engineers who know how blockchains function and how soulbound tokens are verified will be able to use their unique skills to mitigate the concerns of users and investors in these new fields of commerce and web development.
Build a Career in a Digital Technology Field
Securing the digital safety of soulbound tokens for the public will become necessary as blockchain technology becomes more widely adopted and is used for new purposes. Understanding blockchain function and security will be useful for anyone looking to secure a foothold in the technology industry of the future. Those who are should consider Maryville University's online bachelor's degree programs in fields including computer science and cybersecurity and its online certificate programs in fields such as blockchain and artificial intelligence.
With dedicated faculty experts in cybersecurity and blockchain and courses like Blockchain Cryptocurrencies and Ethics and Legal Aspects of Blockchain, the programs provide students with firsthand knowledge of this developing field. Learn more about leveling up your skills and securing your future with Maryville University.
Recommended Reading
How Blockchain Is Used in Education
The Role of Blockchain Technology in the Sports Industry
Sources:
The Ascent, "Study: Over 46 Million Americans Likely to Buy Crypto in the Next Year"
CoinDesk, "What Are Soulbound Tokens? The Non-Transferrable NFT Explained"
Crypto.com, "Welcome to Web3: Identity, Soulbound Tokens, and Decentralised Society"
The Guardian, "More Than $100M Worth of NFTs Stolen Since July 2021, Data Shows"
NFT Now, "How Soulbound Tokens Could Change Society as We Know It" SSRN, "Decentralized Society: Finding Web3's Soul"
Statista, Total Value of Sales Involving a Non-Fungible Token (NFT) in the Art Segment Worldwide Over the Previous 30 Days from April 15, 2021, to August 15, 2022