Provost vs. Dean: Differentiating Two Key Higher Education Roles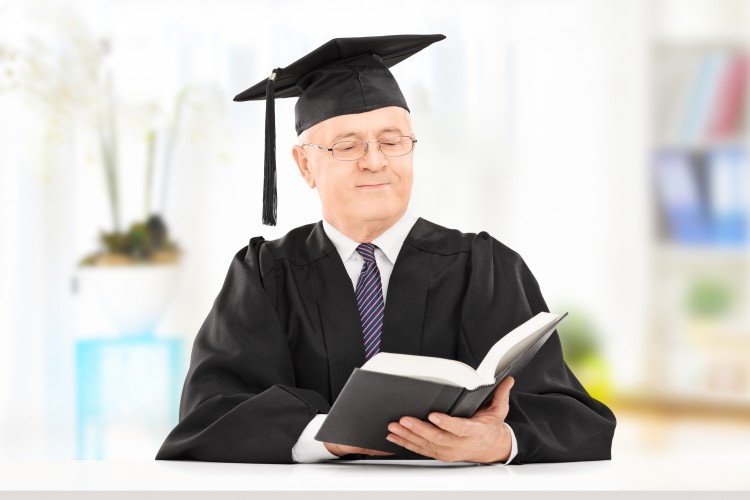 The United States higher education system is in a state of evolution. As the Pew Research Center reports, state and federal government funding has shifted, with state investments in colleges and universities declining and federal support growing. Additionally, there is the expanding role of technology in education: According to the U.S. Department of Education's Office of Educational Technology, cutting-edge tools such as virtual reality will change how, when, and where students learn (for instance, by further promoting the growing trend toward distance learning). Finally, universities and colleges are facing greater calls to support diversity and inclusion across their student bodies.
There is no doubt that higher education is evolving. Strong leadership will be needed to manage multifaceted changes and successfully implement them on university and college campuses. Provost and dean are senior roles in the higher education system that will help spearhead such evolution. Read on to explore the differences in a provost vs. dean, what each job entails, the day-to-day duties expected of each, and what it takes to advance to these positions.
Defining the Roles of Provost vs. Dean
Deans and provosts provide the oversight needed to ensure that an institution of higher learning delivers a quality educational experience to its student body. That said, they have different responsibilities. A dean oversees an institution's faculty and academic staff at the departmental level, while a provost oversees an institution's entire educational offering. A dean's main responsibility is to ensure that departments meet their academic goals. A provost's main responsibility is to oversee the overall development of all the educational programs a college or university offers.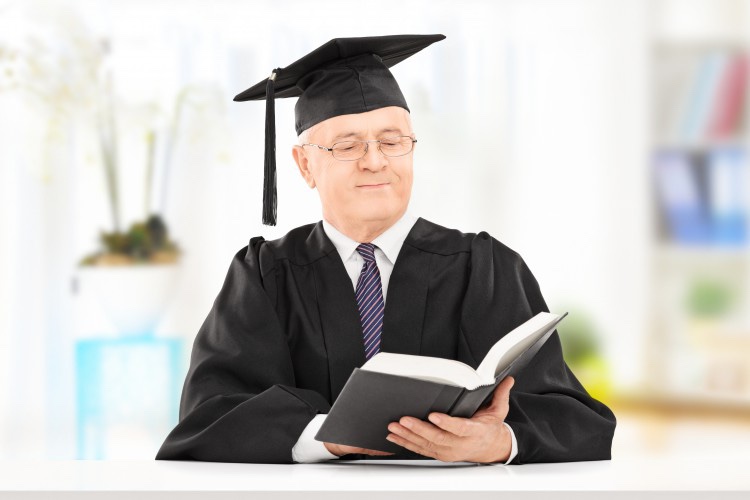 Similarities Between the Two Roles
Although they may have different areas of oversight, deans and provosts share some commonalities. First, these roles typically require individuals to work in an on-campus setting at a college or university. Second, both aim to promote and maintain a distinctive academic vision. Finally, both roles are outward facing, as these individuals must present a public face for their institution. They may be asked to give speeches at graduation events, for example. Therefore, provosts and deans must be comfortable with public speaking and able to inspire and motivate.
Given these similarities, deans and provosts benefit from certain skills:
Leadership. Provosts and deans must lead if they are to inspire change that will improve educational systems. If a dean sees that students in a certain department are dropping out at above-average rates, for instance, he or she might meet with employees in that department to identify hurdles and come up with solutions.
Analytical thinking. To ensure that a college or university is delivering on its promise of a quality education, deans and provosts must have solid critical thinking skills. If a provost is interested in increasing enrollment numbers, for instance, he or she might take a look at whether there are new programs the college or university could offer that would attract more students. With an analytical, research-based approach — for instance scoping out other schools' programs and current trends in the job market — the provost might realize that a new program in a cutting-edge field such as cybersecurity could be beneficial in attracting students.
Communication. Deans and provosts must be able to communicate clearly with diverse groups of individuals. They might interact with administrative employees, academic staff, students, families of students, and donors to the university or college. No matter who they talk to, they must present themselves with professionalism as a representative of the university or college.
Aspiring provosts and deans can hone these skills through a fitting degree program, such as the Maryville University online Doctor of Education in Higher Education Leadership. The program curriculum includes courses such as Leadership in Higher Education, which teaches students strategic planning and decision-making models, as well as Strategic Change and Innovation, which teaches how to manage and implement change in education systems. The knowledge this program provides lays the foundation for students to succeed in a dean or provost role.
Provost vs. Dean: Key Differences
The differences between a provost and a dean stem primarily from the different areas of the college or university they oversee. While deans oversee faculty and academic staff at the department level, provosts oversee the school's entire educational offering. As a result, these two roles have distinct day-to-day duties.
Deans are responsible for coordinating activities within specific divisions or departments, such as business or medical schools. A dean's duties include liaising with faculty and staff on what support is needed to achieve academic goals, advising on employee recruitment and retention, and providing budgetary oversight for the departments. Deans typically have experience as faculty members or lower-level administrators, and many move into the provost role after serving as a college dean.
Provosts, who often fill the role of chief academic officer, help the university's president develop policies, manage budgets, and make faculty and tenure decisions. A provost's duties include tracking trends in higher education (for instance, with technology in the classroom), upholding academic integrity by creating a strong vision for the university or college overall (for example, in line with its mission statement), and allocating funding to various departments. Provosts also serve as champions for students, while making sure that faculty members are supported. Serving as the right-hand assistant for the president, a provost might eventually take on the role of university president.
Finally, provosts tend to earn higher salaries than deans. The median salary for an academic dean in 2019 was about $74,535, according to Glassdoor.com, while the median provost salary was reported to be around $195,000, according to the College and University Professional Association for Human Resources. The U.S. Bureau of Labor Statistics projects 7% growth across all postsecondary education administrator positions between 2018 and 2028, a rate that is faster than the national average for all occupations (5%). Both provosts and deans typically have advanced degrees in education-related fields.
The Utility of a Doctor of Education Degree
Individuals who want to work in higher education and are interested in the role of a provost vs. dean can earn Maryville University's online Doctor of Education in Higher Education Leadership. Coursework is 100% online, with the option to attend a residency on campus or remotely. The program also employs a cohort model, which means smaller classes, more individualized attention, and collaborative coursework.
The online Doctor of Education teaches practical research techniques needed to analyze and subsequently come up with plans for improving educational outcomes, as well as the academic leadership strategies needed to inspire and implement change. Students learn how to lead in the increasingly complex educational ecosystem, where finance, law, and policy often intersect. Throughout their studies, they enjoy a practice-based approach to learning, requiring them to put problem-solving skills to the test using real-world examples. Learn more about the online Doctor of Education in Higher Education Leadership at Maryville University.
Recommended Reading
Future Education Technology: How Digital Trends Are Shaping Teaching
Maryville's Approach to Technology and Higher Education in the Digital Age
4 Key Leadership Skills in Higher Education and How to Develop Them
Sources
Association of American Colleges & Universities "Deans' Dilemmas: Practicing Academic Leadership"
Education Dive "There's no standard path to — or from — the provost's office"
Maryville University Online Doctor of Education – Higher Education Leadership
Pew Research Center "Two Decades of Change in Federal and State Higher Education Funding"
U.S. Bureau of Labor Statistics Postsecondary Education Administrators
U.S. Department of Education Advancing Diversity and Inclusion in Higher Education
U.S. Department of Education Reimagining the Role of Technology in Higher Education
University Business "7 Ways the Provost's Job is Bigger and Broader Than Ever Before"