How to Be Successful in College: Tips & Advice for Freshmen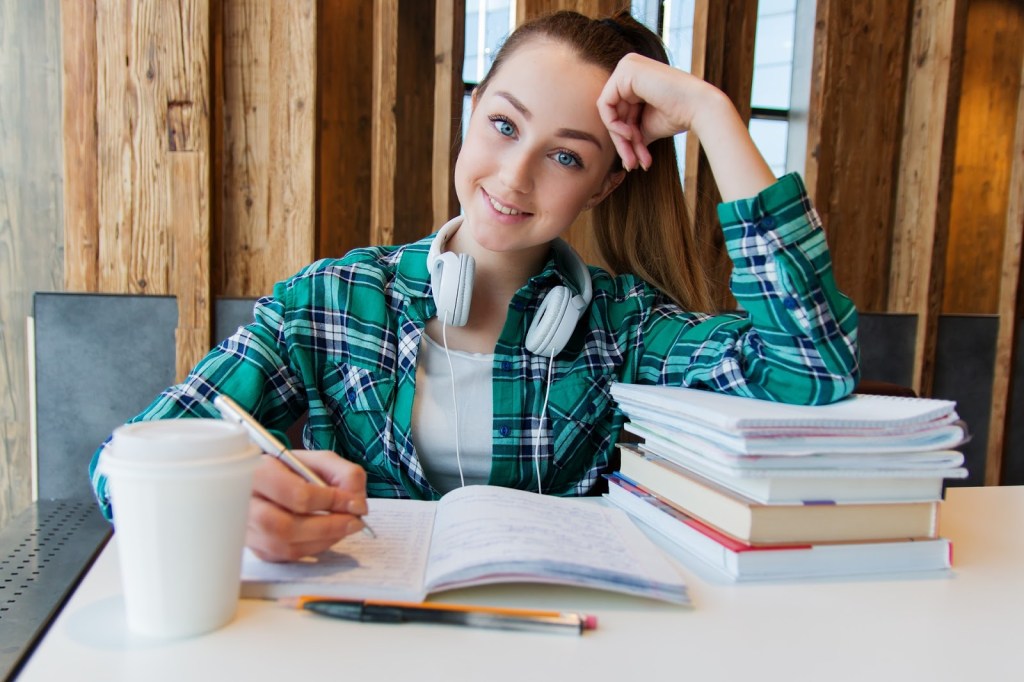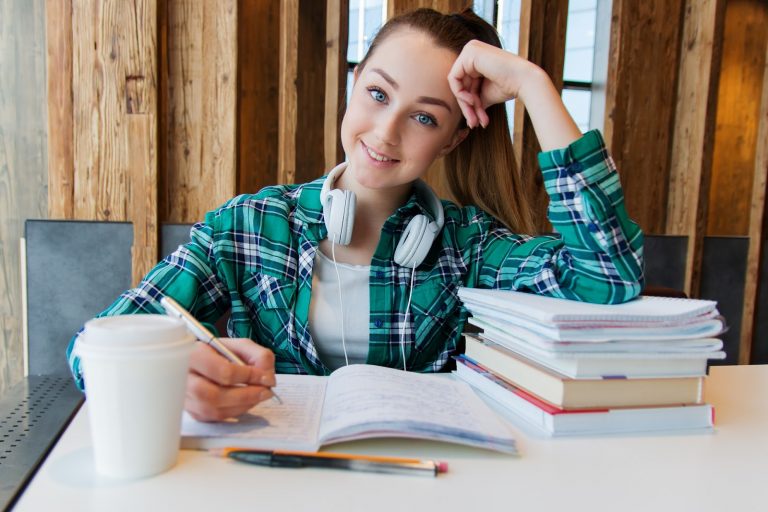 Without guidance, transitioning from high school to your first year of college can feel like a complicated experience. There's no doubt that a bachelor's degree is becoming more of a necessity in the job market with each passing year, but getting accustomed to new schedules, peers, and academic expectations can prove to be a challenge for college freshmen.
Fortunately, when armed with freshman advice and information about available resources, this transition can be made as smoothly as possible.
If you're a high school senior or recent graduate, the following guide can help you as you begin college. It features advice regarding choosing a major, organization strategies, available campus resources, and preparing for your future career.
Are you ready to dive into the first steps of your college journey? Let's get started:
Choosing a Major
The biggest decision you'll need to make within your first year or so of postsecondary education is your major. Determining your major as soon as you're able — during your high school years, if possible — improves your ability to attend a school that perfectly suits your needs. The sooner you make this choice, the sooner you can chart your path through college.
Things to Consider When Choosing a Major
There are some key considerations when it comes to settling on a major:
Which subjects are you most passionate about?
Ideally, you'll want to pick a major that will lead you to a career that will be intrinsically rewarding. Did you feel most at home in particular subjects in high school? Do you have strong opinions about specific hot-button issues in society? If the idea of starting a career related to these subjects and topics sounds appealing to you, you're on the right path.
What skill sets do you have? Which are you interested in developing?
Your current strengths and abilities should guide you when determining your future career. If you find work in something you naturally (or are determined to) excel at, you'll be more likely to find success after graduation.
Which majors have the highest employability rates? Which majors have the highest earning potential?
Of course, finances should be a consideration when choosing your major. Review the median annual earnings and employment rate of your desired major. Will you be able to live your desired lifestyle under those financial circumstances? If you want to maximize your finances, the highest paying bachelor's degrees have historically been those involved with accounting, business, and healthcare.
Start Exploring Your Field
If you already have a desired field in mind, be sure to learn the basics of declaring a major, scheduling to accomplish your goals, and meeting with experts in your areas of interest. If you are still exploring and looking for the right major for your needs, seek out the perspectives of experts in areas that interest you. Thoroughly exploring your options will ensure that you are prepared for the next step — wherever it may lead you.
Formally Declaring a Major
Each department at a university will have their own expectations for those declaring a major. These include important due dates, certain prerequisites, and so on. Some may require you to fill out a form signaling your intent, sometimes called a "field of study declaration" or "major declaration" form. They should also have a checklist available of course requisites, any other requirements, and advice for college freshmen. Be sure to contact the departments of interest in order to further help you assess which path is right for you.
Taking Core Classes to Explore Subjects
If you haven't narrowed down your search before beginning your freshman year, you can still be efficient when it comes to your course load. Many universities have general education requirements that are needed for people seeking a bachelor's degree in any field. Maryville University has an innovative core curriculum program that not only meets those basic requirements, but it can also help you refine your search for the perfect major. Take this time to work on those requirements.
Talk to Faculty and Alumni
Finally, take some time to meet with people in your areas of interest. As noted above, you should reach out to the departments you're interested in for course requirements, but it can also help to reach out to advisers within those departments for personal advice. Peers or alumni who have declared a major you're interested in can also provide insight into the type of study and work you can expect after choosing that major. Not only can relationships with these people help you determine if a major is right for you, they can prove to be valuable connections in your future career.
Refining Your Academic Priorities
Unhappy with your current major? Interested in taking on double majors or minors? How about the prospect of creating your own major? When it comes to being successful in college, you may find yourself wanting to refine your priorities to match your academic or post-graduation aspirations.
Changing Majors
If, after declaring a major, you find yourself unsatisfied with your decision, don't despair; your major choice is not your destiny. This isn't a permanent decision; around 30 percent of all students change their major at least once within their first three years.
The process of switching your major varies from school to school. At Maryville University, undergraduate students who wish to change their major should consult their adviser, obtain a Change of Major form in the Registrar's Office. Once completed, this should be submitted to the new major program chair. They should also complete an internal transfer application and submit it to the program director.
Adding a Second Major or Minor
Depending on your ambitions, you might find that a double major or minor is the right choice. Students who opt for a double major choose to declare two different majors, effectively earning two degrees. Usually, these majors are complimentary, with many overlapping requirements. Some common couplings include Foreign Language and International Studies, Economics and Mathematics, and Biology and Psychology.
Alternatively, you can even look into creating your own major. If your interests lie beyond traditional college majors, you might find that designing your own major is the best way to explore your interests. This is a nontraditional route that requires close work with advisers, and the specific process varies from school to school.
Getting Organized To Transition To College
When transitioning from high school to college, understand that the fundamental structure of college is drastically different. As such, it calls for new methods of organization. Incoming freshmen should follow the best practices listed below in order to best prepare and orient themselves for these changes.
Time Management As A Student
Being a successful student is largely based on your ability to manage your time effectively. Balancing social and financial obligations with academic requirements can be challenging without utilizing time management tools.
Use Your Smartphone
Fortunately, one of those tools are likely in your pocket right now. Your smartphone (or any other mobile device) can be an indispensable tool when it comes to tracking and managing your time. Most phones allow you to set reminders and alarms. Use these to alert you about important deadlines. You can even take advantage of task management apps to take your organization to the next level. Of course, you can also take notes and create "to do" lists to ensure that you are caught up on coursework.
Low-Tech Organization
A planner can also help. A monthly overview of your assignment due dates and key social events can help you allot your time wisely. Daily planners can help you balance day-to-day errands with study time. Even planning out day-to-day things — such as what you'll wear or eat each day of the week — can help you focus more intently on school assignments and exams.
Avoid Procrastinating
Ultimately, you want to use these tools to avoid one of the biggest errors students can make: procrastination. Letting assignments build up can lead to information and task overload, ultimately endangering your success. According to one study published by TIME, 86.1 percent of freshmen students wait until the last 24 hours of an assignment deadline before submitting their work, and these students receive a 5 percent lower grade on average.
Finances and Budgeting In College
Paying for college can lead to some changes in your financial and budgeting habits. There are options for earning money in college, and student discounts can reduce daily expenses.
Student Jobs
When looking for work that can fit in your hectic academic schedule, know that there are some options better suited for students than others. Getting a temp job, participating in a work-study program, starting a part-time gig, or even working as a tutor can be efficient and versatile ways to earn some money, as well as valuable experience.
Student Discounts
You should look to reduce expenses by taking advantage of student discounts. Grocery stores, software developers, restaurants, online retailers — hundreds of companies offer discounts for college students. U.S. News list some of the best student discounts, though you shouldn't neglect to ask your favorite retailers if they have any special offers for students.
Asking for Help
When it comes to balancing your finances, don't forget about an arguably more important balancing act: your work-school-life balance. Rely on your personal support system when needed. Discuss your academic and personal needs with your employer. Apply for financial aid through your university's Financial Aid office. Taking these steps can help you maintain your holistic well-being.
General College Tips and Good Habits
Of course, there are other aspects of acclimating to college life to contend with. There are some additional tips and good habits that you should adopt in order to achieve academic success. These practical tips will improve your focus, prevent data loss, and help you maintain a healthy lifestyle.
Don't Skip Class
First, while we noted the importance of avoiding procrastination above, you also need to also avoid a potentially worse habit: skipping classes entirely. Learning that class attendance may not impact students' grades in some classes may embolden learners to simply skip "non-essential" classes. Don't fall into this mindset. Regularly attending class will reduce study crunch times and ensure you have time to learn the material at hand.
Study Smart
Next, let's discuss your relationship with your phone and laptop. Mobile technology is a blessing and a curse. Being able to do school work on these devices enables you to keep up with your studies, no matter where you are. Unfortunately, this fact has also enabled freshmen to adopt some poor habits. Studying or completing assignments from the local café or your bed may seem like a good idea at first, but there's no doubt that doing so may impact your ability to focus and retain information.
Instead, focus on creating an ergonomic workstation to maximize your productivity while studying, especially if you plan on taking classes online. Choose a desk and chair that are comfortable to use and keep the monitor a reasonable distance away from your eyes (at least 20 inches away). You should dedicate your studies to this location — keep access to distractions, like your smartphone, to a minimum.
Save Your Work
Speaking of technology and retaining information … Don't forget to back-up your data! An external hard drive or USB flash drive can be a lifesaver in case you lose your work off of your laptop. Furthermore, it's wise to use cloud-based applications when completing work. Because it's saved online, you'll be able to retrieve it on any device.
Make Time for You
Maintain healthy habits in all areas of your life by making time for yourself. Don't let the hustle and bustle of school drive you to an unhealthy diet or to neglect personal relationships. If you start to feel stressed from classes, take a walk, stream some TV shows, or spend some time with friends — whatever it takes to clear your mind. Remember that most schools provide both recent high school graduates and non-traditional students alike with access to health and wellness resources.
Making Use of Resources for Students
There are tons of helpful resources for students in their freshman year and beyond. These can be found online and on-campus, from both external sources and your university. For instance remote students interested in learning more about research methods can check out our online toolkit. Explore the resources below to learn essential college tips and maximize your chances of academic success.
Seeking out Student Exclusive Resources
As a student, you have access to a wide range of resources that can help you when you are in need. If you're interested in seeking assistance, consider the following resources:
Writing Center: If you struggle with writing, check if your school offers a writing center. Also housed in the Center for Academic Success and Life Coaching, the Maryville University Writing Studio can help students of any major become better writers.
Online and In-Person Study Groups: Participating in a study group — whether online or in-person — is an effective way of learning and reinforcing important course concepts.with your peers. You can organize study groups through online academic forums or with your peers in person.
Health Center: If you aren't physically or mentally healthy, you'll likely find focusing on coursework to be difficult, if not impossible. Your school's health center may offer a variety of services, including providing you with health information, referrals for medical services, vaccinations, some over-the-counter medications, simple lab testing/screening, and emergency services.
Advising Office/Advisers: As noted earlier in this guide, your academic adviser is an integral resource as you navigate your first year in college. Unfortunately, they are also one of the most underutilized campus resources. Are you having difficulties with your current course load? Interested in declaring or changing your major? Looking for assistance in meeting personal or professional goals? Speaking with an adviser is a great step towards learning key college tips and resolving these issues.
Libraries: Modern libraries aren't just book depositories. If you need to use research databases, access digital materials, or consult with a librarian for help in your schoolwork, the library is a helpful resource. Of course, if you simply need a quiet place to focus and work, the library is a great place to go.
Online databases, JSTOR, Academic Search Premier, etc.: Databases like JSTOR and Academic Search Premier provide copies of archived scholarly journals/abstracts for research purposes. Subscriptions are offered to colleges and universities, so be sure to check if you have access to these valuable resources.
Career Centers and Career Fairs: Uncertain about your professional path? Your school's career center can provide ideas for future career choices, review your resume, provide you with interview preparation tips, help you find work, and form professional connections. Keep an eye out for career fairs, which can help you learn more about organizations that are hiring in your area.
Finding External Support for College Freshmen
There are also some forms of external support that can help. Here are a few examples of external resources to explore:
CDC – Tips for College Health and Safety: This resource by the Centers for Disease Control and Prevention provides useful advice and resources to help college freshmen cope with issues like dietary concerns, campus safety, preventing sexually transmitted infections, and avoiding substance abuse.
iMentor: If you need further help finding a tutor, iMentor is designed to match every high school student with a college-educated mentor. These mentors can guide these students through their college journey. Their regional offices are in the New York, Chicago, and the San Francisco Bay Area, though their services are offered in many partner program cities.
Bottom Line: Dedicated to helping first generation college students in urban communities find academic success, Bottom Line provides personalized guidance to college applicants throughout the college application and decision process. They also provide ongoing guidance and support for at least six years (or until graduation) for newly enrolled students. Currently, they assist students in Boston, Chicago, New York City, and Worcester.
Preparing for Your Career
Just as declaring a major early on can help you determine your academic path, deciding on a career as early as possible allows you to chart your professional path. Incoming freshmen can begin planning for their future career while still in college. In addition to seeking out your school's career center, as explained above, there are benefits to planning early, networking with peers, and gaining professional experience while in college.
Working While in College
When determining your career, it helps to get some hands-on professional experience. There are many benefits and drawbacks to working during your freshman year of college. The list of pros include:
Earning extra money
Developing professional experience for your resume
The opportunity to develop new relationships
On the other hand, the cons are:
Less time for coursework and social activities
Work-related stress
Your work could be incompatible with your career aspirations
Does work make sense for your needs? Keep in mind that it may make sense to seek part-time work instead of working a full 40 hours each week if you are a full-time student. Furthermore, if you are an online student, you may find that the flexibility of online learning may make working more feasible for your schedule.
Internships
Alternatively, you can try to seek out an internship related to your career goals. A common choice of juniors or seniors looking for professional connections and experience, you can actually begin applying for internships during your freshman year. Many employers outright require internship experience, so starting this early can be a great way to get a headstart in terms of professional development.
If you've browsed available internships already, you've likely noticed that there are both paid and unpaid internships. If finances are tight, an unpaid internship may seem less viable, but consider whether the internship could evolve into a full-time position — or, at the very least, a strong professional reference down the road.
Work-Study Opportunities
Federal Work-Study jobs are also an option. These jobs emphasize employment related to your course of study whenever possible, meaning that you'll have solid experience to put on your resume after graduation. You'll receive payments from your school, and you'll earn at least the federal minimum wage. Some of these jobs can be highly competitive, but they can provide some extra money and experience.
Building Your Network
As we've alluded to above, developing professional connections is an essential step in your professional development while attending college. There are many benefits of networking and building relationships with peers, professors, and organizations.
Networking begins on the first day of classes. Make an effort to talk to your professors and build relationships with them from the beginning; they can make excellent references for jobs.
You'll also want to build trusting relationships with roommates and peers. Because college can be more isolating than high school, it's important to develop your own personal support network. From forming study groups, to potential future professional references, to simply decompressing with friends, these relationships can be beneficial to you in many ways — often developing into lifelong friendships.
Furthermore, you should try to become involved with extracurricular activities through both on- and off-campus organizations. Find an organization whose objectives align with your interests and see what you can do to contribute to a greater good. Even volunteering at local organizations can be a way of developing your network.
Recommended Reading:
https://online.maryville.edu/blog/act-vs-sat/
https://online.maryville.edu/blog/college-guide-for-veterans-and-servicemembers/