What Does It Mean to Be a First-Generation College Student?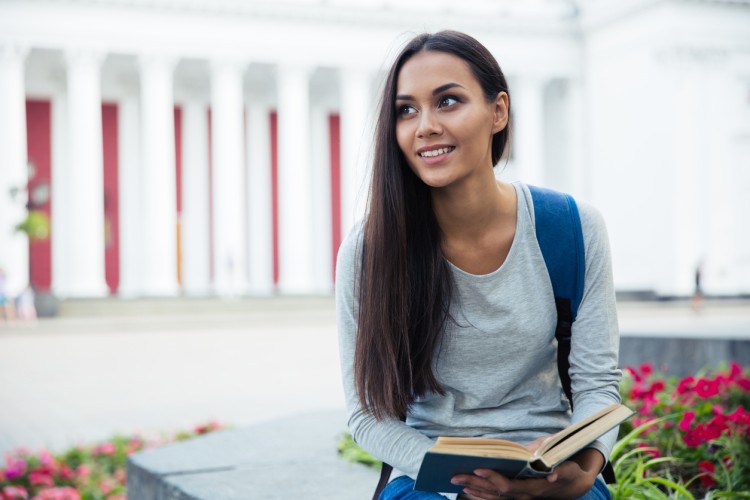 For many high school seniors, going to college is the natural next step on their journey to higher education and a career. For first-generation college students, that roadmap isn't so well defined. College and financial aid applications can be a maze of requirements and deadlines, and the college experience can be daunting.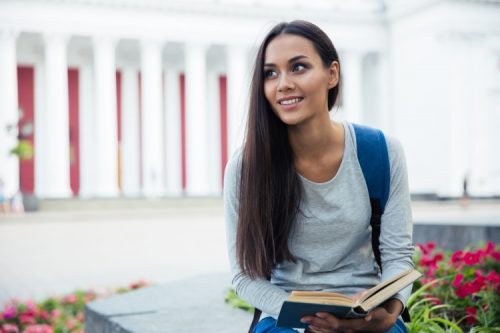 However, despite these barriers, first-generation college students do thrive in college. They have access to resources that can help them navigate this unfamiliar territory. Most importantly, they bring surprising resources with them. If asked what it means to be a first-generation college student, many of them may say that it made them even more determined to be successful.
What Is a First-Generation College Student?
The U.S. Department of Education defines first-generation college students as undergraduates whose parents never enrolled in postsecondary education. A continuing-generation college student, by contrast, has one parent with at least a bachelor's degree.
Colleges, universities, education nonprofits, and other government organizations may have broader definitions. Some first-generation definitions include:
The first generation in a family to ever go to college
Undergraduates whose parents have some college but did not complete a degree
Undergraduates whose parents never went to college, even if grandparents, uncles or aunts, or step-parents did
Undergraduates whose parents earned a degree in another country
First-generation students are a diverse population. National Center for Education Statistics (NCES) data reported by Postsecondary National Policy Institute (PNPI) shows that for the 2015-2016 school year, 35% of undergraduates were the first in their family to go to college. Additionally, PNPI reports that 37% of white students were first-generation enrollees, along with 33% of Latino students, 19% of African-American students, and 8% of Asian-American students. These students also tend to be older than their peers and to have children.
First-gen students also share other commonalities that affect their experience, both in college and after graduation.
Parent Education and Median Household Income
Parent education levels have a significant impact on college attainment. According to Pew Research, students whose parents have a bachelor's degree are much more likely to go to college and get a degree than their first-generation peers. Part of this is a matter of financial resources. A parent with a bachelor's degree means a higher median household income — in 2019 that was $100,900 versus $65,200 — which can also influence the probability of a student's enrollment.
First-gen students tend to have fewer financial resources: According to the NCES, as of 2017 50% of first-generation college students came from households with income between $20,000 and $50,000.
Degree Completion
Pew Research reports that bachelor's degree completion rates increase as parent education levels rise. For instance, students with one parent who has at least a bachelor's degree have a 60% completion rate, compared to 20% of first-generation students and 34% of students with one parent who has attended college but not earned a bachelor's degree. When a student has two parents with at least a bachelor's degree, they have an 82% completion rate.
Post-Degree Earnings
A college degree can boost career earnings. According to the U.S. Bureau of Labor Statistics (BLS), in 2020, workers with a bachelor's degree earned a median weekly wage of $1,305. By comparison, the median weekly wage for workers with only a high school diploma was $781. However, the Pew study showed that the median income for households headed by first-generation graduates still lagged behind their second-generation peers — $99,600 compared with $135,800.
What Issues Do First-Generation College Students Face?
As many first-generation college students learn, being first can be exciting, but blazing a trail is a difficult undertaking. The issues that first-generation college students face include financial pressures, emotional concerns, and a lack of access to personal guidance and counseling. Socioeconomic factors, such as income inequality, can add additional pressures.
Financial Pressures and Student Debt
Many first-generation college students come from low-income households. While they may get scholarships and financial aid, these resources usually don't cover all college costs. As a result, 42% of first-gen students take out loans of $25,000 or more, according to First Republic Bank. This debt must be repaid even if students leave school without a degree.
FAFSA and Financial Aid
Despite having greater financial need, first-gen college students receive less financial aid than their continuing-education peers, NerdWallet reports. The Free Application for Federal Student Aid, or FAFSA, is a complicated document for any family but can be even more intimidating for low-income families and first-generation students. Learn more about why FAFSA is important.
Lack of Parental Guidance
Parents of first-generation students are unfamiliar with the college application process. They're less likely to be able to help their children with college applications and essays or college tours. While college life is an adjustment for all freshmen, parents of first-generation students can't always help their children figure out how to manage dorm life, classwork, and finances.
College Readiness
Because many first-gen students come from low-income households, they may have graduated from high schools that didn't push college readiness. According to PNPI, 36% of first-generation college students have to take remedial courses their freshman or sophomore year. This can put them at higher risk of not completing their degrees.
Imposter Syndrome and Anxiety
First-generation college students say that imposter syndrome — a feeling they don't belong and aren't as smart as their peers — can be overwhelming. Many students feel a sense of isolation and anxiety, especially if they're at a less diverse university. They may feel guilty about leaving home, particularly if they had been bringing in income from part-time jobs to support their families.
Campus Resources
Another barrier for first-generation college students is lack of awareness of campus resources. Experts say that many first-generation students don't necessarily know that their colleges offer academic advising or campus health resources. By not taking advantage of campus resources, students may be hindering their ability to succeed.
What Are the Benefits of Being a First-Generation College Student?
Despite these barriers, being a first-generation student offers a number of benefits. Colleges and universities that make a commitment to diversity provide a number of resources to help first-generation students succeed. Some benefits include:
Admissions
First-generation college students often have to overcome challenges, and a college admissions essay can be an effective way to convey that life experience. For instance, if students had to work during high school rather than participate in extracurricular activities, colleges may take that into consideration. Some colleges are also revising admission policies to place less emphasis on test scores and grade point averages to eliminate roadblocks for disadvantaged students.
Financial Aid
First-generation students are eligible for both need-based and merit-based aid. Need-based aid considers financial eligibility and may include grants as well as student loans. It includes federal Pell Grants, work-study (a part-time campus job), and subsidized student loans. Merit-based aid considers abilities, talent (music, sports, art), or academic achievement (grades, test scores, class rank). Some merit-based aid comes in the form of tuition discounts, which can make college more affordable.
Scholarships
Additionally, there are specific scholarships for first-generation students, just as there are scholarships offered by a variety of organizations and for a number of different degree programs. The United Negro College Fund (UNCF) manages a variety of scholarship programs for Black students. Other scholarships are available for Hispanic and Latino students. Unlike student loans, scholarships do not have to be repaid.
Building Community
As more first-gen students go to college, they can build a community with their peers. Peer counseling, networking, and other resources can help alleviate some of the anxiety and self-doubt that comes with the first-gen territory. Networking with other first-generation students can help with navigating campus resources and finding a job after graduation.
From College Diversity to Career Diversity
As employers come to value and support a diverse workforce, they become more interested in the perspective of diverse and first-gen graduates. For one thing, employers see their self-determination and drive as carrying over into the workplace. First-generation students can also transform their diverse student experience into a diverse career experience. Many first-generation graduates support the diversity and inclusion efforts in their workplace by participating in these initiatives.
What Resources Are Available for First-Generation College Students?
Besides general campus resources available to all students, colleges often have resources specific to first-generation students. These resources help students at all stages of their academic journey, from application to graduation. They include counseling, tutoring, mentoring, financial aid, health services, social services, and more.
The following resources are dedicated to helping first-generation college students succeed.
Resources for First-Gen Students
I'm First! — I'm First! is an online community where first-generation college students can share their stories.
FirstGEN Fellowship — The First Generation Civil Rights Fellowship Program is a paid summer program for first-generation undergraduates who are pursuing a social justice career path.
Center for First-Generation Student Success — An initiative of the National Association of Student Personnel Administrators (NASPA) and the Suder Foundation, the center advocates for first-generation students' success in higher education.
College Advising Corps — The CAC supports low-income, first-generation, and underrepresented college students to help them succeed in higher education.
First Generation Foundation — The First Generation Foundation supports students and their families with information and resources, focusing on encouraging enrollment in elite institutions.
Rise First — This organization provides resources to high school students aspiring to go to college, first-gen college students, and professionals.
America Needs You — ANY provides students with mentoring services, professional networking opportunities, internship support, and career development resources.
Opportunity Nation — Comprising more than 350 organizations, Opportunity Nation works to expand economic mobility in the U.S., with a focus on youth development.
Starting Your College Journey
As a first-generation college student, you're just as ambitious as your peers. You have the same drive and determination to succeed in college and in the workforce, and you bring a unique and valuable perspective. Explore your options, investigate resources, and start your college journey today by finding an institution that meets your academic goals and financial requirements.