How to Become a CISO
How to Become a CISO
How to Become a CISO

Today's world is marked by instant and constant information exchange. As technology continues to evolve, so do cybersecurity threats. Many businesses and organizations rely on vast databases to catalog information about their partners, employees, and other stakeholders. It's the responsibility of a firm's chief information security officer (CISO) to ensure that this wealth of sensitive data is never compromised by a cyber attack.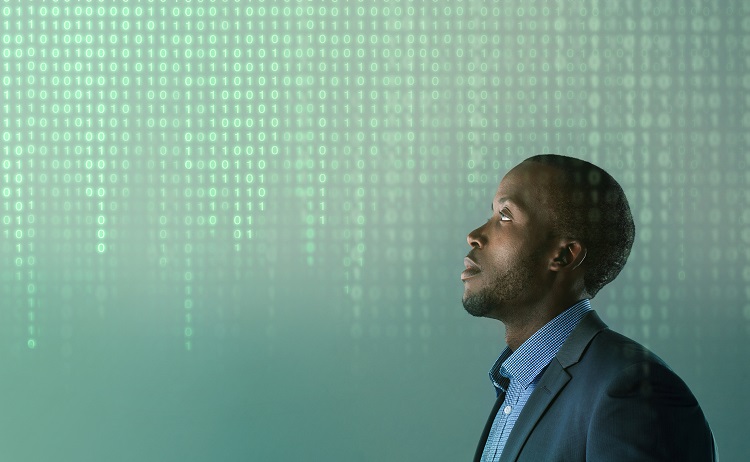 A CISO applies elements of digital strategy and information security to a company's scope and goals. This executive leader helps to plan, develop, and maintain a security strategy that complements and protects the organization's operations.
This emerging and important position offers many opportunities to creatively troubleshoot problems as they arise and guide a team on best practices, thus ensuring the success of the organization as whole.
What Does a Chief Information Security Officer Do?
The title of chief information security officer was first used in the mid-1990s and refers to the top cybersecurity official in a company. At that time, before today's abundance of digital sharing, the role was largely focused on compliance. Today's chief information security officers are embedded in the daily operations of the company — meaning this position is vital across diverse industries, and is likely to remain so.
What CISOs do in their day-to-day work varies, depending upon the size of the company and the type of information collected, as well as the norms of that particular industry. The way in which data is structured, stored, and protected varies from company to company, but it is often developed and overseen by the chief information security officer.
While responsibilities may vary, there are some typical areas in which chief information security officers are often involved. These include:
Data Breach and Fraud Protection. Consumers today are concerned with their privacy, their personal data, and the ability of organizations to protect that information from cyber attack. Chief information security officers maintain the security of their data and keep their customers and employees safe from increasingly sophisticated and common cyber attacks and other forms of privacy abuse. They focus on mapping and understanding the evolving threats to their data, and they protect organizations from data links by strategizing around new technologies, storage and collection options, and strong data governance policies.
Enterprise and Security Architecture. Systems architecture is a formalized area within the broader field of information technology (IT). When IT professionals discuss architecture, they are referring to the overall structure of a network, the components that underlie it, its relationship to the user, and its interface with the operating system. The security of data has its own architecture, often referred to as "enterprise security architecture." When individuals evaluate how to become a CISO, they learn about this essential part of the job. Chief information security officers oversee the digital security design of the entire organization and assess its ability to respond to threats.
Identity and Access Management. When it comes to access management, the chief information security officer is often responsible for defining the roles and individual access permissions of everyone involved with a project or business, including employees, customers, and others. It is extremely important that identity and access abilities are regulated, managed, updated, and monitored to ensure that the right people are accessing their private data as needed. Administrators of these systems oversee user roles, track access, create reports, monitor threats, and enforce ongoing policies, often for a large number of distinct users.
Company Information Security Policy. The role of the chief information security officer requires leadership and decision-making skills. Often, the CISO helps to determine the direction of the company and offers expertise when it comes to crafting policy and best practices that will underlie the operations of the businesses for years to come. Technical knowledge, as well as strong communication and judgment skills, help individuals in this role to drive the future of their company and set it up for success.
Steps for Becoming a Chief Information Security Officer
How do you become a chief information security officer? There are many paths that interested individuals might take to reach this high-level position. However, it is important to note that while a four-year degree from a college or university is a common and important starting point, a great deal of additional training and experience is often necessary before reaching this top-tier executive role.
There are many routes to achieving this status within a company or organization, and many IT experts take a number of steps along the way. These often include:
Step One: Obtain a Bachelor's Degree
A bachelor's degree often marks the first step to becoming a chief information security officer. Aspiring CISOs might pursue a Bachelor of Science in information technology, information technology management, cybersecurity, or computer science. During this time, students have the opportunity to learn the foundations of this career, including network security, database design, computer forensics, and administration.
Step Two: Gain IT Security Experience
Real-world practice is one of the most important assets an applicant can have when applying for a position as a chief information security officer. As such, it is vital that those seeking this role dedicate time to honing their skills in everyday, real-world settings. Some sources estimate that it can take seven to 10 years of experience before an IT professional has the skills needed to land an executive role like CISO.
Step Three: Complete Additional Certifications, a Master's Degree, or Further Training
Information security officers have multifaceted responsibilities, so it often becomes important for those in the field to expand their knowledge base by obtaining certifications or completing training, or by going on to study at the graduate level. Those who aspire to this position may earn a specialized degree such as an online master's in cybersecurity, or a degree with a broader management focus, such as a master's in business administration.
Step Four: Acquire Management Skills in the Field
The majority of chief information security officer positions require proficiency in managing a team, collaborating, and stepping into a leadership role. Managerial positions, or other work where the individual leads a security team, are helpful in securing a CISO position later on.
CISO Salaries
CISO salaries vary widely by industry and other factors. Executives in this role earn an average base salary of about $155,000 annually, and earnings can range from about $100,000 to well over $200,000, according to February 2019 data from PayScale. These numbers reflect the significant amount of training, experience, and education required for the position, as well as the critical responsibilities and leadership the role demands. To attain the high-paying and high-profile position of CISO, it is usually necessary to attain a master's degree and spend years gaining experience in the field.
Future Growth of Chief Information Security Officer Jobs
As more companies, nonprofits, and organizations manage their files digitally, the demand for data security will likely continue to grow. According to the U.S. Bureau of Labor Statistics, the number of jobs for CISOs and other computer and information systems managers is on pace to increase by 12% from 2016 to 2026, compared to a 7% growth rate for all occupations.
Pursue a Career in Information Security
We live in a world with increasing reliance on digital information. As collecting, cataloging, and managing information becomes easier, there are also new possibilities and risks. It is the responsibility of a chief information security officer to protect this wealth of information, the organizations to which it belongs, and the people to whom it pertains.
The road to becoming a CISO requires significant study, effort, and experience, but it can also be a highly rewarding and lucrative field with abundant opportunities for growth. If you're ready to take the next step toward becoming a chief information security officer, find out more about Maryville University's online master's degree in cybersecurity and dive into the exciting and fast-growing world of digital information security.
Sources
CNBC.com, "Here's What Cybersecurity Professionals at Companies Actually do, and Why They're So Vital"
Glassdoor.com, "Chief Information Security Officer Salaries"
Maryville University, "Master's in Cybersecurity Online"
PayScale, "Chief Information Security Officer Salary"
U.S. Bureau of Labor Statistics, "Computer and Information Systems Managers"
U.S. Bureau of Labor Statistics, "Information Security Analysts"
Be Brave
Bring us your ambition and we'll guide you along a personalized path to a quality education that's designed to change your life.