What Does a VP of Finance Do?
What Does a VP of Finance Do?
What Does a VP of Finance Do?

Inadequate financial management can have severe repercussions for a company. According to the U.S. Bureau of Labor Statistics (BLS), approximately 20% of businesses fail within their first year, and according to research from CB Insights, 38% of companies fail over financial mismanagement. Qualified and educated executives who can successfully direct financial resources are in high demand in today's competitive business world.
Those with strong finance and business administration backgrounds have lucrative opportunities to advance their careers and secure top positions. A vice president (VP) of finance is one such position that demands a high level of expertise and experience in managing a company's finances. Those interested in becoming a VP of finance should consider the benefits of an advanced degree such as a Master of Business Administration (MBA), particularly with a concentration in financial services, to help them work toward this lucrative career.
VP of Finance Job Description
As a key figure in the management of a company's finance department, a VP of finance plays a crucial role in overseeing financial operations and ensuring effective financial management. As an executive leader, a VP of finance supervises financial operations, including planning, budgeting, forecasting, and reporting. In addition, a VP of finance manages and allocates resources to support the company's long-term goals and objectives.
One of the key responsibilities of a VP of finance is to ensure that the company maintains a high standard of financial ethics and adheres to state and federal tax regulations, among other legal requirements. A VP of finance also collaborates with other executives and departments to develop and implement strategies that promote financial transparency and accountability.
Additionally, the VP of finance is responsible for ensuring that the company's financial practices align with its overall business strategy, which requires a deep understanding of the firm's financial performance and the ability to identify potential risks and opportunities. Ultimately, a VP of finance serves as a strategic partner to the CEO and other executives, providing financial insights and guidance to inform decision-making.
Work Settings for a VP of Finance
A VP of finance plays an important role in managing finances and financial operations in any organization and can work in various settings, including finance, healthcare, manufacturing, and technology. Here are a few examples of work settings based on these select industries:
Finance: VPs of finance may work in commercial banks, investment banks, or private equity firms.
Healthcare: They can work for hospitals, health systems, or pharmaceutical companies.
Manufacturing: VPs of finance can work for companies that produce consumer goods, such as cars or electronics.
Technology: They can work for software development companies or technology startups.
The role of a VP of finance can differ depending on the organization's size. In small organizations, VPs of finance may oversee all financial operations, including accounting, budgeting, and financial reporting. They may also be responsible for developing financial strategies and working with other executives to achieve the organization's long-term goals. In larger organizations, VPs of finance may focus on specific areas, such as financial planning and analysis.
In startups, VPs of finance can play a critical role in helping the organization grow by securing funding and managing financial resources. They may also be responsible for setting up financial systems and processes and ensuring compliance with legal and regulatory requirements. In multinational corporations, VPs of finance can help the organization manage finances across multiple locations and countries. They may also be responsible for developing global financial strategies and managing currency risk.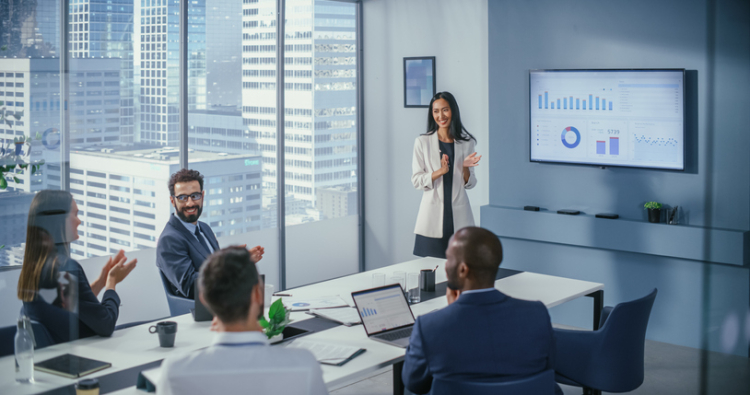 Ideal Skills for a VP of Finance
The VP of finance role requires diverse skills and qualities to navigate the complexities of financial management. Below are some of the skills that are essential for success in this role.
Financial Acumen: VPs of finance should be able to accurately interpret and analyze financial statements, forecasts, and other financial data. They should understand the financial markets and economic trends impacting the organization's bottom line and use that knowledge to make informed decisions that support strategic goals.
Leadership: This role often involves working with financial professionals and executives to manage financial departments and allocate resources. A good VP of finance must inspire and motivate the team while providing clear direction and guidance to ensure the company is working toward the same goals at all levels.
Communication: Part of the VP of finance role is to communicate financial information to stakeholders, executives, and team members in a way that is clear and easy to understand. They need the ability to explain complex financial data in simple terms and present information in a visually compelling way, often through graphs or diagrams.
Strategic Thinking: Finance executives must think strategically and use financial data to support the organization's long-term goals. They will often need to consider the broader market and economic trends and develop strategies to help the organization stay ahead of the competition.
Problem-Solving: A VP of finance should be able to identify financial challenges proactively and develop creative solutions to financial problems. This skill is vital during economic uncertainty, when organizations may need to pivot quickly to maintain financial stability.
Continuous Learning: The financial industry constantly evolves. A successful VP of finance must stay up-to-date with the latest trends and best practices, including participating in ongoing professional development opportunities, attending conferences, and networking with other financial professionals to stay informed about developments in their industry.
How to Become a VP of Finance
To become a VP of finance, an individual needs to have a solid educational background in finance, accounting, or business administration. Most companies require candidates to have a bachelor's degree since undergraduate courses enable students to acquire a solid understanding of the fundamental concepts of finance. While a bachelor's degree in finance or accounting can be beneficial for building foundational skills, having a master's level of education is generally preferred by most employers due to its advanced level of academic training and specialized expertise in the field of finance.
As these positions typically oversee a large portion of a company's financial strategy, candidates are often chosen based on their experience and leadership skills. Earning an advanced degree, such as an MBA, can be beneficial for VP of finance candidates since it demonstrates an individual's commitment to their educational development and enhances their knowledge and skills in the field. Maryville University offers a comprehensive online MBA program with a concentration in Financial Services, which can allow students to build business acumen and strengthen their understanding of the future of financial services.
Maryville University provides 100% online access to the MBA program, allowing students to develop the leadership skills necessary for MBA careers while choosing the setting and timing of their education. This program features comprehensive financial analysis, economics, strategic management, and communication curriculum courses to help students develop the knowledge and skills they need to become successful finance executives.
In addition to earning an advanced education, work experience is a critical factor in becoming a VP of Finance. Entry-level finance positions, such as financial analyst, accountant, or auditor, may provide a good foundation for individuals interested in pursuing a career as a VP of Finance. These positions provide hands-on experience in business ethics, strategic marketing, and portfolio construction, offering opportunities to develop leadership and communication skills.
Working up from lower-level finance positions is another way to become a VP of Finance. Finance managers, directors of finance, and other finance leadership positions help individuals accrue the skills and experience necessary to qualify for a VP position. These positions often require a high level of responsibility for financial planning, analysis, and reporting and give individuals the chance to demonstrate leadership skills as they build their resumes.
VP of Finance Salary and Career Outlook
According to the BLS, the median annual salary for financial managers (including VPs of finance) is $131,710 as of May 2021. However, the actual salary can vary depending on the company's size, the industry, and the individual's experience level.
In addition to the high salary, the career outlook for VPs of finance is also positive. This career has a promising outlook for future employment, as financial manager positions are projected to grow by 17% from 2021 to 2031, according to the BLS. This growth is much faster than the average for all occupations (5%), primarily based on the need for companies to comply with new regulations, manage complex financial instruments, and analyze data to make informed business decisions.
Achieve Success as a VP of Finance
Executive positions often require individuals to spend several years acquiring the necessary experience and business acumen. A graduate degree is frequently required to demonstrate to employers that one can perform essential marketing tasks and ensure the business's success. Consider Maryville University's online Master of Business Administration with a concentration in Financial Services as a path toward gaining the necessary financial skills and knowledge to advance to the position of VP of finance.
With a flexible schedule and multiple start dates throughout the year, there has never been a better time to begin pursuing an advanced degree that can prepare you to pursue your career goals. Discover the next step toward becoming VP of finance with Maryville University.
Recommended Readings
A Guide to Corporate Wellness Programs: Why Employee Health Matters
Halfway to the Top: Career Advancement for Mid-level Employees
MSF vs. MBA: Differences in Degrees
Sources:
Built In, "What Is a Vice President of Finance? How to Become One, Salary, Skills"
CB Insights, "Why Startups Fail: Top 12 Reasons"
Indeed, Director of Finance Job Description
Indeed, How To Become a Vice President of Finance
Indeed, "VP of Finance vs. CFO: Their Primary Duties and Major Differences"
Investopedia, "The 4 Most Common Reasons a Small Business Fails"
LHH, VP of Finance Job Description
Payscale, Vice President (VP), Finance Salary
Shopify, "Percentage of Businesses That Fail"
U.S. Bureau of Labor Statistics, Financial Managers
U.S. Bureau of Labor Statistics, Survival of Private Sector Establishments by Opening Year
Be Brave
Bring us your ambition and we'll guide you along a personalized path to a quality education that's designed to change your life.