Case Manager vs. Social Worker
Case Manager vs. Social Worker
Case Manager vs. Social Worker
Human services specialists play an essential role in the communities they serve. Professionals who pursue this career path not only interview clients to determine the types of social programs they may qualify for, such as the Supplemental Nutrition Assistance Program (SNAP), aging and disability services, and child welfare, among others, but also help guide their clients through the enrollment process.
Individuals interested in pursuing this career path should start by developing the right knowledge and skills. A degree such as an online Bachelor of Social Work can prepare graduates to pursue jobs in the field.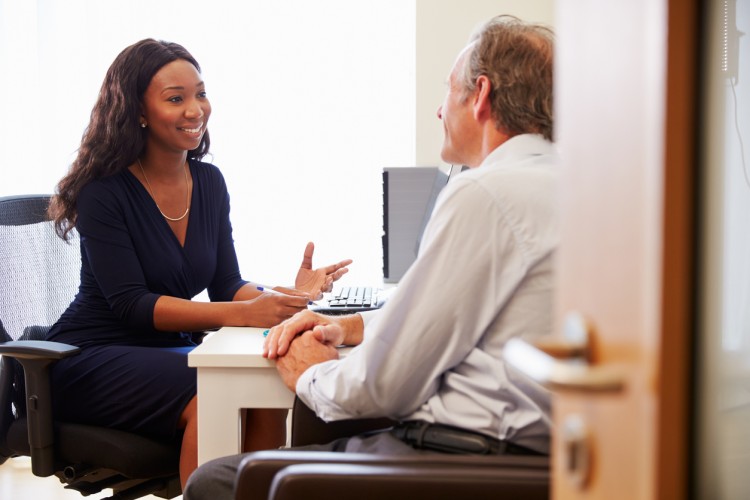 Human Services Specialist Job Description
Human services specialists help clients determine their eligibility for various social programs. They perform interviews to gather information about their clients' medical and work history, whether they have access to child care and transportation, and their job skills. Professionals who choose this career path may work with any of a variety of client populations, such as children and families, the elderly, immigrants, people experiencing homelessness, or people with disabilities. Consequently, job duties vary based on the population a human services specialist serves. Sample duties include the following:
Assessing the types of aid clients need
Helping clients find assistance for daily tasks such as transportation, meal preparation, meal delivery, and bathing
Helping clients apply for assistance programs
Researching services, such as Medicaid and food assistance programs, available to clients
Maintaining contact with clients to ensure that services are being provided
Possible Work Settings for Human Services Specialists
Human services specialists work in a variety of settings, such as nursing and residential care facilities, state and local government agencies, hospitals, community healthcare clinics, offices, group homes, nonprofit organizations, and homeless shelters, among others. Most professionals in this field work full time, Monday through Friday, although some work nights and weekends.
Qualifications for a Human Services Specialist Role
Although the qualifications to work as a human services specialist vary based on the position an individual is applying for, the minimum requirements for a human services assistant include a high school diploma and on-the-job training, according to the U.S. Bureau of Labor Statistics (BLS). Additionally, some employers require applicants to have a valid driver's license and pass a criminal background check.
Job duties and compensation often reflect an applicant's education level. As such, applicants who have completed a bachelor's degree in a related field, such as a bachelor's in social work, are likely to have enhanced job prospects and earning potential. Individuals pursuing a career as a social services manager, for instance, should have a bachelor's degree and potentially a master's degree in social work.
Fundamental Skills for Human Services Specialists
Aspiring human services specialists should develop a number of relevant competencies, including compassion and communication, interpersonal, problem-solving, and time-management skills.
Communication: Professionals in this field need to effectively communicate with individuals of various backgrounds and educational levels. They also need to be able to receive and process information from their clients and use that information to match people with organizations and social programs that can help them.
Compassion: Human services specialists often work with clients living in difficult and stressful situations. Professionals who are understanding and compassionate in response to their clients' struggles are more likely to develop strong relationships with those they serve.
Interpersonal Relations: During the interview process, human services specialists collect sensitive and potentially embarrassing information from their clients, such as education level, job skills, whether they can afford needed medication, and whether they need help with drug or alcohol addiction. Professionals with strong interpersonal skills can help their clients feel comfortable discussing these topics.
Problem Solving: Professionals who choose this career path help people find concrete solutions to their challenges. They need to think creatively about how different services and programs can meet different needs.
Time Management: Individuals in the field often work with numerous clients. Time-management skills can help professionals ensure that each client gets the attention and consideration they need.
Possible Salary Ranges for Human Services Specialists
The BLS reports that as of May 2019, the median annual salary for social and human service assistants was $35,060. Earners in the top 10th percentile reported annual earnings of more than $54,230, while those in the bottom 10th percentile earned $23,750.
Salary ranges can vary based on several factors, such as geographic location and employer. For example, the BLS reports that as of May 2019, the median salary for individuals employed by local governments, excluding education and hospitals, was $41,030, and the median salary for individuals working in nursing and residential care facilities was $31,020.
Salaries may be higher for those with higher education and experience levels as well. For example, social and community service managers earn a median annual salary of $67,150.
Human Services Specialist Job Outlook and Growth
The BLS projects that employment of human services specialists will grow by 17% between 2019 and 2029, which is much faster than the average growth projected for all occupations. Job growth will be largely driven by the aging baby boomer population, which will increasingly need social services such as adult day care and meal delivery. Additionally, more human services assistants will be needed to work with individuals sentenced to drug treatment programs as opposed to prison with the advent of less punitive drug laws.
Your Path Toward a Career as a Human Services Specialist Starts at Maryville
Students interested in becoming human services specialists should begin by developing the knowledge and skills they'll need to succeed. Maryville University's online bachelor's in social work program is designed to provide students with expertise in key subjects such as cultural competency; policies and policy reform; and social, economic, and environmental justice.
Are you ready to take the first brave step toward a career as a human services specialist? Discover how Maryville's online Bachelor of Social Work can help prepare you for the job you want.
Recommended Reading
BSW vs. MSW: Exploring Two Social Work Degrees
Mental Health Counseling vs. Social Work
Know Your Worth: How to Negotiate — or Renegotiate — Your Salary
Sources
Career Trend, Human Service Specialist Job Description
Houston Chronicle, "What Qualifications Are Required for a Human Services Specialist?"
Indeed, Human Services Job Description Sample
PayScale, Average Human Services Specialist Salary
U.S. Bureau of Labor Statistics, Social and Human Service Assistants
Be Brave
Bring us your ambition and we'll guide you along a personalized path to a quality education that's designed to change your life.