How to Use Your Degree in Psychology in a Human Resources Career
How to Use Your Degree in Psychology in a Human Resources Career
How to Use Your Degree in Psychology in a Human Resources Career
Whatever the size or industry, companies all share one thing in common — human resources. Human resources (HR) managers are responsible for planning, coordinating, and overseeing all administrative functions that deal with staff.
They perform critical tasks such as recruiting, vetting, and hiring new employees. HR managers also oversee company benefits programs, ensure everyone gets paid on time, and serve as impartial mediators when settling employee disputes.
However, the most important part of human resources is the human aspect. Successful HR managers understand what motivates employees and how workplace culture can affect performance. In other words, HR managers who understand the principles of psychology can gain a deeper understanding of employees and their relationships with organizations. Applying psychology in a human resources managerial role elevates an organization as a whole by prioritizing a positive work culture where employees feel seen, heard, and valued.
This is why many businesses that are recruiting top-level HR talent look for candidates with a psychology degree. The advanced skills and knowledge base that psychology graduates acquire can make them uniquely qualified to take on a number of challenging careers, including in human resources.
Skills Gained with a Psychology Degree
Students learn an array of critical skills as part of the psychology bachelor's degree curriculum that are also transferable to other career paths in a broad spectrum of industries.
Critical thinking: Problems that arise in organizations are usually not clear-cut: they are situational, filled with nuance, and complex. Psychology programs teach students how to evaluate situations using critical thinking — the objective analysis of a situation that uses observations, facts, and evidence to form a judgment. HR managers rely on this for conflict resolution; however, critical thinking may be applied to scenarios that require a deeper analysis.
Communication: Talking is one-directional, while communication is a give-and-take sharing of information. In psychology programs, students learn how communication can mitigate misunderstandings, feelings of tension, and potential errors. Effective communication is a must in human resources, but it also applies to every field where clear exchanges of information are required.
Cultural competence: In the age of remote work, international companies such as Apple, Oracle, and Meta have employees all over the world working toward a common goal. However, employees in the Midwest likely have different cultural beliefs than those in Japan, India, or Sweden. Employees closely identify with their culture and personal beliefs, and cultural competence can help HR leaders establish connections among workers with different viewpoints. Psychology programs teach students to see others' points of view by exploring different religions, customs, and cultures.
Compassion: Some work environments are especially demanding and stressful. Psychology students learn the impact of biological and physiological stressors on human behavior. This understanding can help HR managers identify individuals with unmanaged stress and show compassion while helping employees overcome challenges.
Psychology in Human Resources Career Paths
A psychology degree can open the door to multiple rewarding career paths. Many graduates pursue careers in developmental psychology, human resources, and counseling. The following are some of the top human resources-related careers psychology degree-holders may qualify for once they enter the workforce.
Human Resources Psychologist
Human resources psychologists (also known as industrial-organizational psychologists) support their organizations by finding innovative ways to improve the workplace. They typically work closely with HR managers to boost employee morale and improve productivity by implementing policies that positively influence workforce behavior.
While a bachelor's in psychology can provide a strong foundation for this career path, human resources psychologists generally need to have either a PhD in psychology or a PsyD (Doctor of Psychology). Most states have licensing requirements before active practice as a psychologist is permitted, and state licensure may vary from state to state. Candidates may also opt to pursue a professional certification to enhance their credentials.
According to the U.S. Bureau of Labor Statistics (BLS), industrial-organizational psychologists made approximately $105,310 per year in 2021. Salaries for HR psychologists can vary by employer, geographic location, experience, and other factors. The BLS projects the role will grow 4% between 2021 and 2031, or about the same as the average growth for all occupations.
Human Resources Specialist
Human resources specialists support their organizations by performing a wide array of administrative tasks, such as recruiting, screening, and hiring employees for open positions. They also keep employees informed about benefits packages, company culture, working conditions, and changes in policies or procedures. Finally, HR specialists confirm their organizations are operating in accordance with local, state, and federal regulations.
Human resources specialists generally require a degree in human resources, communications, business, psychology, or a related field. HR specialists should also have some experience via entry-level work or an internship to be considered. Further, the Society for Human Resource Management offers certification programs for those who want to stand out among other candidates.
According to the BLS, HR specialists made approximately $62,290 per year in 2021. The BLS projects that the role will grow 8% between 2021 and 2031, which is faster than the national average for all occupations.
Social Worker
Social workers help individuals, families, and groups overcome everyday challenges stemming from a range of issues. They are professional problem solvers that help people secure healthcare services, prepare for job interviews, address child welfare issues, and secure basic resources like food and shelter. Human resources-focused social workers may work to address employee issues such as discrimination, harassment, and workplace disputes.
A bachelor's degree is required for entry-level roles and non-clinical positions. Clinical social workers, on the other hand, require an advanced degree. Further, state licensure secured through the state's regulatory licensure board is also required.
According to the BLS, social workers made an approximate annual salary of $50,390 in 2021. The BLS projects positions for social workers to grow by 9% between 2021 and 2031, which is faster than the national average for all occupations.
Career Counselor
Career counselors help individuals identify and develop key skills to pursue their professional goals. They may help students explore different occupations and choose an educational or training program. They may also help professionals looking to advance into a leadership role or switch careers.
At a minimum, a career counselor should have a bachelor's degree in counseling, psychology, human resources, or a related field. Some employers prefer that career counselors have a master's degree. In addition, some states require career counselors to gain professional licensure.
According to the BLS, career counselors made approximately $60,510 in 2021. The role is projected to grow by 10% between 2021 and 2031.
A Closer Look at the Psychology Curriculum
The psychology degree curriculum is tailored to career-driven students as they develop their proficiency in many areas of study. In the online Bachelor of Arts in Psychology program offered at Maryville University, students will engage in the following coursework as part of the overall curriculum: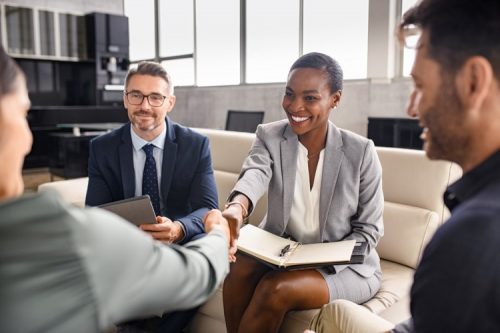 General Psychology: This introductory survey touches on notable areas including social psychology, abnormal psychology, cognition, motivation and emotions, human development, sensation and perception, and learning and memory.
Social Psychology: This course teaches students about the social aspects of psychology, including how people relate, influence, and think about one another.
Abnormal Psychology: Abnormal behavior has many causes, symptoms, and severity levels. In this course, students examine a wide spectrum of abnormal behaviors from the American Psychiatric Association's Diagnostic and Statistical Manual of Mental Disorders. Further, they learn about modern empirical treatments and the evidence-based practices associated with them.
Multicultural Psychology: To understand cultures beyond your own is to gain insight into the lives of others. In this course, students cover an array of topics pertaining to multicultural psychology, including human diversity theory, gender, national origin, ethnicity, and religion.
Build Your Psychology Skills to Meet Your Human Resources Career Goals
A psychology degree program equips graduates to pursue a variety of careers, including in human resources. Understanding human behavior, communication, and motivation are all transferable competencies that are in demand in a wide array of industries and roles. For instance, CEOs are frequently working to determine how to get the best work out of their employees, and a psychology degree can help them figure that out.
If you're ready to elevate your career, consider investing in your education. You can use your degree in psychology in a human resources career, or in counseling or social work — among many other fields. Learn more about Maryville University's online Bachelor of Arts in Psychology program and take the first step toward achieving your professional goals.
Recommended Readings
Degree in Sociology vs. Psychology: Careers to Promote Change
Forensic Psychology vs. Clinical Psychology
The Psychological Factors of Entrepreneurship
Sources:
American Psychological Association, "A Psychology Major Opens Doors"
Chron, "Does a HR Manager Make More Money Than a Clinical Psychologist?"
Forbes Advisor, "How To Become An Industrial-Organizational Psychologist"
Indeed, "15 High-Paying Jobs With a Bachelor's Degree in Psychology"
Indeed, "11 Psychology Degree Skills (And How To Highlight Them)"
Indeed, "FAQ: Human Resources Jobs With a Psychology Degree"
Indeed, "Industrial-Organizational Psychology vs. Human Resources Management"
U.S. Bureau of Labor Statistics, Human Resources Managers
U.S. Bureau of Labor Statistics, Human Resources Specialists
U.S. Bureau of Labor Statistics, Psychologists
U.S. Bureau of Labor Statistics, School and Career Counselors and Advisors
U.S. Bureau of Labor Statistics, Social Workers
Be Brave
Bring us your ambition and we'll guide you along a personalized path to a quality education that's designed to change your life.