What Is Liberal Studies? Disciplines, Curriculum, and Outcomes
What Is Liberal Studies? Disciplines, Curriculum, and Outcomes
What Is Liberal Studies? Disciplines, Curriculum, and Outcomes
An education in liberal studies is an attempt to expand one's understanding of the wider world. Through the deliberate and measured examination of psychology, language, culture, and beyond, liberal studies students are exposed to a holistic view of how people and societies work. Having explored a broad range of interests, perspectives, and ideas, they then focus on one field for deeper study.
Embarking on the path to post-secondary education by pursuing an online liberal studies bachelor's degree is an excellent choice. It can help students create the viable foundation they may need for many career opportunities while having a flexible study schedule to accommodate their daily routines and responsibilities.
What is liberal studies, and what paths can it lead to? Let's explore some answers.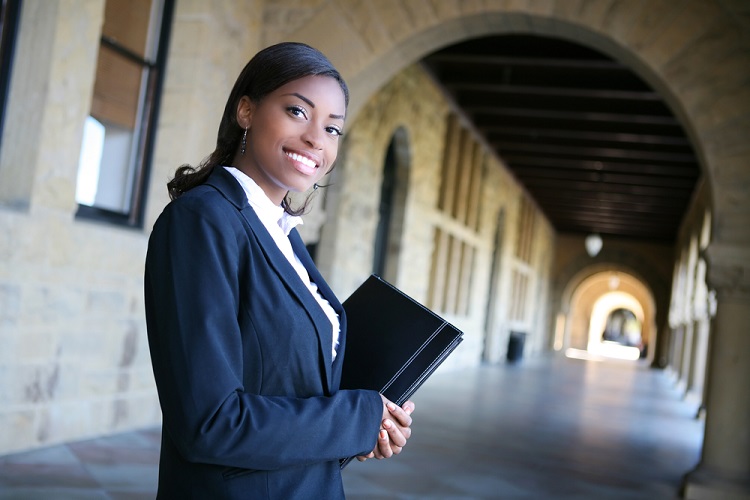 Liberal Studies Definition
Liberal studies encompasses a wide range of subject areas, including literature, humanities, history, philosophy, and science. Liberal studies programs provide students with the tools and skills to be critical and creative thinkers, researchers, and communicators in almost any field.
What Is a Liberal Studies Degree?
Liberal studies degree programs offer students access to a multidisciplinary major that can be personalized to their interests and career aspirations. Courses provide fundamentals in the humanities and social sciences, complemented with additional coursework specific to any of various professional disciplines and chosen based on the students' interests.
Maryville University's online liberal studies program builds a foundation in the humanities and social sciences to help students broaden their worldview and strengthen their cultural competencies. Through exposure to areas such as philosophy, literature, and history, students can develop critical thinking and writing skills as well as a deeper understanding of human nature. In addition, students can expand this liberal arts experience further by personalizing their course of study with a professional discipline — choosing from course offerings that span subjects such as business, computer science, healthcare, and human services.
Benefits of a Liberal Studies Education
A liberal studies education allows students to broaden their appeal to employers in a variety of careers, while cultivating skills that allow them to push innovation through creative problem solving, communication, and a holistic understanding of society. It is an education that starts by expanding students' world view through studying history, language, and ethics, before creating an opportunity to narrow their focus on the subject or industry that matters most to them.
A degree in liberal studies benefits students by opening the doors to a breadth of ideas and values they might not otherwise experience.
Liberal Studies Concentrations
Students in Maryville University's online bachelor's in liberal studies degree program can select a concentration during enrollment. Below is a list of the professional concentrations for Fall 2021 through Summer 2022 term.
Accounting
Business administration
Communication
Criminal justice/criminology
Cybersecurity
Financial services
Forensic psychology
Healthcare management
Management information systems
Marketing
Organizational leadership
Bachelor's in Liberal Studies Degree Disciplines
Liberal studies students can take multiple courses related to the professional concentration they've selected. This allows them to shape their education based on their own interests, giving them a head start in developing in-demand practical skills that employers in their field may find attractive.
For instance, if a student is interested in business, professional concentration courses in accounting or business administration may be of interest. Alternatively, if a student is interested in healthcare, courses in healthcare management may be a better fit.
Below is more information about the online liberal studies degree concentrations offered by Maryville University during the 2021-2022 academic term.
Accounting
Students who choose the accounting discipline can take classes that teach them how to manage financial assets for individuals and businesses. The curriculum is designed to help students develop the technical skills to navigate the accounting information systems used to store financial data and process complex calculations. Accounting students may also learn how to produce a variety of essential financial reports using these accounting tools.
Through managerial accounting coursework, students can learn how to use their knowledge of finance to inform business strategies. This is a valuable skill for liberal studies graduates because it may increase their potential to qualify as candidates for administrative positions that also involve managing company funds. Knowledge of forensic accounting and ethics is likely to also prove valuable in this regard because businesses value accounting professionals who know how to identify fraudulent behaviors and other corrupt financial practices.
Business Administration
The business administration professional concentration includes classes geared to teach students how to maximize an organization's operational efficiency. Through their coursework, students may learn how to unite people and resources to achieve an employer's objectives. Corporate success should not be achieved at the expense of customer safety or satisfaction, so the business administration curriculum also emphasizes producing leaders who understand how to promote ethical behavior in their organizations.
Students have a significant degree of control over what they learn in the business administration concentration, as they can often select the areas they want to focus on. The options include accounting, economics, finance, management, marketing, and information systems.
Communication
Communication professionals help organizations articulate ideas and convey their missions to stakeholders. By choosing to concentrate on communication, liberal studies students can learn how to lead media campaigns and other types of messaging for a variety of clientele. The classes teach how to communicate using traditional platforms, such as print and television, as well as on new platforms, such as digital media. This is useful when working with organizations that need to spread messages internally to employees and externally to consumers.
To tie these concepts together, students in the communication professional concentration can also expect to learn how to design and create dynamic communication strategies that can be adapted to changing situations, audiences, social movements, technology, and delivery modalities.
Criminal Justice
Through a criminal justice concentration, students can take criminology courses that examine the theories of why people commit crimes. The criminal justice curriculum typically allows students to tailor their education specifically for a future law enforcement career, but if they have other career goals, they can also take more general courses.
Some classes cover the roots of criminal behaviors and terrorism, allowing students to expand their knowledge of the circumstances that can influence unlawful actions. For instance, abnormal psychology coursework is used to teach students about the nature of abnormal behaviors while also explaining how professionals can intervene to correct those behaviors. Likewise, domestic and international terrorism coursework dives into the etiology of terrorism, allowing students to gain a thorough understanding of how terrorist organizations are formed and operate, and the tactics they use to inflict harm on their targets.
Cybersecurity
The information stored in computer networks is more valuable than ever; therefore, cybersecurity professionals are needed to ensure that sensitive data are secure. This liberal studies professional concentration allows tech-savvy students to take on the crucial task of learning how to secure databases, prevent network security breaches, and monitor the networks of organizations to identify potential threats.
The offensive track for the cybersecurity concentration emphasizes ethical (also known as "white hat") hacking, which involves using technical expertise to try to breach a digital network. The ethical hacker looks for unidentified security vulnerabilities and helps develop solutions to help thwart such attacks. The defensive track focuses on teaching students how to establish functional digital safety measures, and how to respond to breaches should those safeguards fail. The general cybersecurity concentration offers classes from both sides of the field, allowing students to develop a balanced skill set.
Financial Services
With financial services skills, a liberal studies graduate has a better understanding of money management and how it impacts the overall success of businesses as well as individuals. This can lead to careers with financial services organizations, such as banks, insurance companies, and consumer finance companies.
The bulk of the professional concentration courses cover the functions of money and how to navigate financial systems. This involves studying the relationship between finance and the economy, and how to measure that relationship. Students may learn valuation techniques, budget planning, investment banking, and how to administer various types of financing. This knowledge is applicable to all types and sizes of businesses and all types of clientele, as there are countless people who need assistance with planning their financial futures.
Forensic Psychology
Forensic psychology is used in the legal and criminal justice system to determine why people commit crimes or engage in delinquent behaviors. By choosing this professional concentration, liberal studies students may learn more about the psychological aspects of law enforcement and corrections. In the more hands-on introduction to criminal investigations coursework, they learn about how proper investigations are conducted. In other classes, such as Multicultural Policing and Juvenile Delinquency, students can learn how different mental health and societal factors can play into law enforcement strategy, making it easier to come up with ideas for suppressing crime in different neighborhoods.
Healthcare Management
Like any for-profit business, healthcare organizations must remain profitable to function optimally. Healthcare managers apply their knowledge of business operations to healthcare settings, ensuring that human and material resources are being applied efficiently and cost-effectively. These resources account for a large amount of spending in healthcare institutions, so skilled healthcare managers can significantly impact the solvency of their employers' finances.
Students who choose a healthcare management concentration are exposed to the financial, economic, and legal aspects of healthcare businesses; all area-specific skills that healthcare employers value. For example, courses that highlight healthcare compliance and quality allow students to learn more about the regulatory structure used to ensure that healthcare organizations are providing safe, high-quality services.
Management Information Systems
A management information systems professional is capable of analyzing an organization's data to discover how to improve performance. In fact, an educated specialist can convert different company data into reports that are used to guide management decisions. This field relies heavily on problem-solving, critical thinking, and technology, making it one of the more technical liberal studies concentrations.
Students in this concentration also learn how information technology is employed by modern businesses and how they can help their employers leverage it to maximize efficiencies. The coursework includes classes such as database design and programming, as well as an introduction to the principles of cybersecurity. This resulting IT skillset can be helpful to graduates seeking jobs in a variety of technical fields.
Marketing
Digital technology has transformed the marketing industry and created a range of new opportunities for businesses. The marketing professional concentration introduces students to traditional channels, such as print media, while also teaching them how to market on new media platforms, such as social media. Each marketing class offers a new outlook on how to build and manage relationships with current and potential consumers. While some coursework focuses directly on marketing, this concentration also offers classes that cover sales and consumer market behavior. Through these classes, students may also learn more about the psychological processes that influence consumers to purchase products.
Organizational Leadership
A strong leader can have a significant positive impact on a company's ability to consistently achieve goals. The organizational leadership professional concentration is designed to teach students about the characteristics that good leaders should have, and how different leadership styles are used to achieve different objectives in an organization.
Because leaders are valued in every type of organization, this concentration allows a great level of flexibility regarding the career paths graduates can pursue. Their ability to facilitate communication in interdisciplinary teams, combined with their enhanced knowledge of organizational behaviors, helps make graduates of this professional concentration prime candidates for positions that rely heavily on teamwork and collaboration.
Liberal Studies Salary Opportunities
With dedication and hard work, students following liberal studies disciplines can find notable career opportunities related to their skills.
According to October 2021 data from PayScale, the median salary of professionals with a Bachelor of Liberal Studies degree was around $62,000.
The U.S. Bureau of Labor Statistics (BLS) reported 2020 wage information for professionals in fields related to liberal studies. Below are the median salary figures for selected industries.
Communications — The median annual salary for a media and communications worker was $61,310.
Healthcare — The median annual salary for an individual in a healthcare position was $69,870.
Business — The median annual salary for an individual in a business and financial position was $72,250.
Technology — The median annual salary for computer and information technology professions was $91,250.
The Future of Liberal Studies
Discovering what liberal studies is involves an answer that is complex and nuanced; one that will change as the field evolves to incorporate cultural and educational trends and dynamics in the employment market.
Liberal studies graduates, for example, can fill a need for professionals in the STEM (science, technology, engineering, and mathematics) fields. As CNBC reported, there were more than 2.4 million vacant STEM jobs in 2019. The number of STEM careers will only continue to grow as new technologies and digital strategies impact how organizations operate. Graduates of liberal studies programs can bring valuable soft skills, such as leadership and communication, and knowledge of social science to these disciplines, which can benefit from creative and innovative thinking. As a result, liberal studies programs may begin to combine soft skills with technical skills that can be used in technological fields.
A Promising Liberal Studies Education
On the surface, taking an educational path centered around liberal studies might not be as straightforward as going to law school or taking a similarly direct route toward any other profession. But those considering the liberal studies option may be interested in the flexibility and multidisciplinary approach of the program.
The online bachelor's degree program in liberal studies offered by Maryville University may be an excellent starting point to an intriguing career journey. The fully online nature of the curriculum offers convenient learning without being tied to a classroom-attendance schedule or having to sacrifice personal priorities.
Now that you've read the background behind liberal studies, learn more about popular liberal studies career outcomes and contact a Maryville University enrollment adviser today.
Recommended Reading
From Blogs to Books: Exploring the Versatile Careers in Writing
Future Education Technology: How Digital Trends Are Shaping Teaching
Trends and Skills for the Future of Research
Sources
The Atlantic, "The Unexpected Value of the Liberal Arts"
CNBC, "The Liberal Arts Degree Is Alive and Well — and Critically Important to the Future of Tech"
Encyclopaedia Britannica, Liberal arts
Forbes, "Could the Liberal Arts (Better Named) Revolutionize Corporate Education?"
NerdWallet, "Ask Brianna: How Can I Get a Job with a Liberal Arts Degree?"
PayScale, Bachelor of Arts (BA) Degree
PayScale, Bachelor of Liberal Studies (BLS) Degree
Quartz, "STEM May Be the Future—but Liberal Arts Are Timeless"
Time, "10 CEOs Who Prove Your Liberal Arts Degree Isn't Worthless"
Town & Country, "Why a Liberal Arts Degree Still Matters"
U.S. Bureau of Labor Statistics, "Putting Your Liberal Arts Degree to Work"
Be Brave
Bring us your ambition and we'll guide you along a personalized path to a quality education that's designed to change your life.