What Can You Do with a Liberal Studies Degree?
What Can You Do with a Liberal Studies Degree?
What Can You Do with a Liberal Studies Degree?
Choosing a liberal studies major means students are open to acquiring a well-rounded, culture-rich knowledge base, preparing them for a variety of professional opportunities. A liberal studies program offers students an opportunity to examine human nature and gain a broad understanding of various academic fields of interest.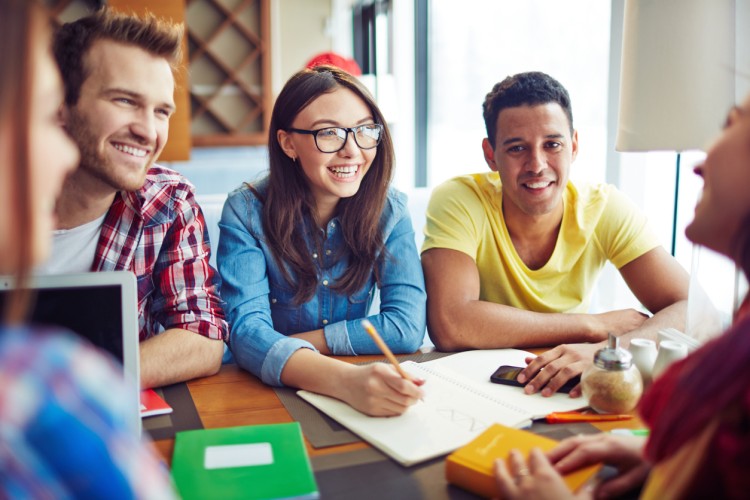 An online bachelor's in liberal studies degree program can allow students to combine studies in the humanities and social sciences with industry-specific courses, such as accounting or criminal justice. It offers an interdisciplinary education that is also tailored to students' specific interests. However, prospective students often wonder "Why major in liberal studies?" and "What can you do with a liberal studies degree?"
Students can emerge from liberal studies programs with a better understanding of how to work with others, think critically and creatively, and communicate effectively in whatever field they choose to pursue.
Liberal Studies Degree Salary and Career Options
Graduates can choose from a wide variety of career options with a bachelor's degree in liberal studies. For individuals asking, "What can you do with a liberal studies degree?" the following careers and salaries are options.
Business Manager
Business managers are typically responsible for maintaining a business or facility, often overseeing financial record keeping and other key operational areas. The critical thinking and advanced communication skills acquired as a liberal studies major are useful in this position, as business managers coordinate the diverse supportive services of an organization.
Professionals in this role typically have a bachelor's degree and related work experience. The median annual wage for administrative services managers is $96,940, according to the U.S. Bureau of Labor Statistics (BLS). The BLS projects jobs in the field to grow 7% between 2018 and 2028.
Public Relations Director
Public relations directors are responsible for maintaining the intended brand image of a product, service, or organization and spreading awareness of it to target audiences. PR directors can find opportunities in an agency or client service environment, or directly manage a brand internally.
These professionals hold liberal studies degrees, communication degrees, or a business-related degree. To advance to positions in which they manage large brands or teams, they must have years of related experience and often also a master's in business administration (MBA). According to the BLS, the median annual wage for public relations directors is $116,180. Jobs for the role are projected to grow 8% between 2018 and 2028.
Librarians
Librarians help individuals and businesses find information and conduct research in public, academic, and medical library settings. Typically, librarians possess a master's degree in library science, in addition to a bachelor's degree. In some cases, librarians hold a master's degree in a related field or pursue a teaching certificate. The broad range of knowledge students gain from a degree with a liberal studies major is particularly valuable for librarians because of the diversity of their day-to-day tasks. The BLS shows the median annual wage for librarians is $59,050. The job's projected growth is 6% between 2018 and 2028.
Benefits of a Liberal Studies Degree
Individuals who are wondering "What can you do with a liberal studies degree?" can explore the many benefits that come with pursuing this type of education. One of these benefits is that students can develop a plethora of skills that prepare them for a variety of work environments.
As liberal studies majors, students learn to analytically approach problems and critically reason through diverse texts. Students learn how to use rhetoric and establish their own perspectives on issues. Liberal studies students also develop strong written and verbal communication skills by having deep discussions with classmates and completing a wide range of assignments. They cultivate decision-making skills as they conduct research and work on group projects.
Another benefit of a liberal studies degree is the ability to develop and apply creativity. Liberal studies majors understand how to approach new topics or issues with innovative ideas and problem-solving skills. While studying in a liberal studies program, students can also prepare for leadership roles in the fields of education and business. Liberal studies majors often pursue careers in academia due to their ability to effectively communicate information and teach.
Those who are interested in furthering their education and earning a graduate degree can benefit from a liberal studies program. Many programs provide diversified courses that can help individuals establish a strong foundation in a variety of subjects. These subject areas may include history, philosophy, art history, literature, social science, international studies, and women's studies. After learning the essential skills of research, analysis, and writing in a liberal studies degree program, undergraduate students can effectively prepare for graduate school.
Why Major in Liberal Studies at Maryville University?
Maryville University enables students to personalize their online bachelor's in liberal studies degree according to their interests, with coursework that covers a range of topics. In addition to core course offerings, students can choose from a range of professional concentrations, such as accounting, business administration, communication, criminal justice and criminology, cybersecurity, financial services, forensic psychology, healthcare management, management information systems, marketing, and organizational leadership.
If you are wondering what you can do with a liberal studies degree, the Maryville University liberal studies program provides students with a varied skill set, including critical thinking, problem-solving, and advanced communication — all competencies that are valued by employers.
Learn more about how Maryville University's online bachelor's in liberal studies degree program can help you develop a unique and marketable knowledge base for your career.
Recommended Readings:
Careers in Writing: Opportunities from Books to Blogs
Future Education Technology: How Digital Trends Are Shaping Teaching
Trends and Skills for the Future of Research
Sources:
Bureau of Labor Statistics, Administrative Services Managers
Bureau of Labor Statistics, Librarians
Bureau of Labor Statistics, Public Relations and Fundraising Managers
Forbes, "How Can A Liberal Arts Degree Lead To Financial Success?"
Money Crashers, "6 Benefits of a Liberal Arts College Degree in the 21st Century"
Study International, "Why Graduating With a Degree in Liberal Arts is More Important Than Ever"
Be Brave
Bring us your ambition and we'll guide you along a personalized path to a quality education that's designed to change your life.