Immigration Officer: Salary, Job Description, and Requirements
Immigration Officer: Salary, Job Description, and Requirements
Immigration Officer: Salary, Job Description, and Requirements
According to the U.S. Citizenship and Immigration Services (USCIS), more than 7.7 million petitions, requests, and applications for entry into the U.S. were received in 2020 alone. This has increased demand for immigration officers, such as those hired by the Department of Homeland Security.
Immigration officers have a broad variety of duties and responsibilities, from administering humanitarian programs to evaluating citizenship extensions or petitions for work visas. By analyzing and applying the law to each situation, these officers are responsible for the safe and effective enforcement of U.S. border security, citizenship, and immigration.
From one case to the next, immigration officers may find themselves working with individuals from around the world, encountering a variety of laws, global issues, and humanitarian concerns. By pursuing a bachelor's degree in international studies, those interested in becoming immigration officers can equip themselves to make a positive impact in the lives of others.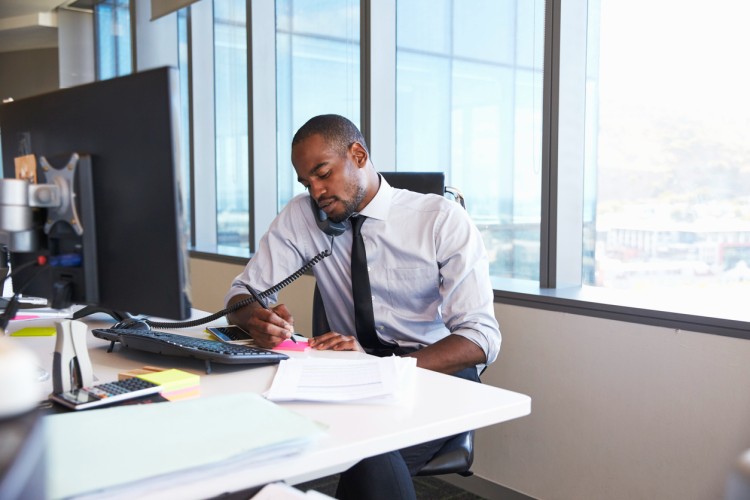 Immigration officer salary
According to the U.S. Office of Personnel Management (OPM) and the compensation website PayScale.com, factors such as experience and location play a large factor in the salaries of immigration officers. As federal law enforcement officers, candidates begin at a minimum Grade 3 on the OPM scale and can move up to Grade 10, with 10 steps in each grade. As of 2021, the OPM base rates ranged from Grade 3, Step 1 at $29,058 to Grade 10, Step 10 at $67,668. This is before additional pay based on location and cost of living. Immigration officer specialists and supervisors can earn up to Grade 14 pay.
In April 2021, the median immigration officer salary was about $60,000, according to PayScale.com. Experience is important: Immigration officers with five to 19 years of experience earn an average total compensation of about $73,000, while those with 20 or more years of experience earn a median salary of $85,000. Salary can also vary by location and education level. Officers who have completed an advanced degree can set themselves apart for desirable roles or locations, allowing them to advance on the OPM scale.
Immigration officer requirements
There are a variety of different immigration officer requirements to meet — including education, skills, and competencies — depending on the desired role. In addition, for those interested in front-line positions, the hiring process includes the completion of a background investigation, physical fitness test, and medical exam.
Education
While not always mandatory, many immigration officers hold a bachelor's degree. Criminal justice, international studies or law, political science, and a foreign language are popular fields of study. Some roles require a master's degree in similar areas. Candidates who are interested in higher-level competitive positions can be aided by the completion of such a master's program. Job candidates without a bachelor's degree typically need to fulfill certain experience requirements.
Skills and competencies
Strong communication skills are an asset for officers when interacting with immigration applicants. Due to the sensitive nature of many cases, the knowledge gained from their education and early or entry-level positions provides immigration officers with the social awareness, critical-thinking skills, and empathy to work effectively.
With knowledge of immigration law, government functions, and legal research and analysis, officers can make informed decisions and convey valuable information to others.
Immigration officer job description
Immigration officers work for either the U.S. Citizenship and Immigration Services (USCIS) or U.S. Immigration and Customs Enforcement (ICE). Both are part of the Department of Homeland Security. In their roles, immigration officers exercise a variety of duties and responsibilities, depending on their precise job title.
An immigration officer's job description may include the following tasks:
Assisting with citizenship and lawful permanent residence: Immigration officers may help individuals who wish to reside permanently in the U.S. or submit applications to the USCIS to become naturalized citizens.
Evaluating applications for family-based immigration: Immigration officers can assist in cases in which lawful permanent residents and U.S. citizens petition for qualifying relatives to live and work in the U.S.
Granting employment-based nonimmigrant and immigrant petitions: Dealing with applications that allow individuals from other countries to lawfully work in the U.S. is another task often performed by immigration officers. This also includes the assessment of applicants at ports of entry by interviewing and either granting or denying visas and permits.
Managing humanitarian programs: Immigration officers assist in the administration of humanitarian programs coordinated by the USCIS in ways that fulfill international obligations and uphold U.S. law. Programs include those for asylum seekers, refugees, temporary protected status applicants, and victims of criminal activity or human trafficking.
Investigating, detaining, and deporting individuals for immigration fraud: Another responsibility of immigration officers can be the investigation and identification of benefit fraud by immigrants as well as individuals who have not qualified for or have overstayed their visas and permits. Often in coordination with other members of law enforcement, immigration officers examine the falsification of information on federal applications and documents and conclude whether an individual may need to be detained or deported.
Coordinating other services, including Deferred Action for Childhood Arrivals (DACA): Immigration officers assist with individuals seeking to change or extend their immigration status in the U.S., including those who were brought to the U.S. as minors. They also provide services for immigrants and nonimmigrants, such as the replacement or renewal of green cards.
From officers focused on investigations, information analysis, and report preparation to officers trained on the effective enforcement, detention, and deportation of individuals — these officials play a crucial role in protecting the safety and security of U.S. citizens and those who wish to be.
Gain international expertise for an immigration officer career
Immigration officers address a broad variety of situations and make decisions every day that can positively affect the lives of immigrants and U.S. citizens. If you are interested in pursuing a career in immigration, the skills, knowledge, and experience gained from the Maryville University online Bachelor of Arts in International Studies can set you apart from other applicants, providing an invaluable understanding of the broader picture related to global issues.
With three options for experiential learning, the flexibility of online coursework, and supportive faculty, Maryville University is invested in your success. Emphasizing a broad set of cross-cultural skills — including the opportunity to learn a foreign language and explore areas of interest such as art and global politics — an international studies degree from Maryville opens a range of possibilities.
Discover the positive impact you can make in an exciting new career as an immigration officer.
Recommended Reading
Humanitarian Aid Worker: How to Craft a Career Assisting with Global Issues
International Studies vs. International Relations: What's the Difference
The Role of Political Psychology in Diplomacy
Sources
Criminal Justice Jobs, "How to Become a USCIS Immigration Officer 2020 Career Guide"
Houston Chronicle, "Immigration Officer Duties"
Indeed, "How to Become an Immigration Officer"
O*NET Online, "Customs and Border Protection Officers"
PayScale.com, "Average Immigration Officer Salary"
USAJOBS, "Immigration Officer"
U.S. Citizenship and Immigration Services, "2020 USCIS Statistical Annual Report"
U.S. Citizenship and Immigration Services, "Immigration and Citizenship Data"
U.S. Immigration and Customs Enforcement, "ICE's Mission"
U.S. Immigration and Customs Enforcement, "ICE Statistics"
U.S. Office of Personnel Management, "Salary Table 2021, Special Base Rates for Law Enforcement Officers at Grades 3 to 10"
Be Brave
Bring us your ambition and we'll guide you along a personalized path to a quality education that's designed to change your life.